On the Road is a weekday feature spotlighting reader photo submissions.
From the exotic to the familiar, whether you're traveling or in your own backyard, we would love to see the world through your eyes.
This is the first of a 9-part On the Road series from Botswana.  We are planning on 3 sets of 3 submissions per week, with this set in July, another in August, and the final set in September.

Lee got his just-submitted post up on Tuesday because at that point only the 2 new submissions were functional.  And what a truly gorgeous set of photos they were!

After the merge, all the images were missing from all of the pending OTR submissions!  I spent 10 hours on Monday and Tuesday sorting through OTR and piecing all the individual images into each of the 15 pending OTR submissions, so I can now report that we are back in business with On the Road, with all 15 of the pending submissions complete once again!  And the form is working just fine, so new submissions should be fine, too.

But please, hold off on submitting anything new just yet.  At least 25 of our previous on the Road posts are missing comments, all their images, or both.  So let's hold off on new submissions to OTR while the developers hopefully come up with a clever plan to get those back.

But if you have a submission (virtually) ready, please send me an email with a subject line that includes your nym, OTR or On the Road, and the subject matter.  I'll use that to hold your place in the queue while you continue to hold off submitting until the issues are resolved.

And now, back to Kabecoo and some amazing photos from Botswana!
Kabecoo
I am a long time lurker here and a rare commenter, usually about birds. But I never miss any of the On The Road posts. When our daughter invited us to accompany her for a portion of her trip to southern Africa, we were skeptical, particularly as we would be camping in various parts of the Kalahari.  As the trip progressed I realized that among my 1500 photos would be ten or twelve that might be interesting to others.
After getting over jet lag we headed north to Maun, Botswana, where our guide for the next 17 days assured us that he would keep us safe while exploring various parks, game reserves and the Okavango Delta. We first spent four days in the central Kalahari. Long days: we woke before dawn to look for game, collapsing after a sunset dinner, in our tents before the nighttime predators came calling.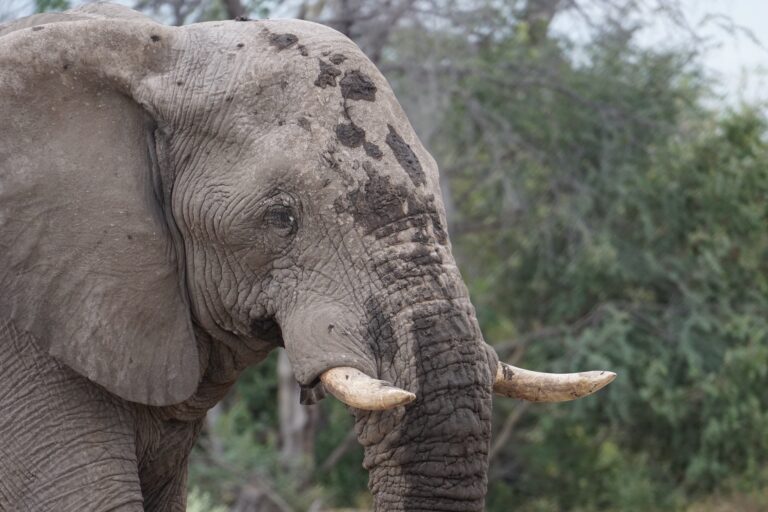 Makgadikgadi National Park, Botswana
Our first afternoon took us into the Makgadikgadi National Park, where we realized just how close we would be to the magnificent animals that populate Botswana. Within two minutes of entering the park via pontoon bridge, a small herd of elephants drifted in front of us. Over the next two weeks we would experience this many times; it never got old.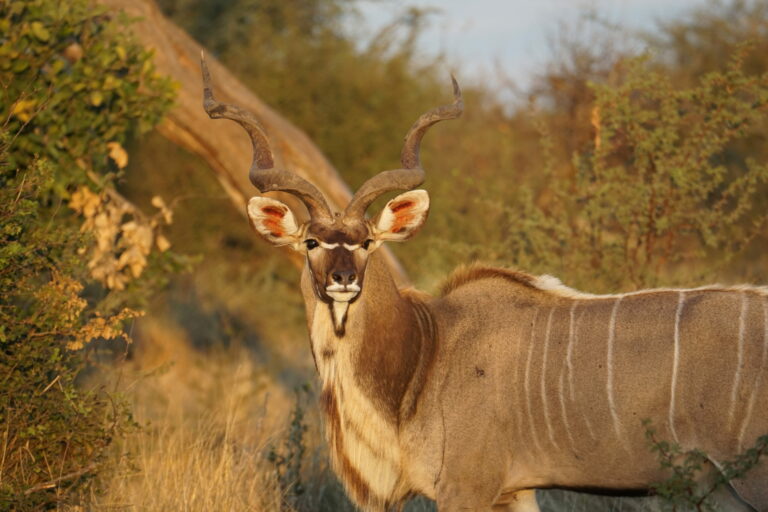 Makgadikgadi National Park, Botswana
Our first kudu! Part of the first few days was spent learning the names of and properly identifying Botswana's horned beasts. We could soon correctly recognize the impala, springbok, steenbok, gemsbok, kudu, water buck, and a few others. No one told us there would be tests! But part of having a knowledgeable guide was his contagious enthusiasm and honest desire to share with us. When we asked why he didn't identify all the birds that were continually nearby, he said it would slow us down too much! And then he started doing so….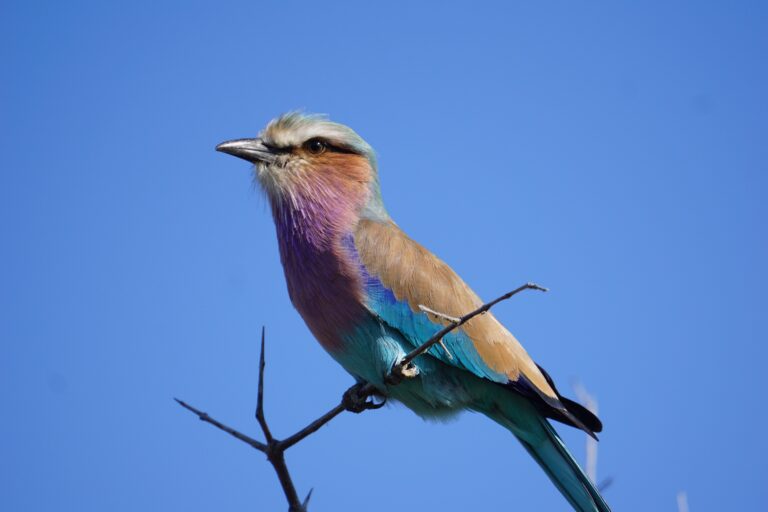 Makgadikgadi National Park, Botswana
The Lilac Breasted Roller in one of the country's most photographed birds. Our guide expressed dismay that a voting process had resulted in the Kori Bustard being selected as Botswana's national bird rather than the LBR. We saw the LBR every place we went and were able to identify it by sound at the end of the trip. Its single croak stood in sharp contrast to its astounding plumage. And in flight, a vision!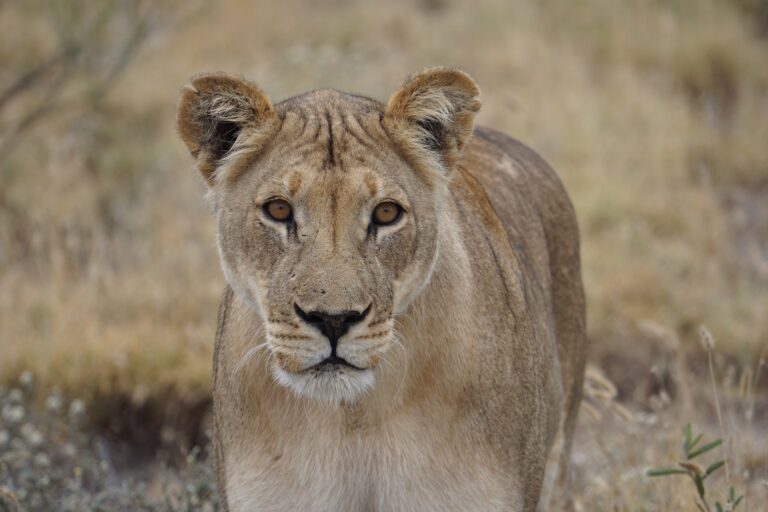 Central Kalahari, Botswana
For about 15 minutes on Day 2, it rained. Our guide explained that the cooling rain would bring out predators early. Driving past a herd of springbok, we noticed their attention was focused to the side, as they were keeping several hundred eyes on a small pride of five lions: one lioness and four juveniles. The cats were unmoved by our approach, but the lioness would move closer to us each time our vehicle moved. Guide says, "If you move you are food." We stayed still.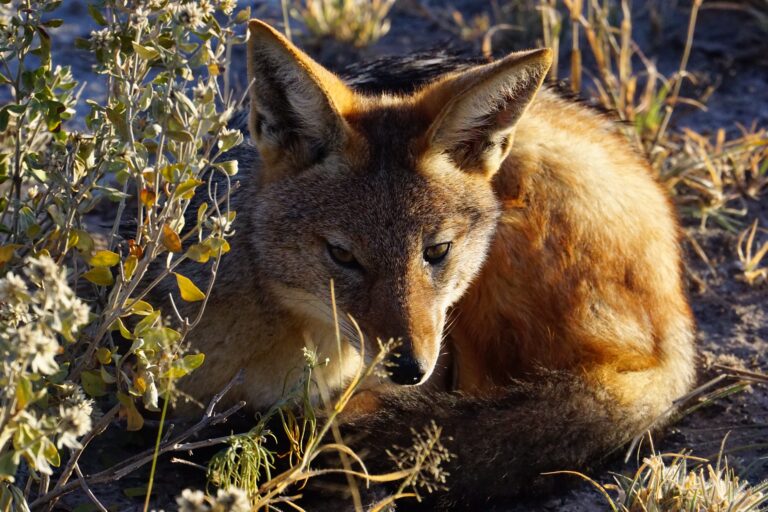 Central Kalahari, Botswana
How could I not include the most loved creature of the Kalahari, the sweet Black Backed Jackal? Well, perhaps in certain circles….
The jackals hunt in pairs. When we saw one, it became a contest to see the other. Some had clearly been fed by humans and would quickly approach if anyone were snacking, still, no eye contact.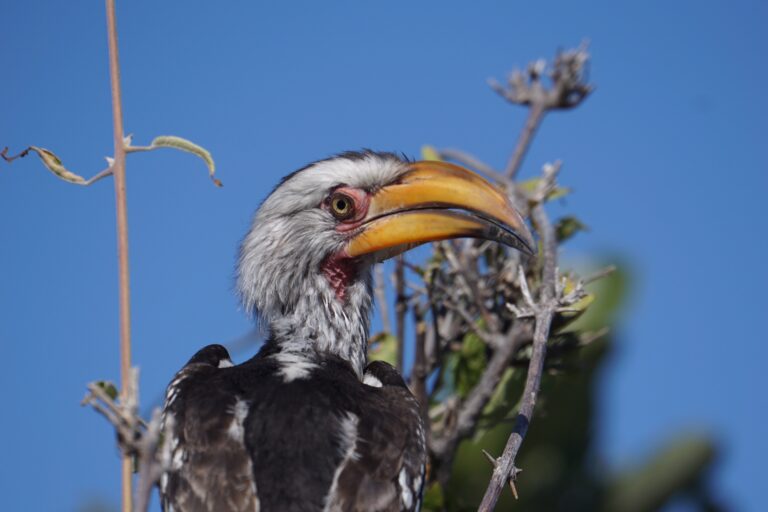 Central Kalahari, Botswana
The yellow billed hornbill, and its cousin the red billed variety, appeared everywhere we went, sometimes entirely unafraid of humans. Youngsters hopped onto our hands looking for snacks. Older ones watched us cautiously, hoping for a cracker left behind. I had initially hoped to witness its chick-rearing habits but will have to return in the spring for that.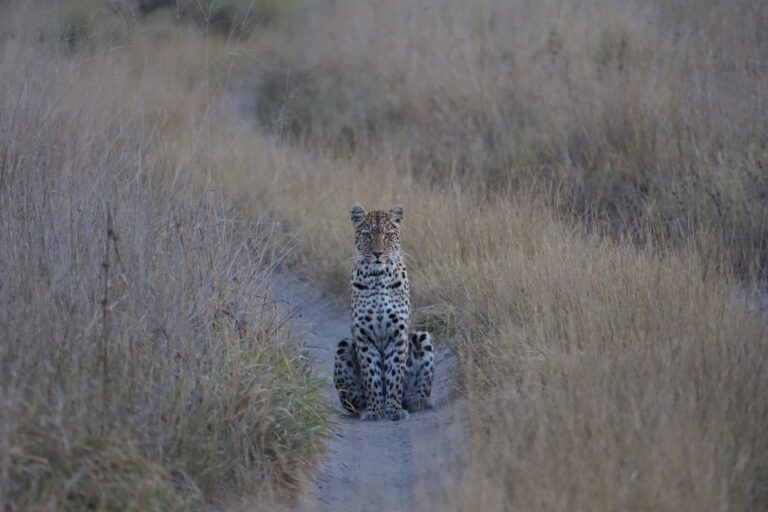 Moremi game reserve, Botswana
We saw four leopards on four consecutive days. The first two slipped away as fast as they could. Our guide told us that some are shy, some are not. The third leopard was not shy. He was walking down one of the dirt roads we were using to get to our campsite. When we got close he simply sat and watched us. Unafraid, he probably knew we weren't food but were blocking his path. After a few minutes he walked right past us and turned off into the bush.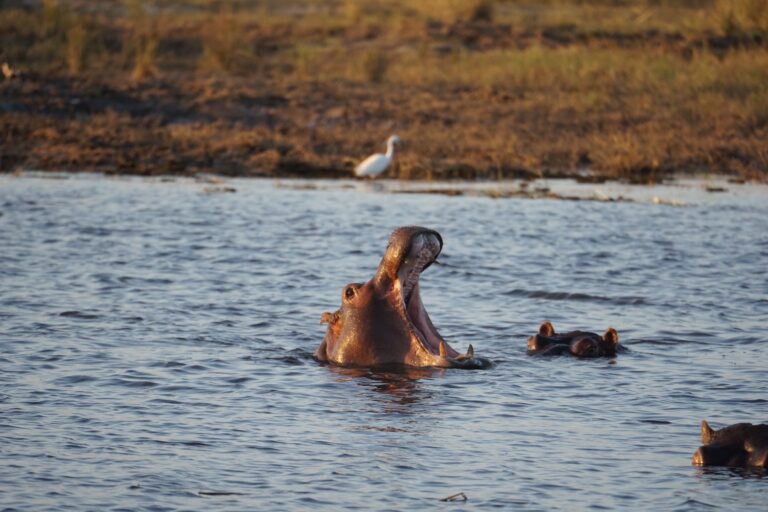 Chobe National Park, Botswana
May 25, 2022
Hippos abound in the rivers in the Kalahari. We spent two days exploring an island in the Okavango Delta, an inland delta filled with beasts. Got caught among a group of hippos one evening and had to abandon our fiberglass canoes for the safety of a small island, legging it back to camp before the sun set. We were glad to be back in camp before the evening chorus began: hippos, elephants, baboons made their presence known. A civit strolled  into camp just as we were settling down; it was the beginning of a sleep deprived night.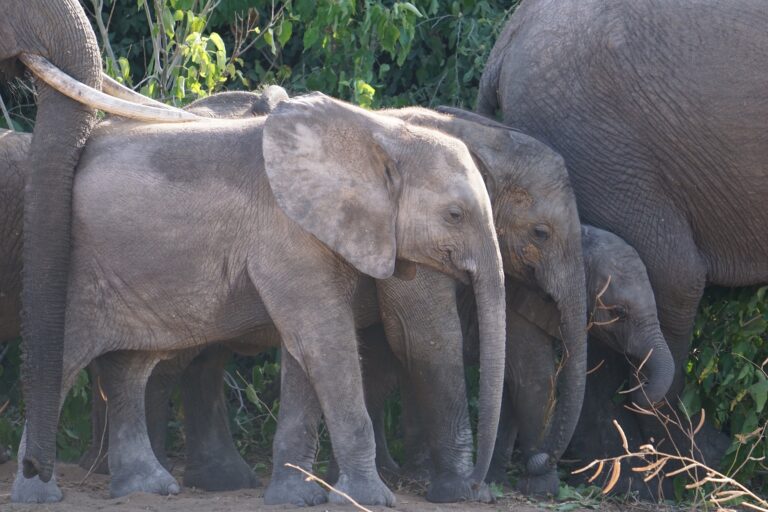 Chobe National Park, Botswana
The Chobe River separates Botswana from Namibia. It draws hundreds of water-needing animals, with huge herds of cape buffaloes, giraffes, hippos, and elephants. We were parked, watching a hippo on land watch us, when a cluster of elephants came down the road toward us. Eat a little, walk a little, push your little sibling down, beautiful family on display. When they reached us they decided to head over to the Chobe for a drink. In the dozens of close elephant encounters, we only got charged once, by an older male who bumped into our vehicle and was "embarrassed," according to our guide.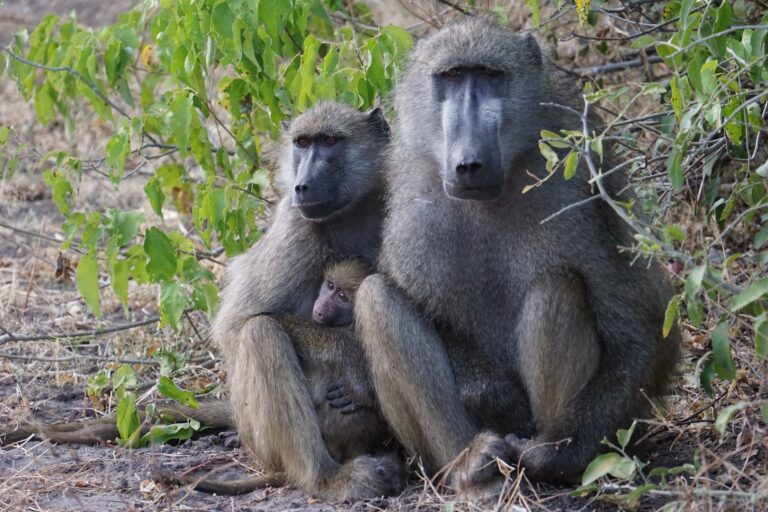 Chobe National Park, Botswana
Perhaps my favorite photo from the trip. We had stopped to photograph a crested barbet when we saw this family quietly watching from the side of the road.
I haven't even gotten to the plants! Some were familiar but most were not. We had never been to Botswana before, but are now considering how we can go back.