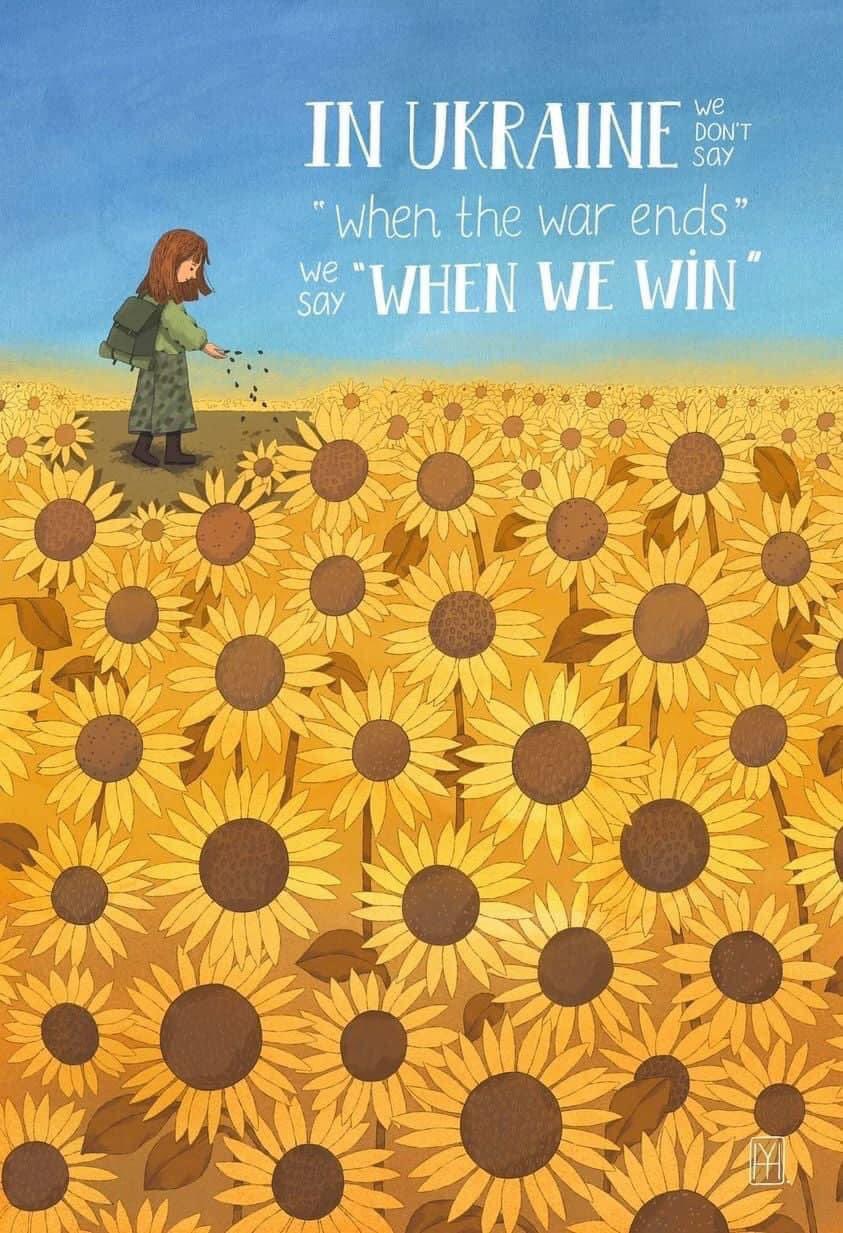 Here is President Zelenskyy's address from earlier this evening. Video below, English transcript after the jump (emphasis mine).
Good health to you, fellow Ukrainians!

A brief report on the passing day.

First of all, about the Antonivsky bridge in Kherson and other crossings in the region. Of course, they will all be rebuilt, but by us already.

We are doing everything to ensure that the occupiers do not have any logistical opportunities on our land.

Whatever plans they have, we will disrupt them. And we will liberate our territory with military, diplomatic and all other available means until we reach the legal borders of Ukraine.

Second, today the Verkhovna Rada of Ukraine approved the appointment of a new Prosecutor General, Andriy Kostin. The person is decent, professional, he knows how to work systematically. Society considers the provision of everything necessary to hold Russia accountable for the war as one of his most important tasks. This is cooperation with the International Criminal Court, with partner states that help identify specific culprits among the Russian military; this is the recording of the facts of the crimes committed by the occupiers, ensuring the formation of an evidentiary base for the criminal prosecution of every war criminal. The Prosecutor General's Office is one of the key institutions working to hold all Russian murderers and torturers accountable for their crimes against Ukrainians.

Third, we are preparing to increase our export of electricity to consumers in the European Union. Despite such a war, we ensured the connection of the energy grid of Ukraine to the energy system of the entire Europe in record time. Our exports allow us not only to earn foreign currency, but also to help our partners withstand Russian energy pressure.

We will gradually make Ukraine one of the guarantors of European energy security thanks to our domestic electricity production.

Fourth, we are preparing for very important political and diplomatic events scheduled for the second half of this week. First of all, this concerns tomorrow's celebration of the Day of Ukrainian Statehood. But not only that. There will be more events, there will be more news. Every week we strengthen our state, every week we do things that bring us closer to the European Union, and every week we provide additional forces to confront Russia.

Fifth, a joint meeting of the International Sanctions Group was held today under the leadership of Andriy Yermak and Michael McFaul with the participation of representatives of the Ukrainian Parliament – the leadership of the Verkhovna Rada, factions and groups. New solutions are being developed that will increase the price for the war for Russia. In particular, there is an initiative to strengthen responsibility at the level of the European Union for evasion of sanctions and an initiative on mandatory disclosure of information about any business contacts, joint ownership of corporate rights and property with citizens of Russia. The Yermak-McFaul sanctions group will coordinate its work with representatives of our parliament.

And one more thing.

During the full-scale war, I awarded the title of Hero of Ukraine to 160 Ukrainian warriors. And among them is one of the most effective Ukrainian pilots, Major Oleksandr Kukurba. In April, in the Mariyinsky Palace, in the White Hall of Heroes of Ukraine, I presented the Gold Star Order to him. Major Kukurba died in battle yesterday. It was his hundredth combat sortie. A real Ukrainian hero whom we will always remember.

Eternal memory to all who died for Ukraine!

Glory to everyone who defends our state!

Glory to Ukraine!
Major Oleksandr Kukurba, a Sukhoi Su-25 pilot of the 299th Tactical Aviation Brigade (Mykolaiv), was killed in air combat on July 26.
He was previously awarded the Hero of Ukraine title.
He was 28. pic.twitter.com/QwSXDy6Hx4

— Illia Ponomarenko (@IAPonomarenko) July 27, 2022
Lord, guard and guide the men who fly
Though the great spaces in the sky.
Be with them always in the air,
In darkening storms or sunlight fair;
Oh, hear us when we lift our prayer,
For those in peril in the air!
— Mary C. D. Hamilton (1915)
Ukraine's MOD posted an operational update today (I'm not emphasizing anything because I'd have to emphasize the whole update…):
The operational update regarding the russian invasion on 06.00, on July 27, 2022

Glory to Ukraine! The one hundred fifty fourth (154) day of the heroic resistance of the Ukrainian people to a russian military invasion continues.

russian occupiers continue to carry out air and missile strikes on military and civilian objects on the territory of Ukraine.

The situation has not undergone significant changes in the Volyn, Polissya, and Siversky directions. The enemy shelled Mykolaivka, Tovstodubovo, Volfyne, Senkivka and a number of other settlements. In addition, it periodically carries out aerial reconnaissance of the positions of the defense forces in the border areas of Chernihiv and Sumy oblasts.

In the Kharkiv direction, the enemy carried out fire damage with the use of barrel and rocket artillery, in particular in the areas of the settlements of Kharkiv, Chuguiv, Shevelivka, Krasnopillya and many others. With the help of pontoon crossings brought over water obstacles, it is trying to improve the logistical support of his units.

In the Slovyansk direction, the enemy carried out fire damage from tanks, barrel and rocket artillery in the areas of the settlements of Nortsivka, Bohorodychne, Dolyna, Chepil, Velyka Komyshuvakha, Adamivka, Mazanivka, Husarivka and others.

In the Kramatorsk direction, shelling was recorded near Kryvya Luka, Zakitne, Spirne, Hryhorivka, Tetyanivka, and other settlements. The enemy launched an air strike near Serebryanka. Actively involved UAV. It led an assault in the area of the Verkhnokamianske settlement, was unsuccessful, and withdrew.

In the direction of Bakhmut, the enemy shelled civilian infrastructure, in particular, in the districts of Bakhmut, Bilohorivka, Yakovlivka, Soledar, Bakhmut, Pokrovske and New York. It led shooting battles in the area of the settlement of Soledar, without success. Conducted a reconnaissance battle near Semihirya. Suffered fire damage and casualties and withdrew. Currently, hostilities are ongoing in the Semihirya and Kodema districts.

In the Avdiyivka, Novopavlivka, and Zaporizhzhia directions, the enemy is systematically shelling civilian and military infrastructure in the areas of Pisky, Vremivka, Krasnohorivka, Maryinka, Karlivka, Opytne, Vuhledar, Hulyaipole, Kamianske and a number of others. An enemy unmanned aerial vehicle was recorded in the Pavlohrad area.

In the South Buh direction, the enemy is concentrating its main efforts on preventing the advance of our troops. The enemy actively uses UAVs for aerial reconnaissance.

Conducted systematic shelling near Osokorivka, Trudolyubivka, Tokarevo, Kiselivka, Partizanske, Kavkaz, Lozove, Prybuzke, Polyana, and Luparevo. Airstrikes near Lyubomyrivka and Novomykolayivka.

The enemy carried out assaults in the Bilohirka area, was unsuccessful and retreated.

In the waters of the Black and Azov Seas, the enemy's naval group continues to carry out reconnaissance, missile strikes on objects on the territory of Ukraine, as well as blocking civilian shipping in the northwestern part of the Black Sea.

We believe in the Armed Forces of Ukraine! Together to victory!

Glory to Ukraine!
We need to pause here and deal with something important, which is that those of us observing and assessing what is going on in Ukraine through open sources, which should be everyone here, don't have a complete view of the battlespace. This is because of Ukraine's excellent information operations and warfare. PBS Newshour's Simon Ostrovsky provides us with a comprehensive explanation:
Dozens of Ukrainian troops died in a July 17 Russian missile strike on Mykolaiv, unconfirmed by Ukraine's military. I travelled to the city last week to produce this report for @NewsHour and saw first-hand the devastating toll Russia's missiles are taking. https://t.co/fjqlcxE6sz

— Simon Ostrovsky (@SimonOstrovsky) July 27, 2022
Up to 40 soldiers died in a single strike on a series of warehouses, a volunteer rescue worker told me. The toll could be as high as 50, according to another source. We're reporting this incident for the first time and it illustrates Ukraine's desperate need for air defense. pic.twitter.com/RbtT8RokXh

— Simon Ostrovsky (@SimonOstrovsky) July 27, 2022
I often hear of outdated Russian rockets missing their targets but from what I saw in Mykolaiv, not only is Russia getting accurate coordinates for secret bases and supply dumps but they are hitting their marks. Mykolaiv region was hit with 129 missiles in two weeks. It's scary.

— Simon Ostrovsky (@SimonOstrovsky) July 27, 2022
Soldiers at the front echoed what the Ukrainian government is saying: western supplied missile systems have helped stabilize the frontline & slowed Russia's advance. But that's not the whole story. The battle is now increasingly being fought with missiles far behind enemy lines. pic.twitter.com/NFjdC9HCNd

— Simon Ostrovsky (@SimonOstrovsky) July 27, 2022
For those of you who have been wondering about what is actually going on, why we're only hearing about activity in certain locations, why we don't seem to have good reporting on where all the Ukrainian forces or equipment is, it is because the Ukrainians are limiting the information available. Some of this is done to boost their own internal morale by keeping the negative information to a minimum while maximizing the positive news. Some of it is to flip that and use the positive news to demoralize the Russians. I don't think that recognizing this reality changes the overall picture we're seeing, limited as parts of that picture may be. The Ukrainians have done and are continuing to do far better than anyone expected, the Russians have done and are continuing to do far worse than anyone expected them to do, and the war has slowed down into a grapple along the lines of control and engagement in the east and south of Ukraine.
There was no DOD backgrounder today. however Natasha Bertrand has reported the following:
"We were briefed that over 75,000 Russians have either been killed or wounded [in Ukraine], which is huge…over 80% of their land forces are bogged down, and they're tired," @RepSlotkin told @MZanona re: classified briefing House members just got from Biden admin officials.

— Natasha Bertrand (@NatashaBertrand) July 27, 2022
Here is the British MOD's assessment for today: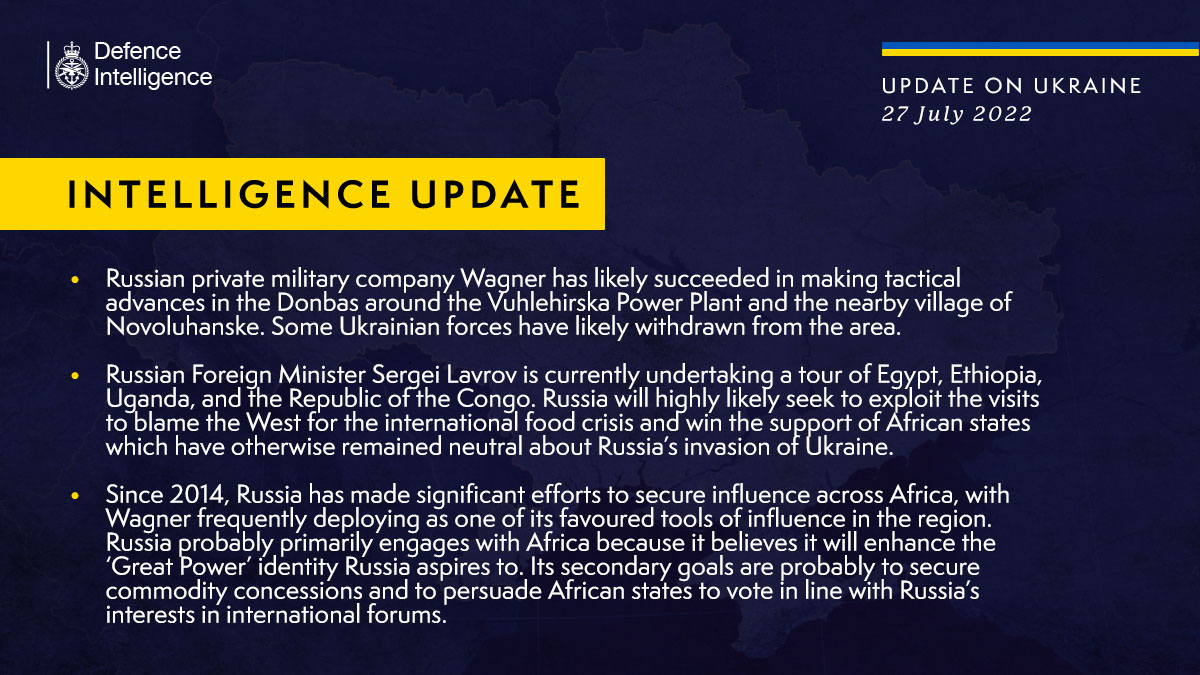 And here is their updated macro level map for today: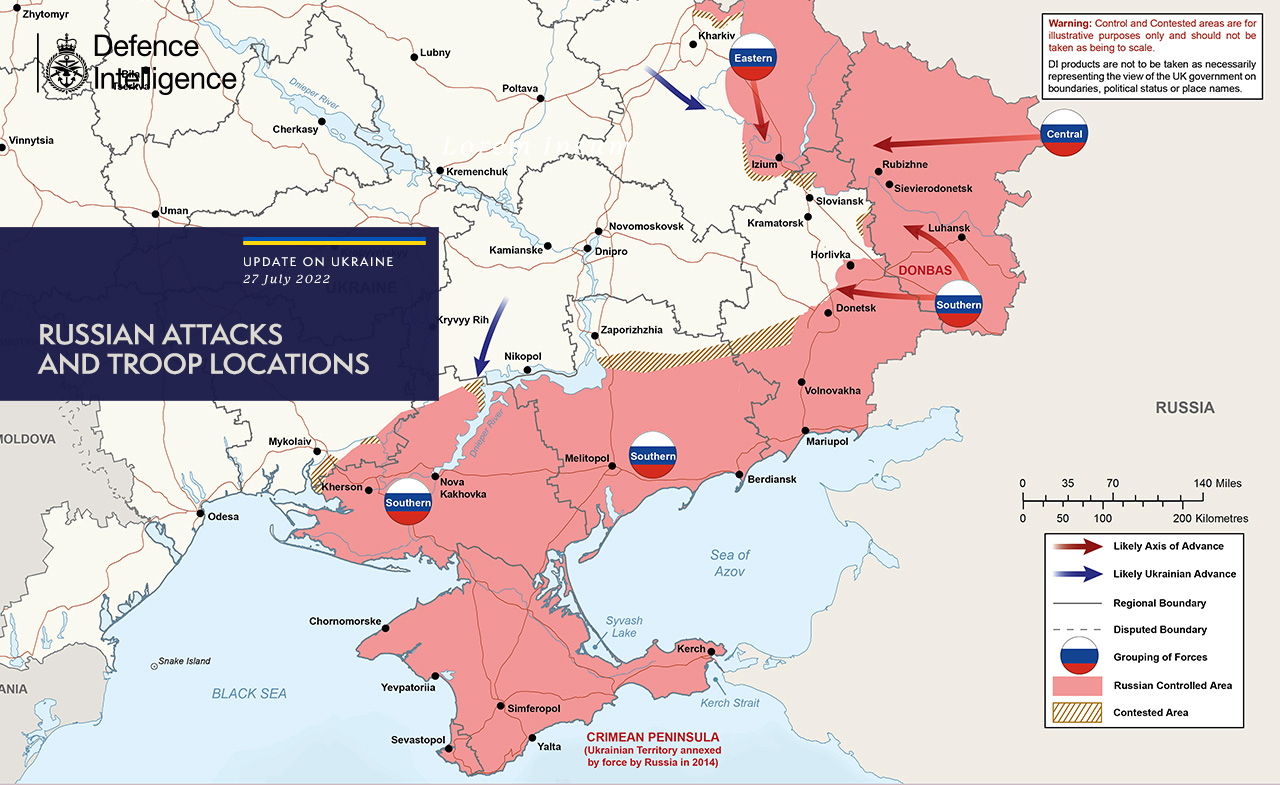 Here is former NAVDEVGRU Squadron Leader Chuck Pfarrer's updated map and latest assessment of the battle for Kherson:
KHERSON / 1200 UTC 27 JUL/ UKR precision artillery is targeting road and rail connections in and around Kherson. Informed by local partisans and embedded Ukrainian SOF, these attacks are intended to isolate Russian troops prior to UKR's coming offensive. pic.twitter.com/5bLK2ixWqG

— Chuck Pfarrer (@ChuckPfarrer) July 27, 2022
An image from occupied #Kherson where Ukrainian resistance is active and waiting for the #UkrainianArmy:
"Occupier, go home
or HIMARS will show you the way" pic.twitter.com/AzQkLcqS5k

— Victoria Amelina 🇺🇦 (@vamelina) July 27, 2022
Footage of the damage on the Antonovskiy bridge after last night's strikes. Regional officials have closed traffic on the bridge.https://t.co/vbFgg2LsKK pic.twitter.com/GHLFYc6Qoc

— Rob Lee (@RALee85) July 27, 2022
That'll buff right out…
This is a detailed thread on the damage to the Antonovskiy Bridge over the Dnipro River by a structural engineer explaining why it is likely out of commission for the remainder of the war. It has a lot of images an diagrams, so just click across and give it a read.
Also in the south, the Russians have become very, very wary of Ukraine's mobile Harpoon systems. The Drive's The War Room has the details:
Recent Russian missile strikes on the port city of Odesa likely were aimed at taking out Western-donated anti-ship missiles that threaten Moscow's Black Sea Fleet and have prevented an amphibious landing by Russian troops in the region, according to the U.K. Ministry of Defense.

The July 24 attacks hit Odesa's docks and while Russia claimed to have hit a Ukrainian navy ship and a stockpile of anti-ship missiles, there "was no indication that such targets were at the location" where Russian missiles landed, according to the U.K. MoD's latest intelligence assessment of the war.

"Russia almost certainly perceives anti-ship missiles as a key threat which is limiting the effectiveness of their Black Sea Fleet," the U.K.'s assessment for July 26 said. "This has significantly undermined the overall invasion plan, as Russia cannot realistically attempt an amphibious assault to seize Odesa."

Russia has been contending with Ukrainian anti-ship missiles since at least April, when a pair of domestically-produced Neptune missiles struck the Russian Navy's Project 1164 Slava class cruiser Moskva, directly contributing to its sinking in the Black Sea. So influential has the historic sinking of that ship by Ukrainian forces been, that U.S. Chief of Naval Operations says it has reshaped his thoughts on terminal defense of U.S. Navy warships.

NATO nations began sending other anti-ship missile designs in May when Denmark promised Ukraine two shore-based RGM-84 Harpoon missile launchers and an unspecified number of rounds for the system. Also in June, the U.S. Defense Department announced its own shipment of two Harpoon missile systems. Although only for short-range defense, like repelling an amphibious landing, Sweden announced it would send, as part of its third aid package to Ukraine, Robot 17 short-range coastal defense systems, in June.

The same month, Ukraine claimed to have damaged the Russian rescue vessel Vasily Bekh, striking it twice with what several Ukrainian officials said were U.S-donated Harpoon missiles while the ship was transporting personnel, weapons, and ammunition to heavily contested Snake Island. The strike was Ukraine's first use of Harpoon missiles in combat.

Part of the reason for flooding Kyiv with donated anti-ship missiles was to help alleviate the pressure on Ukraine's ports by Russian naval vessels. Millions of tons of harvested grain are sitting in Ukrainian ports, which are being kept closed to the rest of the world by the Russian Navy. In doing so, Moscow is effectively weaponizing a food shortage by cutting off the world from Ukraine's agricultural bounty.

With a relatively potent arsenal of anti-ship missiles at its disposal, Ukraine can still hold Russian ships blockading its Black Sea ports at risk, though it cannot eliminate Moscow's Black Sea fleet. Harpoon missiles have a range of about 70 miles and can keep Russian ships far enough from shore to keep them from launching an amphibious operation, but are not able to go after them throughout the Black Sea.
More at the link!
Despite assertions by a number of "experts", there is no operational pause in the Donbas.
The Russians are storming the positions of Ukrainian forces along almost the entire front line in the Donbas.

— Stanislav Aseyev (@AseyevStanislav) July 27, 2022
So much for the 'operational pause' in Donbas.
Russians have launched frontal attacks against Ukrainian defenses in Avdiivka and Mariinka (north and west of occupied Donetsk), following a hard artillery barrage.

— Illia Ponomarenko (@IAPonomarenko) July 27, 2022
We have two different reports of two different major counterintelligence problems in the US. Both related to Russia. Both from The Daily Beast.
The first, from yesterday, deals with a Texas couple who adopted the identities of dead infants.
A Texas man spent 20 years in the U.S. Coast Guard using a dead baby's stolen identity, obtaining a secret-level security clearance and baffling investigators who later uncovered information that the man and his wife—who also lived under an assumed name—may have had ties to Russian intelligence, according to court filings reviewed by The Daily Beast.

Walter Glenn Primrose, 67, and Gwynn Darle Morrison, also 67, are accused of carrying out a mysterious scheme in which they masqueraded under pilfered personas for decades. Primrose, who retired from the Coast Guard as an avionics technician in 2016, then went on to work as a cleared defense contractor at U.S. Coast Guard Air Station Barbers Point in Hawaii.

He continues to hold a government-issued security clearance, which investigators say he has had for more than two decades. Last year, a Russian spy ship was observed lurking off the coast of Hawaii for several days. In 2021, a Russian vessel was tracked near Hawaiian waters, in an incident one expert said echoed the activities of the Cold War era.

In 1987, investigators allege, Primrose and Morrison "both obtained Texas birth certificate records for deceased American born infants, that they used to unlawfully assume the identities of 'Bobby Edward Fort' and 'Julie Lyn Montague,' respectively." The two "have been perpetrating criminal fraud acts ever since," according to the complaint.

In 1994, at the age of 39, Primrose joined the Coast Guard—eight years over the maximum enlistment age. But as Bobby Fort, he was only 27.

For the next two decades, Primrose served as Fort, stationed at Barbers Point and becoming treasurer of the Hawaiian Islands chapter of the Coast Guard Chief Petty Officers' Association.

Primrose and Morrison settled into their new life together, making their home in Kapolei, on the island of Oahu.

When his hitch with the Coast Guard was up, Primrose—still successfully pretending to be Fort—got a job with an unnamed defense contractor, "where he continues to work currently," the complaint states.

They believe the couple have established false identities beyond just those of Fort and Montague, saying that federal agents seized correspondence found at their home "in which the greetings in the letters refer to defendants by names other than Bobby, Julie, Walter, or Gwynn," the memo states, adding that a "close associate" of Morrison's told investigators that she lived in Romania for a period during the Soviet era.

Primrose, as a Coast Guard avionics technician, "has become highly skilled in electronics and would be able to communicate surreptitiously with others if released from pretrial confinement," the memo says.

And, perhaps most chillingly: "Federal agents have also seized photographs from the defendants' residence that depict the defendants apparently some years ago wearing what have been identified as KGB uniforms."

Jan Neumann, a former FSB counterintelligence officer who defected to the U.S. in 2008, told The Daily Beast that successfully co-opting another person's identity takes "a special skill."

"What inspired them to do so?" Neumann asked. "What was the trigger? Who taught them how to do it right? And why?"

In 1987, when Primrose and Morrison allegedly launched the bizarre scheme, there were "no computers, no Google, no nothing," Neumann continued. "1987 compared to now is like the Stone Age. To develop the legends, to create the legends, that's a special skill."
More at the link!
The second, from today, involves a Russian diplomatic facility in the Bronx:
The State Department is so worried that a Russian diplomatic compound in the Bronx is serving as a Russian spy hub that it held a classified briefing about the compound on Friday.

The previously unreported briefing touched on concerns about the compound and its potential ties to Russian espionage operations—concerns which Rep. Ritchie Torres (D-NY) raised in March of this year when he sent a letter to the Directors of the FBI, CIA, the Director of National Intelligence, and the Departments of Homeland Security and Justice.

Torres, a member of the House Homeland Security Committee, requested that the Biden Administration consider opening an investigation into the compound in order to protect the country against Russian espionage.

It's not clear what the outcome of the meeting was. Torres declined to comment on what was discussed in the meeting, citing the classified nature of the gathering. Due to security reasons, the State Department also declined to share details about the meeting.

But the compound—located at 355 West 255th St. in Riverdale, NY—has long been suspected to serve not only as a residence for Russian diplomats, but also as an outpost for Russian intelligence agencies. Ever since the austere, 20-story white building in the complex was constructed in the 1970s to serve as an enclave for Russian diplomats working at the United Nations (UN), it's been the focus of speculation that the Russians are using the building's towering perch to conduct surveillance, evade U.S. intelligence operatives, and conduct other spy work.

Many Russian spies have been linked to the complex over the years. Earlier this year the United States expelled 12 Russian diplomats from Moscow's UN mission for conducting intelligence operations against the United States. The Russian mission said at the time that most of its diplomats lived in the building.

In a classic case of spy versus spy, U.S. intelligence operatives have been working to track the Russian agents there for years. Robin Dreeke, a former FBI Special Agent and Head of the Counterintelligence Behavioral Analysis Program, told The Daily Beast that he and fellow FBI agents tried to track and recruit Russian spies known to live at the compound.

"They are known intelligence officers that work at the United Nations," Dreeke told The Daily Beast, adding that they communicated some of their information back to Moscow from the Riverdale complex itself. "Being a diplomat is their day job, but really probably 90 percent of their job is being an intelligence officer, collecting on information gaps on behalf of Russia. They live there, guaranteed."

New York and the Riverdale complex are teeming with Russian intelligence operatives, said John Sipher, who previously worked for the CIA's clandestine service and ran Russian operations at headquarters.

"Russians have always had a very, very robust intelligence collection there," Sipher told The Daily Beast. "New York is one of the premier spy cities in the world. There's probably more targets of interest to foreign intelligence officers in New York than almost anywhere else, except perhaps, Washington."

Although the contents of the State Department's classified briefing aren't clear, the status of the compound still appears to hang in the balance. The kind of investigation Torres is asking about—one that touches on counterespionage—would typically fall to the FBI, which is the top agency in the United States for preventing, investigating, and exposing intelligence operations in the United States.

But the FBI is deferring to the State Department. The FBI has told Torres that the question of whether the Russian diplomatic compound in Riverdale poses a national security risk or threat is not the bureau's jurisdiction, and that it is instead up to the State Department's Office of Foreign Missions (OFM), Torres told The Daily Beast.

It's a curious turn of events that leaves the compound in something of a no man's land, as it would be best to assume there is some espionage activity tied to the compound, according to Larry Pfeiffer, a former chief of staff to the CIA Director and former senior director of the White House Situation Room.

"It would be normal for any U.S. counterintelligence organization to assume that any and every Russian facility is going to be a place where espionage is conducted," Pfeiffer, a former NSA analyst, told The Daily Beast.

But the FBI's decision to back off doesn't add up given its keen interest in the compound, according to Sipher.

"That seems really odd to me. There's a long history of the FBI in particular watching that compound up there for a variety of reasons," Sipher told The Daily Beast. "The FBI has recruited a number of Russian spies who lived in the Riverdale complex over the years, and they know from their reporting that they use the place to try to hide from the FBI."
Much, much more at the link!
I think it is important to keep in mind that the US's counterintelligence capabilities have been allowed to atrophy since the end of the Cold War. What could possibly go wrong?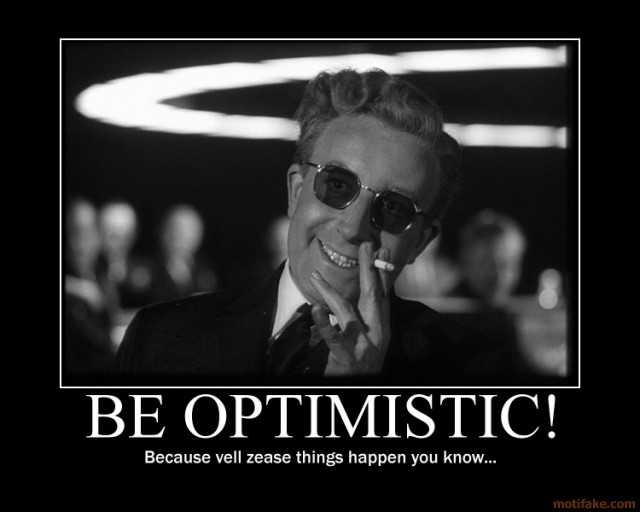 Finally, CNN is reporting that the Biden administration has come to a decision on and proposed a deal to get both Brittney Griner and Paul Whelan home.
After months of internal debate, the Biden administration has offered to exchange Viktor Bout, a convicted Russian arms trafficker serving a 25-year US prison sentence, as part of a potential deal to secure the release of two Americans held by Russia, Brittney Griner and Paul Whelan, according to people briefed on the matter.

These sources told CNN that the plan to trade Bout for Whelan and Griner received the backing of President Joe Biden after being under discussion since earlier this year. Biden's support for the swap overrides opposition from the Department of Justice, which is generally against prisoner trades.

"We communicated a substantial offer that we believe could be successful based on a history of conversations with the Russians," a senior administration official told CNN Wednesday. "We communicated that a number of weeks ago, in June."

The official declined to comment on the specifics of the "substantial offer." They said it was in Russia's "court to be responsive to it, yet at the same time that does not leave us passive, as we continue to communicate the offer at very senior levels."

"It takes two to tango. We start all negotiations to bring home Americans held hostage or wrongfully detained with a bad actor on the other side. We start all of these with somebody who has taken a human being American and treated them as a bargaining chip," the official said. "So in some ways, it's not surprising, even if it's disheartening, when those same actors don't necessarily respond directly to our offers, don't engage constructively in negotiations."

Secretary of State Antony Blinken announced Wednesday that the US presented a "substantial proposal" to Moscow "weeks ago" for Whelan and Griner, who are classified as wrongfully detained. The top US diplomat said he intended to discuss the matter on an expected call with Russian Foreign Minister Sergey Lavrov this week.

The families of Whelan, who has been held by Russia for alleged espionage since 2018, and WNBA star Griner, jailed in Moscow for drug possession since February, have urged the White House to secure their release, including via a prisoner exchange if necessary.

Griner, who pleaded guilty in early July but said she unintentionally brought cannabis into Russia, testified in a Russian courtroom Wednesday as part of her ongoing trial on drug charges, for which she faces up to 10 years in prison. It is understood that her trial will have to conclude prior to a deal being finalized, according to US officials familiar with the Russian judicial process and the inner workings of US-Russia negotiations.
My assessment of this deal, provided the reporting is accurate, is that it's a terrible deal in that Bout is not someone you want walking free. And in the sense that we're basically rewarding Putin and Russia for arresting Americans for bullshit reasons and then throwing the book at them and giving them extremely long sentences in some of the most brutal prisons outside of Mississippi, Alabama, and Texas.
However, it's a good deal in terms of it gets these two home as soon as possible. And since we can't send a SEAL team in to extract them, if this is what it takes to get them home, then it is what it is.
Your daily Patron!
Woof. Me on working mode. Have to be strong and serious—true professional. pic.twitter.com/ub8bCybTxe

— Patron (@PatronDsns) July 27, 2022
And a new video from Patron's official TikTok:
The caption translates as:
Thank you, my dears! Everyone was licked❤️ #pespatron #patrondsns
Open thread!