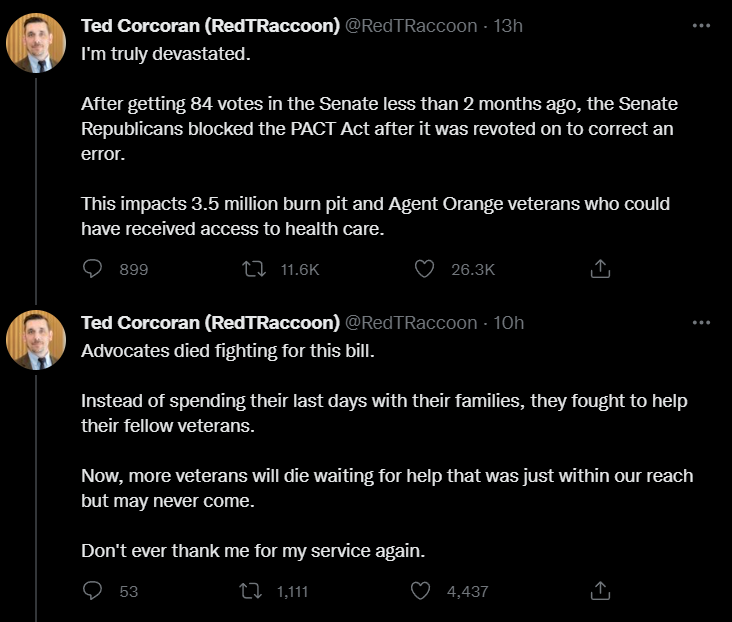 Here are some of the advocates that Corcoran names who died recently, with a link to info about each:
Kate Hendricks Thomas, April 5, 2022. Jennifer Kepner, October 18, 2017. Staff Sergeant Wesley Black. Lauren Price, founder of Veteran Warriors, March 30, 2021. Sergeant First Class Heath Robinson, dead at 39 (here's his daughter Brielle, looks to be 9-10 years old, advocating for the bill).
All of these veterans worked with burn pits, essentially garbage dumps where trash was burned. The issue with the bill was a small technical issue that Jon Tester tried to fix immediately, but was blocked by Pat Toomey, and then the rest of the caucus (with a few exceptions) went along.

As far as I can tell, the deal was blocked because Republicans threw a hissy fit over the reconciliation deal that Prime Minister Manchin announced yesterday.
(Here's a link to Corcoran's whole tweet thread.)