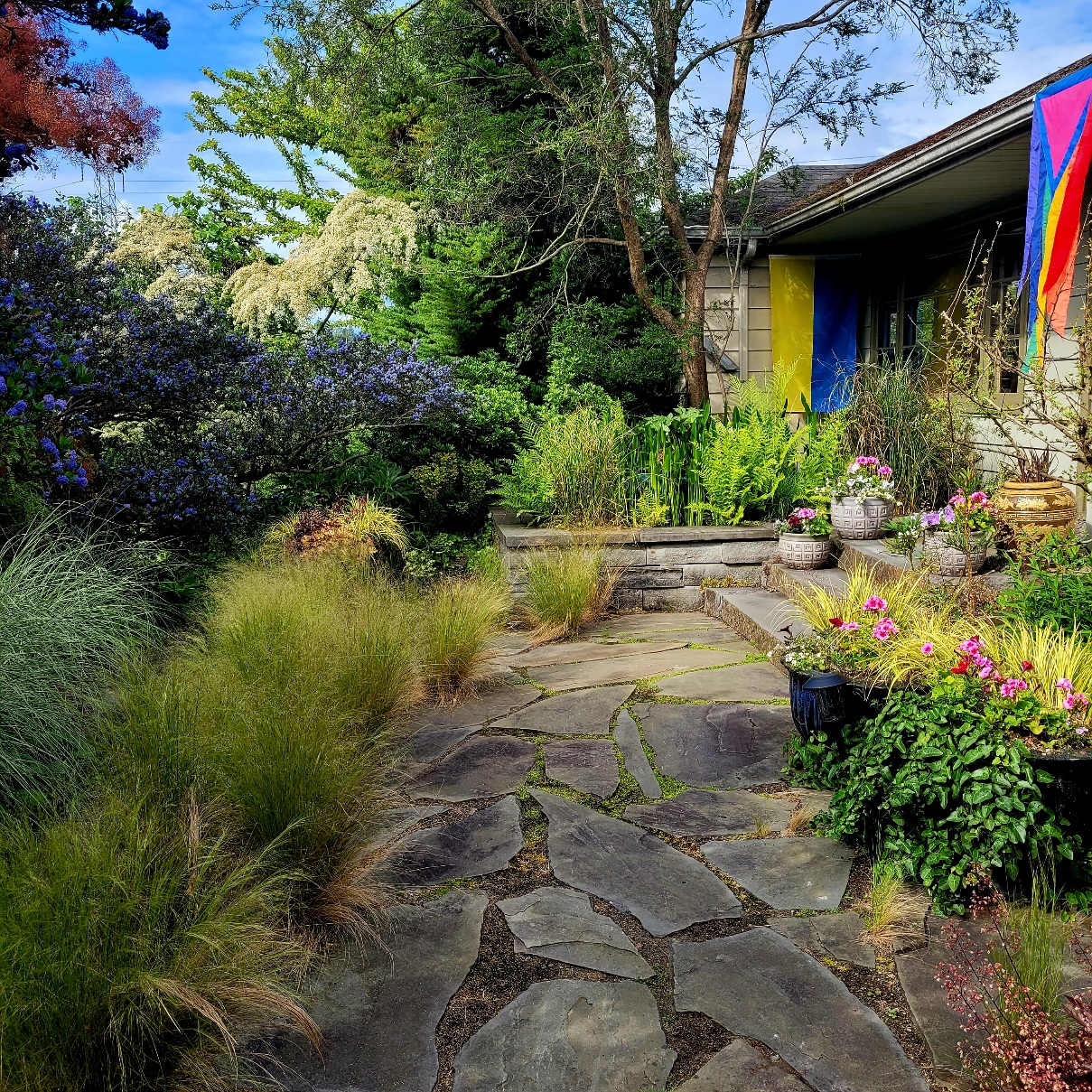 Commentor & master garden-builder Dan B:
These are pictures of my partner's garden.

I designed it and supervised the grading, pond construction, rockers, soil amendment, plants and planting, etc.

But my partner, Mike did much of the work — after 250 cubic yards of soil were moved, and ten tractor trailers of soil hauled away.
This garden was designed for garden parties, for spontaneous conversation groups.
***********
What's going on in your gardens, this week?