On the Road is a weekday feature spotlighting reader photo submissions.
From the exotic to the familiar, whether you're traveling or in your own backyard, we would love to see the world through your eyes.
JanieM
REDWOODS
One of the excursions Steve took me on was to the Montgomery Woods State Natural Reserve, a forty-minute drive from his house on twisty mountain roads. Most of the pictures in this set were taken either at the Reserve or along the way.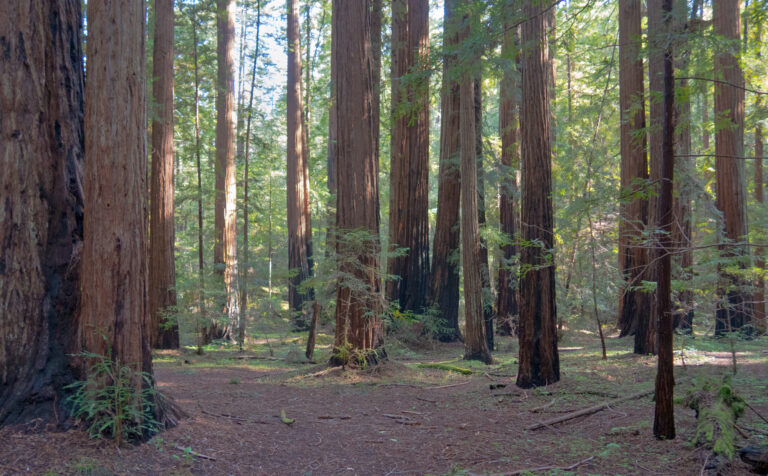 My great-great-grandfather, Samuel Nelson Woodruff (called "Nelson"), traveled from Ohio to Oregon in a covered wagon in 1852, when he was twenty-three years old. Being from a family of scribblers, he kept a diary, wrote letters home, and sent articles about his travels to his hometown newspaper.
Nelson's father, Jonathan, would gather the family and read Nelson's letters out loud. One day he came upon a passage that said: "I've seen tree trunks that climb a hundred feet before they branch."
Family lore says that Jonathan stopped reading, set the letter down, and announced, as disappointed as only a father could be, "Nelson . . . has taken to lying."
Nelson got married and had three children in Oregon. He and his wife were eventually divorced, after which he headed back to Ohio, married again, and had six more children. His grave is in the rural village where I loved spending time with my grandma when I was a kid.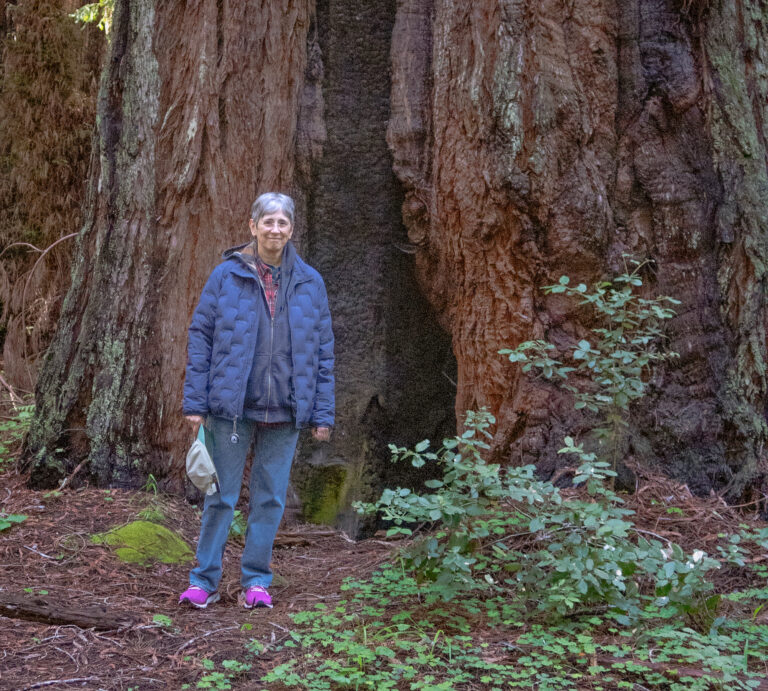 The coastal redwoods tend to be taller and less wide than the giant sequoias of the western Sierra Nevada. That said, they are still plenty wide.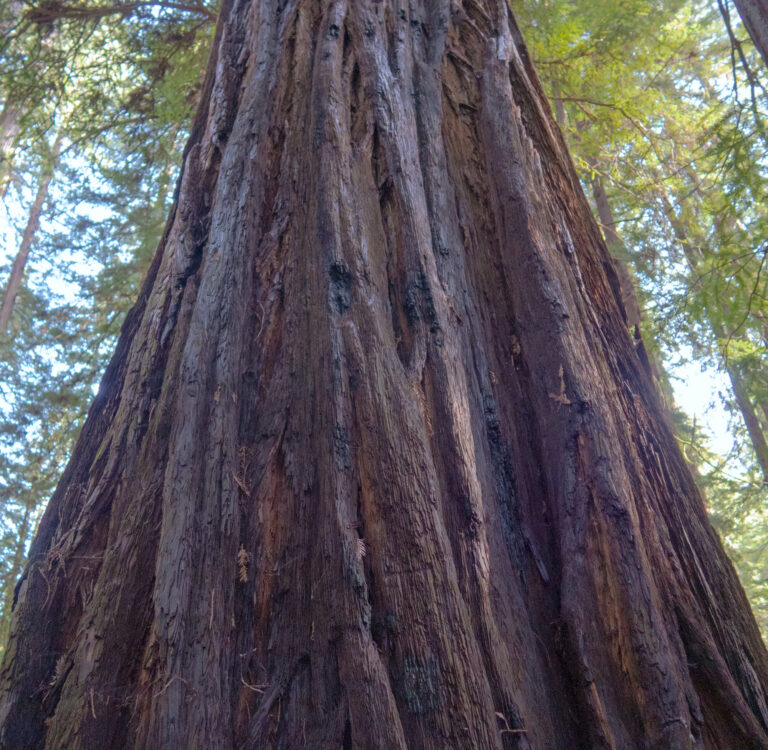 I'm not sure I belong to the same species as someone who could look at this and think, "matchsticks."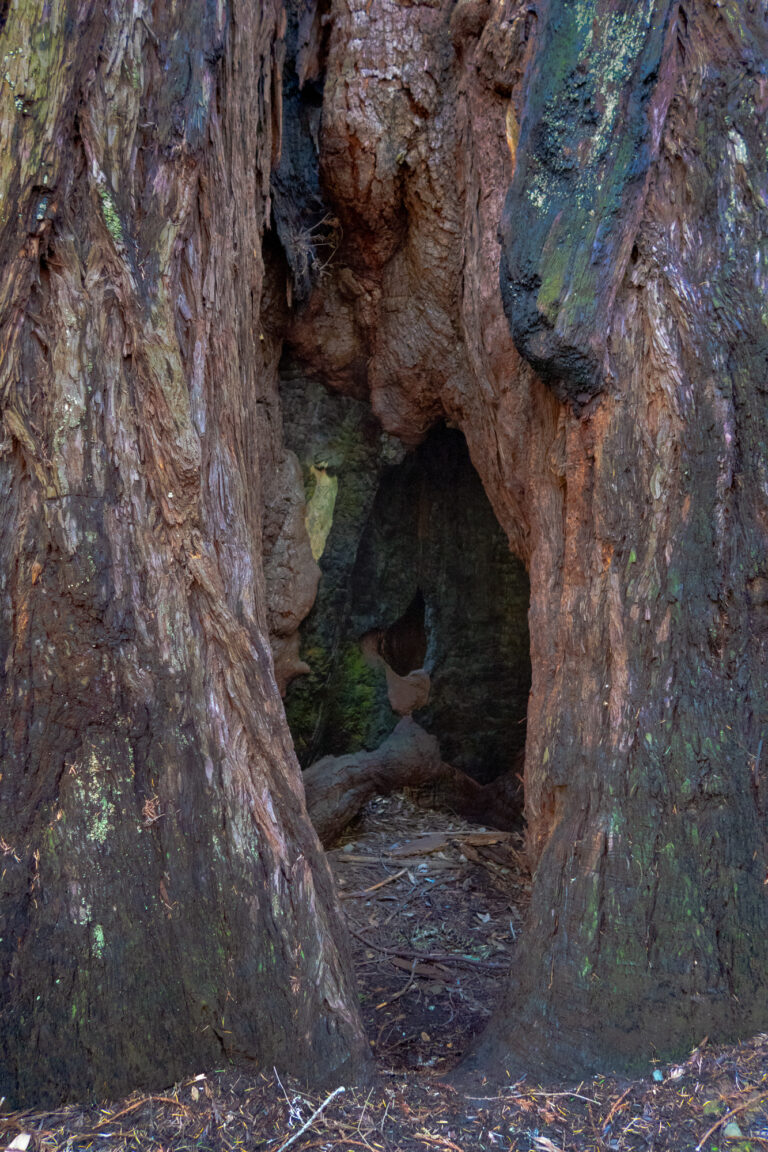 A redwood trunk hollowed out by fire, yet still very much alive.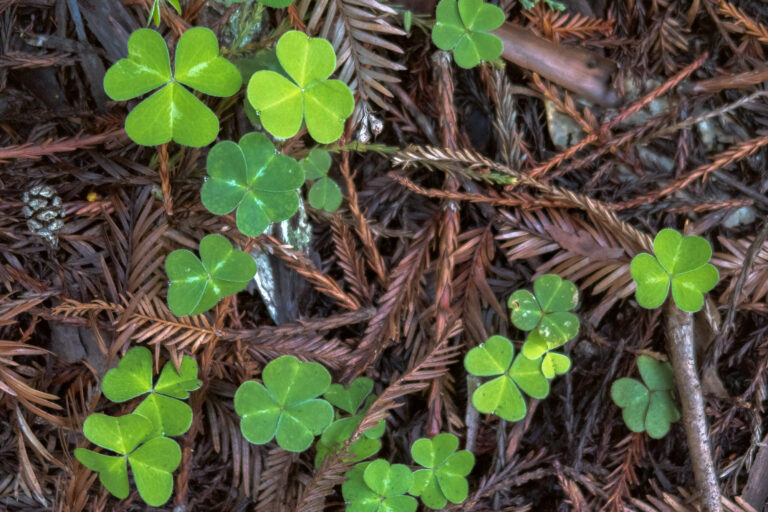 The floor of the forest in Montgomery Woods.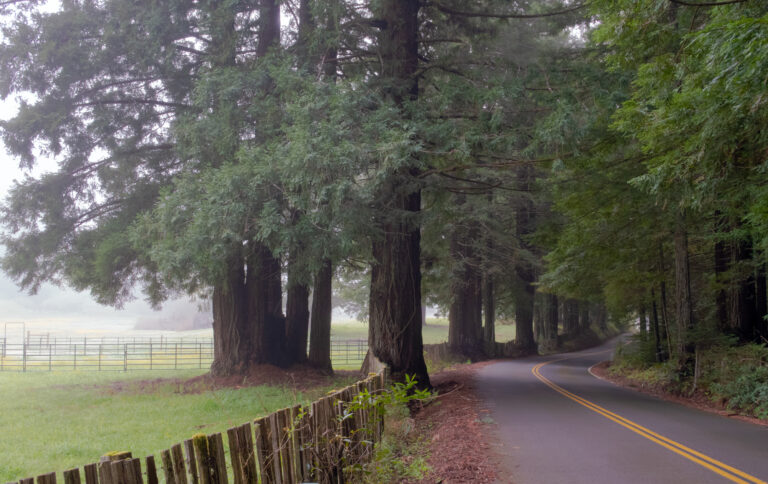 A typical example of the roads we traveled: trees shading a curvy roadway in tip-top condition.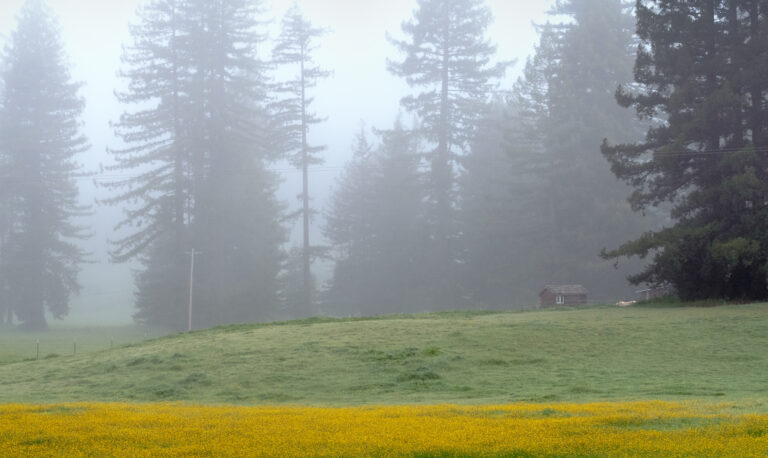 Redwoods, and structures made of redwood, are everywhere in this countryside, from the smallest shed…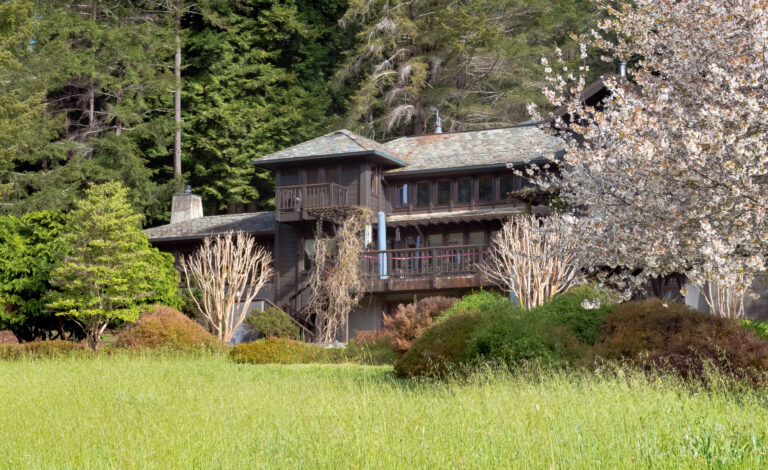 …to the loveliest home nestled in the woods.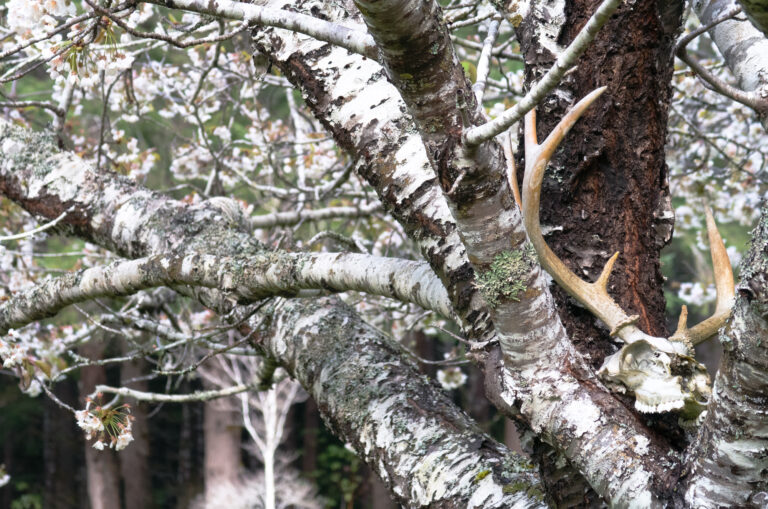 A very old cherry tree in the orchard of an old homestead.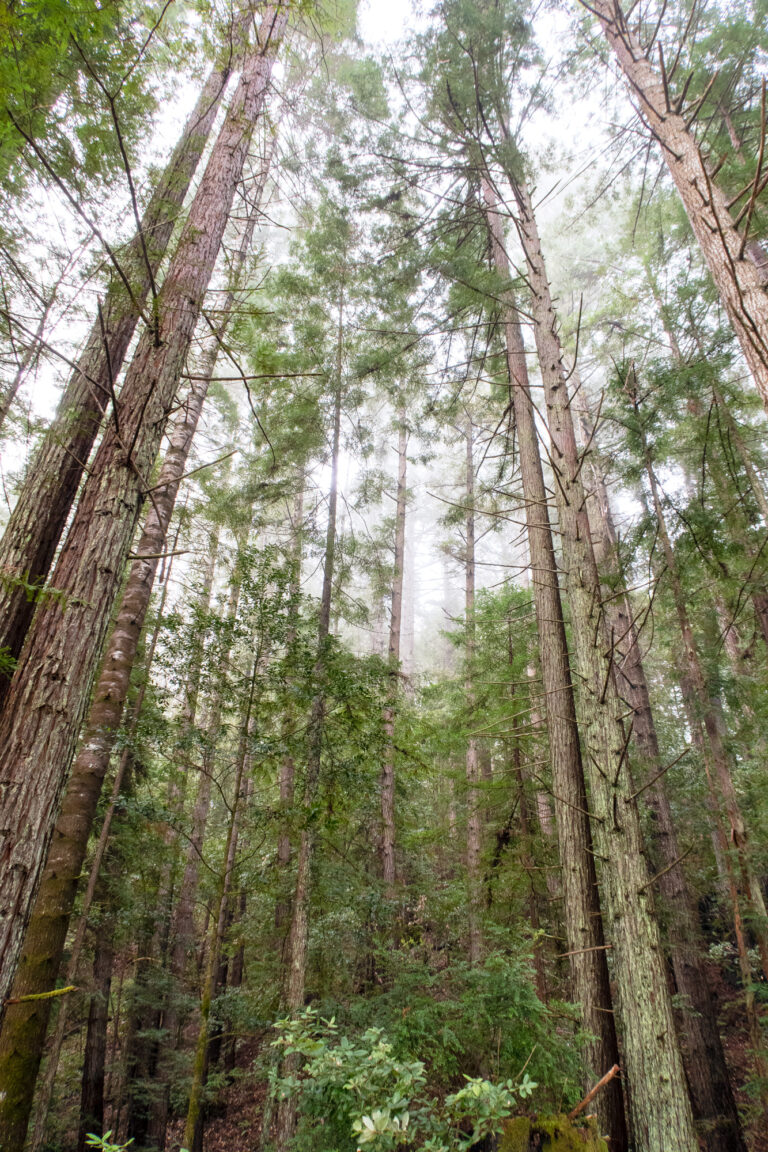 Long ago, probably cut out of an old CoEvolution Quarterly (the magazine offshoot of the Whole Earth Catalog), I had this quotation tacked to my wall:
It took more than three thousand years to make some of the trees in these Western woods,—trees that are still standing in perfect strength and beauty, waving and singing in the mighty forests of the Sierra. Through all the wonderful, eventful centuries since Christ's time—and long before that—God has cared for these trees, saved them from drought, disease, avalanches, and a thousand straining, leveling tempests and floods; but he cannot save them from fools.
Looking online, I found the original of that passage in an Atlantic piece by John Muir that was published in August of 1897. Whoever had printed the quotation in the version I copied had left off the punch line:
—only Uncle Sam can do that.
John Muir was more optimistic about Uncle Sam than I'm feeling today. But there are redwoods still standing, and they are still beautiful.