From The Murdoch Post: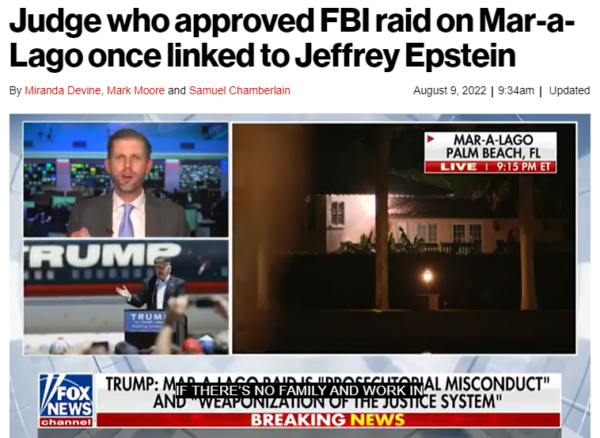 Who wants to tell them? The NY Post is trying to make it sound like the judge who authorized the search warrant is a deep state liberal, but since he was appointed in 2018 when Republicans ran both the state and national governments, that seems…unlikely?
Also, more troubling news for Beige-Orange Beelzebub today:
(CNN) A federal appeals court on Tuesday signed off on a House Ways and Means Committee request to obtain former President Donald Trump's tax returns from the Internal Revenue Service.

The ruling from the DC Circuit Court of Appeals is a blow to Trump, who has argued for years in court against releasing his tax returns to any investigators. A trial-level judge he appointed while president previously rejected his arguments in the case.
The Beast can appeal this ruling, so the returns aren't going anywhere anytime soon. But still, it would be surprising if Bedminster dining facility cleaning crews haven't already been dispatched to whisk away shattered crockery and remove dripping ketchup from the walls during today's lunchtime shift.
Open thread.