So, what do you think?  We should know by 3pm.
Door #1 – Trump/attorneys will fight the release
Door #2 – Trump/attorneys will not fight the release.
Door #3 – no legal response at all – "la la la I can't hear you!" because Trump refuses to take the advice of attorneys and attorneys won't do what Trump wants.
Optional nuance:
Door #4 – legal response is that they will fight the release but Trump will say that he wanted to allow the release but the attorneys wouldn't let him do that.
Door #5 – build your own response.
Here's your chance to lay down your markers.
Open thread.
Oh, and this is my crazy dahlia.  No blooms last year, this is my first bloom this year.  The day after it opened, we got a big storm and the wind snapped it off, so I am getting to enjoy it inside.  (I almost never cut my flowers and bring them in.)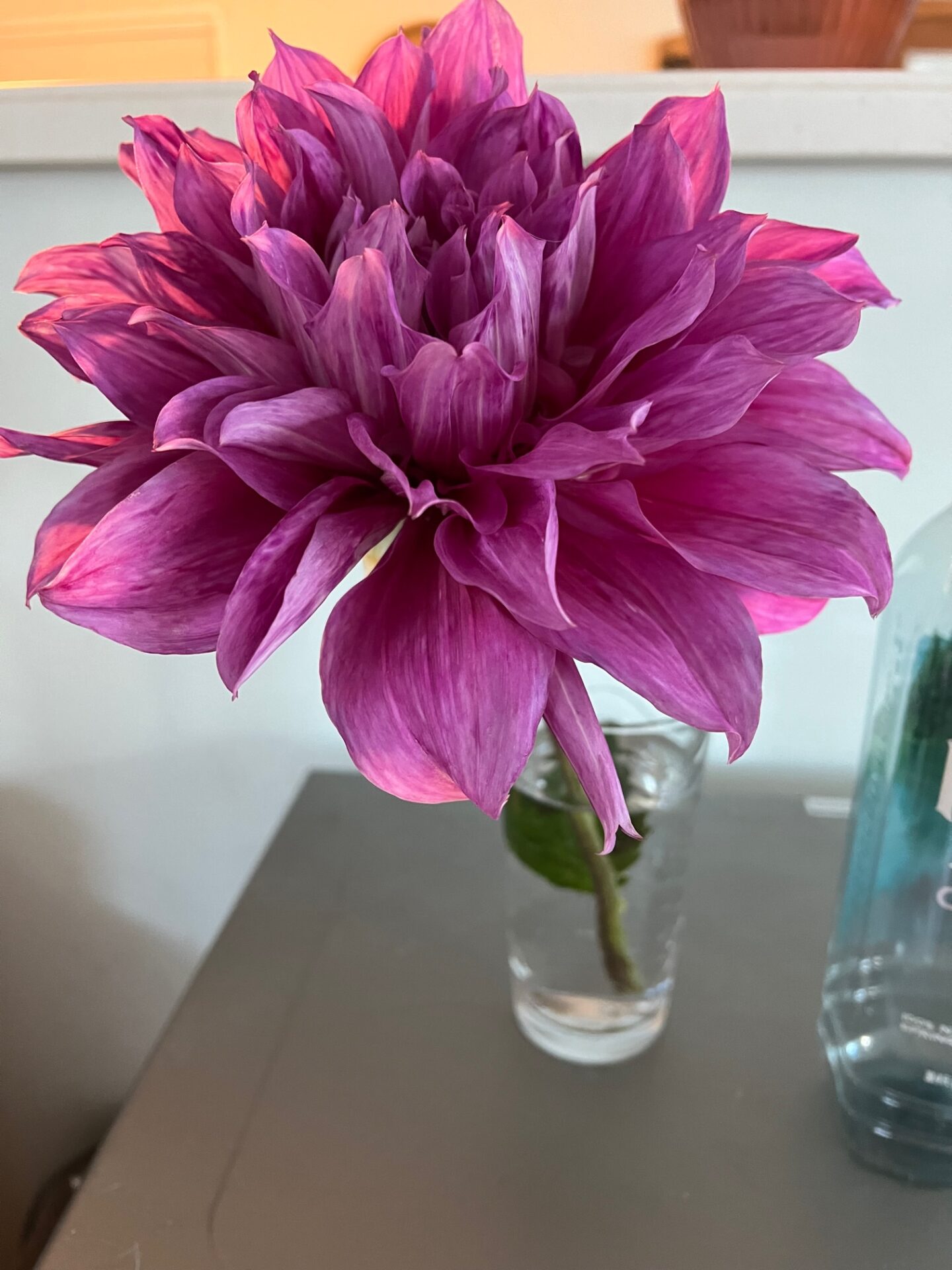 Oh, and in case you can't tell how huge this is, I added a one liter water bottle for reference.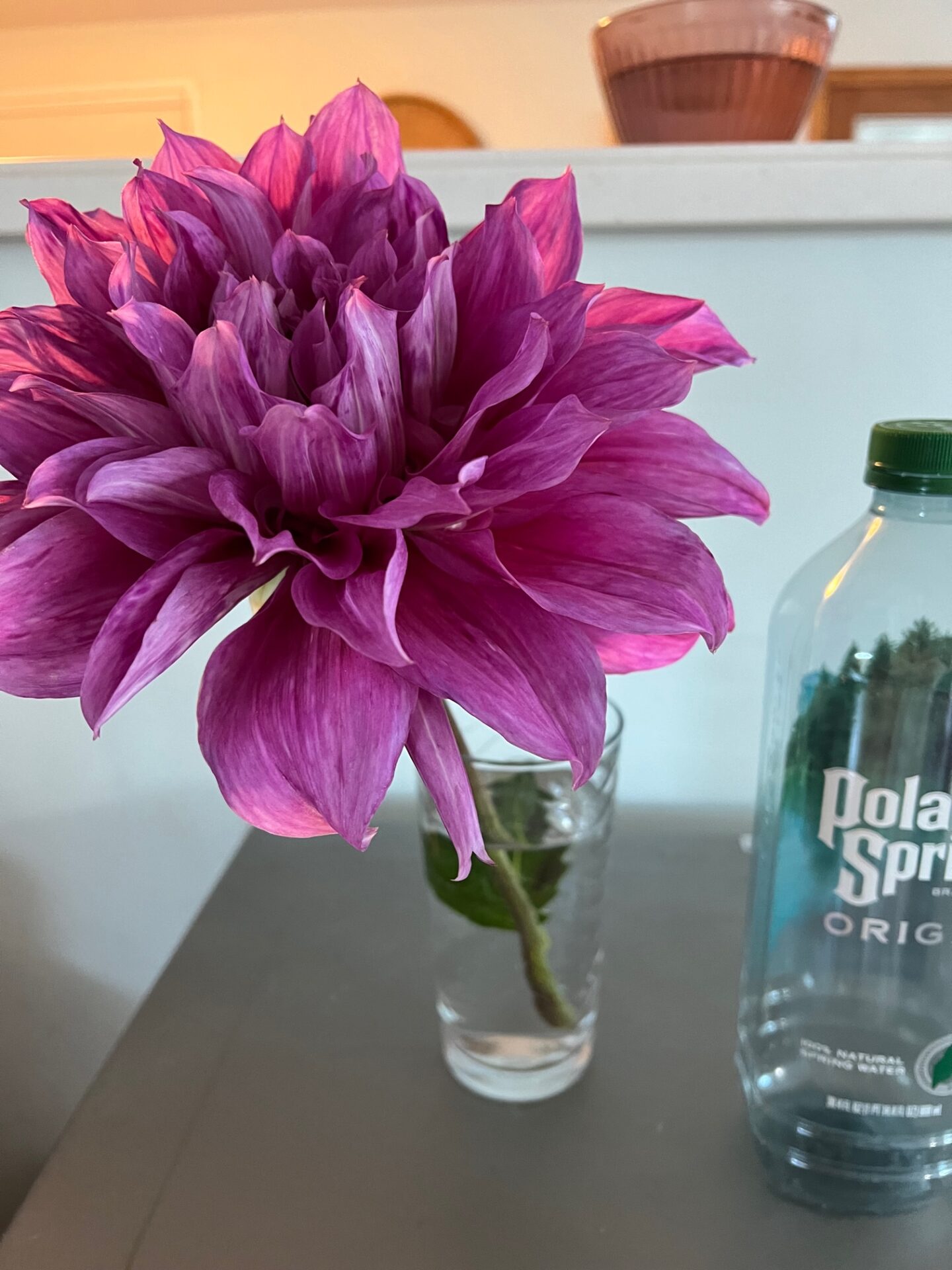 That poor water bottle now has a security complex.