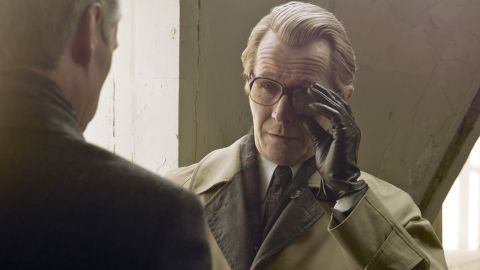 Last January I wrote a post about Maggie Haberman's vaunted access getting her nada about 1/6 — no insider information, none of the information relayed to the 1/6 committee, nothing. The title of that post, and this one, is a reference to this great exchange in the 2010 movie version of Tinker, Tailor, Soldier, Spy where Gary Oldman, playing George Smiley, says this:
Minister: Witchcraft's intelligence is genuine! It's been gold!
George Smiley: It's just enough glitter amongst the chickenfeed. Control didn't believe in miracles, and he didn't believe in Witchcraft. But you were lazy, and you were greedy, and so you hounded him out of the Circus and you let Karla in. 
At best, Maggie is a court stenographer. At worst, she's an active PR agent for Trump: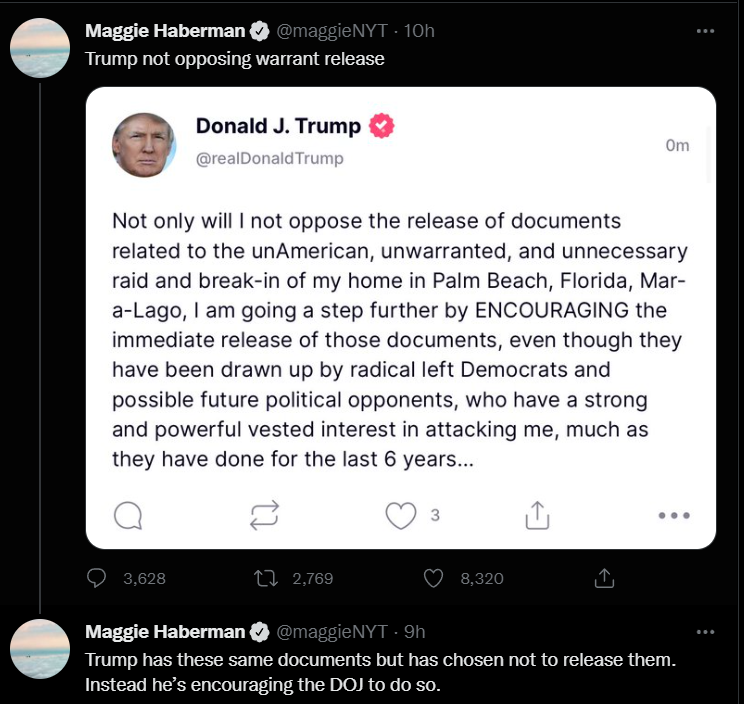 Why the fuck (sorry NPR) would you take this liar at his word? Isn't it bloody obvious that he could demonstrate his lack of opposition to releasing documents in his possession in a time-honored way? As a reporter, you would only post this with the airheaded "analysis" if your concern was continuing the Trump franchise that feeds you. And I don't think I need to point out that Maggie, like the rest of the press, was blindsided by the search warrant, and subsequent to that warrant, she had no real idea of what was seized, unlike her competition at the Post. There's very little glitter in this particular chicken feed, but still she "reports" it.
When the history of this period is written, a large part of it is going to be about the failure of the press, and specifically about the abject failure of the paper that was somehow considered partial to Democrats. This paper, in one of the worst political crises in US history, allowed its reporters to serve as courtiers, and to hold back reporting so they can profit from books. (Cheryl Rofer has a good post on this at LGM.)
They were lazy, and they were greedy, and their bosses let them get away with it.