It looks like we could also use an open thread.
I have much to update you on this guy. He's been peacefully living with us for a week now: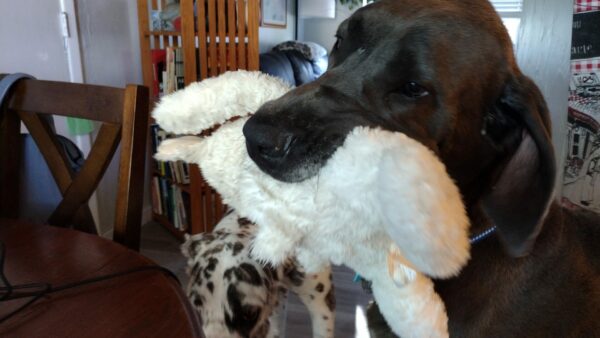 Meet Jasper. He's gaining weight well, I'm hoping he's up from 106 to about 112 now. He is a charming gentleman, working on making everyone love him (not difficult). We have a vet visit this week, and I'll do a proper write-up on him then.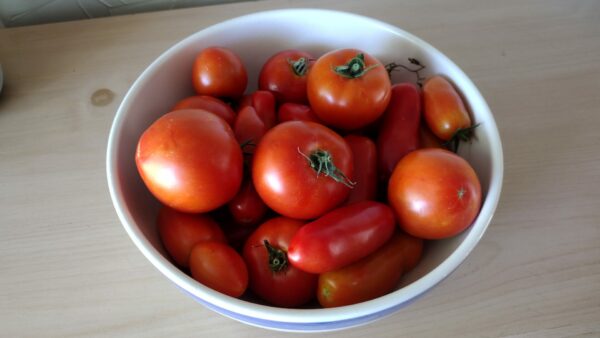 My tomatoes went from one or two – to now 6-7 a day. I froze my first round of pureed tomatoes. Looking like I might have enough to get me through the winter for soups and sauces.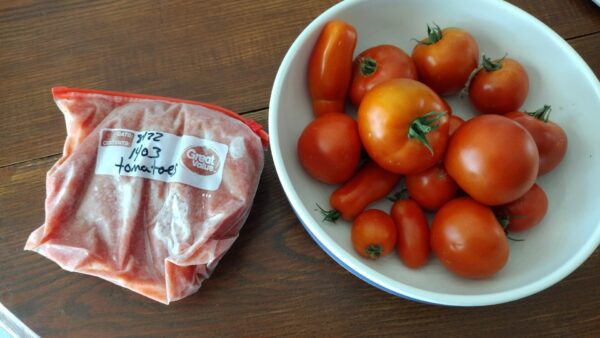 I have company on the way over, because of course my friends can't get enough of meeting the newest addition. They are so great at helping me socialize these beasts.
What's everyone up to (and don't miss the climate info in the previous post, if you're wondering if the IRA is going to do enough).
This is an open thread