On the Road is a weekday feature spotlighting reader photo submissions.
From the exotic to the familiar, whether you're traveling or in your own backyard, we would love to see the world through your eyes.
It's Albatrossity Monday, but not the usual!   Buffalos and birds and spiders, oh my!  Then Wag takes us to Chicago, CaseyL takes us on a 2-day trip to Washington, and we close out the week with haikus from Munira.
Albatrossity
The day after we arrived at Buffalo Camp we spent the morning wandering in the general area around the campsite, which included a lot of prairie as well as a creek with some trees and shrubs. Prairie birds were expected, but I was sort of surprised to see a fair contingent of birds that I did not know made it this far north and west (48N, 108W), But we were still east of the Rockies, so we had some eastern birds as well as some cool western prairie birds. So here are some of those. WARNING to those who do not appreciate spiders: The last picture in today's batch is an impressive spider. Don't be alarmed, it is only a picture. But I do understand that some folks are arachnophobic, so I've included a warning right up here at the top. It's a really cool spider…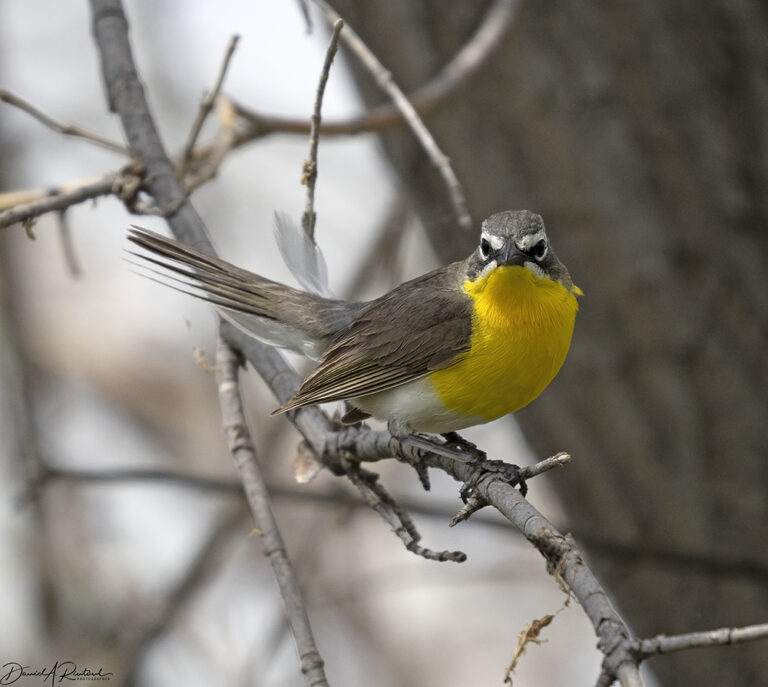 Buffalo Camp MT
June 24, 2022
One of the surprising birds was this Yellow-breasted Chat (Icteria virens). A look at the range map would have told me that this was not surprising, as they are found all across the continent,  Maine to California and Canada to Mexico. But somehow, I have always associated them with the eastern avifauna. This species was once considered to be a member of the warbler family (Parulidae), but recent studies resulted in it being awarded its own family (Icteriidae). Large, noisy, and large-billed, they can be easy to hear and hard to see. This one came out to see me quite readily; I suspect it doesn't get a lot of human company up there.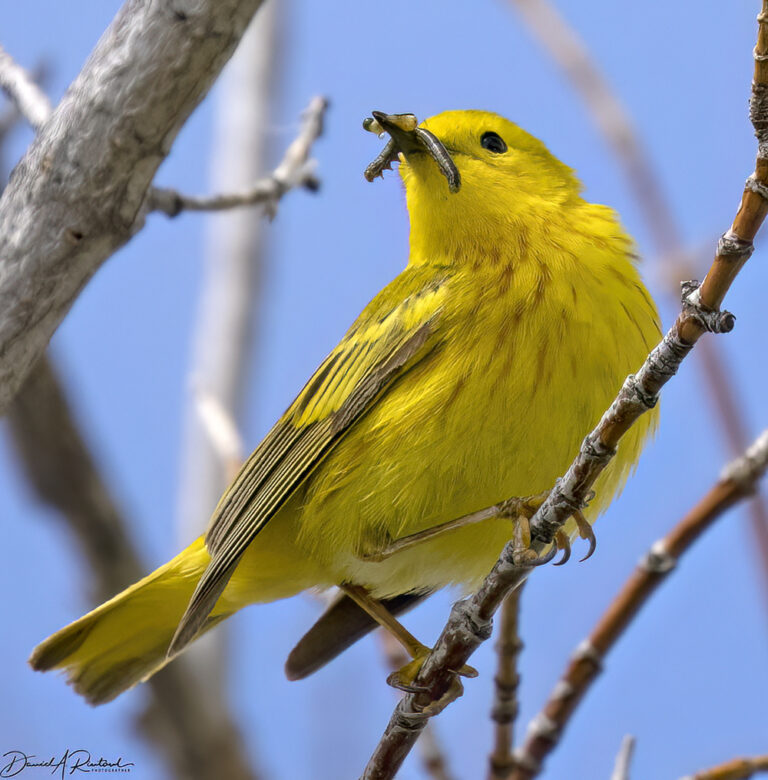 Buffalo Camp MT
June 24, 2022
Yellow Warblers (Setophaga petechia) are also found as summertime birds across the northern ¾ of the continent, including Newfoundland and Alaska, so this guy was less of a surprise. He was busily feeding his family, but did take a few seconds to pose for a picture.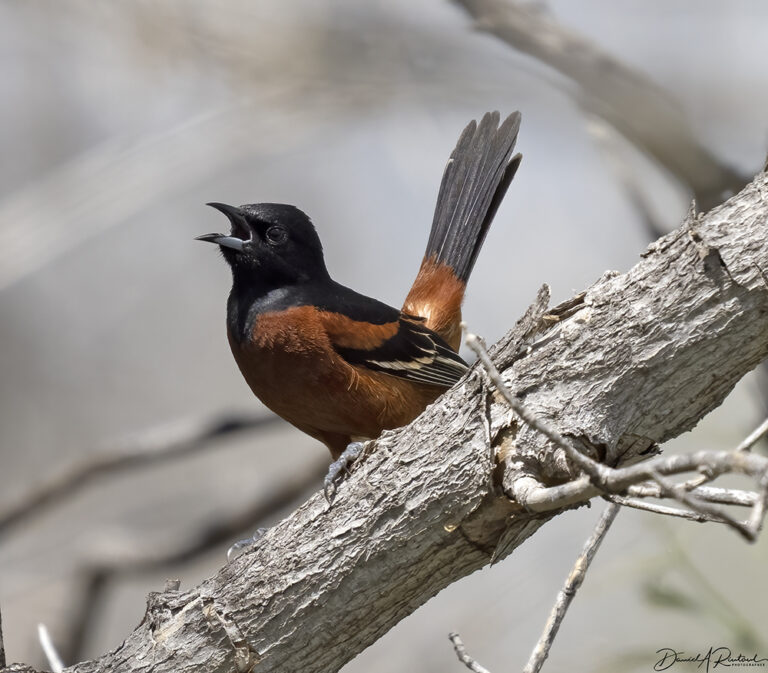 Buffalo Camp MT
June 24, 2022
Orchard Orioles (Icterus spurius), however, are definitely birds that do not summer in the western third of most of North America. A look at the range map for this species says that our campsite was pretty close to the northern and western limits of its summer range. This is a gorgeous bird, and one that my west coast birding friends always want to see if they visit Flyover Country.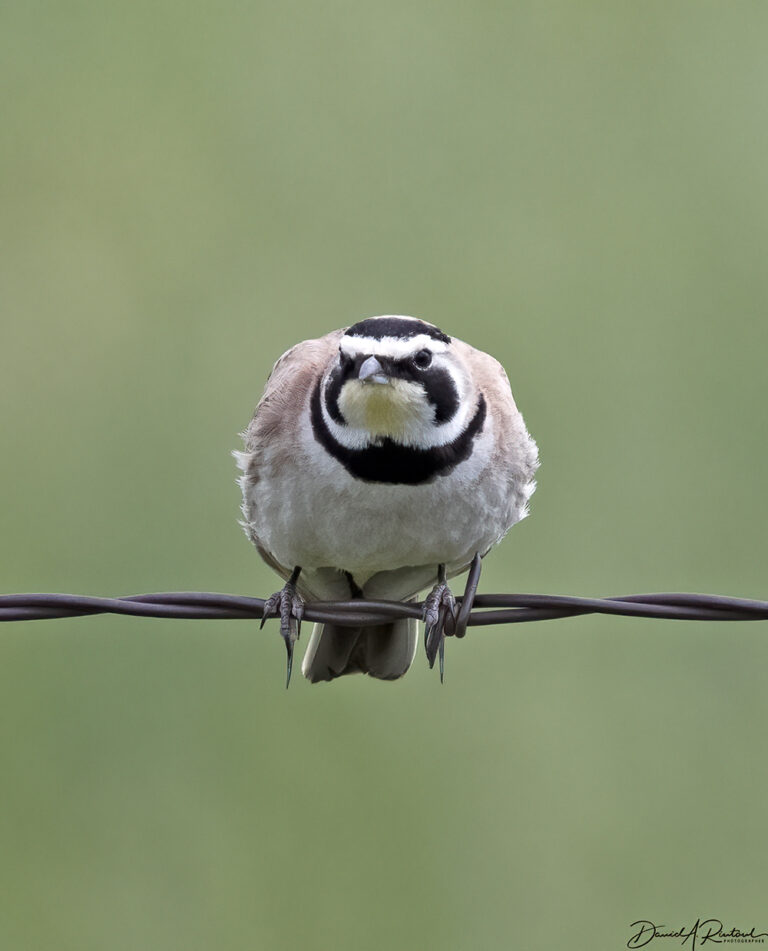 Buffalo Camp MT
June 24, 2022
Birds of ranch country have a fondness for perching on barbed wire. This is a two-edged sword for the photographers, who would appreciate a more photogenic perch, but who also appreciate birds who perch away from trees and leaves. So the next few images feature barbed wire perches, as well as birds like this Horned Lark (Eremophila alpestris). We saw plenty of these guys; thankfully not all of them were as grumpy as this one.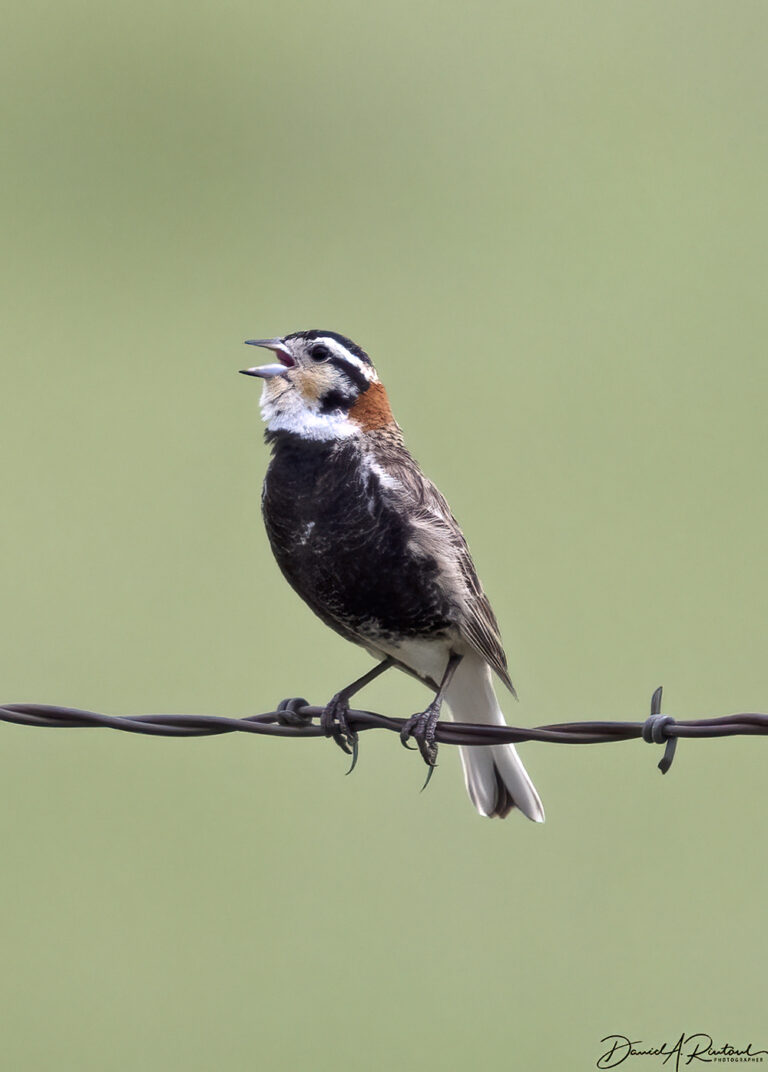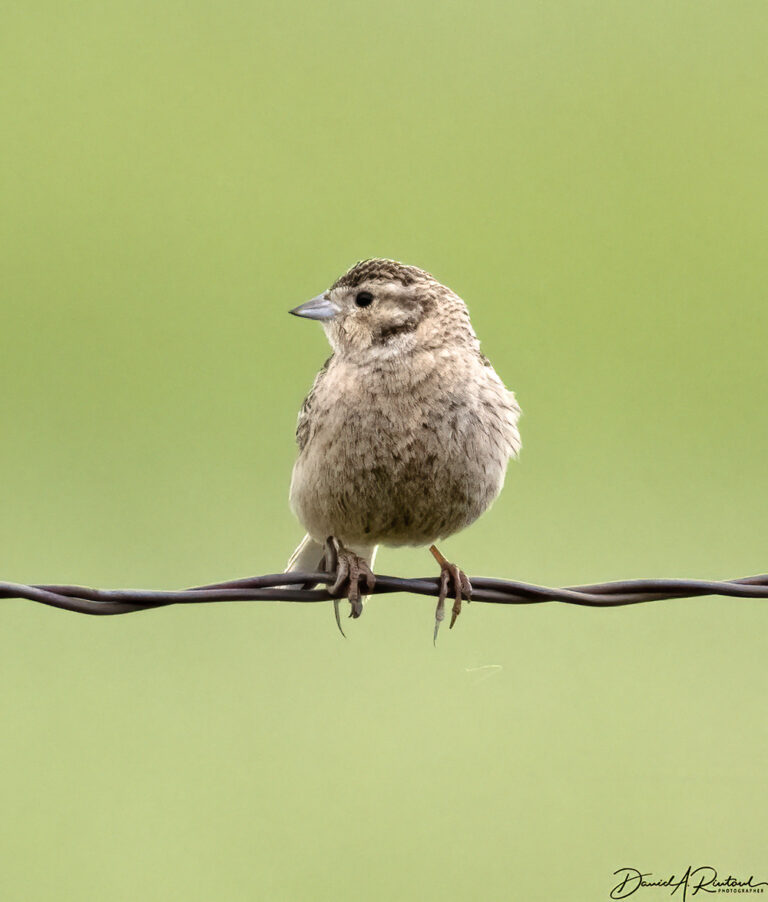 White Rock MT
June 24, 2022
The female Chestnut-collared Longspur, per usual, is a lot more subdued, plumage-wise. But fond of barbed wire perching nonetheless.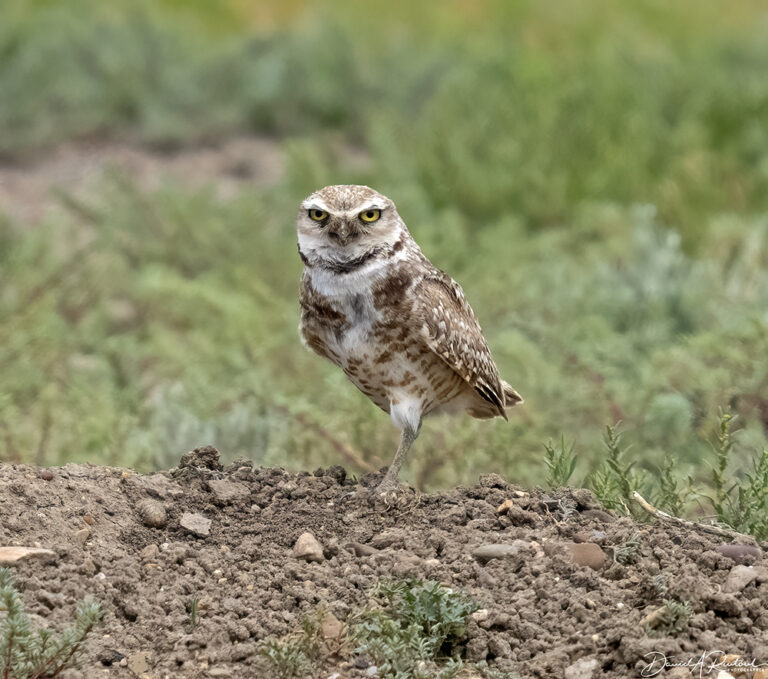 Charles M. Russell National Wildlife Refuge
June 24, 2022
Prairie dog towns were a common sight in this part of Montana, and wherever there are prairie dogs, you have to look for Burrowing Owls (Athene cunicularia). We were not disappointed in that search, we saw many of these comically fierce owls in our few days there. This unique American owl can be found from Alberta to Patagonia, but the prairie dog towns of the western US remain one of its strongholds.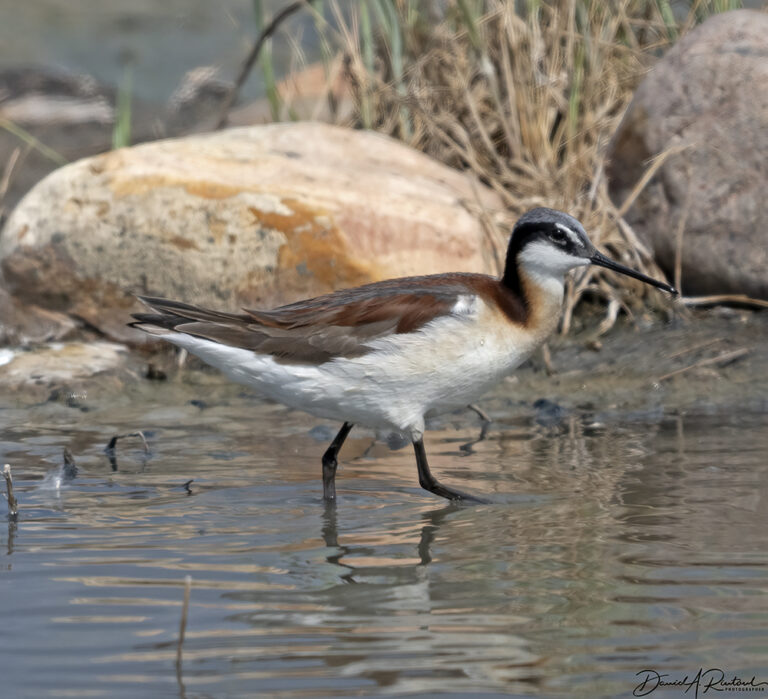 White Rock MT
June 24, 2022
Although there are some marshes and wetlands in this part of Montana, it is generally a pretty dry place. So it was good to find a small wetland that hosted some ducks and some shorebird, including this Wilson's Phalarope (Phalaropus tricolor). Since the other two phalarope species are generally restricted to the Arctic during the summer, and move along the coasts during migration, Flyover Country denizens appreciate having this landlubber of the phalarope family here for the summers.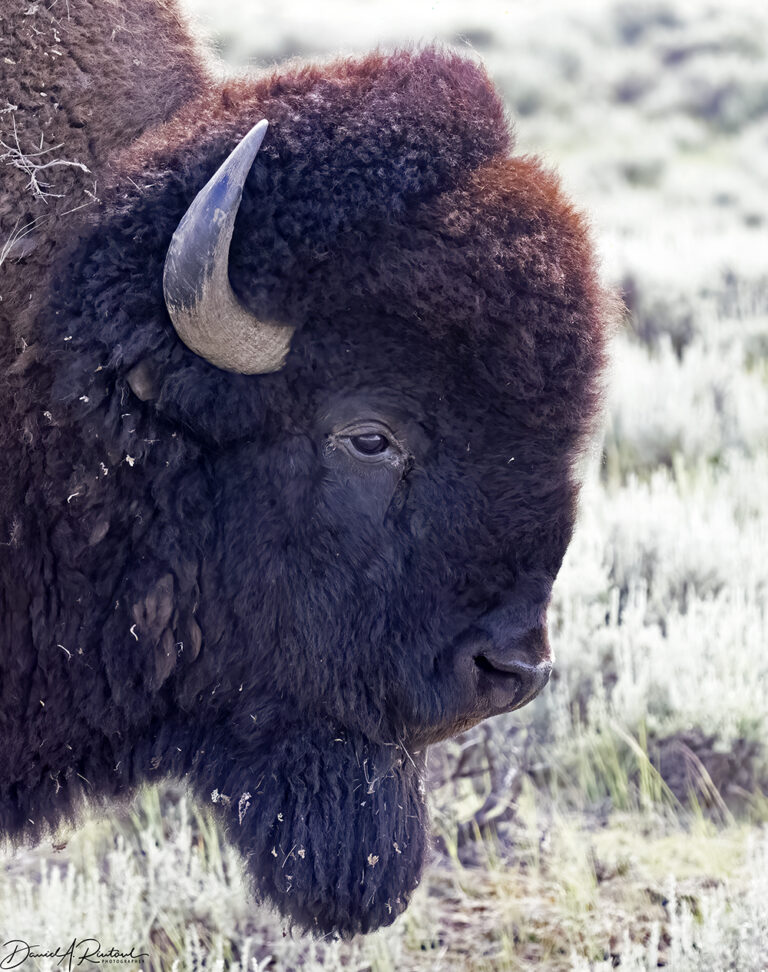 Charles M. Russell National Wildlife Refuge
June 24, 2022
Posing like it wants to be on the next US nickel, this spectacular American Bison (Bison bison) was one of three bulls in a small group that we saw in the Charles Russell National Wildlife Refuge. There are several bison herds in this part of Montana (much to the chagrin of some of the cattle ranchers), and it was good to see this iconic creature back in some of its historic northern range. There was also a buffalo jump site nearby, where ancient Americans hunted these creatures without the benefit of horses or firearms.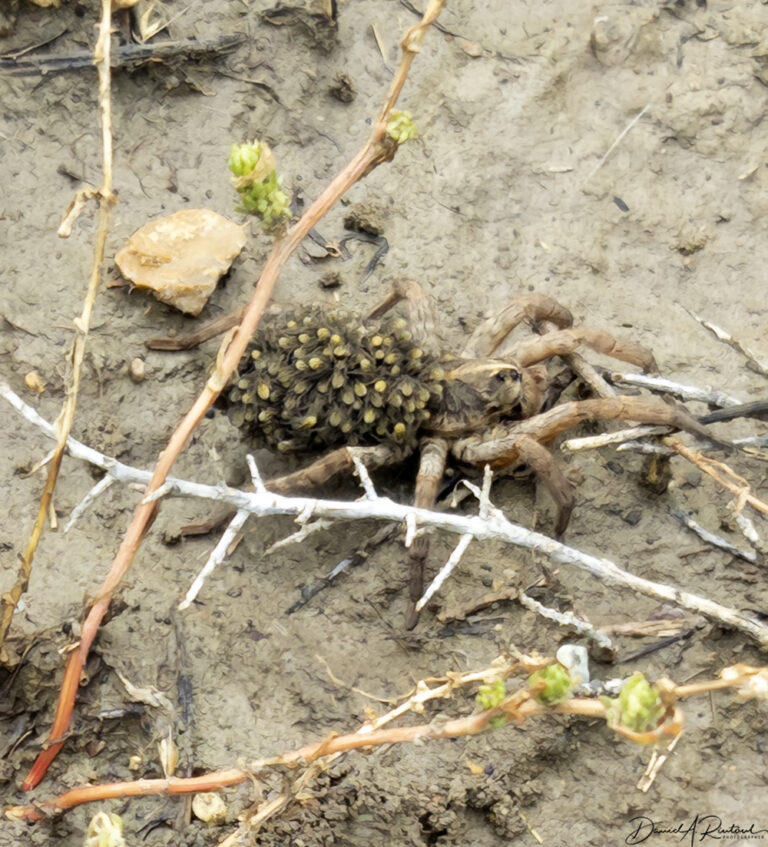 Charles M. Russell National Wildlife Refuge
June 24, 2022
Okay, it's spider(s) time. A Wolf Spider female carting her baby spiderlings around on her back. This critter was large enough for my daughter to spot it on the "road" as we bumped along in her giant pickup truck looking for birds and prairie dogs. I would guesstimate that it was 2-2/5" from stem to stern. And she was a good mom; those babies hung on as she vanished into the grasses away from the road.