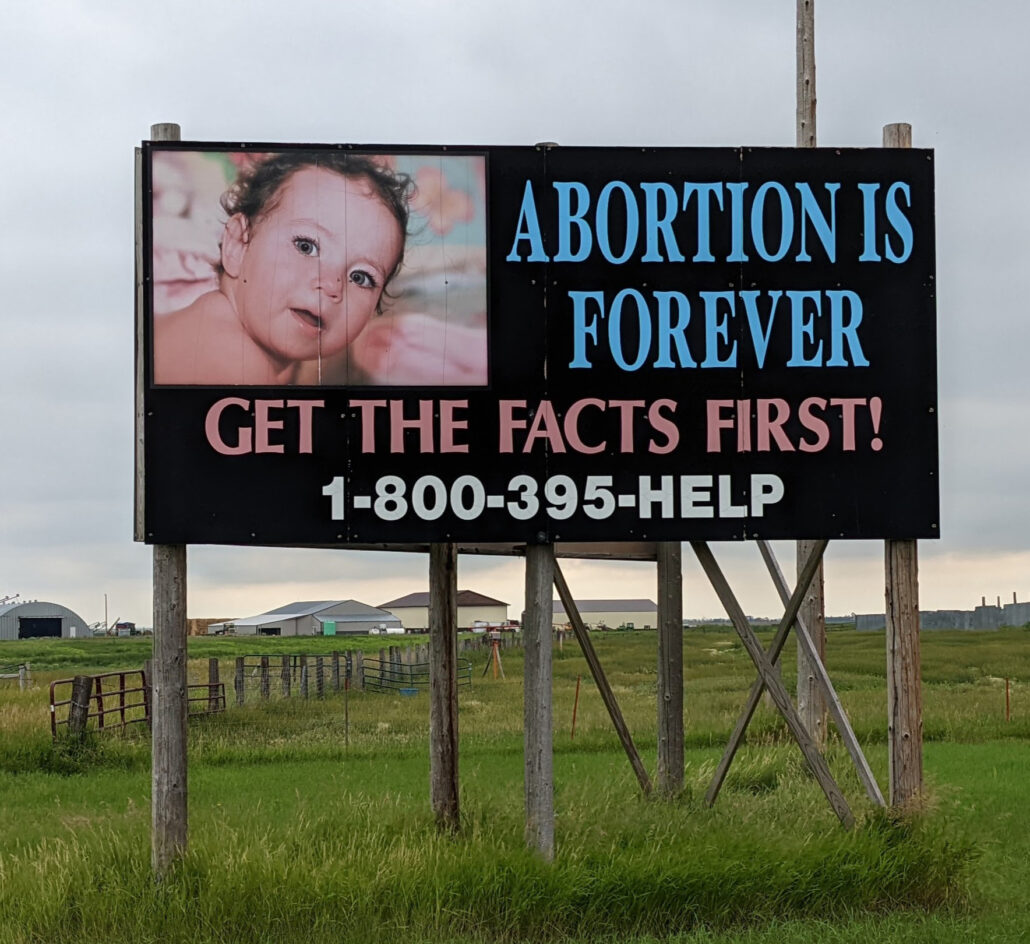 It's no real surprise that pro-lifers discussing abortion didn't want to talk about real-world consequences of forced birth. They'd rather show pictures like this, along with their bogus hotlines and crisis pregnancy centers that dispense lies to women. They were happy to have all the good press that comes with holding a "principled position" about the abstract women who need to "choose life" after a period of reflection and prayer, and go on to have a cute little baby.
It wasn't hard for people who've had real experience in the many different ways that pregnancy can go wrong to imagine hospital lawyers making life-and-death decisions about whether women with anacephalic babies should be allowed abortions. Some legislators who happily wanted to punish sluts for sex are now in tears because they never imagined that women denied abortions would lose their uterus.
Well, now all of them know, and ignorance of the death and suffering caused by abortion bans is common knowledge. We're not sitting around a table having a disinterested, intellectual conversation about fetal viability and maternal responsibility. Instead, we're talking about the blood, pus, pain and death that can accompany a failed pregnancy.
I learned about the sometimes awful consequences of pregnancy from my old man, who delivered 3,000 babies and didn't lose a mother. Part of that was because he didn't have a hospital attorney looking over his shoulder deciding whether a woman who is bleeding profusely from a failed miscarriage needed an emergency D&C. We're in a situation now where women in hospitals far better equipped than his, with doctors far more skilled, are standing around waiting for attorneys to decide whether the woman is close enough to death to warrant intervention.
Those physician's jobs are complex, but the Democrats' job is far more simple: we just need to hang all of this around the neck of every god damned Republican who got us in this situation.