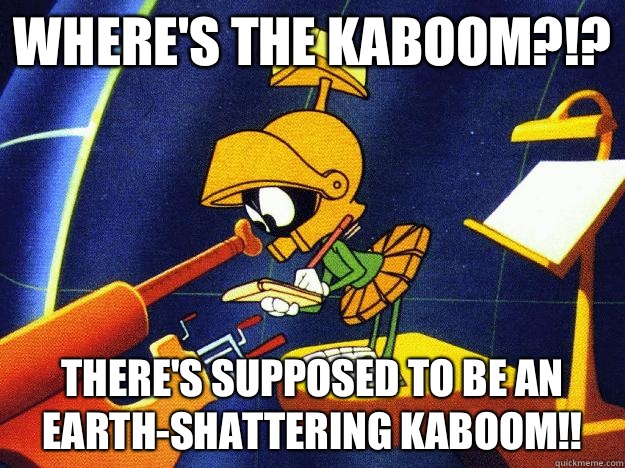 I'm going to do a relatively – which, as a descriptor in regard to my posts is, itself, relative – short post this evening.
I want to start with some additional thoughts regarding the bomb attack against the Dugins. Last night shortly after the post went up one of you contacted me directly and asked who I thought was responsible. This was my answer:
There are three options.

1) Ukrainian SOF and/or military intel who grew up in eastern Ukraine and are native Russian speakers and Russian acculturated so they can blend in within Russia conducted a highly compartmented assassination attempt directed at one or both Dugins.

2) Russians with the technical wherewithal who are opposed to the war or a very specific Russian with a grievance against Dugin.

3) Either the FSB, the GRU, or the SVR. They stage it to create a provocation that can then be blamed on Ukraine in order to create a way to rally domestic support for what Putin has ordered be done in Ukraine.
The more I think about the more I'm leaning to some variation of option 3. As I wrote last night, Dugin is just not that important to Putin and the siloviki and the oligarchs. He's done a fabulous job as a propagandist in regard to ensuring that everyone outside of Russian knows just how important he is as a polemicist. But those days are long past. Most recently Dugin has been a bit of an irritant criticizing the lack of effectiveness of the Russian forces in Ukraine.
This bit of information came out today:
ANTI PUTIN INSURGENTS: Today, Ilya Ponomarev @iponomarev claimed that the National Republican Army (NRA), an armed dissident group within Russia, was responsible for the bombing that killed Darya Dugina. This is the manifesto of the NRA translated by Jason J Smart @officejjsmart. https://t.co/UM2tezbCj6 pic.twitter.com/5XL0tmzhPt

— Chuck Pfarrer (@ChuckPfarrer) August 21, 2022
Given Dugin's lack of real connection and ability to influence Putin and the Russian government, this just does not make sense to me as a domestic insurgent target.
It is also entirely possible that Dugin killed his own daughter to get himself back in the spotlight and make himself relevant again.
UPDATE2: On his esotheric far-right esotericweb-page "Arctogaea" Alexandr Dugin literally had a huge article about the ancient mystical tradition to sacrifice children, including a case of a father sacrificing his daughter's life: : https://t.co/FKInI4rVxI pic.twitter.com/eVJAdyMBsr

— Sergej Sumlenny (@sumlenny) August 21, 2022
Awkward!
We'll have to wait and see how this shakes out as more information is reported.
President Zelenskyy's address from earlier this evening followed by the English transcript are after the jump (emphasis mine):
Good night, Ukrainians!

All our defenders!

The 180th day of our defense and a new week begin.

The week we look forward to every year, as it is the time of our main holiday, the holiday of Ukraine – Independence Day. And this week the occupiers definitely did not expect to be such… They could not have imagined that even now, after six months of such a brutal war, we will celebrate our independence on our land and in our capital.

But it is so. This is our land. This is our independence, which no one can break and no one can take away. And you know it is so. Everyone in Ukraine feels it. 180 days – almost six months – the absolute majority of our people have no doubt that we will achieve the victory of Ukraine.

We are united, we are more confident now than we have been in many decades. And this is one of the foundations of our strength, our power.

And therefore, it is one of the main targets for Russian terrorists. They strike at the feelings of Ukrainians, at the wounds in the souls of our people just as at our cities… They strike cruelly, cynically. But with a different weapon. And not only with propaganda, not only with lies. Tormenting people, all those who suffer the biggest pain, the greatest difficulties, is one of the terrible means of pressure, which has become commonplace for Russia.

And now there are enough reports in the media that in Mariupol the scenery is being prepared for an absolutely disgusting and absurd show trial of Ukrainian defenders, of our warriors who are captives of the occupiers.

No matter what the occupiers are thinking, no matter what they are planning, the reaction of our state will be absolutely clear. If this despicable show trial takes place, if our people are brought into this scenery in violation of all agreements, all international rules, if there is abuse… This will be the line beyond which any negotiations are impossible. Russia will cut itself off from the negotiations. There will be no more conversations. Our state has said everything.

All partners of Ukraine have been informed about what the terrorist state can prepare for this week.

Today I spoke with President Macron about all the threats. President of Türkiye Erdoğan is also informed about all this. The Secretary-General of the UN, I am sure, will also react. They and other world leaders received appropriate signals from us. Everyone understands everything. They understand what the occupiers are doing and what it threatens. And they understand that Ukraine will not tolerate this. It will not tolerate tormenting of people about whom only one thing can be said: they are heroes of their Homeland, they defended the freedom of their people from invaders on their land.

Even in times of war, there must be rules. The power of the world is definitely enough to bring any state, any terrorist under the power of these rules.

Well, all of us – all Ukrainians – must remember one thing: no matter what, our goal is victory.

No matter what, we are heading towards victory in spite of everything.

No matter what, glory to all our warriors!

Ukraine is above everything!

Glory to Ukraine!
I'm going to stop there for tonight.
Your daily Patron!
Sunday mood. How are you ? pic.twitter.com/VhZcmhTKX7

— Patron (@PatronDsns) August 21, 2022
And a new video from Patron's official TikTok:
Open thread!