On the Road is a weekday feature spotlighting reader photo submissions.
From the exotic to the familiar, whether you're traveling or in your own backyard, we would love to see the world through your eyes.
It's Albatrossity Monday!   Then we're off to Boneyard beach with  Paul in St. Augustine, patrick II takes us home with him to Indiana, then  we stroll through Central Park with ema, and finish up with a "staycation" in Wisconsin with Elma!
Albatrossity
Our site at Buffalo camp offered opportunities to wander local, but it was also possible (when the roads were passable) to get out and see more Big Sky country and critters. Here are some images from a couple of those days.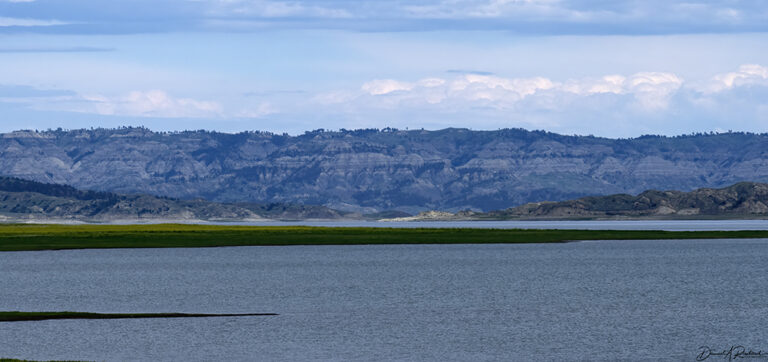 Charles M. Russell NWR
June 24, 2022
We got a tour of the area from my daughter Ellen, and part of that tour included an excursion through the Charles M. Russell National Wildlife Refuge to Fourchette Bay, a camping area and boat launch on the north side of Fort Peck Reservior. The installation of the Fort Peck Dam downstream from here has changed the river considerably from when Lewis and Clark passed through, but there are still scenic vistas to be viewed.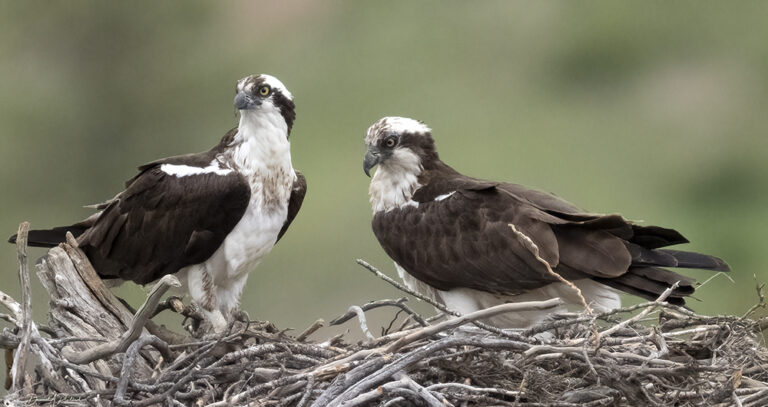 Charles M. Russell NWR
June 24, 2022
On the way to Fourchette Bay we passed an Osprey (Pandion haliaetus) nest. On the way down to the river there was only one adult in attendance, but on the way back we found both of them. They were unimpressed, but I was happy to see an Osprey nest that was just about at eye level when viewed from the high road.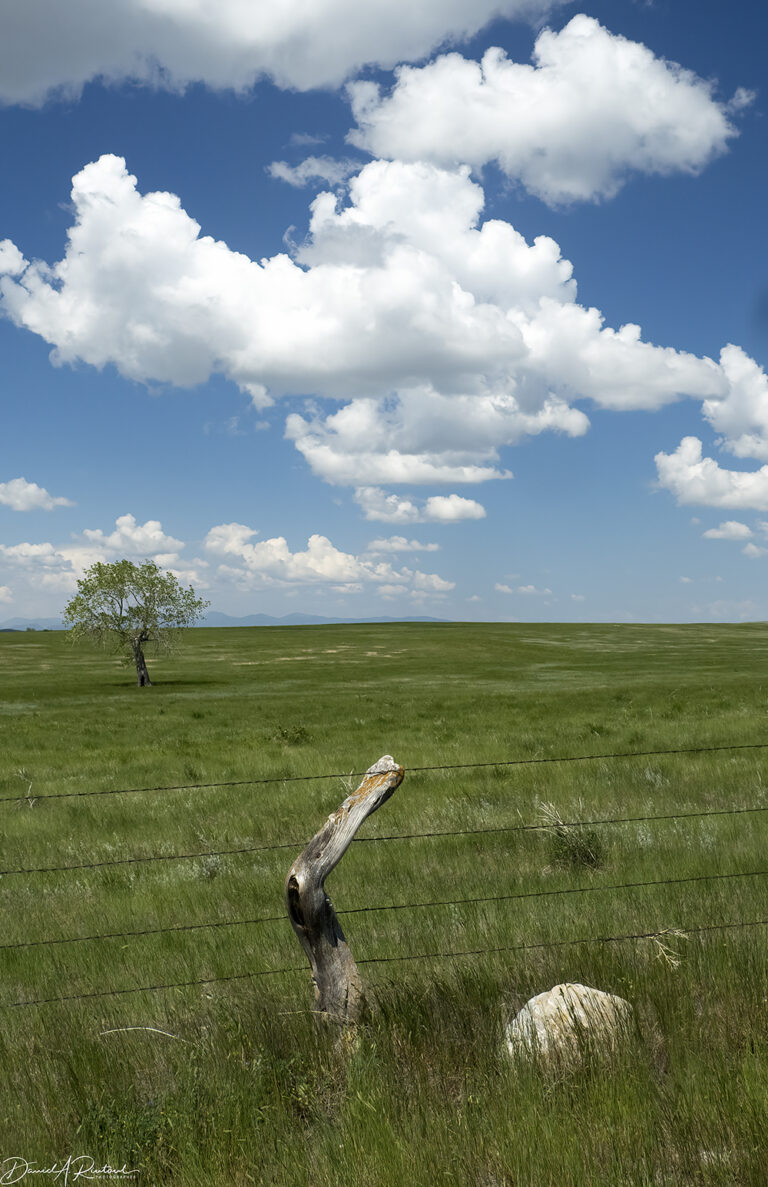 Big Sky Country
June 25, 2022
From our campsite we could see a distant mountain range to the west; these are the Little Rocky Mountains. Certainly the big and biggest mountains were further west, but they did offer mountain vistas and the possibility for seeing different birds and habitat. So we set out in their direction. Here they are from a spot about 6-8 miles west of Buffalo Camp. Fence post, glacial erratic boulder, grass, sky, and distant mountain range. Iconic Montana view.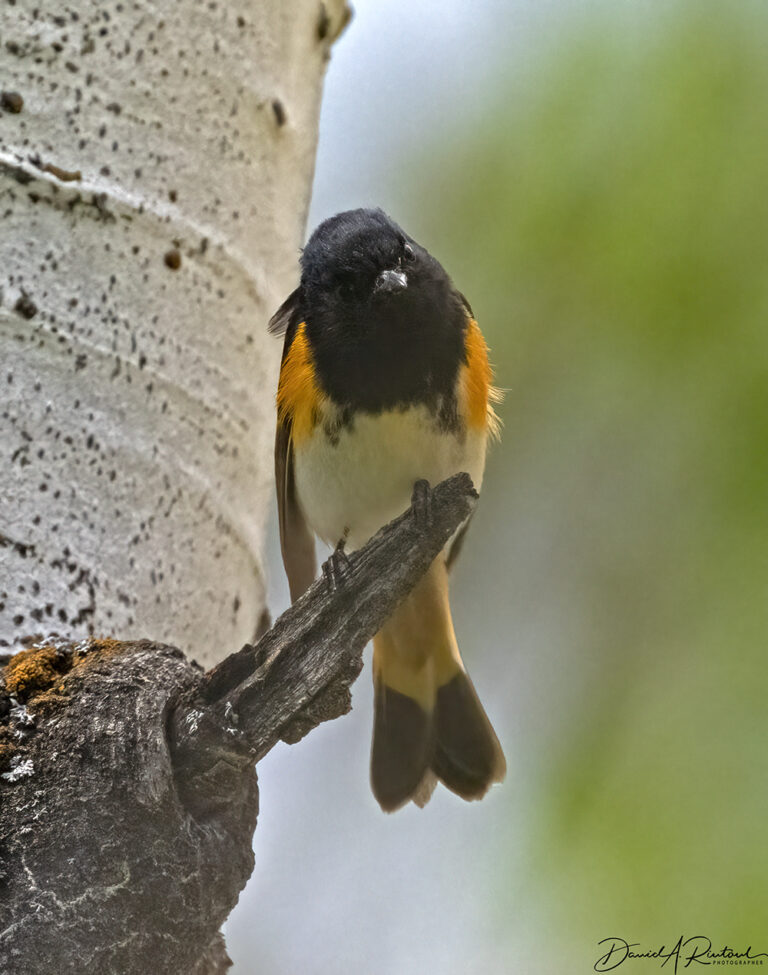 Little Rocky Mountains
June 25, 2022
Up in the mountains themselves, we found a couple of campgrounds (full of people with multiple internal combustion powered vehicles of various sizes), and some mountain trees and birds. We were able to point out this male American Redstart (Setophaga ruticilla), perched on an aspen snag, to one of the campground folks. She ooohed and aaahed appropriately!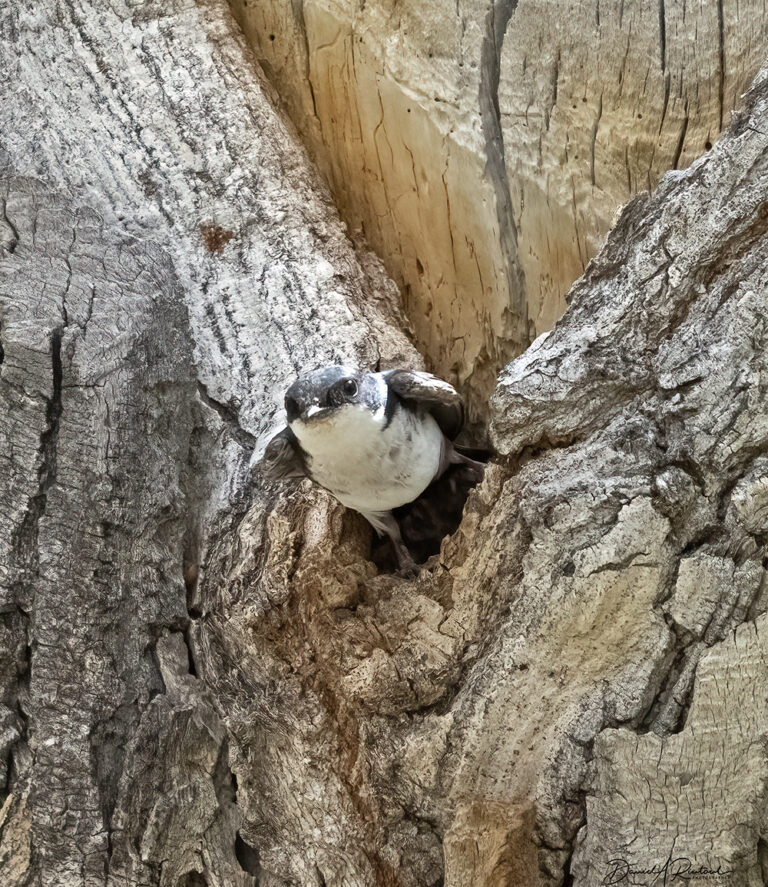 Missouri Breaks
June 25, 2022
A bit lower down, along the Missouri River, was another lovely campground that seemed a bit empty (more on that later). We stopped and had lunch in a cottonwood grove, and watched this female Tree Swallow (Tachycineta bicolor) bustling in and out of this cavity in a big cottonwood, presumably feeding her babies in there.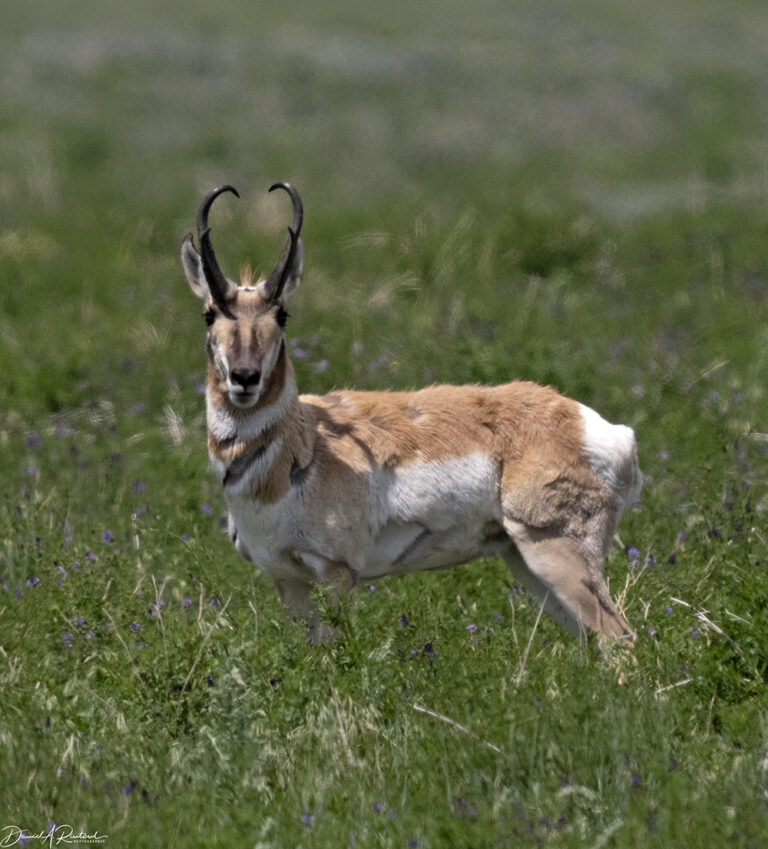 Big Sky Country
June 25, 2022
The trip back to Buffalo Camp was very wildlife intensive. We saw many Pronghorns (Antilocapra americana), but relatively few were willing to pose for a portrait. One of them was this handsome buck.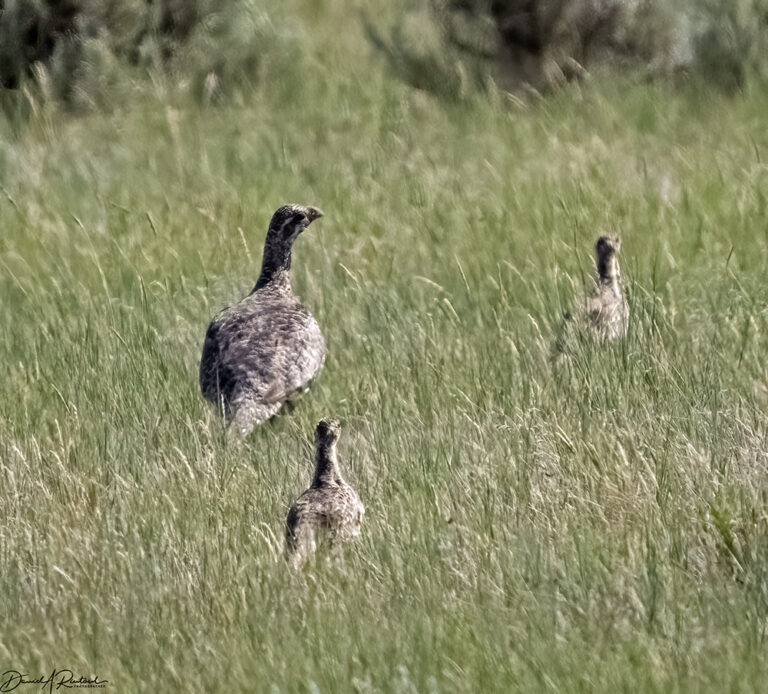 Big Sky Country
June 25, 2022
Another relatively common denizen of these prairies is the Greater Sage-Grouse (Centrocercus urophasianus). The region we were in is barely within their current range, and they are threatened with habitat loss throughout the range. So it was good to see this hen, with several chicks, even if her primary concern was to run away from the camera!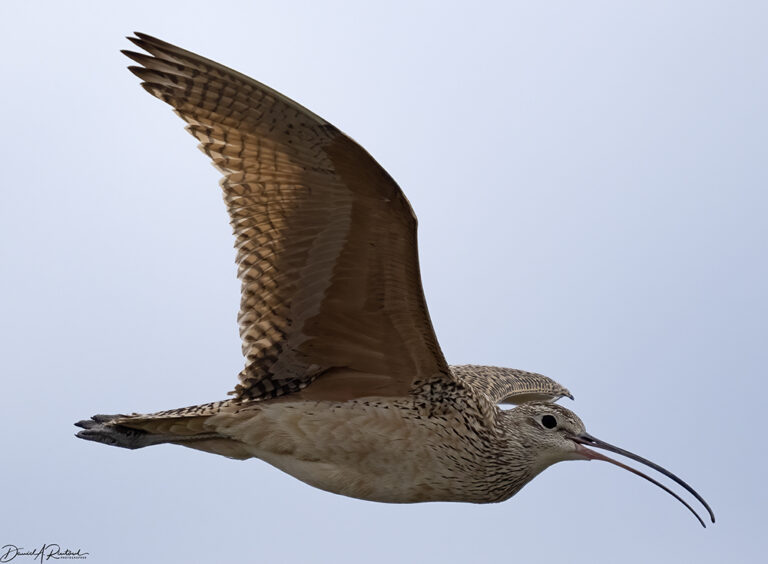 Big Sky Country
June 25, 2022
Shorebirds also use this inland grassy "sea" as a breeding ground, even though it is far from any shores. One of the most obvious and vocal birds on these prairies is the Long-Billed Curlew (Numenius americanus). This one probably had chicks (or perhaps eggs) hidden in the grass nearby, and was extremely insistent that we should just move along. Most of the birds in this population of curlews probably winter on the Gulf Coast (restoring some of their shorebird cred), passing through western KS in late March/early April.  This species is also found on the west coast, and as far south as the Galápagos.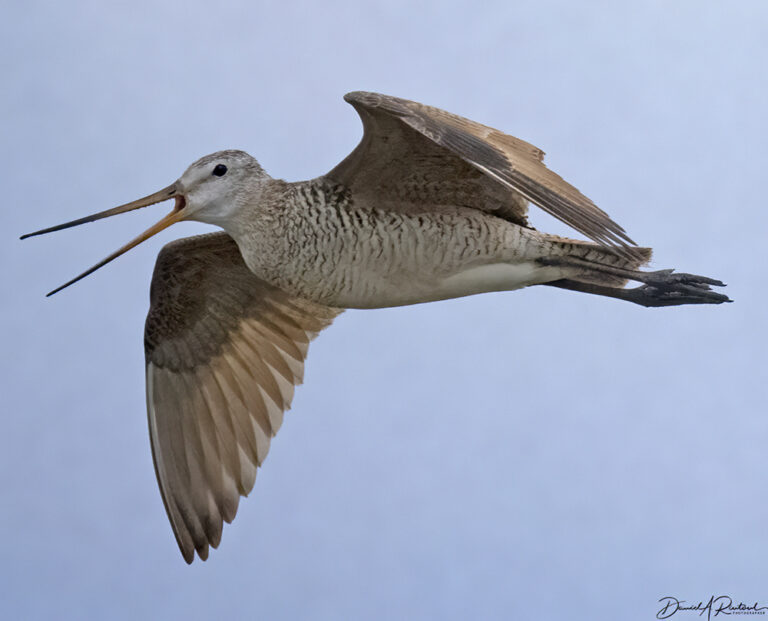 Big Sky Country
June 25, 2022
Another vocal shorebird was also abundant there, but this one has a slightly upturned bill. The Marbled Godwit (Limosa fedoa) also winters on the coasts of North America and moves to Montana (and adjacent states and provinces) for the summer. They pass through Kansas in the spring and fall, but it is always nice to see birds where they live (and you are on vacation).