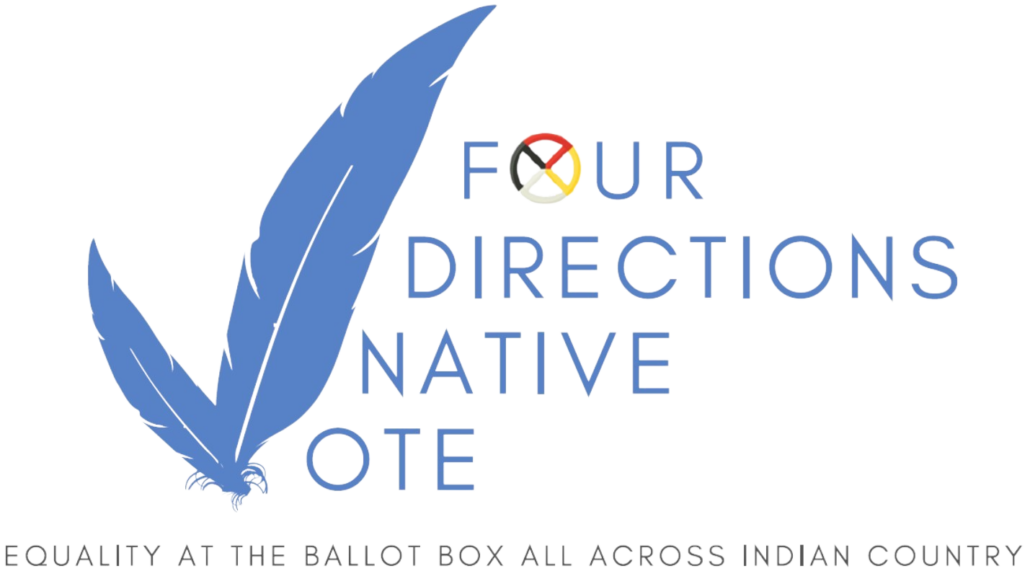 Four Directions has a new logo.  I really like it!
We have $130 left on the Angel Match from yesterday – we will match any amount up to $130 on that one in order to finish it off.   At that point, yesterday's angel will add his $1,000 and we'll be really close to $20,000 in the thermometer.
Then we're back to a 6x match up to $50 per person when you post a comment with your donation amount.
Reminder: we have a new BJ Angel, everyone is eligible to be matched up to $50 per person, even if you have given previously.
Also, in case you missed it yesterday:
UncleEb asked in the comments if there was some good information that would make it easy for him to share a link – about Four Directions fundraising for Nevada – on Facebook or Twitter.  So I put together a page (not a post, so it won't have any comments) that you can easily share.
It includes a blurb from the Four Directions website, a short summary of what of how the Native vote they turned out for AZ in 2020 and in GA for the runoff was greater than the margin of victory.  I also mention the external double-match, which means that all donations are multiplied by 3.  And the thermometer, of course!