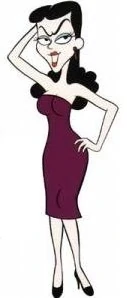 Been a busy day in the reporting about espionage, things that could be espionage, things related to espionage.
But first here is President Zelenskyy's address from earlier today. Video below, English transcript after the jump (emphasis mine):
Good evening, Ukrainians!

Europeans!

Our nuclear scientists, all specialists in the energy industry, manage to protect the Zaporizhzhia nuclear power plant from the worst-case scenario, which is constantly being provoked by Russian forces. Currently, the plant has been connected to the grid. My congratulations. It produces power for Ukraine.

I want to emphasize that the situation remains very risky and dangerous. Any repeat of yesterday's events, that is, any disconnection of the plant from the grid, any actions by Russia that could trigger the shutdown of the reactors, will again put the plant one step away from disaster.

That is why it is so important that the IAEA mission arrives at the plant as soon as possible and helps keep the NPP under continuous control of Ukraine. That is why it is so important that Russian troops withdraw from the plant and neighboring areas and that the threat of shelling of the plant itself or power lines connected to it disappears.

Ukrainian diplomats and our partners continue to fight for the safety of the Zaporizhzhia NPP every day. And today I want to thank all those who are mobilizing the world's response to Russian radiation blackmail. To all our nuclear scientists – you are great, you are cool! To all our engineers – you are strong – whose professionalism is now literally saving both Ukraine and Europe when they overcome the consequences of Russian terror at the plant!

Today, we can draw the first conclusions about the rescue of many countries and peoples from the food crisis, which Russia wanted so badly to exacerbate into real famine. The grain export initiative has been operating for almost a month, and during this time, the first million tonnes of foodstuffs were exported from our three seaports in Chornomorsk, Odesa and Yuzhne since February 24. This is a victory.

This means in practice that Ukrainian grain and the very fact that the Ukrainian supply route to the world food market has worked, make it possible to prevent chaos on the market, reduce the severity of the food crisis and prevent a catastrophic shortage. Ukraine was, is and will be among the guarantors of global food security.

By the way, 44 vessels with Ukrainian foodstuffs have already been sent to 15 countries of the world, we have 70 more applications for the arrival of vessels at ports for loading. The goal is to reach the volume of 3 million tonnes of export by sea every month. And this is extremely important for Africa, Asia and Europe.

It is also important that our society realizes that this export not only supports the international subject status of Ukraine, but also provides jobs for our citizens – it is hundreds of thousands of jobs, it provides income for Ukrainian companies, for our budget and, what is very important, it provides funds for planting next year.

I still remember the joy of port workers in Odesa, when they not only learned, but actually saw that the port had resumed operations. This is a really important result for Ukraine, for the Black Sea region and for the whole world.

And I am grateful to everyone who joined this work, this initiative. I emphasize that it is the full responsibility of the partners to prevent any Russian provocations and disruption of exports.

We continue mobilizing media support for Ukraine. Now it is time that we need to look for even more non-standard channels for spreading the truth about Russia's war against you and us, about our independence, about the needs of our state. We constantly find new information friends – real friends – partners in the defense of freedom and in countering Russian disinformation.

Yes, today I spoke with Jimmy Fallon – a very famous American talk show host, actor – about options for how to draw attention to Ukraine, how to convey the truth to the United States, to the people. How can we still help Ukraine? It was his main question. The question is how to win in this information war against the lies of the Russian Federation.

The situation on the front line remains unchanged these days. Our soldiers are doing everything possible to reduce the firepower and logistical potential of the occupiers. I think you all see the relevant news – about the destruction of the bases of the occupiers, their warehouses, those river crossings that they use.

And the more successful we will be in this – our intelligence, our army, the Security Service of Ukraine – the sooner we will be able to change the situation at the front in our favor. The Armed Forces of Ukraine, all our people, prove to the Russian occupiers every day that they do not have and will not have a chance to stay safe on Ukrainian land. The day will come when the occupiers will admit it. Or there simply won't be any left.

Eternal glory to all of you, defenders of our state!

Eternal glory to our strong, indomitable, wise, beautiful people!

Glory to Ukraine!
Here is former NAVDEVGRU Squadron Leader Chuck Pfarrer's most recent analysis, including an updated map, of the situation at the Zaporizhzhia Nuclear Power Plant:
NUCLEAR ROULETTE: A fire ignited by RU shelling cut power lines leading to the plant. The Russian occupiers were forced to put the facility on backup power and were had to scram reactors 5 and 6. Today, President Zelensky says that a nuclear disaster was narrowly averted. pic.twitter.com/272oo84G6T

— Chuck Pfarrer (@ChuckPfarrer) August 26, 2022
Here is today's operational update from Ukraine's MOD:
The operational update regarding the russian invasion on 06.00, on August 26, 2022

Glory to Ukraine! The one hundred eighty-fourth (184) day of the heroic resistance of the Ukrainian people to a russian military invasion continues.

The situation has not undergone significant changes in the Volyn, Polissya, and Siversky directions. The enemy shelled civilian infrastructure near the villages of Shalyhine, Shevchenkove, and Katerynivka of the Sumy Oblast from barrel artillery.

In the Kharkiv direction, the enemy shelled objects in the areas of Kharkiv, Sosnivka, Dementiivka, Slatyne, Borshchova, Peremoha, Ruski Tyshky, Rubizhne, Lebyazhe, Mospanove, Husarivka settlements with barrel and jet artillery. He continued to actively use UAVs to conduct aerial reconnaissance and adjust artillery fire.

In the Slovyansk direction, the enemy conducted combat operations with the aim of holding previously occupied lines and preventing the advance of units of the Defense Forces. It continued to carry out fire damage from tanks, barrel artillery and MLRS near Nortsivka, Dmytrivka, Dolyna, Mazanivka and Bohorodychne.

In the Donetsk direction, the enemy does not stop trying to conduct assault and offensive actions. Continues to focus efforts on the Bakhmut and Avdiivka areas.
In the Kramatorsk direction, it shelled the positions of our troops and civilian infrastructure from artillery systems near Ivano-Daryivka, Serebryanka, Tetyanivka, Hryhorivka, Zvanivka, and Rozdolivka.

In the direction of Bakhmut, the districts of Bakhmut, Bakhmutsky, Vesela Dolyna, Mayorsk, Zaytseve, Soledar, Bilohorivka and Yakovlivka were damaged by fire. Near Soledar, Bakhmut and Kodema, the enemy waged an offensive battle, without success.
In the Avdiyiv direction, shelling from tanks, barrel and rocket artillery was recorded near Nevelske, Vodyane, Netaylove, Krasnohorivka, Novobakhmutivka, New York, Zalizne and Opytnye.

In the direction of Novopavlivka, enemy units continued to fire at the territories near Pavlivka, Novomykhailivka, Prechystivka, Vuhledar, Volodymyrivka, and Velyka Novosilka from tanks and artillery of various types.

In the Zaporizhzhia direction, the enemy shelled the areas of the settlements of Velikomykhailivka, Hulyaipilske, Malynivka, Bilohirya, Dorozhnianka, Charivne, Orihiv, Mala Tokmachka, Shevchenko, Vremivka, Shcherbaky, Novosilka, Poltavka, and Novopil.
In the South Buh direction, the enemy is concentrating its main efforts on preventing the advance of our troops. Takes measures to replenish losses.

It carried out shelling of civilian and military infrastructure in Mykolaiv, Oleksandrivka districts and twenty other settlements.

In the waters of the Black and Azov seas, russian occupiers' naval group focuses its main efforts on conducting reconnaissance and blocking civilian shipping in the northwestern part of the Black Sea.

Ukrainian soldiers are firmly holding the defense, inflicting losses on the enemy and are ready for any changes in the operational situation.

We believe in the Armed Forces of Ukraine! Together we will win!

Glory to Ukraine!
Here are Chuck Pfarrer's most recent updated assessment and map regarding the operational situation in Kherson:
KHERSON/1130 UTC 26 AUG/ UKR precision strike munitions have again targeted the M-14 HWY bridge in Kherson; fires and explosions are reported on the span. Another artillery strike was carried out against RU ammunition depot near Nova Kakhovka. Secondary explosions are reported. pic.twitter.com/BRvnhCO49c

— Chuck Pfarrer (@ChuckPfarrer) August 26, 2022
KHERSON / 1650 UTC 26 AUG / Continued UKR precision strikes have targeted RU logistics and ammo depots as well as the M-14 HWY bridge in Kherson. Combat effectiveness of RU forces on the N bank of the Dnieper are being degraded. pic.twitter.com/ROMg9YqRlF

— Chuck Pfarrer (@ChuckPfarrer) August 26, 2022
Chaplyne:
Ukraine. Video shows the train that Russia targeted yesterday in Chaplyne, Dnipropetrivska Obl, killing at least 25 Ukrainian civilians, including two children (6 and 11 years ild). They burned alive. pic.twitter.com/1RR3yUtqTc

— A n n a 🌻 (@tweet4anna) August 25, 2022
I guess wearing this into combat is better than wearing nothing at all, but not by much!
#Ukrainian soldiers showed armored vests of the #Russian army that can easily be shot through with a machine gun. pic.twitter.com/VincJZJXib

— NEXTA (@nexta_tv) August 26, 2022
What time is it? HIMARS O'Clock!
20+ Ukrainian HIMARS & M270 & MARS.
All remain in service.

***************************
50+ russian depots with weapons and ammunition.
Exited the game. pic.twitter.com/2eCANniGyv

— Defense of Ukraine (@DefenceU) August 26, 2022
Who's the best HIMARS? You are!!!!
It was a busy day of a busy week, so I'm going to save the deep dives that The Economist has taken this week into both the Russian economy under sanctions and the Ukrainian economy during wartime. But I do want to just take a minute and highlight the two big espionage stories today. Or one espionage story and one suspicious grifter story that might be espionage adjacent.
The first comes to us from the good folks at Bellingcat. They are continuing to do the righteous work of exposing Russia's GRU and, especially, its Unit 21995.
Three minutes before midnight on 14 September 2018, the cell phone of Andrey Averyanov began to ring. Despite the late hour, phone records show Maj. General Averyanov, the commander of the GRU's clandestine operations unit 29155, was still in his office at Russia's military intelligence service headquarters at Khoroshevskoe Shosse 76 in Moscow.

Earlier that day, Bellingcat and its Russian investigative partner, The Insider, had published an investigation into the cover identities of "Ruslan Boshirov" and "Alexander Petrov", two undercover GRU spies implicated in the Novichok poisoning of Sergey and Yulia Skripal in Salisbury, England. The investigation had blown the lid on a glaring hole in the GRU's tradecraft: for nearly a decade, Russia's military intelligence agency had furnished their spies with consecutively numbered passports, allowing investigative journalists who had acquired data commonly leaked onto Russia's black market to uncover other spies by simply tracing such batches of numbers.

In the hours after Bellingcat's publication that day, Averyanov had received several phone calls from his top boss – the GRU's chief Igor Kostyukov. Similarly, Averyanov himself had reached out to many of his subordinates who had been travelling on such passports – including the two spies involved with the failed Montenegro coup in 2016.

The midnight caller was the head of GRU's Department 5, or the so-called Illegals program – a little-known department that planted military spies around the world under false identities. The two GRU officers talked for just over two minutes.

The next day, 15 September 2018, a woman with a long, Latin-sounding name bought a one-way ticket from Naples, Italy, to Moscow. For around a decade, this individual had travelled the world as a cosmopolitan, Peru-born socialite with her own jewellery line. Later that evening, she landed in Moscow and is not known to have left Russia since. She flew on a passport from one of the number ranges Bellingcat had outed the previous day – in fact, hers only differed by one digit from the passports on which Boshirov and Petrov's GRU boss had flown to Britain just six months earlier.

The name on her passport was Maria Adela Kuhfeldt Rivera, and as Bellingcat and its investigative partners have discovered, she was a GRU illegal whom friends from NATO offices in Naples had for years believed was a successful jewellery designer with a colourful backstory and chaotic personal life.

The earliest international travel records for "Maria Adela" found by Bellingcat are from 10 October 2011, when she took the first of many two-and-a-half-day train rides from Moscow to Paris via Belarus. The passport she travelled on during this trip and over the next few years was issued in August 2011 and had the number 643258050 – only a few numbers away from that of "Sergey Fedotov", one of the senior officers GRU's black-ops unit 29155.

The Merry Widow of Naples

Following her marriage, in early 2013 "Maria Adela" registered her own company in Italy – Serein SRL, its corporate goal listed as production and trade of jewellery and luxury items. As seen from a residence permit issued by the Naples police and obtained by La Repubblica, no later than October 2015 she had moved to the elegant Posillipo district of the coastal city with a view on the Gulf of Naples.
Much, much, much more at the link including a large amount of photographs and other visual evidence!
Our second deep dive comes to us courtesy of The Pittsburgh Post Gazette and as of now seems to be the story of a young, native Russian speaking attractive grifter. But, given the context, this will be one to watch to see if it tips over from grift to infiltration for influence and/or espionage:
PALM BEACH, Fla. — For a time, Anna de Rothschild boasted of her family roots to the European banking dynasty, donning designer clothes, a Rolex watch, and driving a $170,000 black Mercedes-Benz SUV.

She talked about developing a sprawling luxury housing project on Emerald Bay in the Bahamas, a high-rise hotel in Monaco, and a Formula One race track in Miami, say people who knew her.

A pivotal moment for the woman who was fluent in several languages took place last year when she was invited to Mar-a-Lago, where she mingled with former President Donald Trump's supporters and showed up the next day for a golf outing with Mr. Trump and Sen. Lindsey Graham among other political luminaries.

But the 33-year-old woman was not a member of the famous banking family, and is now a subject of a widening FBI investigation that has delved into her past financial activities and the events that led her to the former president's home.

"It was the near-perfect ruse and she played the part," said John LeFevre, a former investment banker who met her with other guests around a club pool.

In addition to the FBI, law enforcement agents in Canada have confirmed that she has been the subject of a major crimes unit investigation in Quebec since February.

A year before the FBI's spectacular raid of the former president's seaside home, the woman whose real name is Inna Yashchyshyn, a Russian-speaking immigrant from Ukraine, made several trips into the estate posing as a member of the famous family while making inroads with some of the former president's key supporters.

The ability of Ms. Yashchyshyn — the daughter of an Illinois truck driver — to bypass the security at Mr. Trump's club demonstrates the ease with which someone with a fake identity and shadowy background can get into a facility that's one of America's power centers and the epicenter of Republican Party politics.

Those issues have become even more critical after FBI agents seized boxes of classified and top-secret materials two weeks ago from Mar-a-Lago after executing a search warrant on Mr. Trump's home.

Her entry — multiple trips in and out of the club grounds — lays bare the vulnerabilities of a facility that serves as both the former president's residence and a private club, and highlights the gaps in security that can take place.

"That's his residence," said Ed Martin, a former U.S. Treasury special agent who spent more than two decades in criminal intelligence. "She shouldn't have been in there."

The Pittsburgh Post-Gazette and the Organized Crime and Corruption Reporting Project learned that numerous records have been turned over to the FBI as part of the inquiry, including copies of two fake passports from the U.S. and Canada — bearing her photo and the name Anna de Rothschild — and a Florida driver's license with the same name that shows the address of an opulent $13 million mansion in Miami Beach where she has never lived.

Ms. Yashchyshyn said in sworn statements in a legal dispute that she has never used another name and has not broken any laws. In an interview with the Post-Gazette, she said she didn't know Anna de Rothschild.

"I think there is some misunderstanding," she said.

She said that she was meeting with FBI agents on Aug. 19 and that passports or driver's licenses generated with the Rothschild name and her photo were fabricated by her former business partner to harm her. "That's all fake, and nothing happened," she said.

Mr. LeFevre and three other guests interviewed for this story said Ms. Yashchyshyn repeatedly told people after entering the palatial Mar-a-Lago grounds that she was a Rothschild "and everyone was eating it up," he said.

The Secret Service said it could not comment on whether the agency is investigating Ms. Yashchyshyn's visits to the former president's home in May 2021, or any other subsequent trips.

"To maintain the operational integrity of our work, we are unable to comment specifically concerning the means, methods or resources used to conduct our protective operations," said Steven Kopek, a special agent and spokesman, in a statement.

The Secret Service more than likely didn't run background checks to determine Ms. Yashchyshyn's identity when she visited the former president's home, partly because the level of protection drops significantly when a president leaves office, said four former agents interviewed for this story.

In most cases, "they are going to do a level of screening — a hand check" for weapons, said Jonathan Wackrow, a former agent who served on President Barack Obama's detail. "He still has a full detail."

But experts say her ability to mingle with members of Mr. Trump's entourage raises concerns about ongoing security at the private club that continues to host some of the most powerful elected leaders in the country and serves as a storage site for some of the country's closely guarded secrets.

"The question is was it a fraud or an intelligence threat," said Charles Marino, a former Secret Service supervisor. "The fact that we are asking this question is a problem."
Much, much, much more at the link!
Your daily Patron!
Meanwhile, Patron the dog has become the director of communications for UAnimals.

The animal welfare organization believes that Patron is not only a volunteer, but a full-fledged member of the team who deserves a managerial position. pic.twitter.com/CgzM4jtpK4

— ТРУХА⚡️English (@TpyxaNews) August 23, 2022
Ooooh! Patron's got his own song!
And here's a new video from Patron's official TikTok:
https://www.tiktok.com/@patron__dsns/video/7136117980462730502?is_from_webapp=1&sender_device=pc&web_id=7133387321312052779
Look at that tongue!
The caption translates as:
Everyone has a friendly Friday! 👅🥰 #dogpatron #patrondsns #slavaukraini
Open thread!