On the Road is a weekday feature spotlighting reader photo submissions.
From the exotic to the familiar, whether you're traveling or in your own backyard, we would love to see the world through your eyes.
It's Albatrossity Monday!  No surprise there.  On Tuesday Elizabird takes us on a trip in their teardrop trailer.  You may recall that Elizabird is related to Albatrossity, but "only by marriage", as someone I know used to like to say when asked if she was related to her well-known husband.  Uncle Eb shares his anniversary trip from last year, scheduled specifically for 8/31 because that is their anniversary.  Is this a full-service blog, or what??
Then THK takes us hiking in the mountains, and JanieM takes us back to Mendocino!
Albatrossity
During our time at Buffalo Camp, we got familiar with the bird diversity, as well as the mammals of the region. So here are some more birds, mixed in with images of the mammals of the region. Just as with the birds, there are some that are thought of as more western critters, as well as a few that would be familiar to East-Coasters.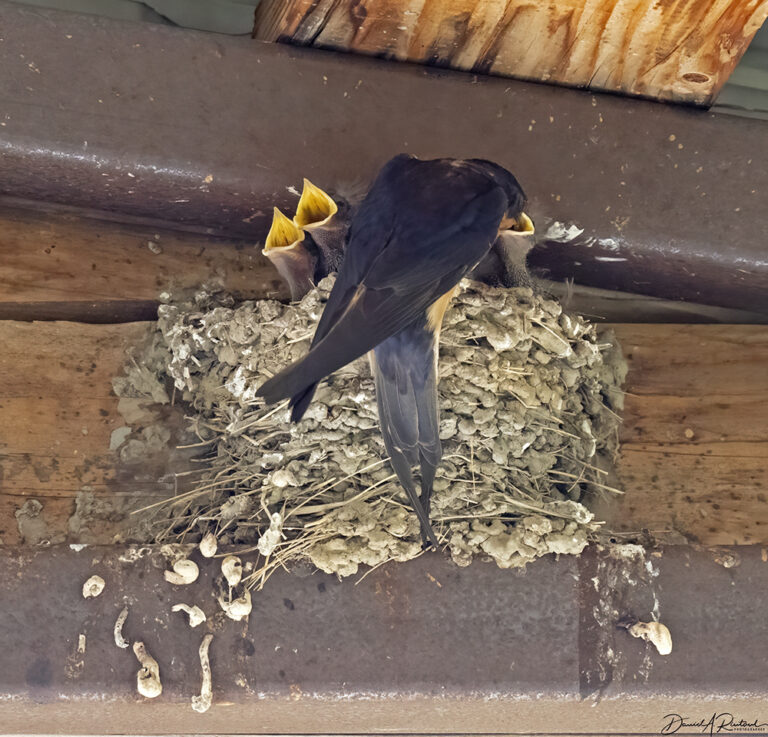 Buffalo Camp MT
June 25, 2022
The campground had a couple of shelters (which came in handy when a storm rolled through) that also functioned as substrates for many Barn Swallow (Hirundo rustica) nests. They mostly ignored us if we were in the shelters; they had work to do, raising that next generation!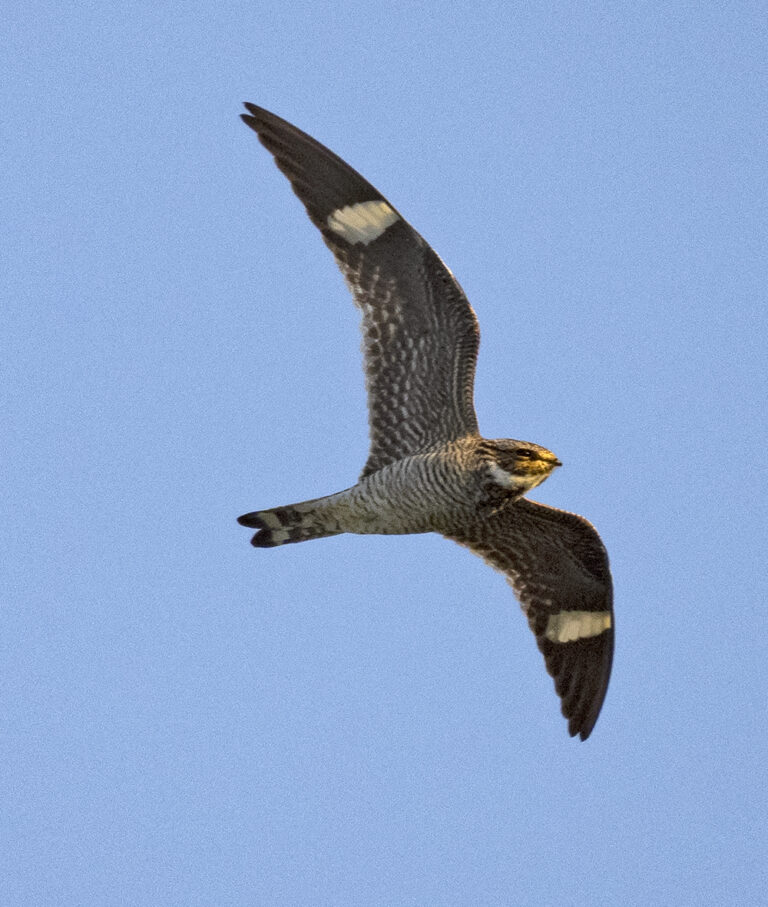 Buffalo Camp MT
June 25, 2022
Another aerial insectivore, but one that is sadly declining over much of its eastern range, this male Common Nighthawk (Chordeiles minor) is a representative of the grayer/paler Northern Great Plains sennetti subspecies. They seemed to be doing well in this corner of their range; their nasal peents and booming dives accompanied our dinners every evening.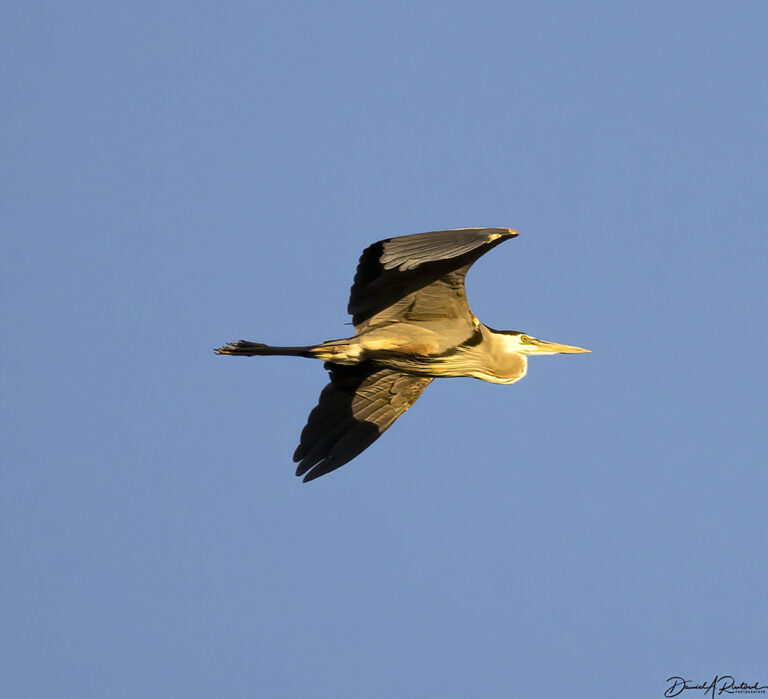 Buffalo Camp MT
June 25, 2022
Another bird familiar to birders across the country is the Great Blue Heron (Ardea herodias). Because of the proximity to the Missouri River, we saw several of these, but I suspect that they are not abundant in this dry grassland environment. So I took its picture!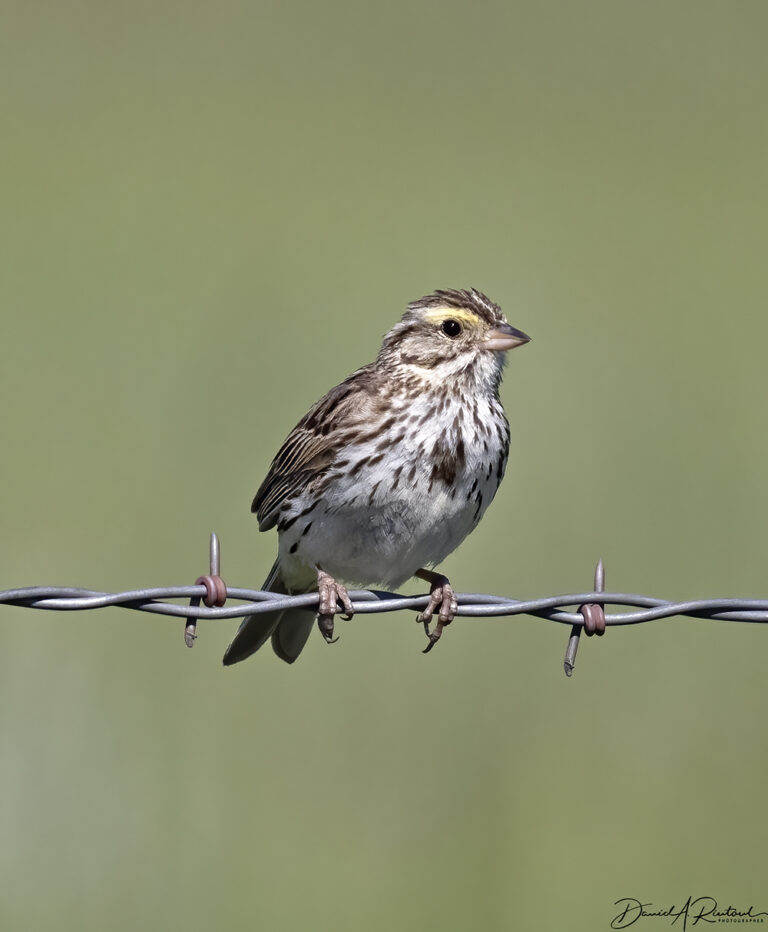 Near Malta MT
June 26, 2022
Savannah Sparrows (Passerculus sandwichensis) are also familiar to birders across the continent, but in much of the country (including my patch of Flyover Country) they are spring and fall migrants. They are common breeding birds in the Northern Great Plains. This one is showing a bit of wear, from chasing insects through the tough short grasses of the region.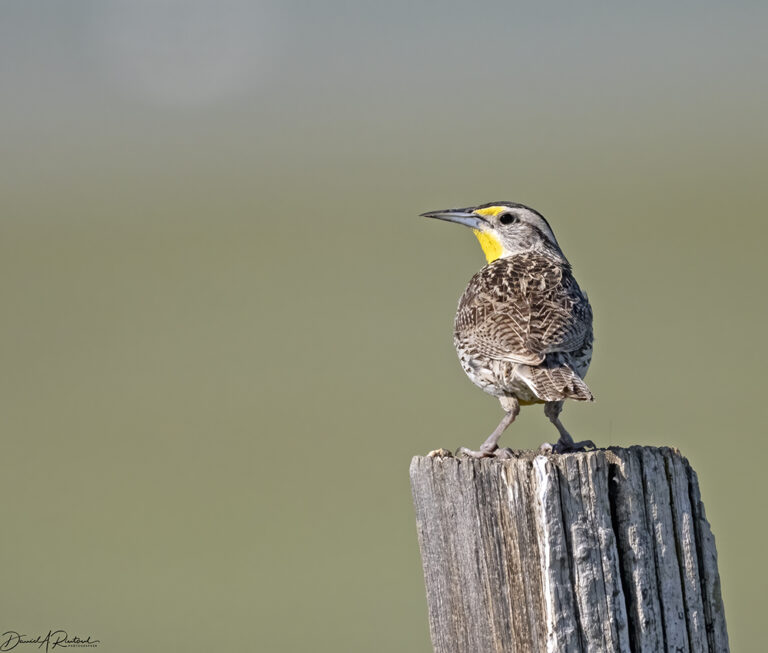 Buffalo Camp MT
June 26, 2022
The Western Meadowlark (Sturnella neglecta) is the state bird of Wyoming, as well as 5 (!) other states including my own. It is an appropriate choice; this bird was abundant, vocal, and visible just about everywhere we went. And since it was just as abundant in the shortgrass plains where I grew up in western KS, it has one of my very favorite bird songs.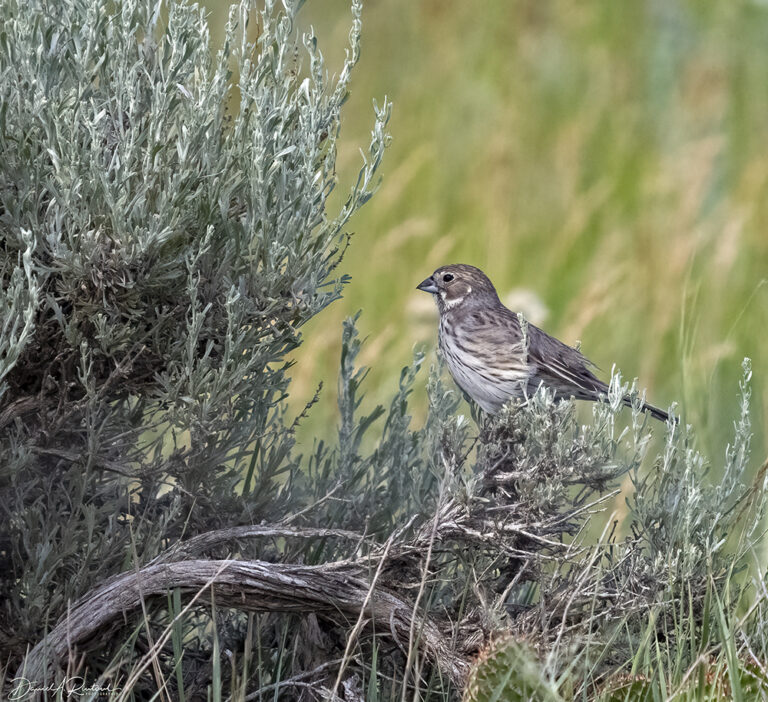 Buffalo Camp MT
June 25, 2022
Unlike the meadowlark, this bird, the Lark Bunting (Calamospiza melanocorys)  is the state bird of only one state, that being Colorado. Nevertheless, it was quite abundant in eastern Montana. This female may have had a nest nearby; she hung out in that spot for quite a while until we left.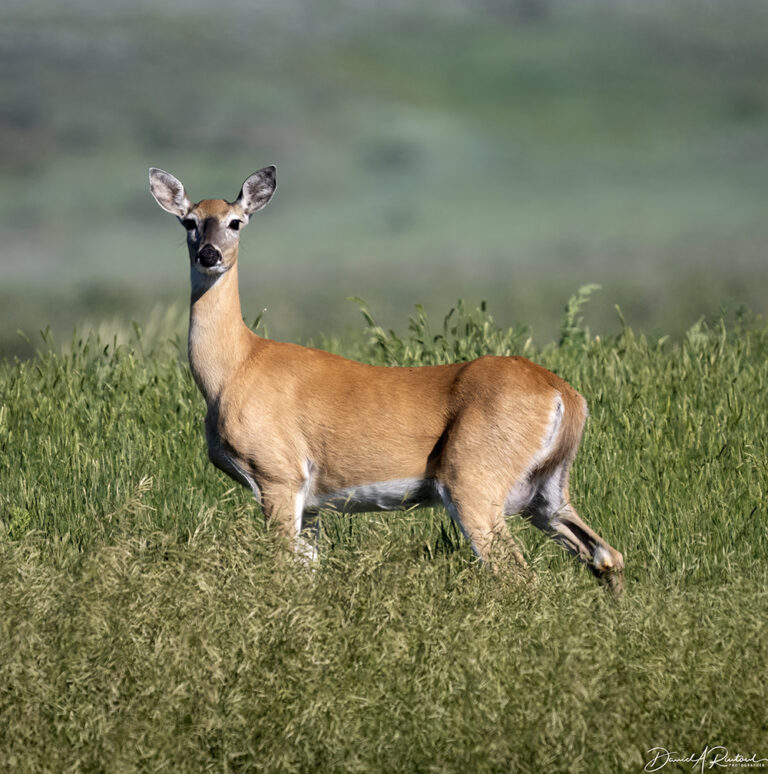 Near Malta MT
June 25, 2022
If you live in the eastern US, you are probably quite familiar (especially if you have a lawn or garden) with this critter, the White-tailed Deer (Odocoileus virginianus), aka Virginia Deer. They are not just residents of the eastern US, however, and we saw a couple in Montana, ambling through the sagebrush, which is a change the the normal tulip diet they enjoy in our Kansas yard.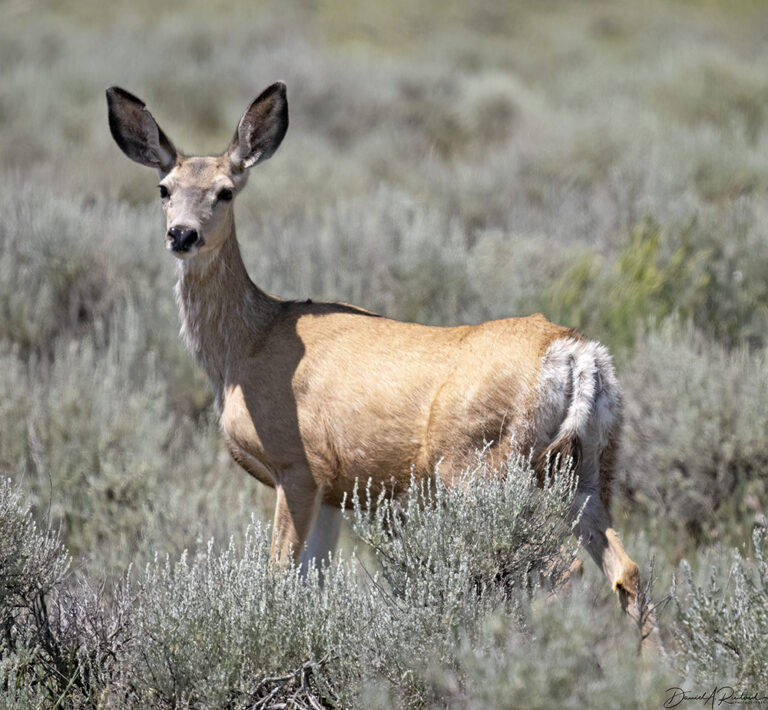 Near Malta MT
June 26, 2022
The "other" deer of these regions, and much of the American West, is the Mule Deer (Odocoileus hemionus), was much more common this eastern Montana. The size of the ears should give you clue both about the origin of its name and how to distinguish it from a White-tailed Deer.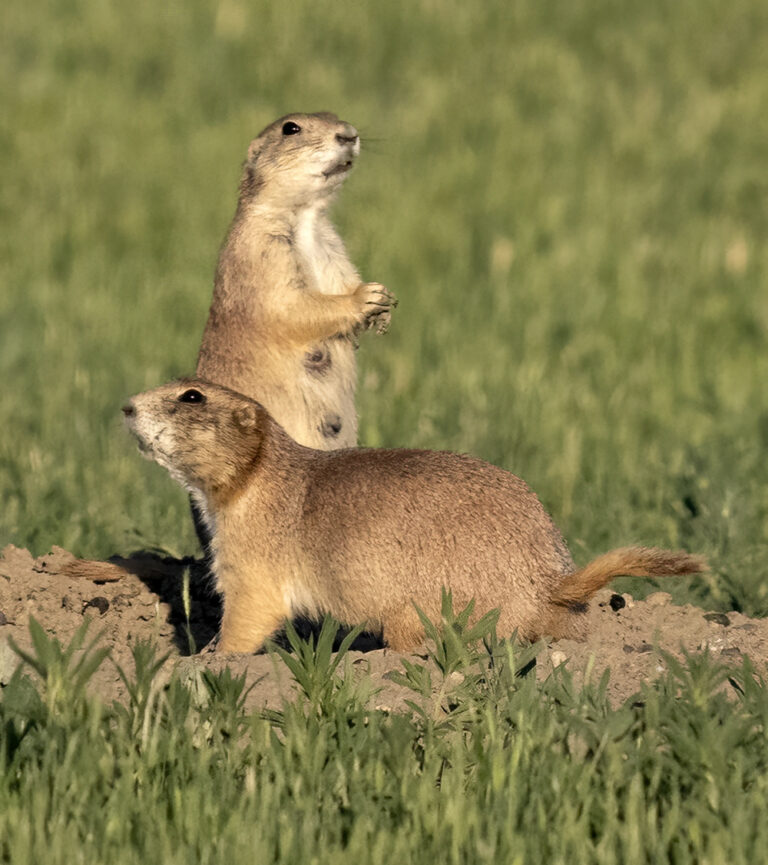 Charles M Russell Wildlife Refuge
June 25, 2022
Our final mammal for the day, the Black-tailed Prairie Dog (Cynomys ludovicianus), is still a common resident of this region, even though it faces a lot of pressure in much of its historic range. This is a keystone species for the shortgrass prairie, and it was wonderful to see them doing well up here.