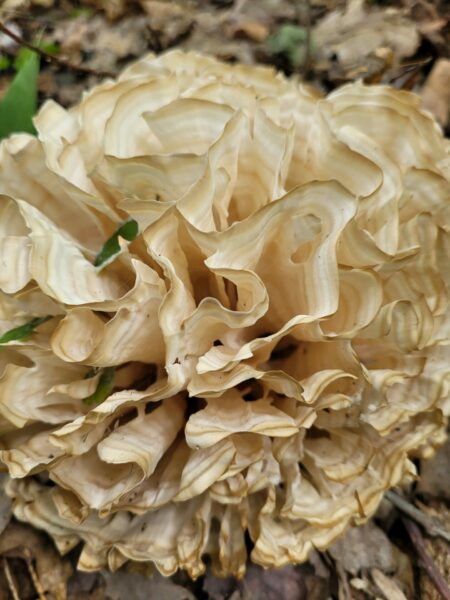 Query, from commentor Scuffletuffle:
Looking to id this lovely fungus my buddy found on the bike trail in Amherst MA.

Any ideas from the BJ hive mind?
***********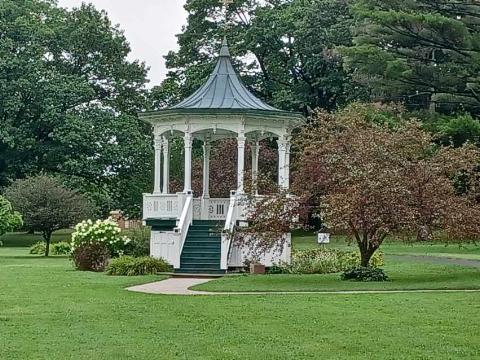 And a round of restfulness from Delphinium:
There is a pretty little park in my neighborhood that always has a lovely array of flowers in the summer and fall. Whenever my own gardens are looking less than stellar, it is nice to be able to walk around here and enjoy the scenery.
In addition to various flower beds, the park also has a pond that becomes a temporary stop for ducks and other waterfowl (there was even a great blue heron that visited here last year).

During the summer months, the park hosts various concerts and an art show. Overall a very nice spot to hang out.
***********
What's going on in your garden(s), this week?