On the Road is a weekday feature spotlighting reader photo submissions.
From the exotic to the familiar, whether you're traveling or in your own backyard, we would love to see the world through your eyes.
I cannot believe it's September already!  I would ask how that happened, but someone would surely bring up that the tides come in, the tides go out… how does that happen?

We start the week off with Albatrossity, and then we have the first 4 of 8 posts from lashonharangue who takes us to the Galapagos!
Albatrossity
Our final day at Buffalo Camp, and some shots from another intersting campsite where we stayed on the way back home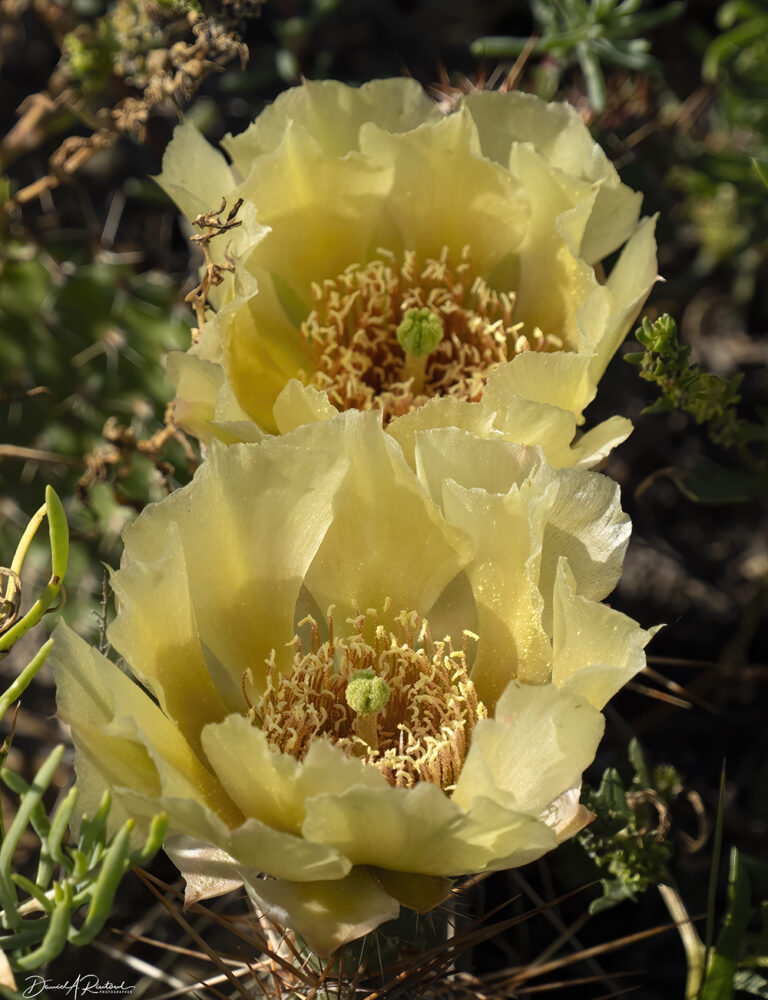 Buffalo Camp MT
June 26, 2022
The shortgrass prairies in Montana had only a few wildflowers when we were there in June One of those, however, was abundant, and you have to love the name (especially if you are fond of alliteration). This is the Plains Pricklypear (Opuntia polyacantha), and its pale lemony flowers lit up the landscape in some spots.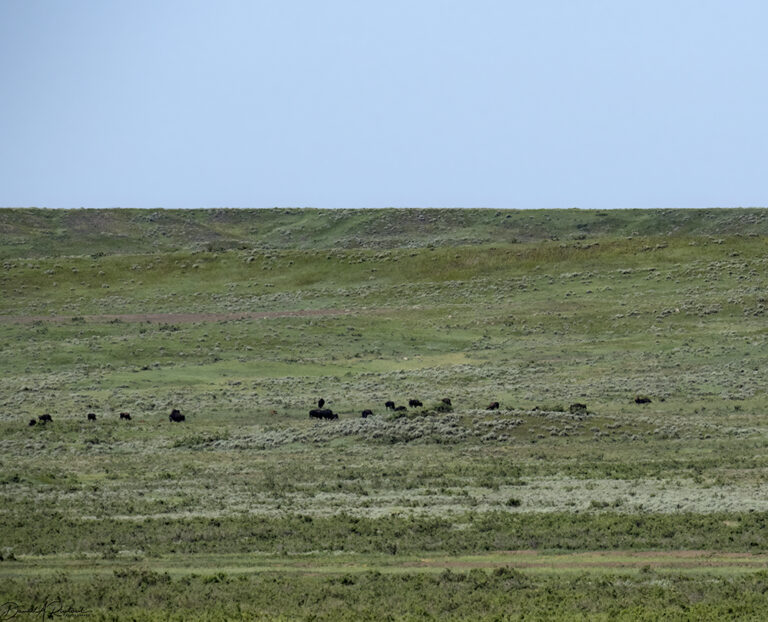 Buffalo Camp MT
June 27, 2022
As we were enjoying breakfast under the Big Sky on our last day, I spotted some dark objects on the hill across the creek. It was the Sun Prairie bison herd, slowly grazing down the slope. Apparently these guys sometimes wander right into the campground. That would have been exciting, but I'm glad to save it for another day.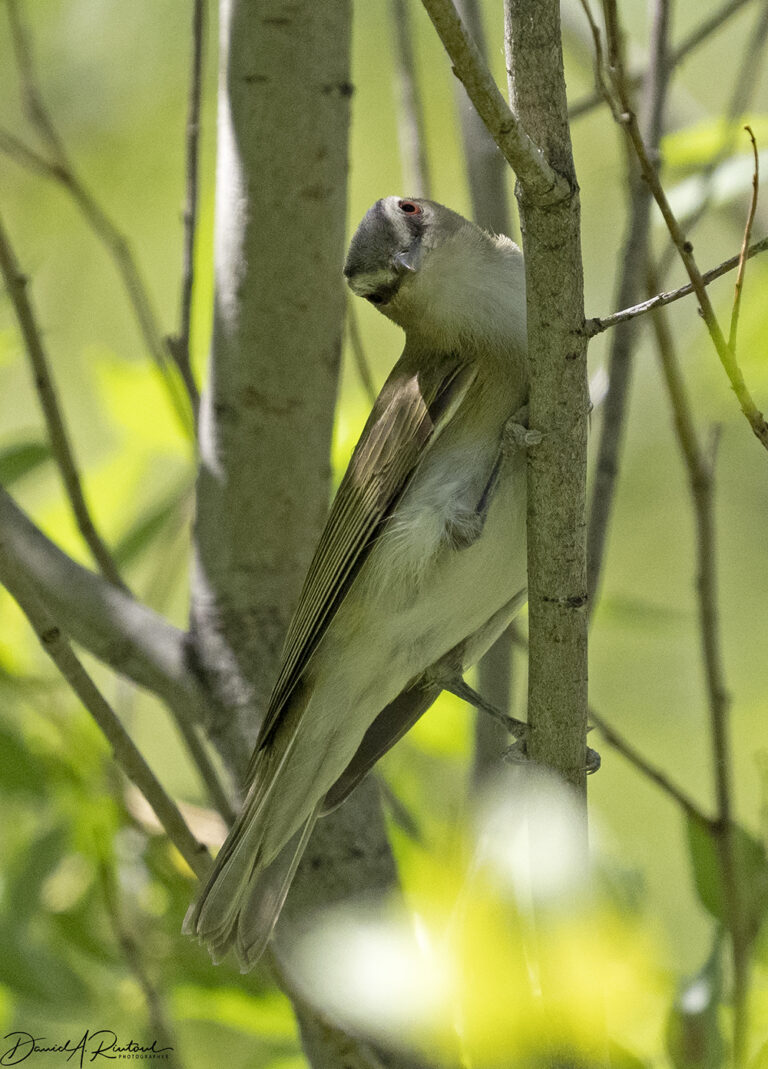 James Kipp Campground
June 27, 2022
Our next stop was at a campground along the Missouri River, which is part of the Upper Missouri Breaks National Monument. The James Kipp Campground is scenic and beautiful, with lots of big old cottonwood trees. So we wondered why it was not full; we saw only a couple of other campsites that seemed occupied when we made the initial tour. It turns out that there was no potable water; the water system was in fact shut down entirely. But we had enough water for the evening and next morning, so we pulled in and set up shop. In the late afternoon the birds started to move about and sing, and I shot way too many pictures of some of them. Here is one that I was not expecting to find this far west, but again, we were still east of the Rockies! A Red-eyed Vireo (Vireo olivaceus), which is a very common denizen of woodlands and woodlots across the eastern two-thirds of the North American continent.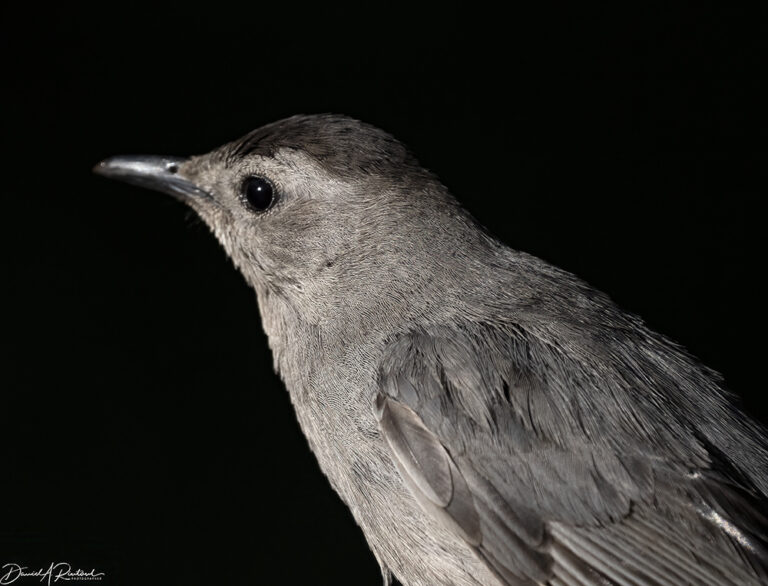 James Kipp Campground
June 27, 2022
Another bird that is common in eastern US backyards, this Gray Catbird (Dumetella carolinensis), seemed very familiar with campers. It showed up at our picnic table quite soon after we started prepping for dinner. It aggressively chased off some robins and grackles who also showed up at dinnertime; I think these guys missed the days when the campground was full!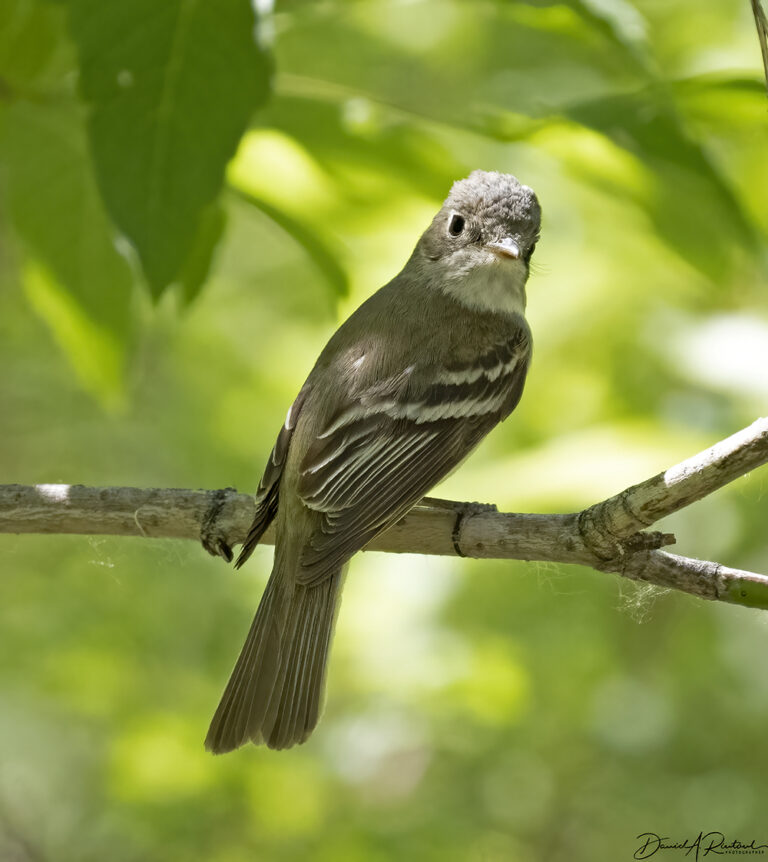 James Kipp Campground
June 27, 2022
This Least Flycatcher (Empidonax minimus) busied itself with chasing midges and mosquitoes, sallying out from its shady perch and occasionally peering back to see what that guy with the camera was up to.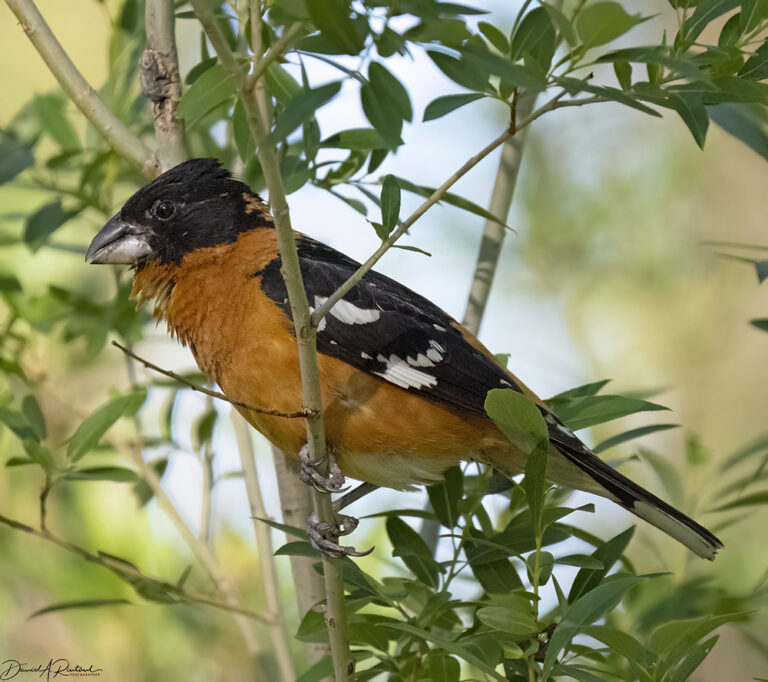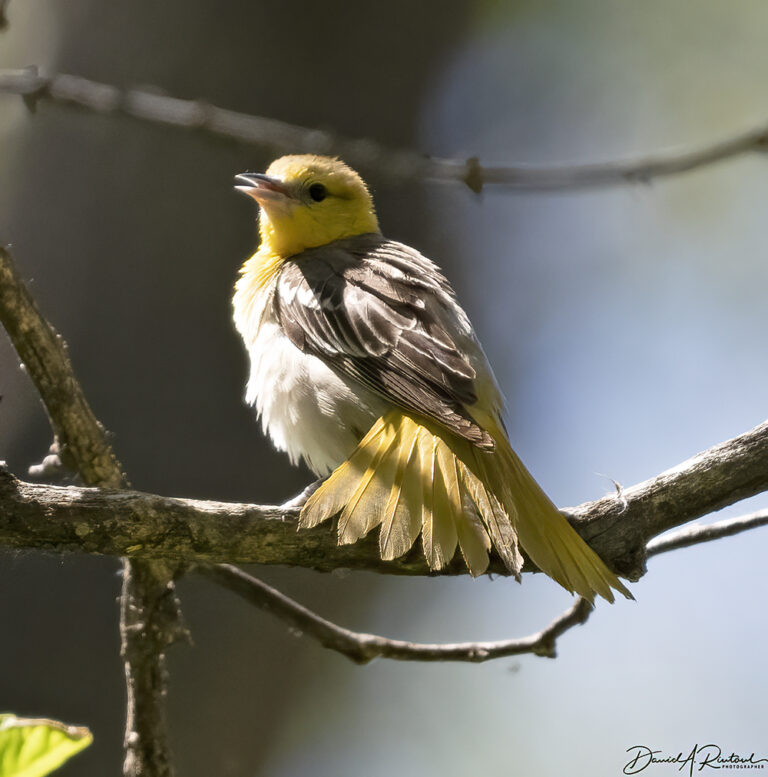 James Kipp Campground
June 27, 2022
Another west-of-the-100th-Meridan species is the Bullock's Oriole (Icterus bullockii), which is congeneric with the Baltimore Oriole found across the eastern US (with which it was previously lumped). This species is named after English naturalist William Bullock, who collected the first specimens in Mexico. In parts of Kansas and Nebraska, hybrid orioles (Bullocks x Baltimore) are quite common, but as you get further west, hybrid birds are much less common. This is an adult female, as is the next image.
James Kipp Campground
June 27, 2022
Another female Bullock's Oriole, with a tasty (and probably spicy) ant snack.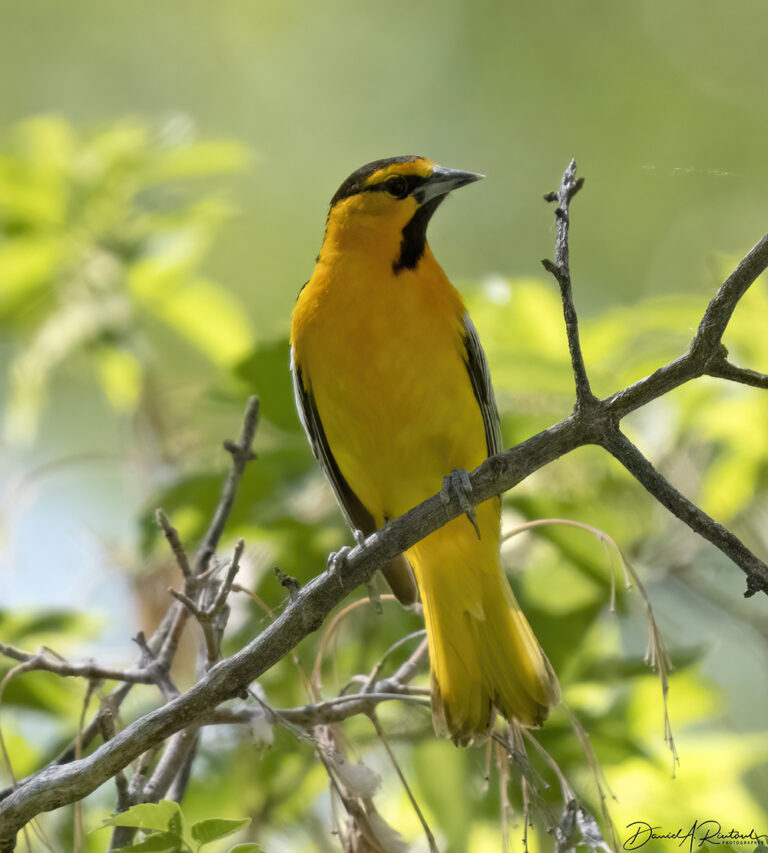 James Kipp Campground
June 27, 2022
Male Bullock's Oriole. Unlike the male Baltimore Oriole, which has an all-black head in its fully adult plumage, these guys have orange cheeks, orange eyebrows, and a black chin and throat. Sorta like a soul patch, but elongated. Their whistled (but scratchy) song gives away their phylogenetic kinship to blackbirds.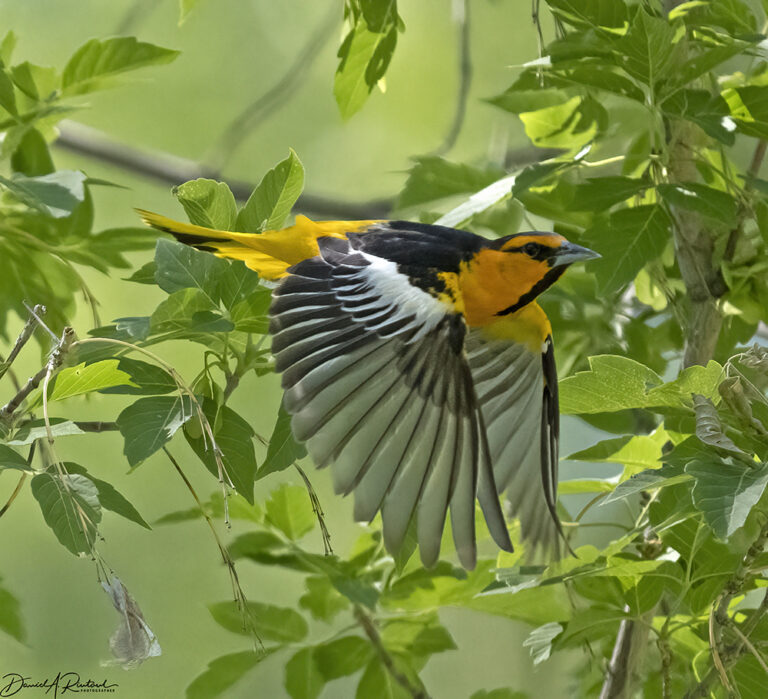 James Kipp Campground
June 27, 2022
And here is the final bird from our Montana sojourn, a male Bullock's Oriole showing off that big white wing patch which is the best field mark that discriminates them from their eastern cousins.