On the Road is a weekday feature spotlighting reader photo submissions.
From the exotic to the familiar, whether you're traveling or in your own backyard, we would love to see the world through your eyes.
lashonharangue
Sailing west overnight, we anchored off of Rabida island, which is just south of the much larger island of Santiago. The next morning, we had to disembark from the inflatable boats onto a narrow rocky place, and then hike up the cliff to get to the trail.
Rabida
This gives an indication of how high we had to climb up from the ocean. Not a huge climb but pretty steep.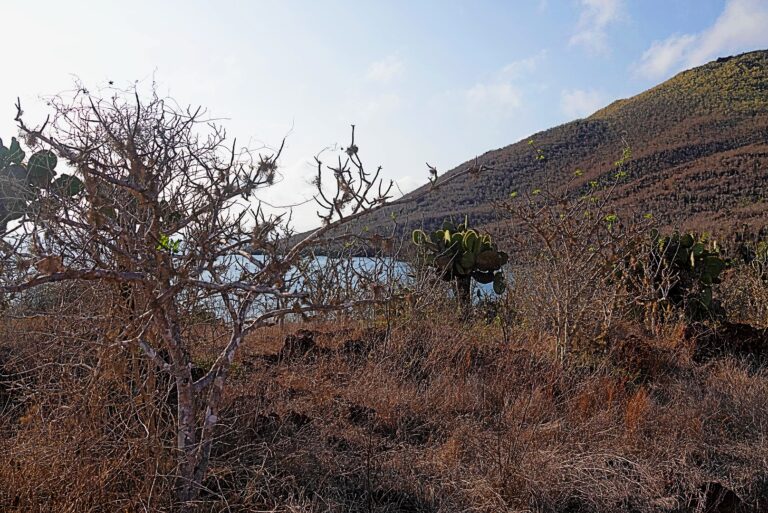 Rabida
Once on top we saw that Rabida was very dry no matter which direction we looked. I don't know if it greens out much in the rainy season. Along the trail we heard birds but didn't see a lot of animals.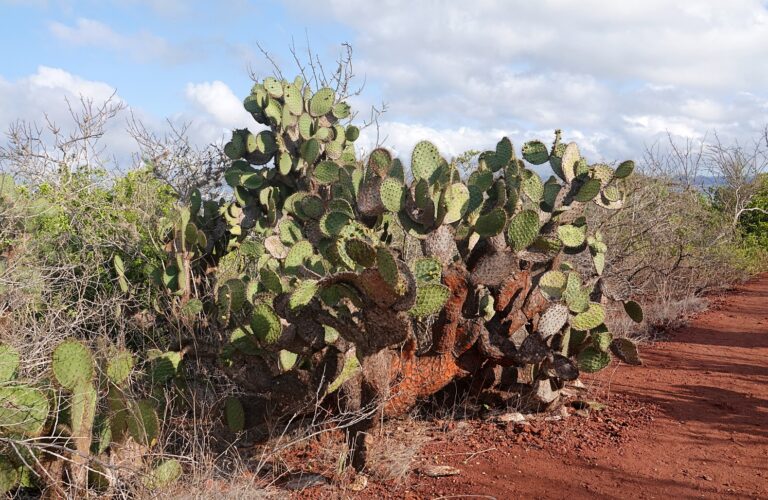 Rabida
What Rabida is known for is the intense red soil from the oxidation of the volcanic rocks. The cactus is partially covered by the red dust stirred up from the trail.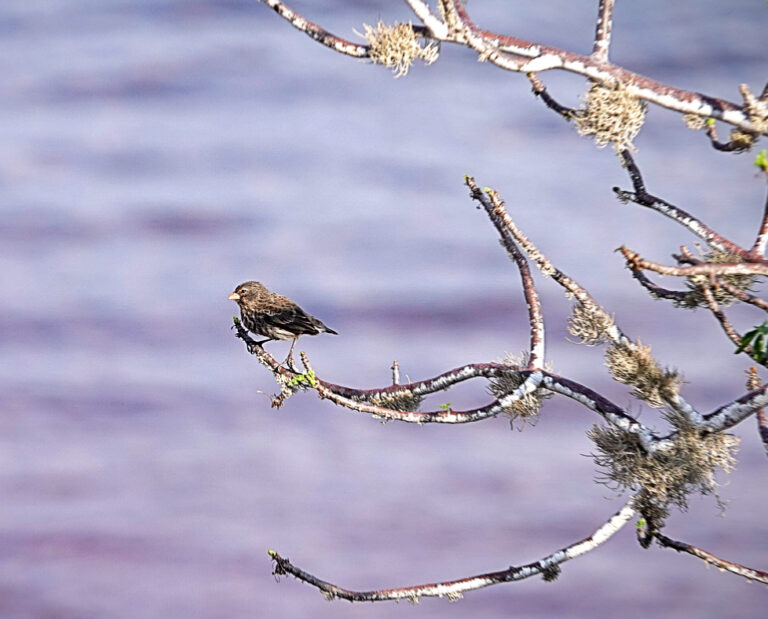 Rabida
Not a great photo but it was the first finch I was able to capture on the trip. Seemed like it was an obligation to photograph them. None of my bird pictures are "Albatrossity quality" but most are better than this one.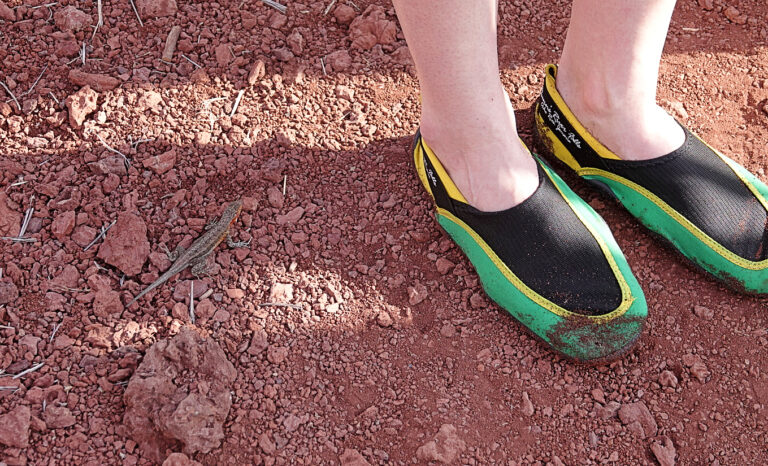 Rabida
We did see small lava lizards.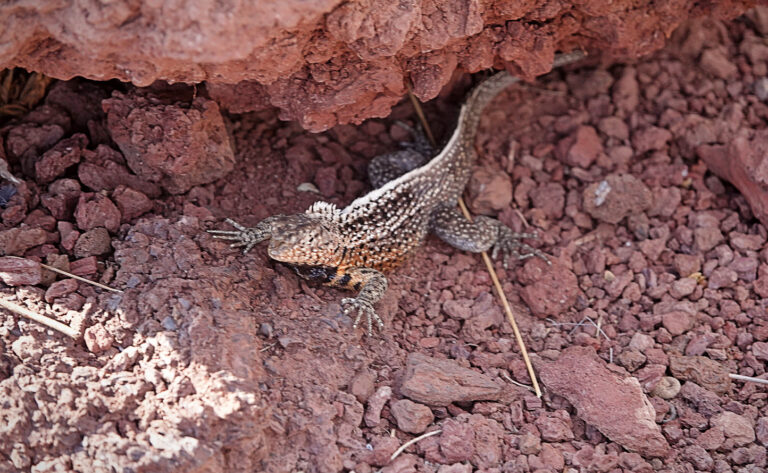 Rabida
Here is a better photo of one.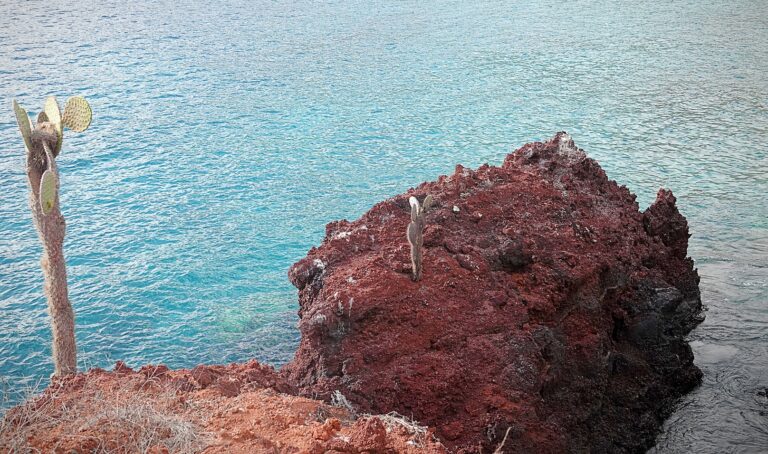 Rabida
Heading back to get on the boats I took this photo because of the juxtaposition of colors.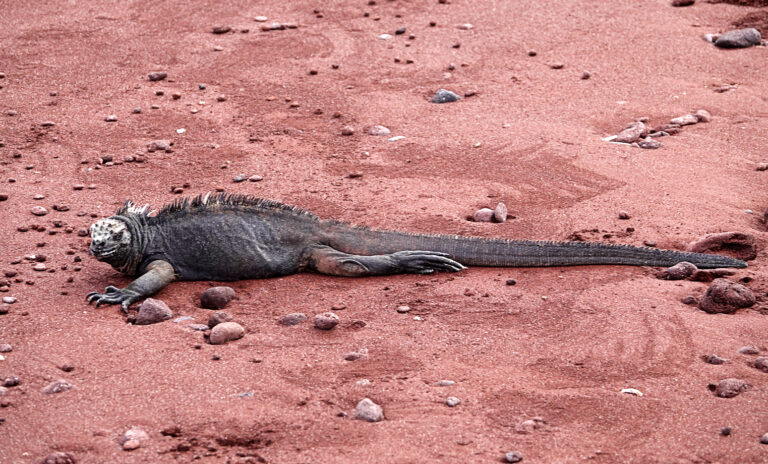 Rabida
We did see another marine iguana when we got down to the shore. You can see the white head which is formed from their excreting excess salt – part of their unique adaptation.
Next Stop – Santiago Island