On the Road is a weekday feature spotlighting reader photo submissions.
From the exotic to the familiar, whether you're traveling or in your own backyard, we would love to see the world through your eyes.
lashonharangue
This post will cover an excursion to Santiago Island on the fourth day of the trip and a few photos from the start on day five on Santa Cruz. You will have to wait until the next post to see the giant tortoises. Sorry but I needed a separate post just for them.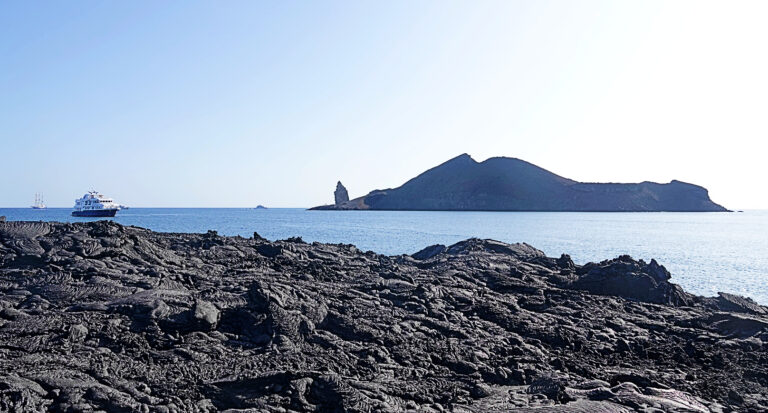 Santiago
Santiago Island was formed from two overlapping volcanoes. The one to the west is taller. The one to the south east is lower and erupted about 120 years ago. We landed in the south east on the fourth day. Later in the trip the ship circled back to Santiago on the west side.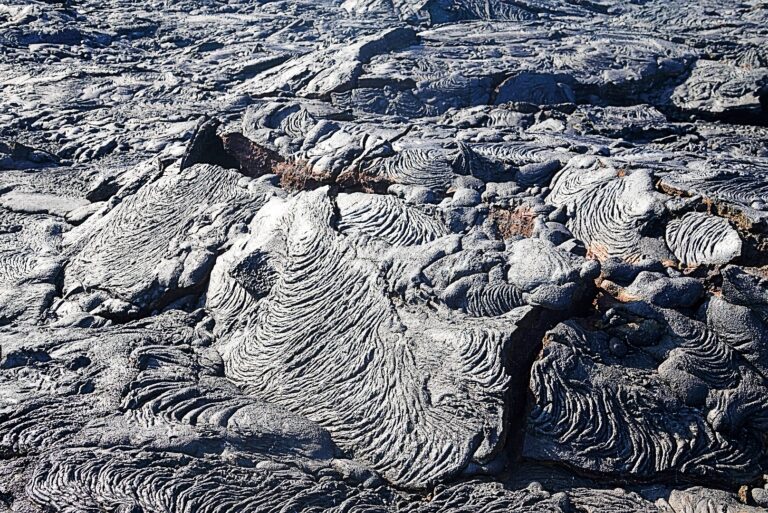 Santiago
The lava formations reminded me of the Big Island in Hawaii. Nothing was growing here other than a few small, isolated tufts of grass.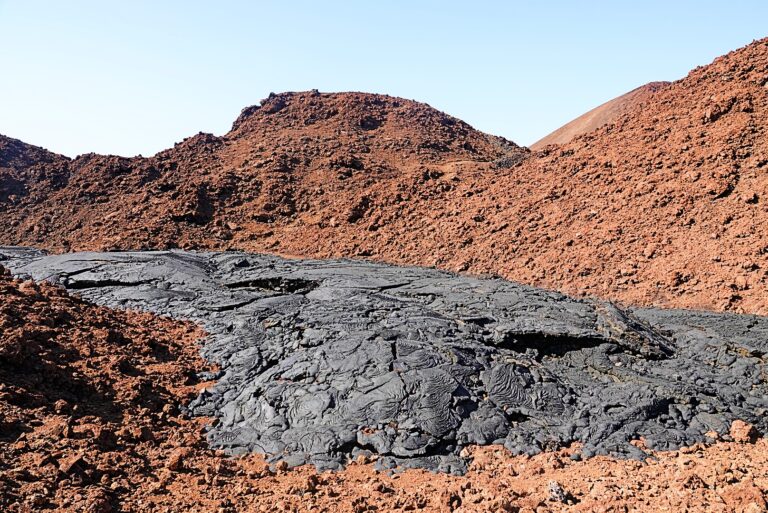 Santiago
This illustrates the difference between the more recent lava flow and the older, more weathered earlier eruptions.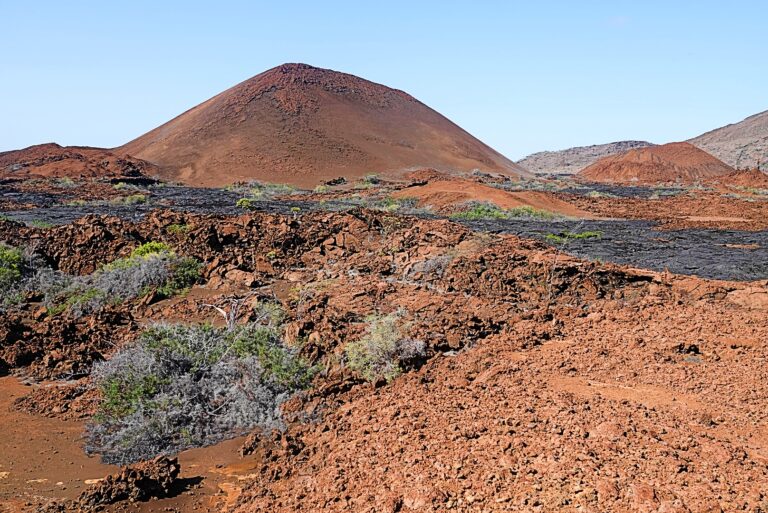 Santiago
Some vegetation growing in the older rock formations as opposed to the newer black flow. The hike was definitely about geology as opposed to zoology.  We were very glad we got to do it in the early morning.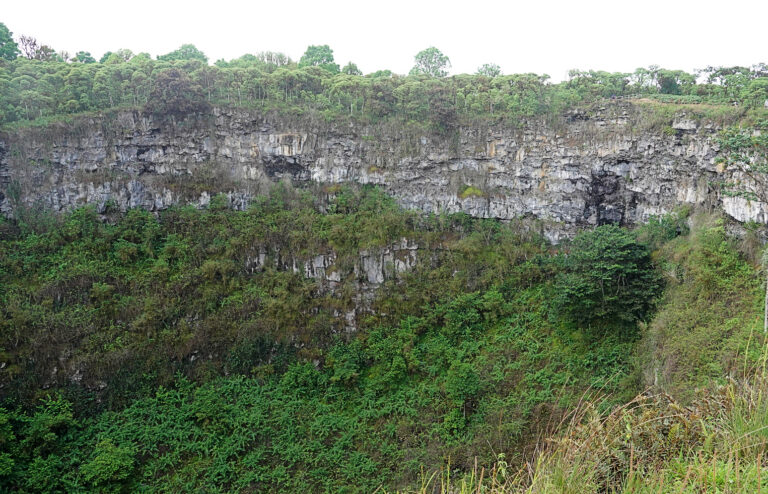 Santa Cruz
Santa Cruz is the second largest island in the Galapagos. By our fifth day the ship had brought us to Puerto Ayora located on the south of the island, and the most populated area in the archipelago. From the port we boarded a tour bus that drove out of town and up to higher elevations (the summit of the island is about 2800 feet). The climate and vegetation changed as we got higher.
We pulled off the main highway at a public nature reserve and started our hike past a collapsed magma chamber. The area is called Los Gemelos (the Twins) because there is a second such opening nearby. We wandered through lush vegetation for the first time during our visit to the islands.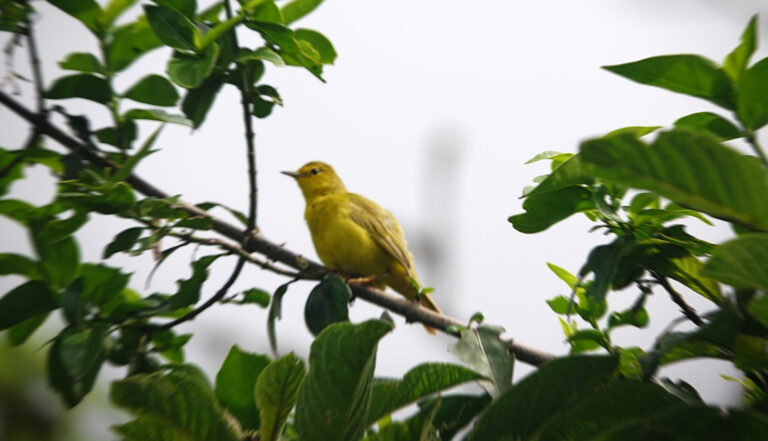 Santa Cruz
A yellow warbler.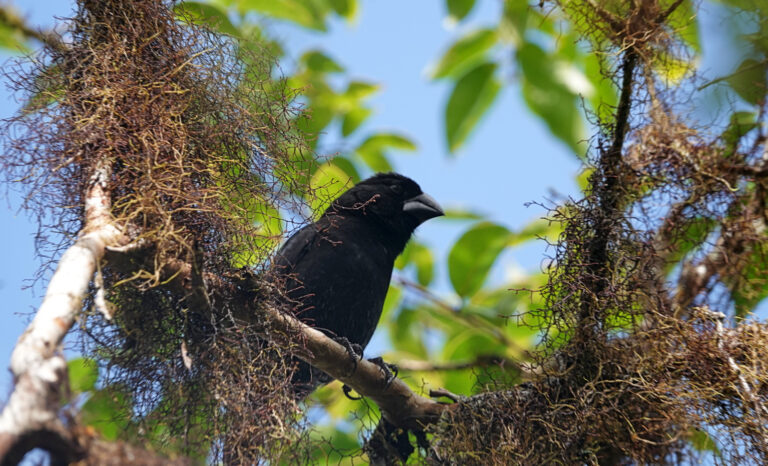 Santa Cruz
Another finch. The hike was an easy loop through the preserve. On the way back we hiked through a lava tunnel.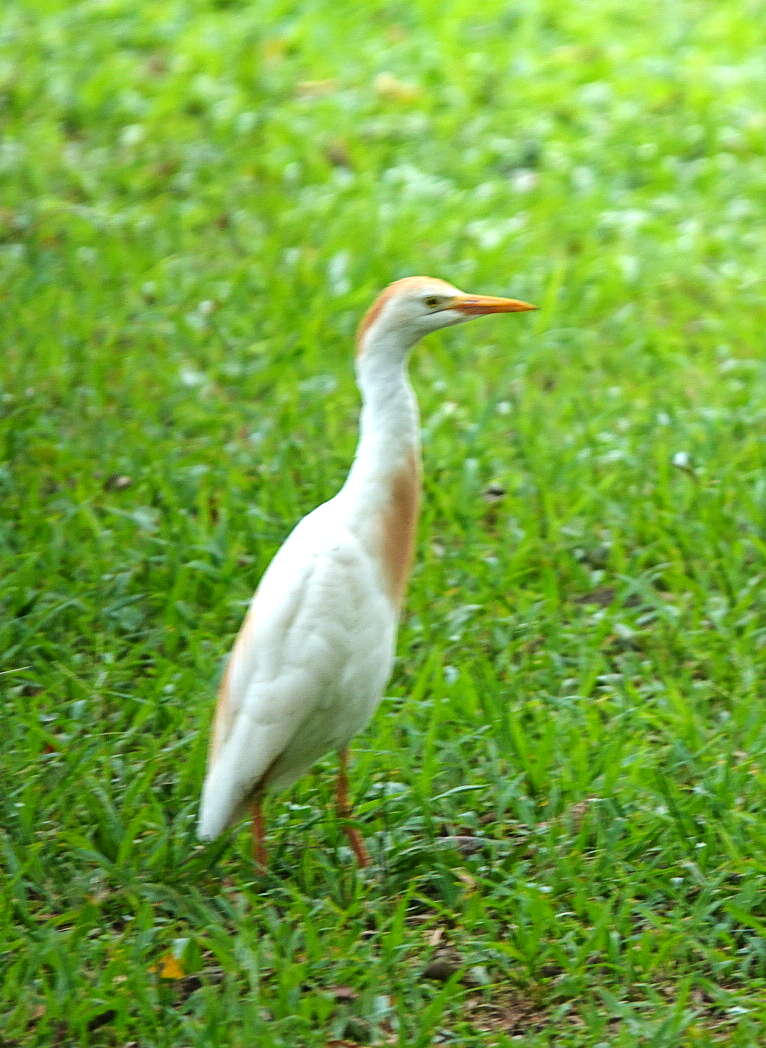 Santa Cruz
After the walk at the nature preserve, we got back on the bus and drove still higher to a private nature preserve to see giant tortoises. I'll post lots of photos of those next time. For now I'll leave with this picture of a cattle egret in the preserve. Our guide said they get their name from sitting on the backs of cattle. There was no cattle in this pasture so it had to walk.
Next time – giant tortoises!