On the Road is a weekday feature spotlighting reader photo submissions.
From the exotic to the familiar, whether you're traveling or in your own backyard, we would love to see the world through your eyes.
It's Albatrossity Monday, and it's time of year for bird shenanigans, so this should be fun.  Then we get to spend 3 days in Patagonia, Argentina with Gin & Tonic!

On Friday, Steve from Mendocino takes us back to Mendocino.  Yay!  So happy to see a post from Steve again.
Albatrossity
Late summer and early fall can be slow, birdwatching-wise, but if you pay attention, there is always something to see. Birds are done raising kids and are also often actively molting; those fresh kids are learning how to adult in a hurry, and the world is new again. So let's spend some time in the next few weeks peeking in on some of those shenanigans.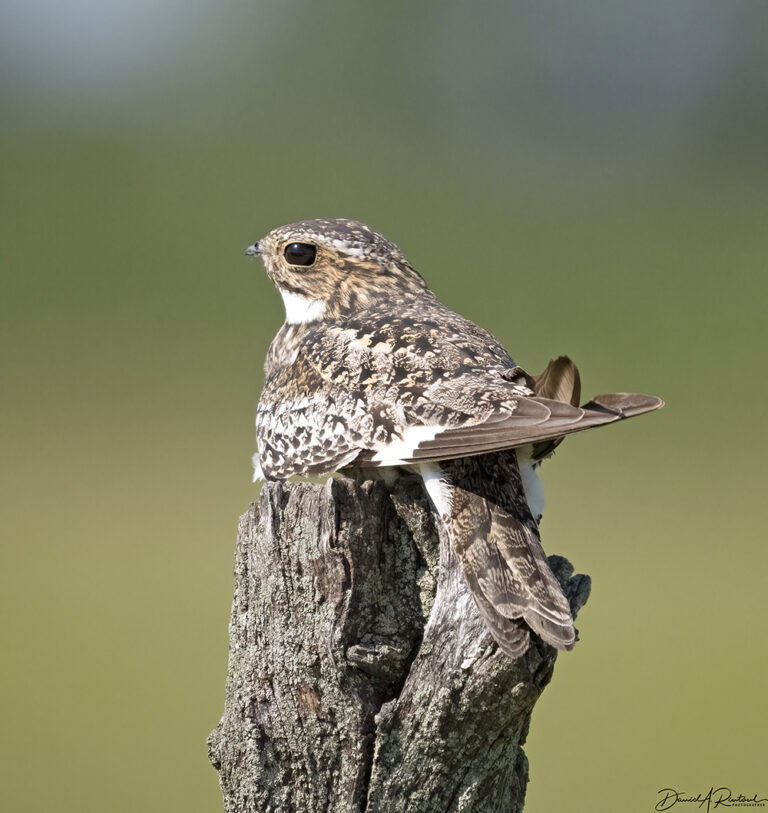 Near Manhattan KS
July 10, 2022
We've featured Common Nighthawks (Chordeiles minor) here before, but I thought I needed to share this portrait, showing off how perfectly these birds can mimic an old Osage Orange fencepost.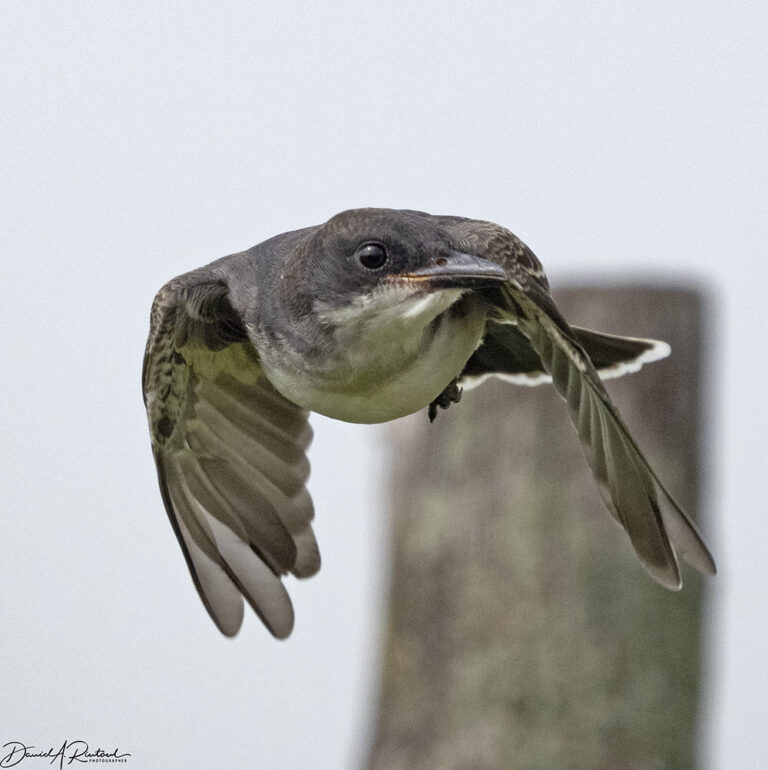 Near Manhattan KS
July 27, 2022
Another species fond of fenceposts, Eastern Kingbirds (Tyrannus tyrannus), can show up in large flocks later in the summer hare. This youngster (see those baby lips?) left his perch to fly directly at me, taking his double tyrant moniker quite seriously.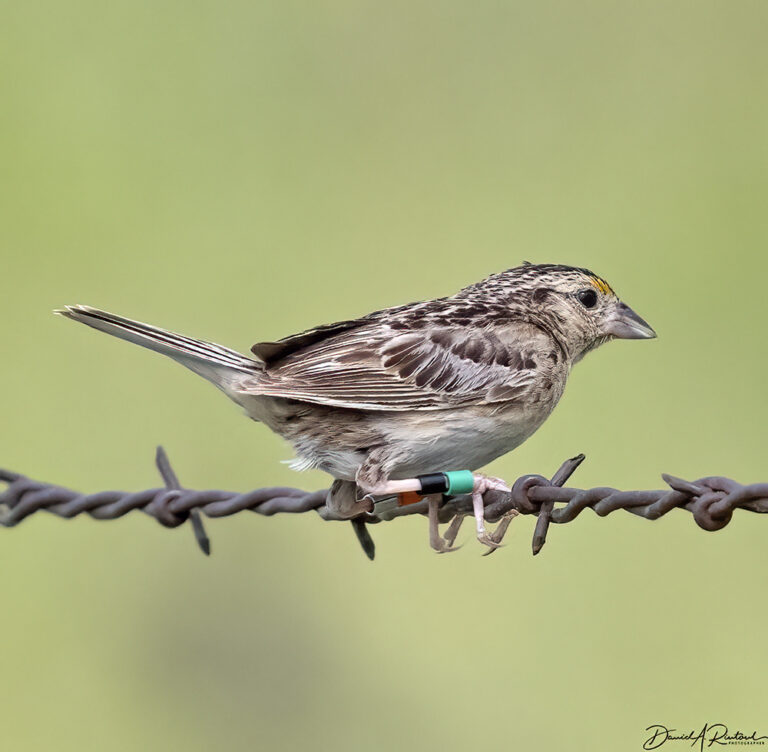 Konza Prairie
July 24, 2022
The barbed wire between the fenceposts is also a favorite perch of many birds, like this Grasshopper Sparrow (Ammodramus savannarum). This one was recently banded, with both a standard aluminum "government-issue" band, and some colored plastic bands that that he could be readily identified in the field by someone with binoculars or camera. Dr. Alice Boyle of the KSU Division of Biology, along with several students, has been studying the movement ecology of this species for several years, using banding/resighting approaches and other tracking techniques. This was one of her birds, a male banded earlier in the summer.
Near Manhattan KS
July 29, 2022
Since we seem to be talking mostly about gray or brown birds so far, here's another, a Gray Catbird (Dumetella carolinensis). This bird does have a colorful rufous undertail (technical term – underfluffies), which it shows off quite well in this pose.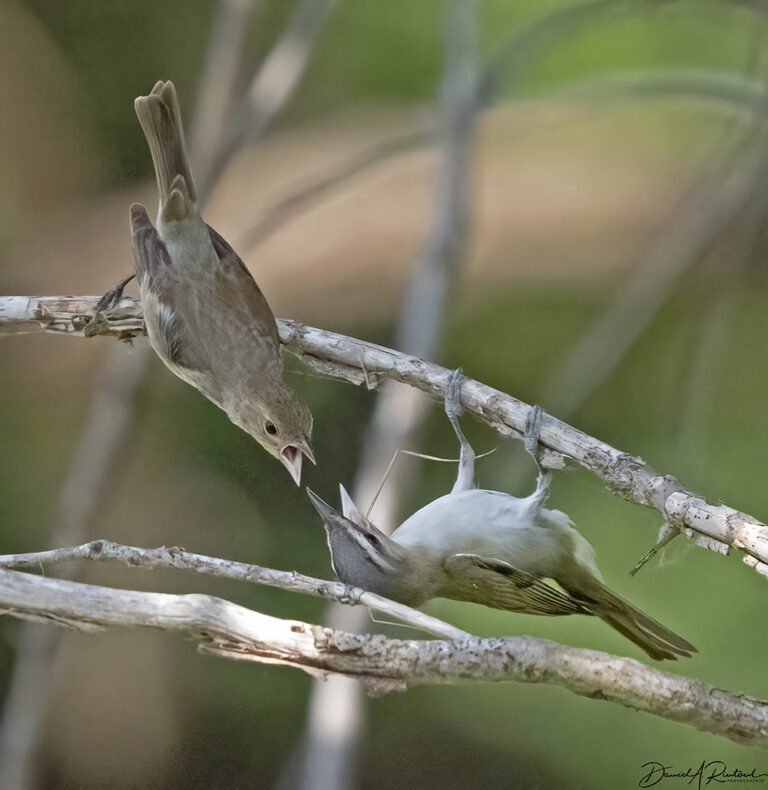 Near Manhattan KS
July 13, 2022
A young bird which will get very colorful next year, this Indigo Bunting (Passerina cyanea) was just hanging out, minding his own business, when he was ambushed by a Red-eyed Vireo (Vireo olivaceus). They squawked at each other for a few seconds, then the bunting flew off, with the vireo in hot pursuit. These two species are not usually thought of as competitors, but vireos can be feisty, and maybe this one got up on the wrong side of the nest that morning.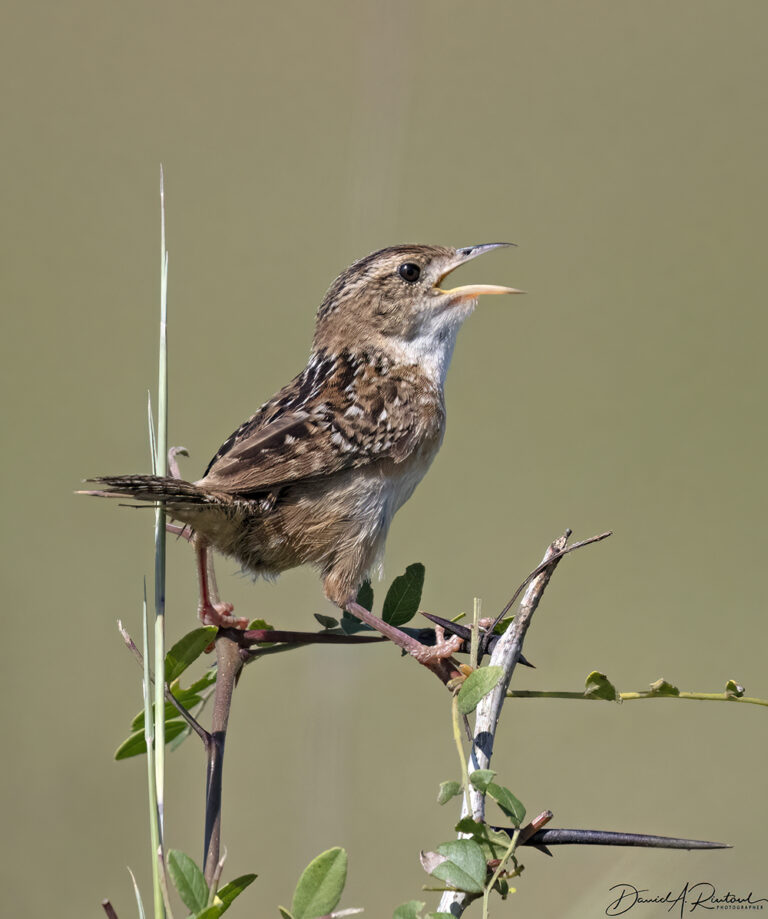 Konza Prairie
August 13, 2022
A later summer visitor that is eagerly awaited by local birders, the Sedge Wren (Cistothorus stellaris) has a very odd migration cycle. In spring they show up here on their way north, heading for marshes and wet meadows in the upper Midwest and into Canada. In August some of these birds fly back south, but stop and stay awhile if they can find some wet meadows in Kansas. They sing, chase other males off their territory, and build nests as if they were going to hatch another brood. But nobody has ever found eggs or young birds here. They head south for real in late September.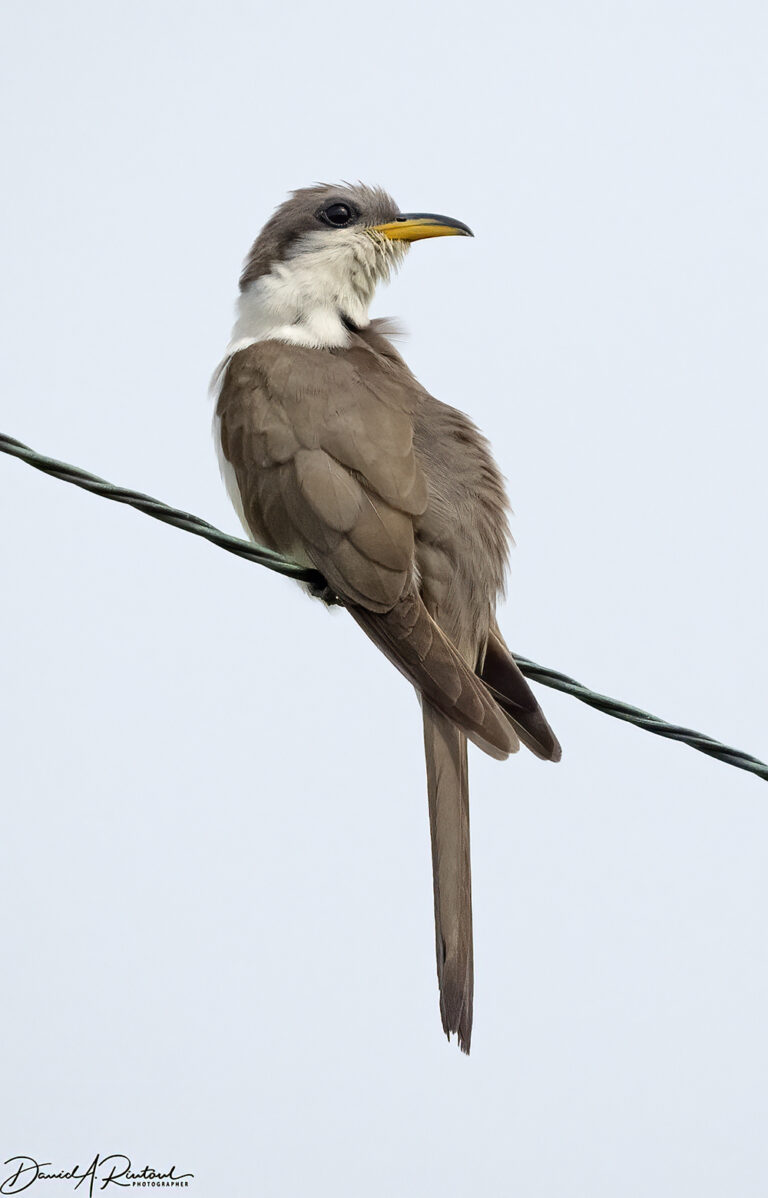 Near Manhattan KS
July 27, 2022
We have a lot of Yellow-billed Cuckoos (Coccyzus americanus) in this patch of Flyover Country every summer, but rarely are we allowed to see one well, or photograph one. They are a largish bird, but they can hide pretty well in tall trees! This one was sitting on a wire (!), in the open (!), and singing lustily (!). Very odd behavior, but I'm glad I was there to see it.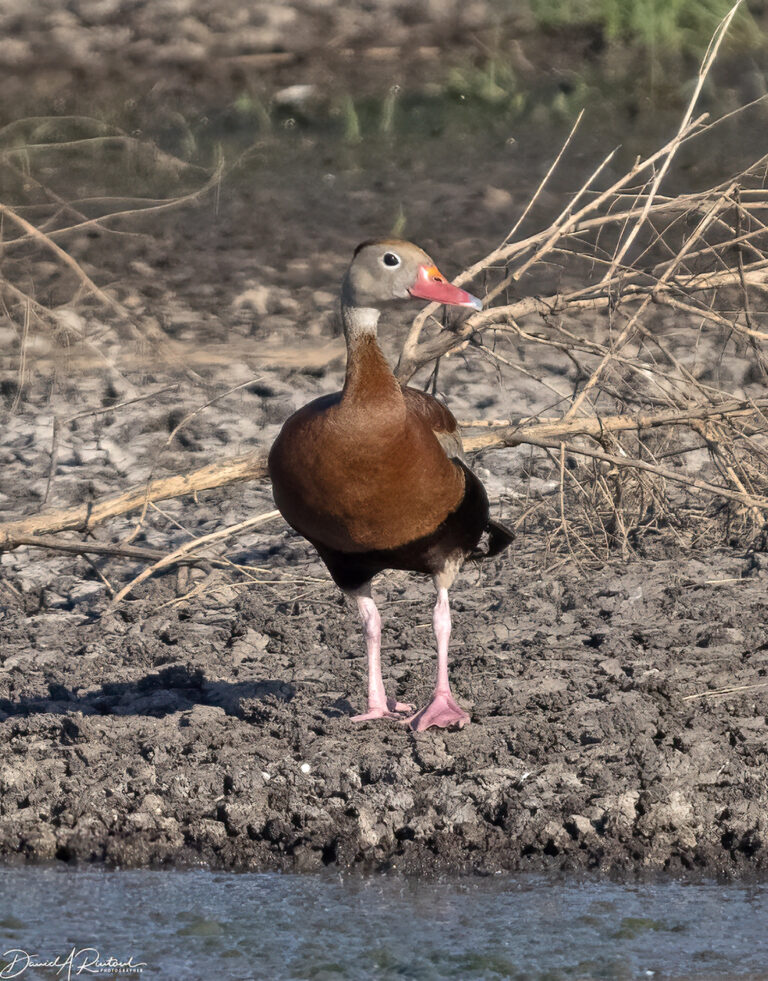 Near Manhattan KS
July 18, 2022
And speaking of odd, here is a semi-tropical duck species that was found not even a mile from my house. Black-bellied Whistling (Dendrocygna autumnalis) have been moving north in recent years, and they are now expected summer breeding species in several counties in Kansas. Nobody can tell you why that is happening, but anthropogenic climate change is certainly a factor. Later in the summer another adult bird and many ducklings were sighted at this spot, so another county can be added to their list.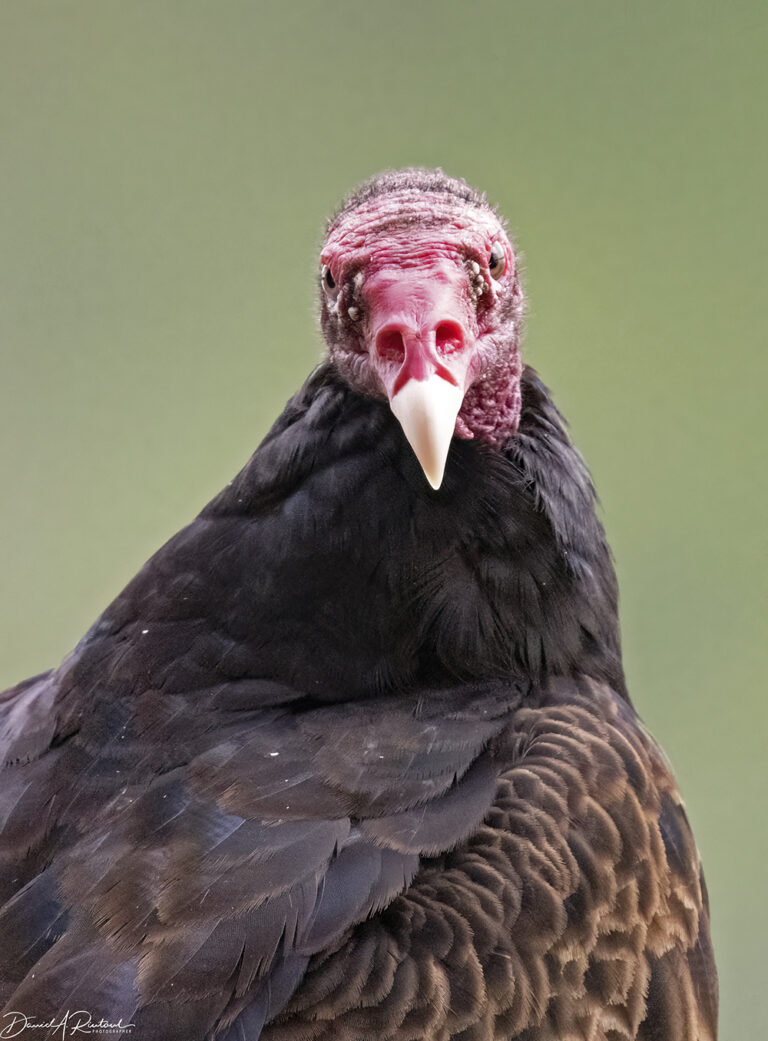 Near Manhattan KS
July 29, 2022
An interesting angle on one of our most underappreciated birds, the Turkey Vulture (Cathartes aura).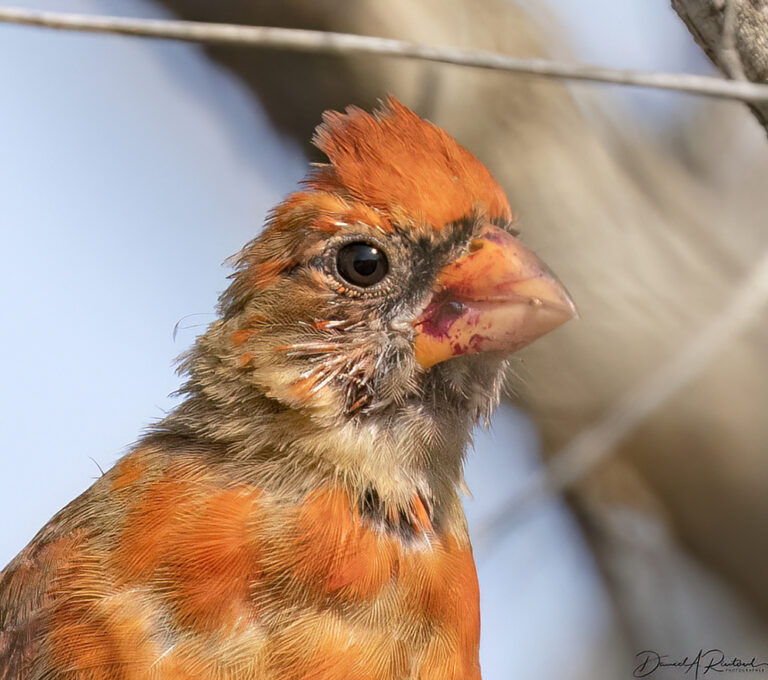 Near Manhattan KS
September 13, 2022
Late summer is a time when we often have an abundance of pokeberries, and this year we are well above the average. These attract lots of bird species, and some of them are eating these rich purple berries for the first time. Just a reminder, these berries are poisonous for humans, DO NOT EAT! This young male Northern Cardinal (Cardinalis cardinalis) looks like he could use a napkin, or a bib!