On the Road is a weekday feature spotlighting reader photo submissions.
From the exotic to the familiar, whether you're traveling or in your own backyard, we would love to see the world through your eyes.
Anyway, we went as far south as El Calafate, I think the largest town in Argentinian Patagonia. Nevertheless, Wiki says it has an estimated population of 28,000, so it is not a large town. It is, however, the birthplace of Cristina Fernández de Kirchner, former First Lady and current Vice President. This means, Argentina being Argentina, that federal money was spent freely there.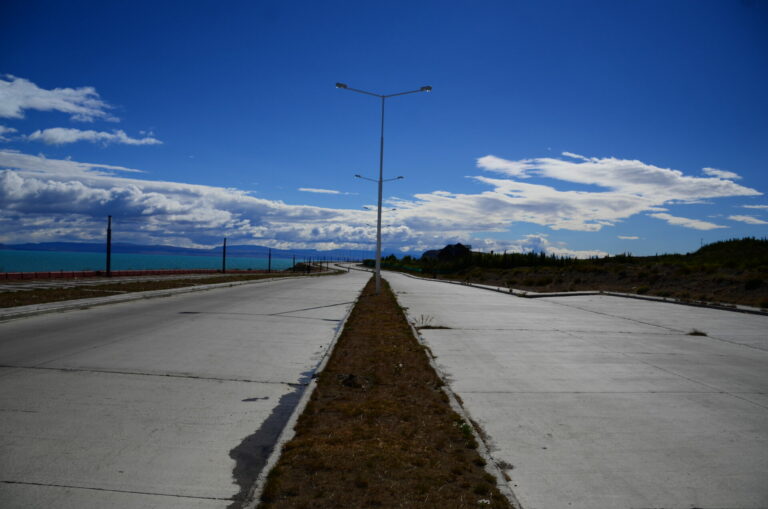 El Calafate
So, for instance, you have this wide and completely empty boulevard along the lake shore. My dear wife and I walked down the middle of this road for 10-15 minutes before seeing a car.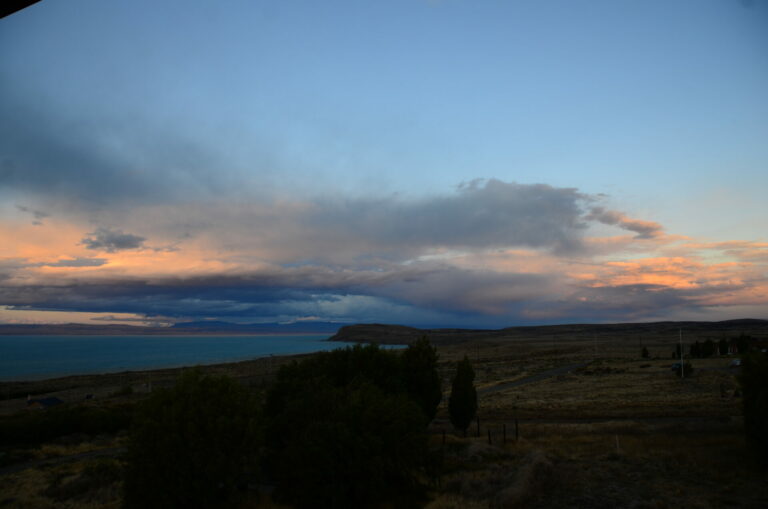 El Calafate
Looking east along Lago Argentino. You may notice the emptiness.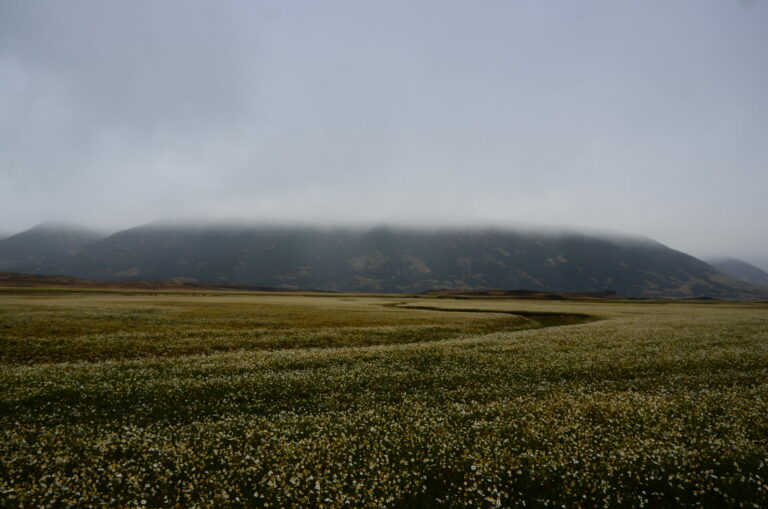 Somewhere outside El Calafate
One day I decided to go fly fishing. The deal there is that nearly all the land is privately owned (called estancias) but established guides have a working arrangement with the landowners where they can take clients onto private property to fish. They will have keys to the gates and know the spots. You can see a small stream flowing through here. I joked that if they decided to rob and kill  me, there was absolutely no chance that my body would ever be found out here. Anyway, this was the end of January – mid-summer. It was so cold I couldn't feel my fingers, and snow flurries started mid-afternoon. My guide knew almost no English, and I know almost no Spanish, so this wasn't an ideal day.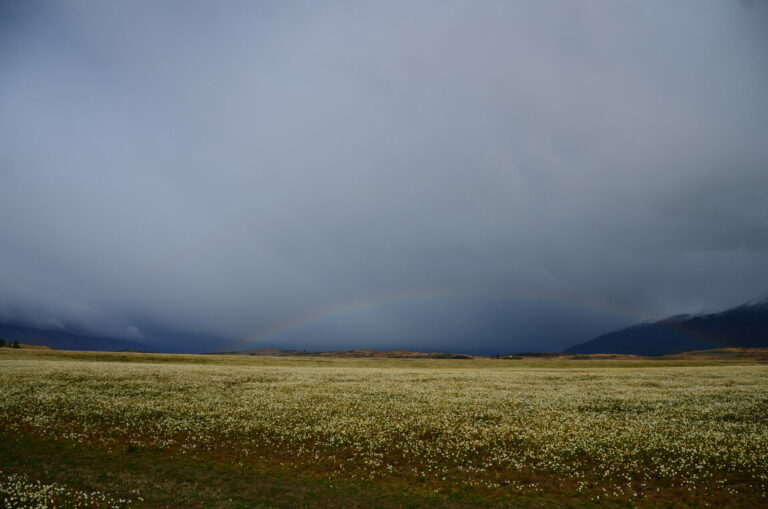 Outside El Calafate
The rainbow didn't cheer me up very much. It was fucking cold.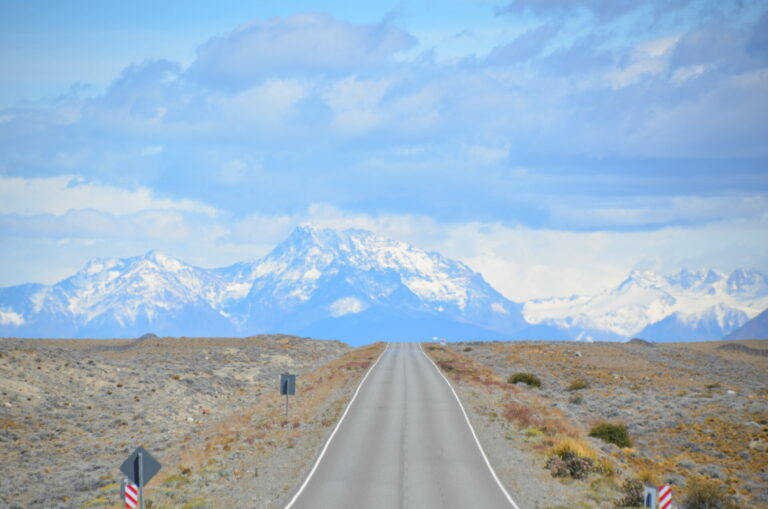 Between El Calafate and El Chalten
We decided to rent a car and drive to El Chalten, where the famous Torres del Paine are located. This gave an opportunity to drive on the famous Ruta 40, the highway which traverses the length of Argentina down to Tierra del Fuego. This is a view of the road. The degree of nothing here is just hard to describe. The road, as you can see, is undivided, one lane each way, no shoulder, no nothing. Hours and hours of nothing. You can drive easily 20 minutes without seeing another car in either direction. No telephone poles, no houses, no fences, nothing. For mile after mile. And people drive down that road to get to the tip of South America – then they have to go back. Weird.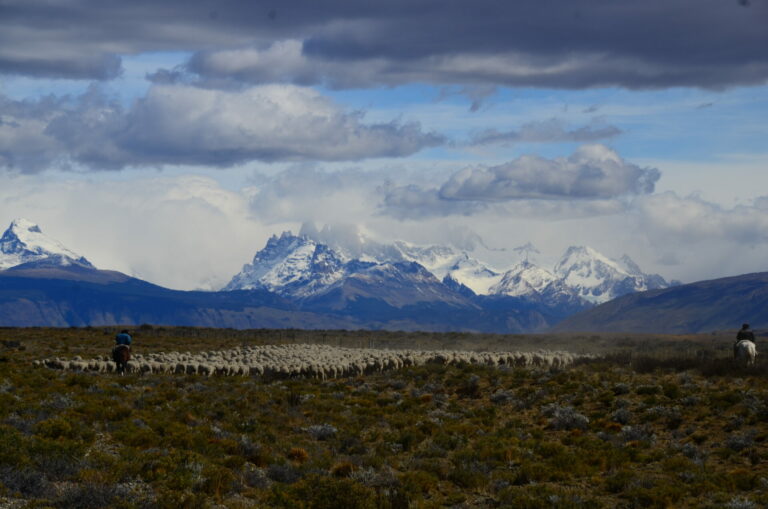 Near El Chalten
The one thing you may see is gauchos, herding sheep. Thousands of sheep. They use dogs to do the work, of course, and signal to them by whistling. It's a unique audio-visual experience. The mountains behind the clouds are the Torres del Paine.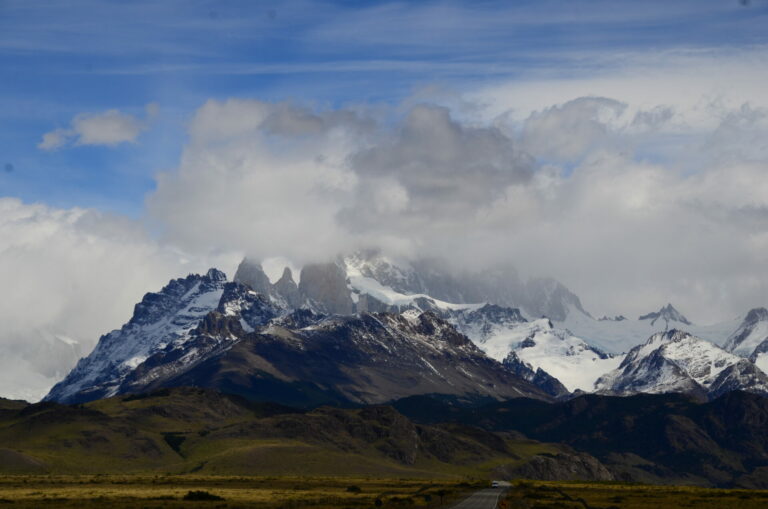 El Chalten
The Torres del Paine. Frequently hidden in clouds. Climbing them is serious business, and we were not there for that.
There is one gas station in El Chalten. The guidebooks say to fill your tank there, no matter how much is already in your tank. The next nearest gas station is probably four hours away.
What struck me on Ruta 40 was when I passed a couple of bicyclists, clearly long-distance tourists. But from El Chalten to El Calafate is ~130 miles, and there are *no* services. Nothing. That's a *really* long day, if you're riding a touring bike carrying camping stuff.