On the Road is a weekday feature spotlighting reader photo submissions.
From the exotic to the familiar, whether you're traveling or in your own backyard, we would love to see the world through your eyes.
Steve from Mendocino
I'd kind of retired from posting here or anywhere because I have no new pictures. I find that editing for Janie, urging her to try new things, and working up a photo book for her family is more than enough to keep me entertained on top of the personal distractions I'm facing for the next few months. But WaterGirl prodded me to post a Mendocino collection and here I am.
Every one of these pictures was taken with early morning light, and with the exception of the photo of Big River, they are all in the village proper.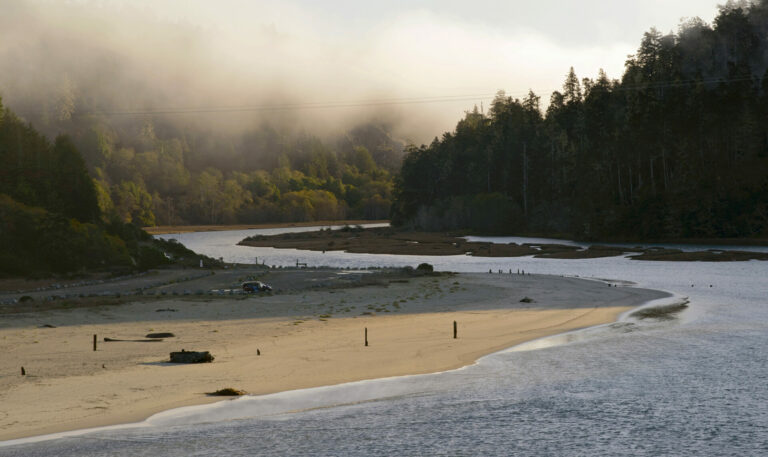 I drove my daughter to school one day, and as I drove across the bridge I was taken by the sunlight on the mist over Big River. After dropping my daughter off, I rushed back, parked just before the bridge, and walked my camera and tripod along the narrow strip between the roadway and the bridge railing. I suffer from bad vertigo, and I was terrified. It didn't help that it was cold and cars were zooming by at 55 miles an hour four feet from my back as I set up and took the shot. I was glad to get back to the car.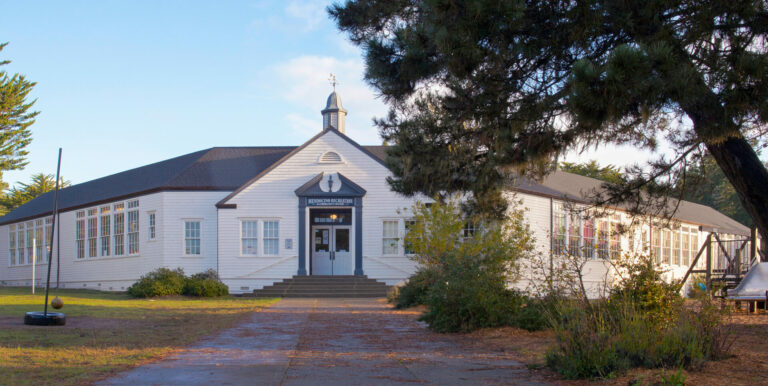 The Mendocino Recreation Center provides various activities both for adults and after school for kids. This was especially important for my kids because we home schooled them prior to 9th grade, and they needed shared activities with other children. So we had ceramics, theater, martial arts, etc. in this building two or three days a week.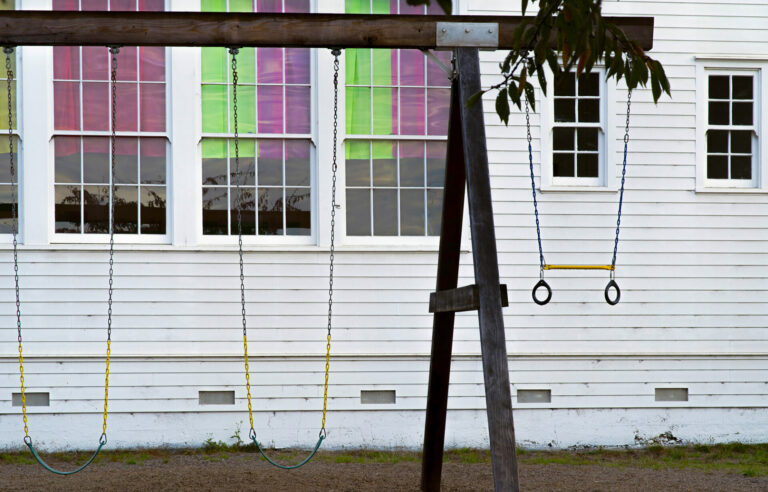 A view of the side of the Rec Center building.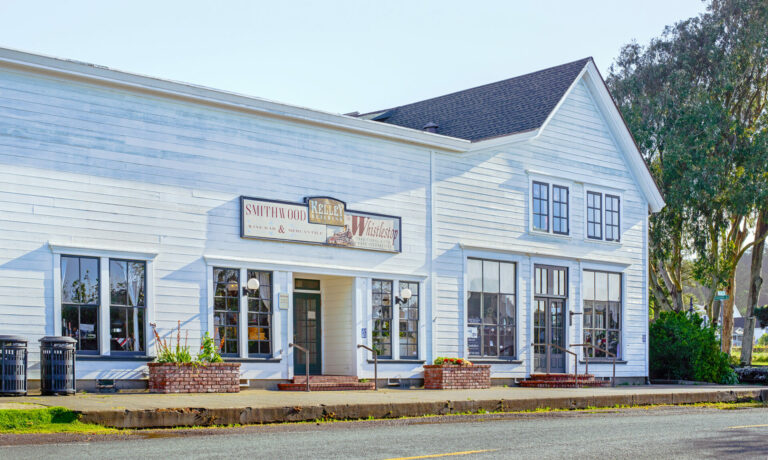 Commercial building at the corner of Main and Lansing.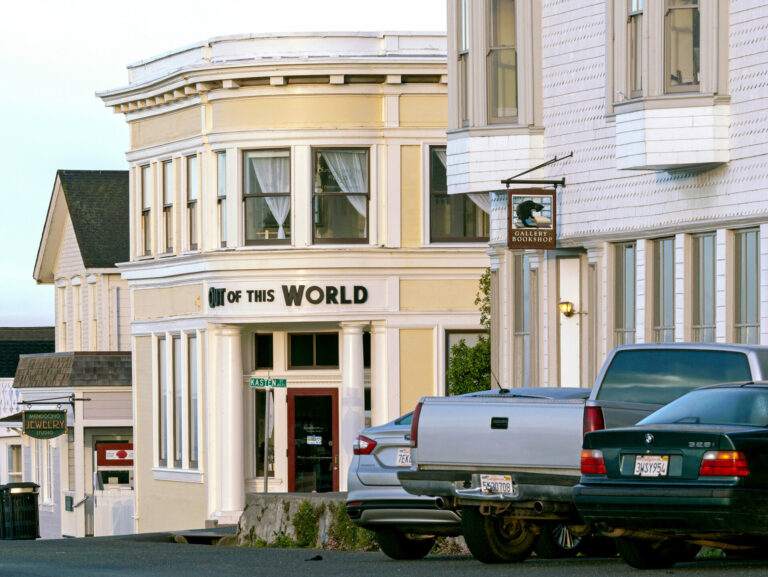 Janie took a picture of the Gallery Bookshop in her final Mendocino post. Here it is from another angle as we look at the old Bank of America building. The bank abandoned that location and it was picked up by Out of This World, a hobby shop business with an inventory of very cool projects and equipment from telescopes to cameras to any number of things that would never occur to me without seeing them on the shelves of Out of This World.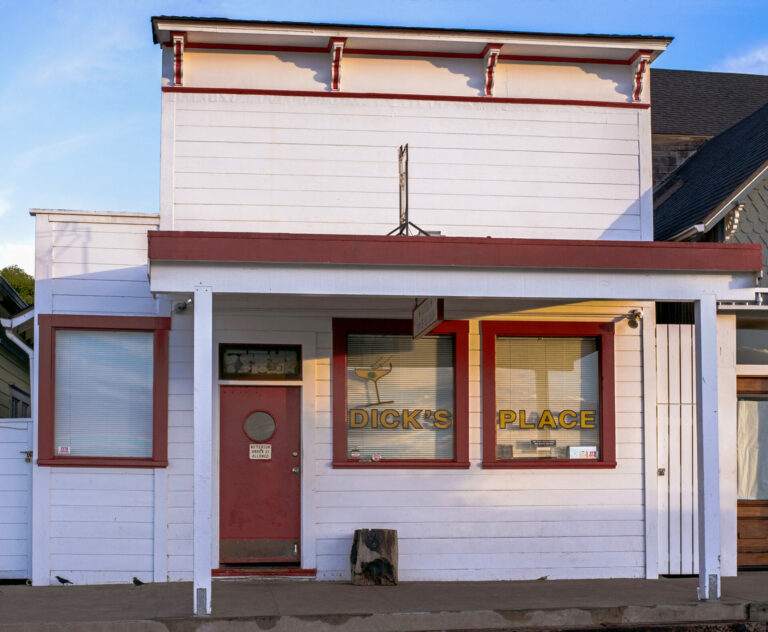 When we first moved to Mendocino, Dick's was the only real bar in the village unless we include the bar at the Mendocino Hotel. Dick's is bright and happy and people in the community tend to gather there after work and just hang out. A number of years later, an Irish "pub" was built and became popular as well, but I found the darkness and the dominance of sports TV depressing. If I wanted a beer, I'd go to Dick's.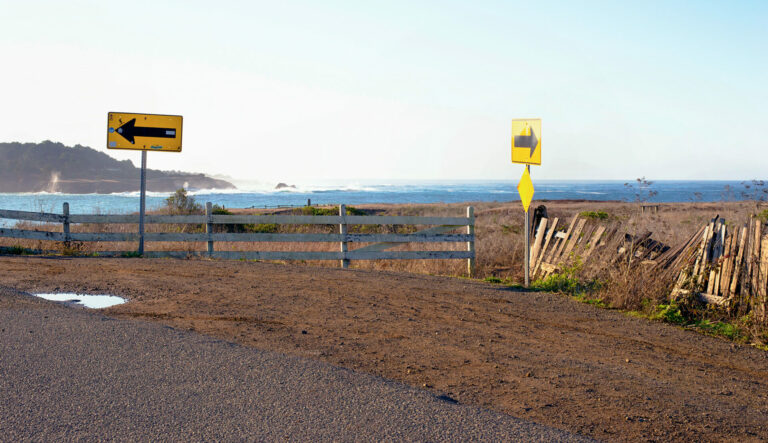 The end of Main Street where it intersects Heeser.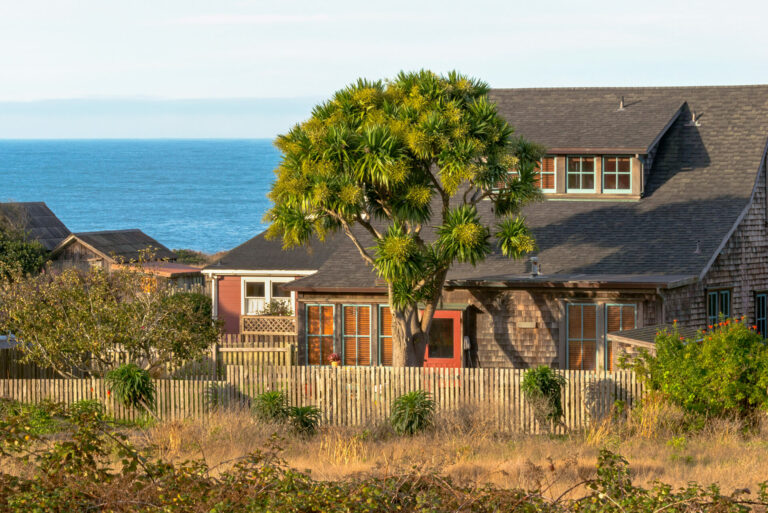 This house belonged to the gentleman I hired as a consultant at Café Beaujolais to go to tastings and select wine for our menu. I'd done more than enough of that when I was younger and preferred to pay someone else to do it. Nice house inside and out. The couple had an unfortunate breakup, with custody battles and parents glowering at each other across the kids' soccer matches. Life is messy.