On the Road is a weekday feature spotlighting reader photo submissions.
From the exotic to the familiar, whether you're traveling or in your own backyard, we would love to see the world through your eyes.
lashonharangue
We next sailed way north to the island of Genovesa. Having already seen blue footed boobies, it was time to meet the red footed ones. But there were plenty of other birds there as well.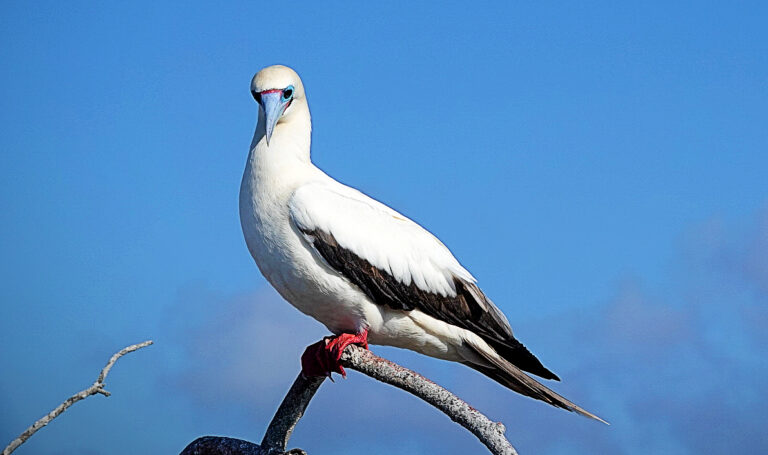 Genovesa
After a short hike from the shore we saw birds almost everywhere along the trail. Here was one of the red footed boobies. I like how the blue beak and eye ring contrast with the feet.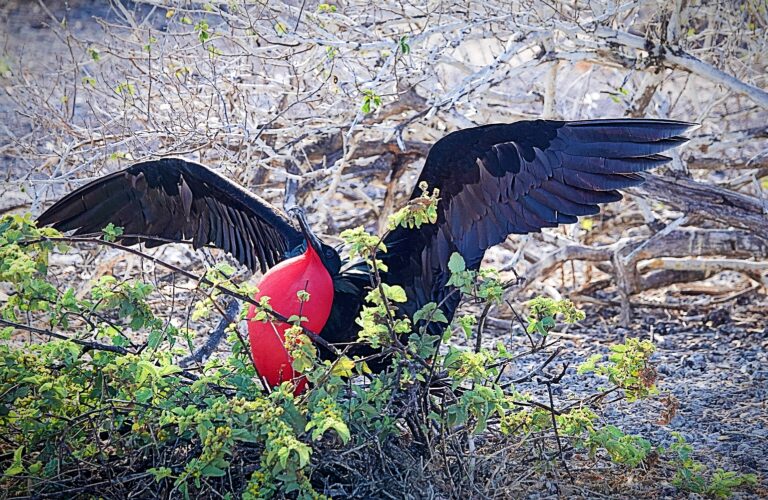 Genovesa
This male Great Frigatebird was sitting on a nest and had spotted a circling female. He was working to impress her.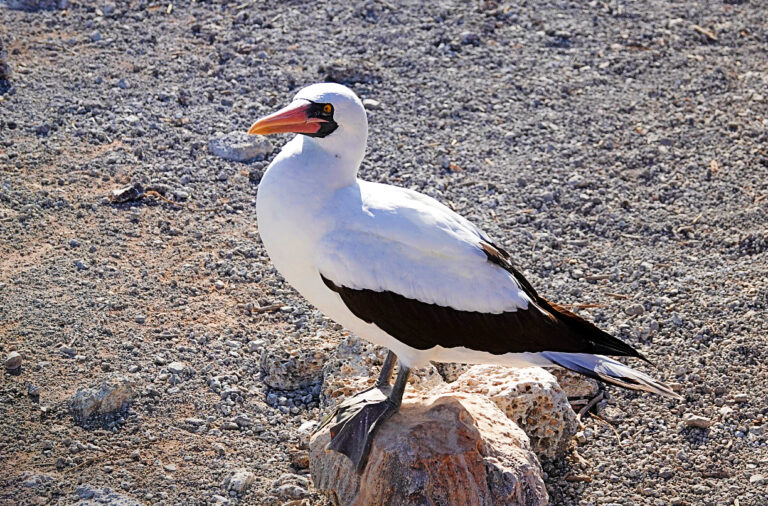 Genovesa
This is a Nazca boobie. They are the largest of the boobie species and there were many to be seen. I really like the red ring around the eye.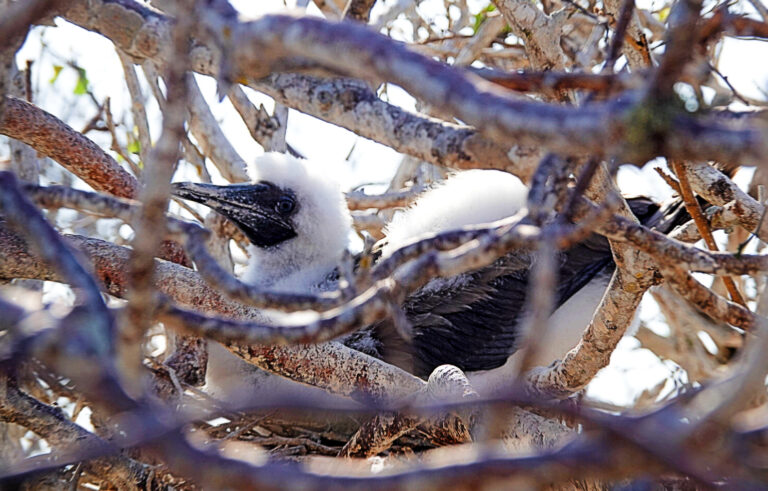 Genovesa
A red footed boobie chick in a nest.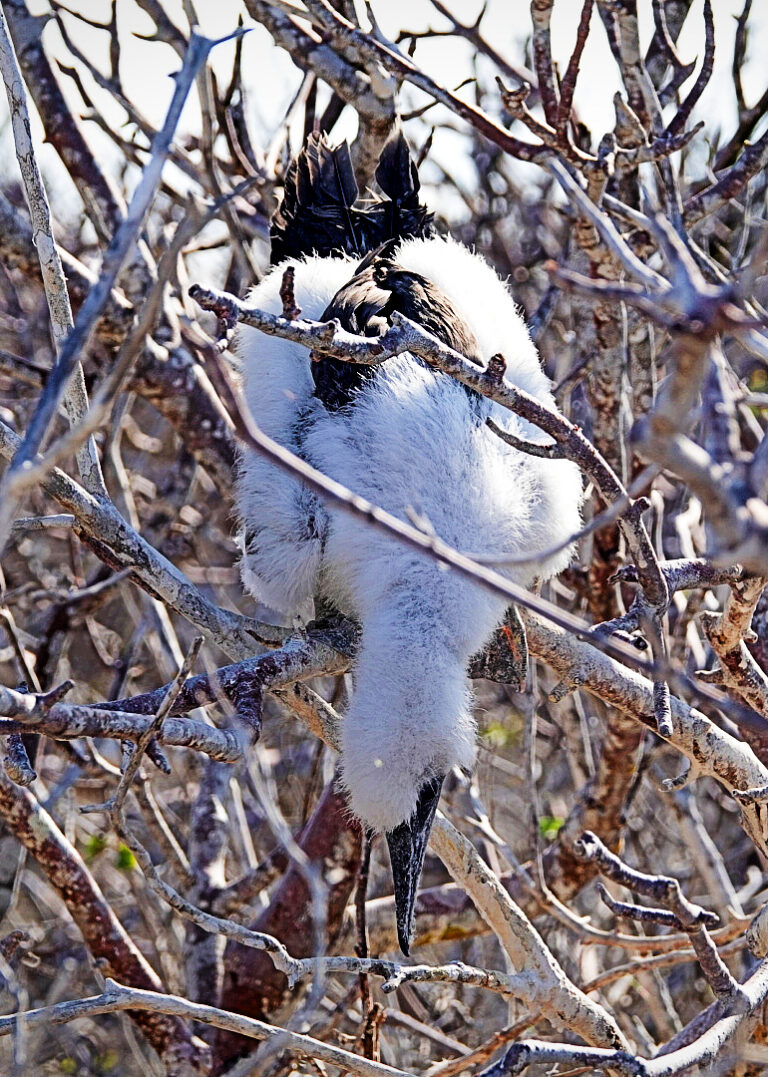 Genovesa
The chicks sometimes hang upside down to control their body temperature.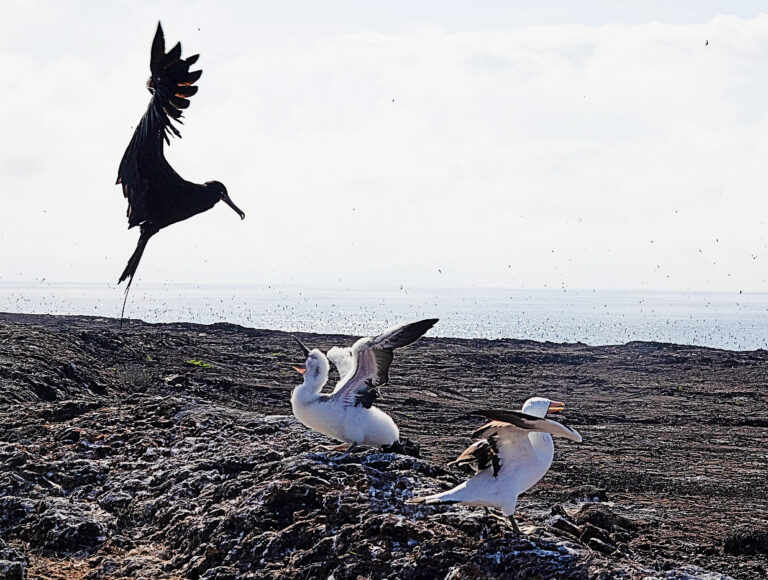 Genovesa
Frigatebirds harass boobies that have food. They do this when the birds are flying back to shore to feed their young. The purpose is to have the boobie regurgitate the food and then steal it before it hits the water. We witnessed this harassment on land. The parent Nazca boobie on the right had been feeding this good sized chick on the left when the frigatebird showed up. Both boobies tried to fend off the attacker. This photo shows how annoyed the chick was by the meal interruption.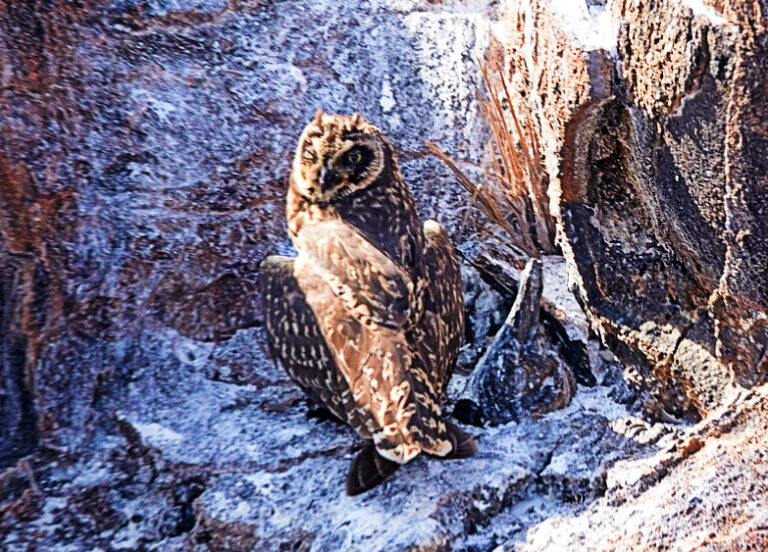 Genovesa
A short-eared owl that was eating a catch. We saw swarms of small birds (probably Storm Petrels) over a plain of lava next to the ocean. This may have been what was caught.
Genovesa
Our guide estimated this cute Nazca boobie chick was three weeks old.
Next Stop – Santiago Island