On the Road is a weekday feature spotlighting reader photo submissions.
From the exotic to the familiar, whether you're traveling or in your own backyard, we would love to see the world through your eyes.
way2blue
[Another OTR submission of a 10-day trek along the Tsavo & Galana Rivers in southern Kenya.]
The Galana River is becoming broader and the landscape drier as we continue east.  (I had actually thought we'd be able to swim in the river at the end of the day based on reading The Shadow of Kilimanjaro.  Silly…  In fact, whenever we started a river crossing at a deep spot, the crew would drop cobbles to chase away any hippos or crocodiles that might be lurking under the surface.)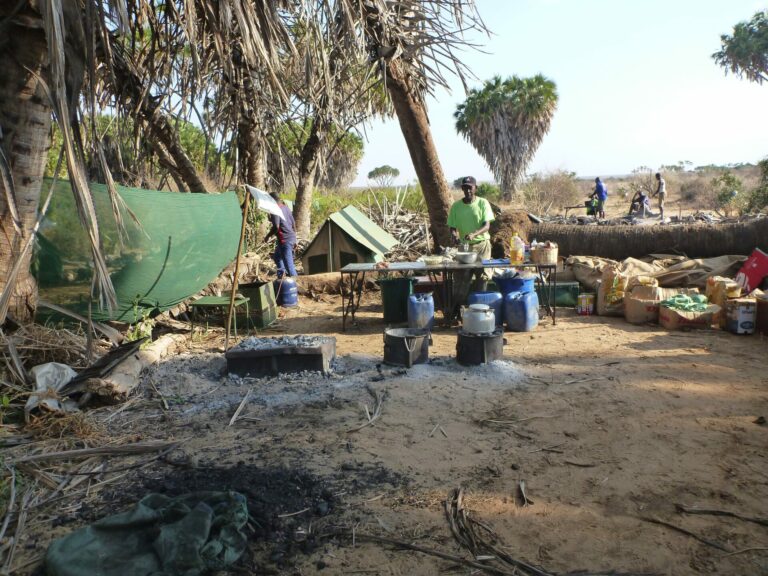 FIELD KITCHEN / EIPYA CHAPEYU CAMP.
Kahiu preparing dinner.  We ate wonderful meals, mostly cooked in the steel box as a dutch oven.  Bread, cakes, Kenyan specialities…  Drinking water came from springs fed (& filtered) by the Yatta Escarpment (260-mile-long lava flow).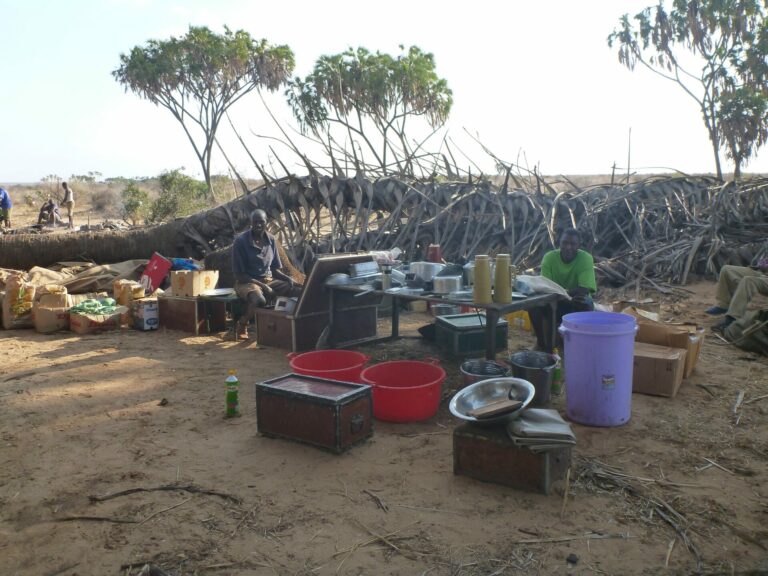 FIELD KITCHEN / EIPYA CHAPEYU CAMP.
More of the kitchen staff preparing dinner.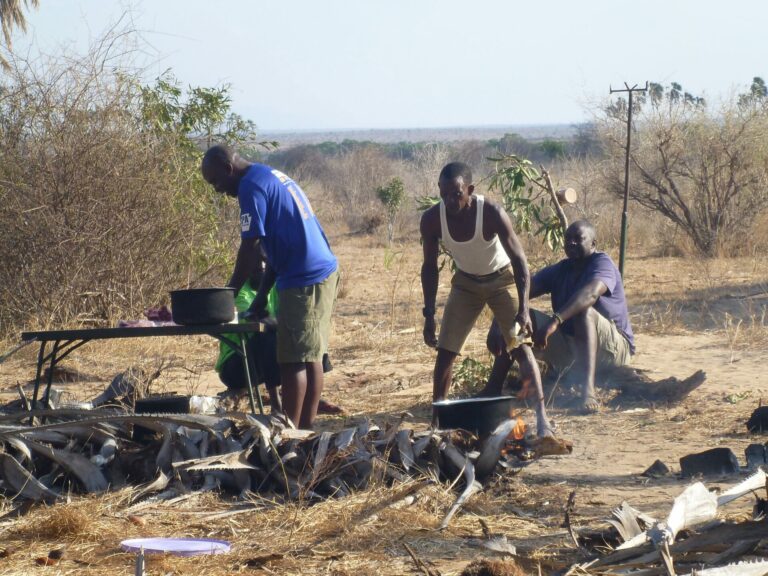 FIELD KITCHEN / EIPYA CHAPEYU CAMP.
More kitchen.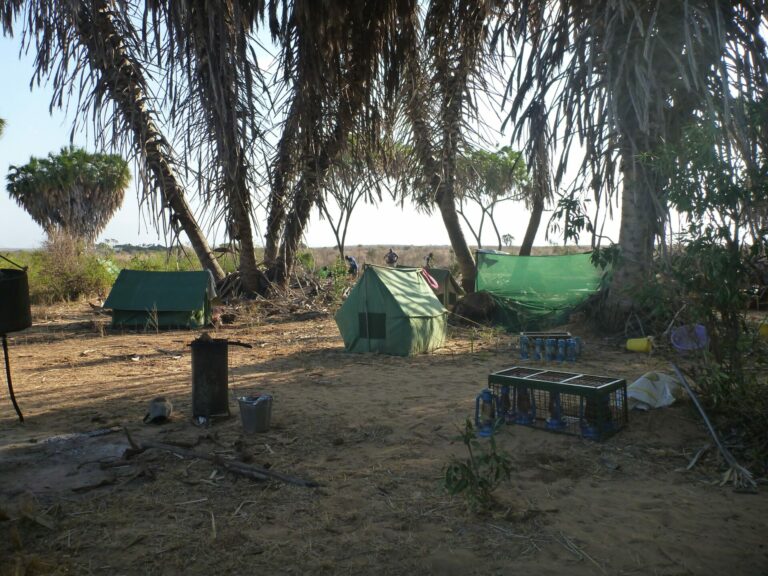 EIPYA CHAPEYU CAMP.
Staff tents—'pup' tents repurposed from worn-out, larger tents.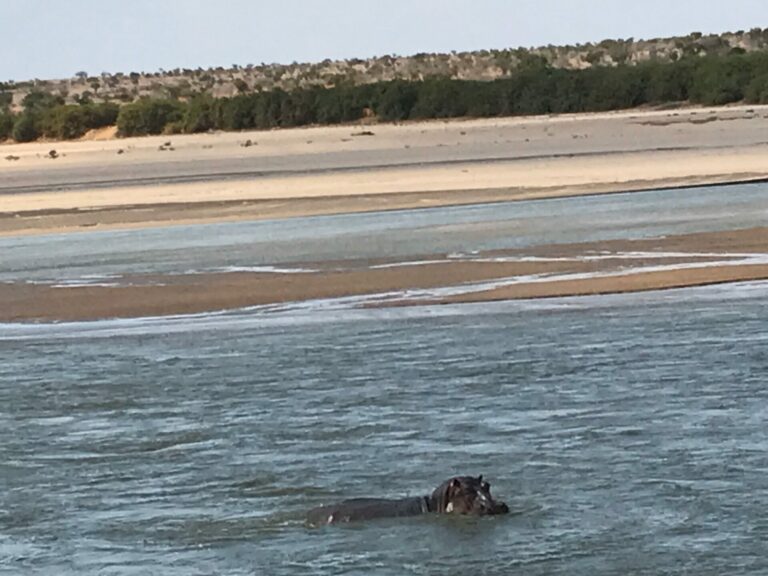 HIPPOS IN THE MORNING
Another hippo hoping for a bite.  We did get charged getting out of the river later in the day…  Lots of crocodiles at today's resting spot overlooking the river.  Also Egyptian geese with goslings and hadada ibis.  Saw mixed herd of zebra, Peters gazelles, oryx, and eland. 
I liked to watch the herd animals as we approached to see which ones noticed us first and how they responded.  Gazelles for instance tended to bolt as a group whereas giraffes would watch for a while first…  Different survival strategies I assumed.  Also saw a Silver-Backed Jackal and a hyena.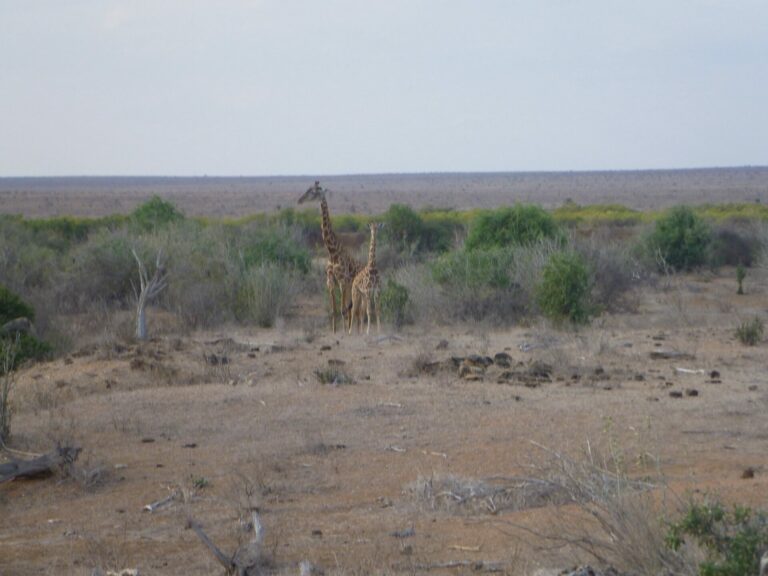 EVENING DRIVE / DURUSIRKALE CAMP.
We saw several elephants eating the sparse vegetation during the evening drive.  The elephants in particular seemed quite stressed.  Elephant clusters are matriarchal hierarchies.  Nonetheless, mothers with a young calf who can't keep up in their search for food are left behind.  Very difficult.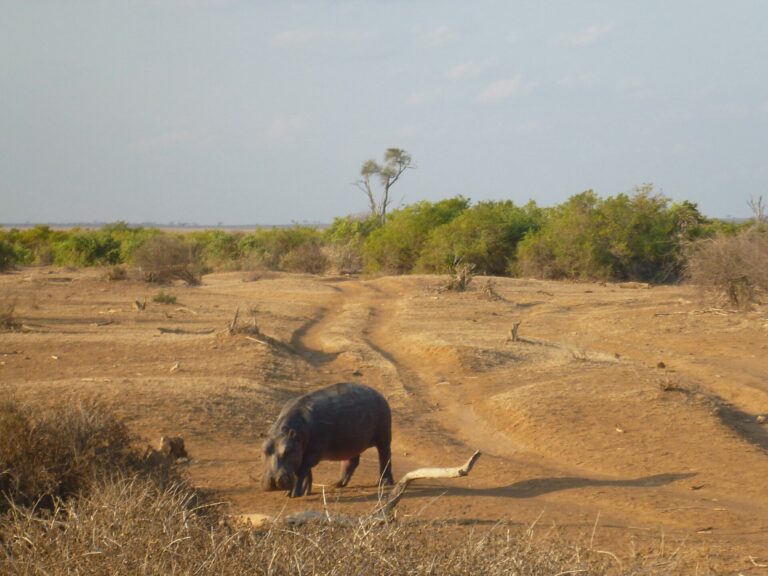 EVENING DRIVE / DURUSIRKALE CAMP.
Hippos typically leave the river in the evening in search of food along hippo trails that run perpendicular to the river.  This guy however was shuffling along the track.  They look silly (thanks Disney), but are quite dangerous.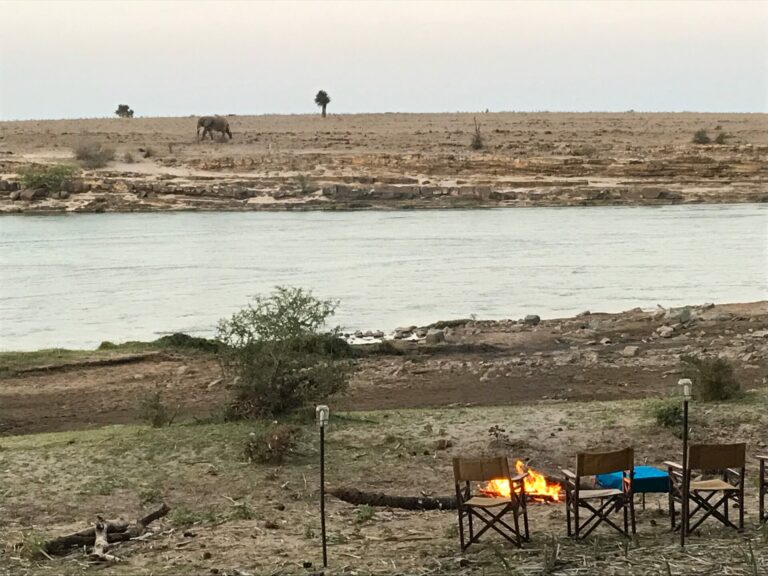 HAPPY HOUR / DURUSIRKALE CAMP.
Campfire.  Wine.  Samosas…  With a bull elephant walking by—just across the river.