On the Road is a weekday feature spotlighting reader photo submissions.
From the exotic to the familiar, whether you're traveling or in your own backyard, we would love to see the world through your eyes.
Litlebritdifrnt
As you know my husband is American so we do not do foreign holidays because there is so much of the UK that he has not seen.  One of our pilgrimages is to Edinburgh for the Festival and specifically The Royal Edinburgh Military Tattoo.  This year we combined that trip with a trip to Loch Ness to memorialise our trip there in 1990 shortly before he was recalled for Desert Storm.  Edinburgh, as you can imagine, is an absolute zoo during festival, but it is really worth doing.  There are over 250 fringe venues and every hall, club, pub, cellar, and courtyard has some sort of act going on, with the acts themselves in the streets during the day performing snippets and handing out leaflets advertising their shows.  It is great fun.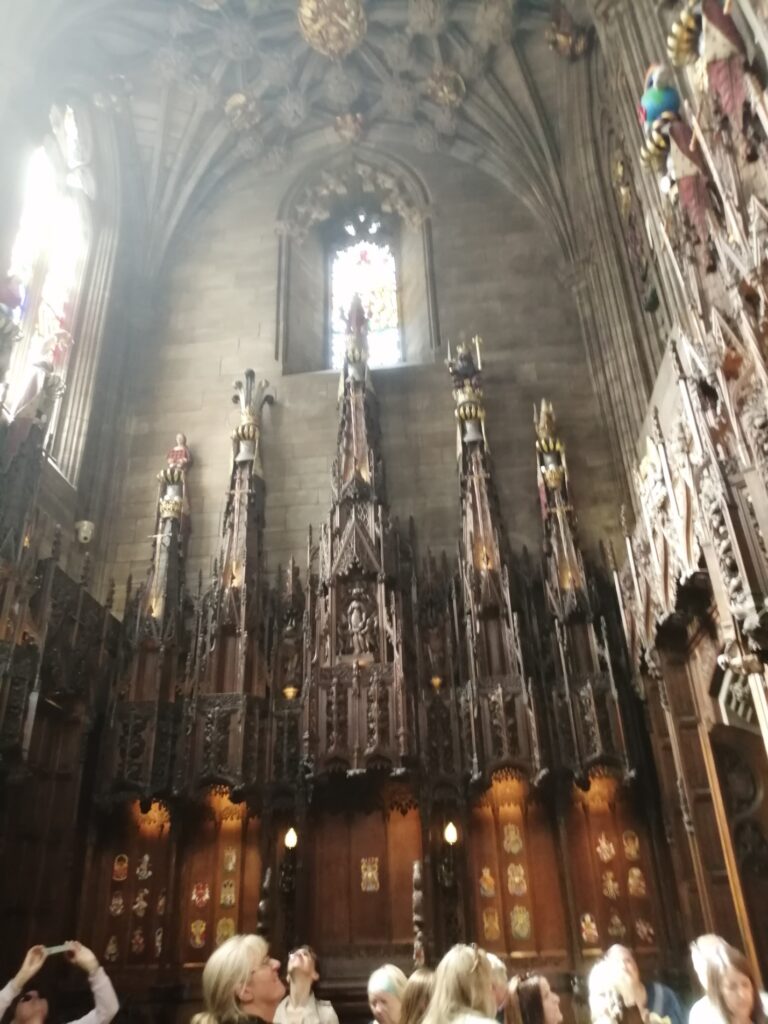 St. Giles Cathedral
August 19, 2022
Those of you who have watch the goings on surrounding the death of our beloved Queen will no doubt be familiar with the name of St. Giles Cathedral.  This is inside the Thistle Chapel, the small chapel inside the Cathedral which is reserved for members of The Order of The Thistle which is a society of people granted the honour by the Monarch.  The carving as you can see is simply astounding.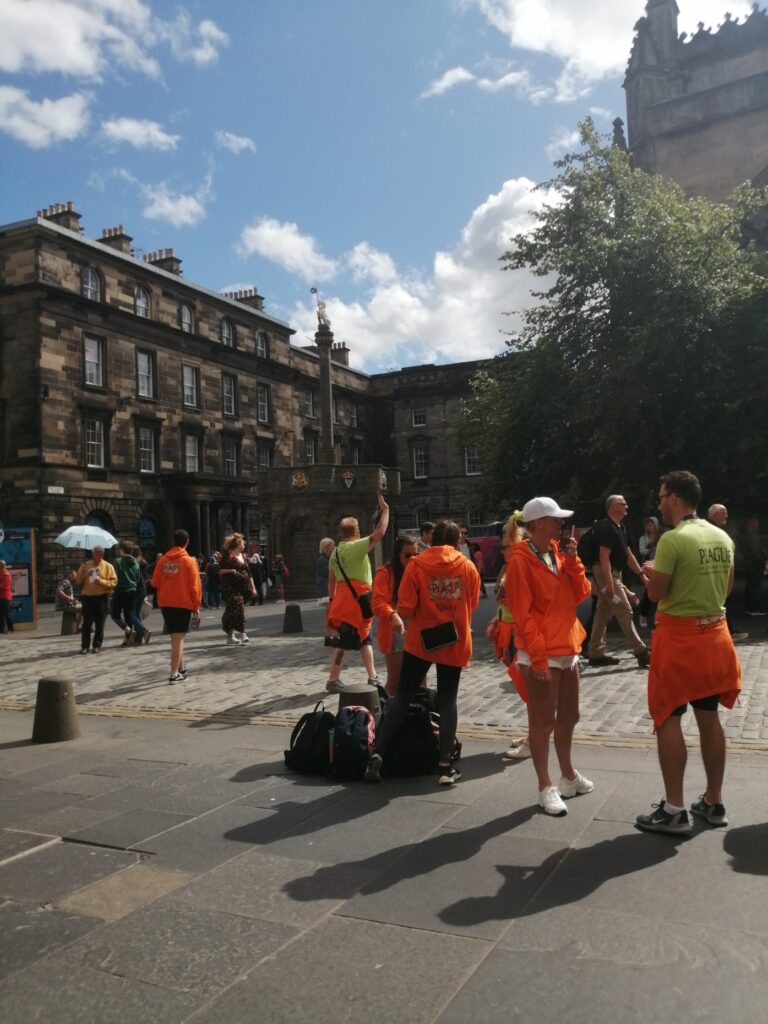 The Square
August 19, 2022
Again for those who watched the ceremonies this is the Square where is was proclaimed that The Queen had died and Charles was now King.  When this picture was taken you can see the various troops of actors etc., who were advertising their shows.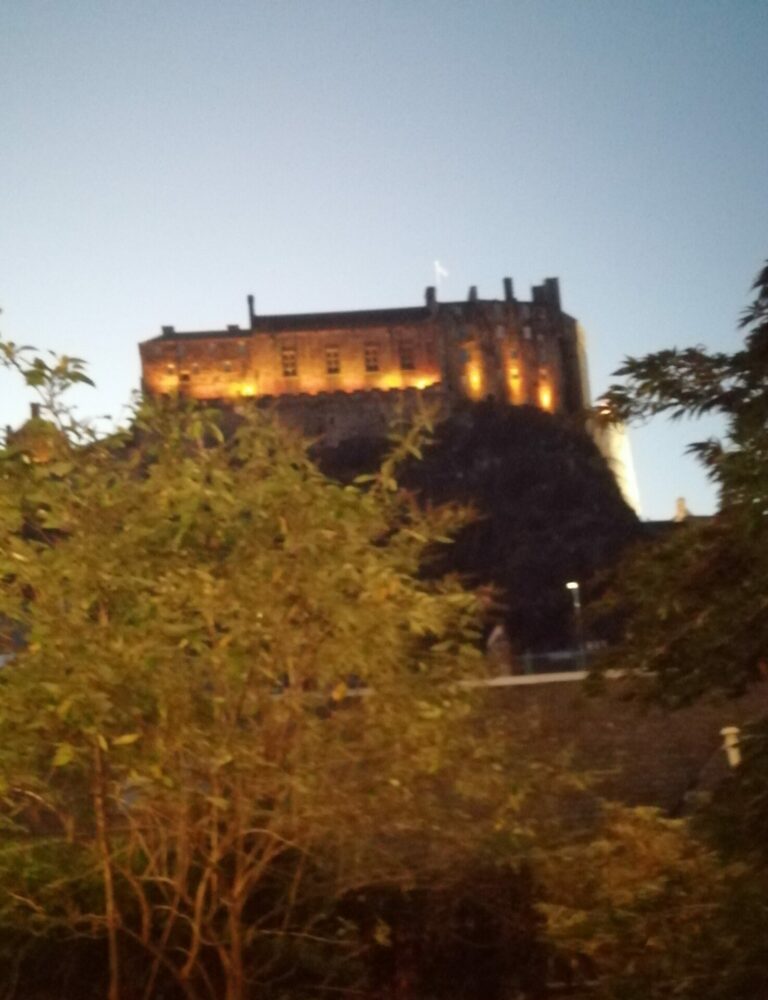 Grassmarket
August 20, 2022
This is the view from the Apartment we stayed in looking up toward the Castle.   Edinburgh Castle is built on top of a volcanic cliff so it is the perfect defensive position.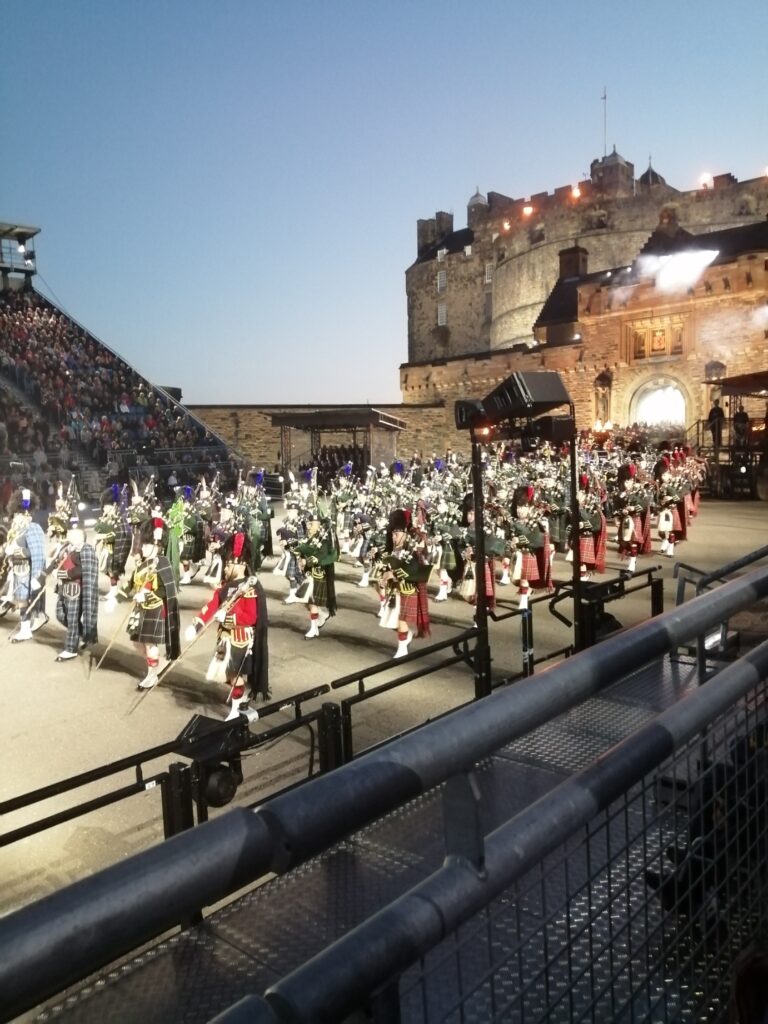 Edinburgh Castle
August 19, 2022
The reason for the trip of course was the Tattoo.  It was absolutely brilliant and the only disappointment for my Husband was the abject failure of the US Army Band from DC to "read the room" so to speak.  They performed a mostly show tunes show, with more singing (two females and one male) than actually playing or Marching. Nevermind, the pipers were of course pitch perfect and brought a tear to my eye.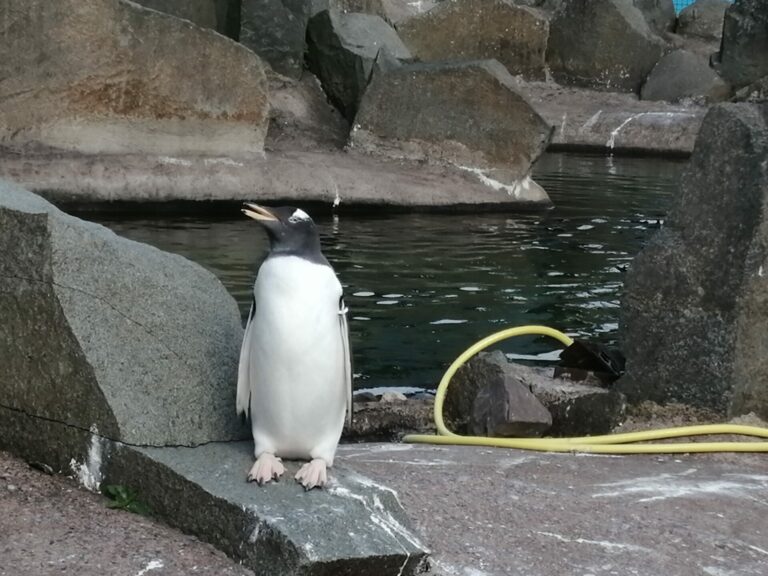 Edinburgh Zoo
August 20, 2022
We spent a wonderful day at the Zoo.  Luckily for me I had a mobility scooter to get around because believe me when I tell you that Edinburgh Zoo was built on the side of a Cliff.  The Meerkats are at the bottom and the Tigers are on the top.   Tomorrow Loch Ness!