On the Road is a weekday feature spotlighting reader photo submissions.
From the exotic to the familiar, whether you're traveling or in your own backyard, we would love to see the world through your eyes.
Argiope
Good morning, Juicers.  In mid-October, I headed to Catalunya for a conference in Sitges, just outside of Barcelona.  It was my first time there, and I very much hope I'll get back again.  Sitges is a little beach community about 45 minutes by train south of Barcelona, and public transportation is easy and plentiful.  When Mr. Argiope and I arrived in Sitges after an overnight flight, dazed and confused in that way that arrival in Europe after a night of fitful dozing causes, I heard squawking.  Yep, actual squawking.  Looked up to find some cute little green parrots fussing in the palm trees above me. Quite a change from the increasingly cloudy and cool Midwest we'd left behind 12 hours earlier. I never did manage to capture the parrots, but here are a few other things we saw in Sitges and Barcelona.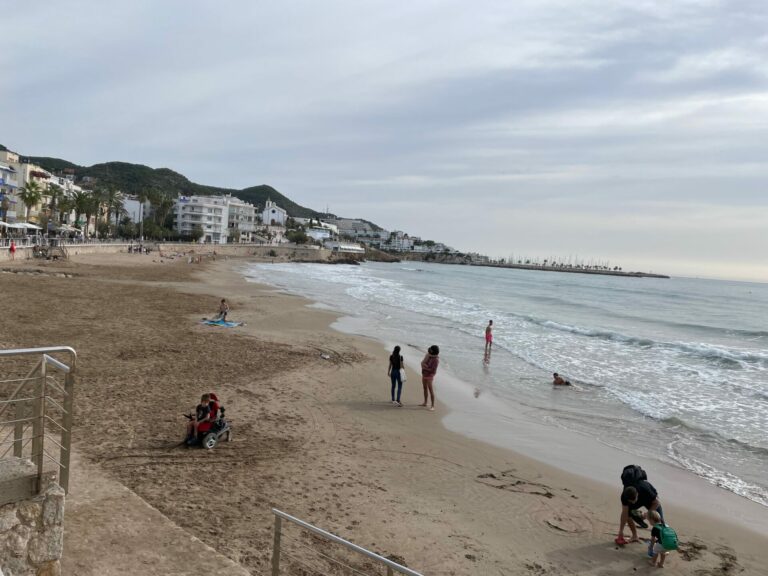 Sitges beachfront
October 18, 2022
First, one of the many beaches in Sitges.  Most are clothing required, but at least one is clothing optional. Water was cool but still nice to dip one's toes in in mid-October, but our taxi driver said it was unseasonably warm.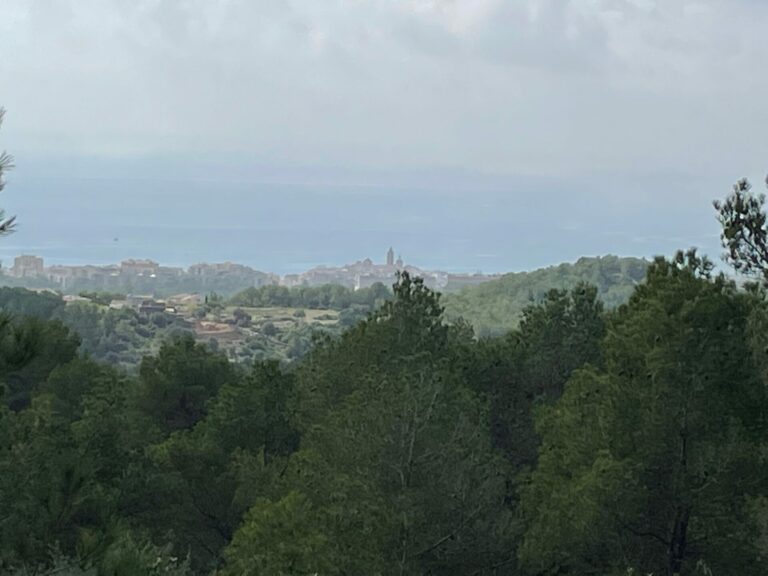 Parc del Garraf
November 19, 2022
It's possible to hike from down near the water all the way up to Parc del Garraf, a national park in the hills stretching from above Sitges to above Barcelona.  We walked far enough uphill to be able to look down over Sitges and the hazy blue Mediterranean in the distance.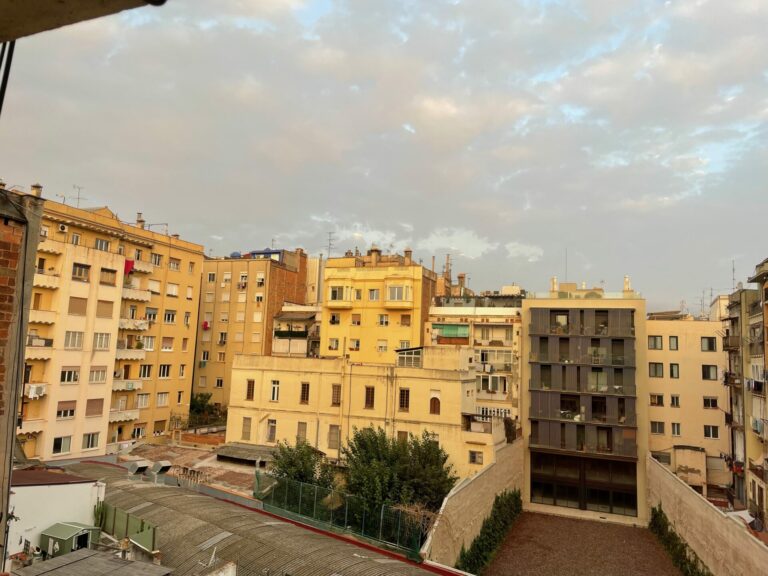 Barcelona, El Raval
October 22, 2022
After 4 days in Sitges, the conference concluded so we took the train to Barcelona.  This was the view from our flat window in the morning.  Usually the sky was a bit bluer.  We stayed on a very vibrant street with tapas bars and other storefront, but up here on the 4th floor it was absolutely quiet and peaceful.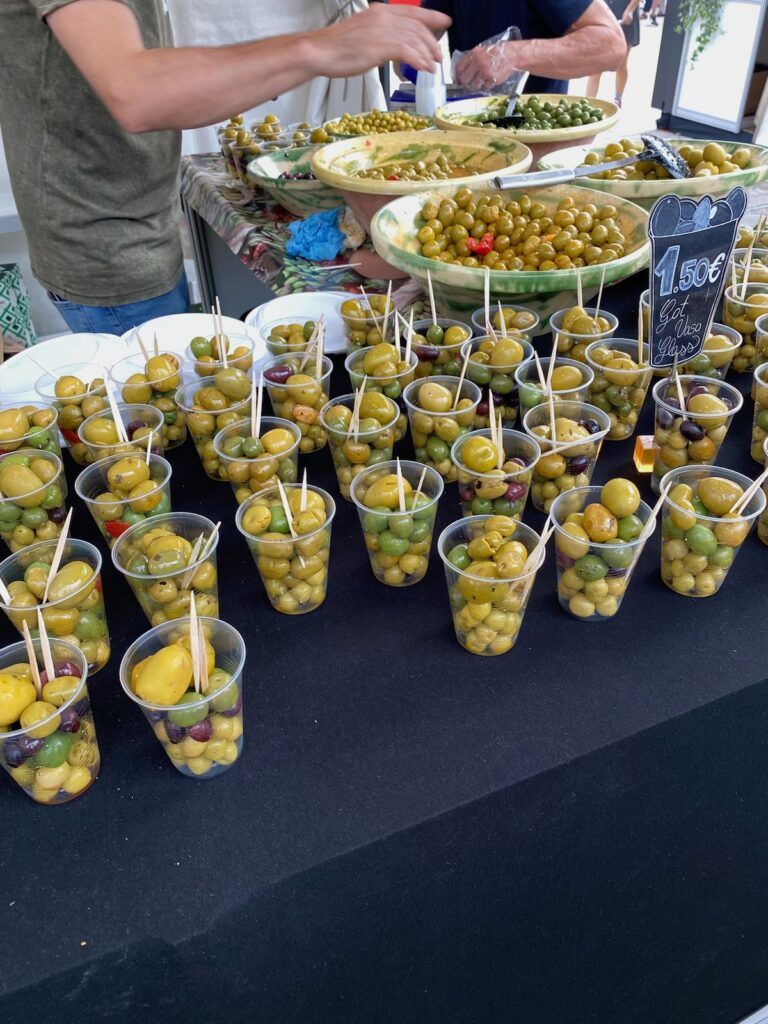 Mercat de Mercats, Barcelona
October 23, 2022
We decided to take the Metro to visit a pop-up foodie event for Barcelona locals, the Mercat de Mercats (market of markets).  There, we sampled the tastiest olives we've ever had, marinated in some kind of crack-like herb and spice mixture that made these irresistible.  Washed them down with my new favorite adult beverage, Estrella's Damm Lemon, which is a shandy mixed with fizzy lemon. Don't judge, it's fantastic and I can't find it anywhere in the U.S. but someone should start importing the stuff right away.  You'll make a fortune…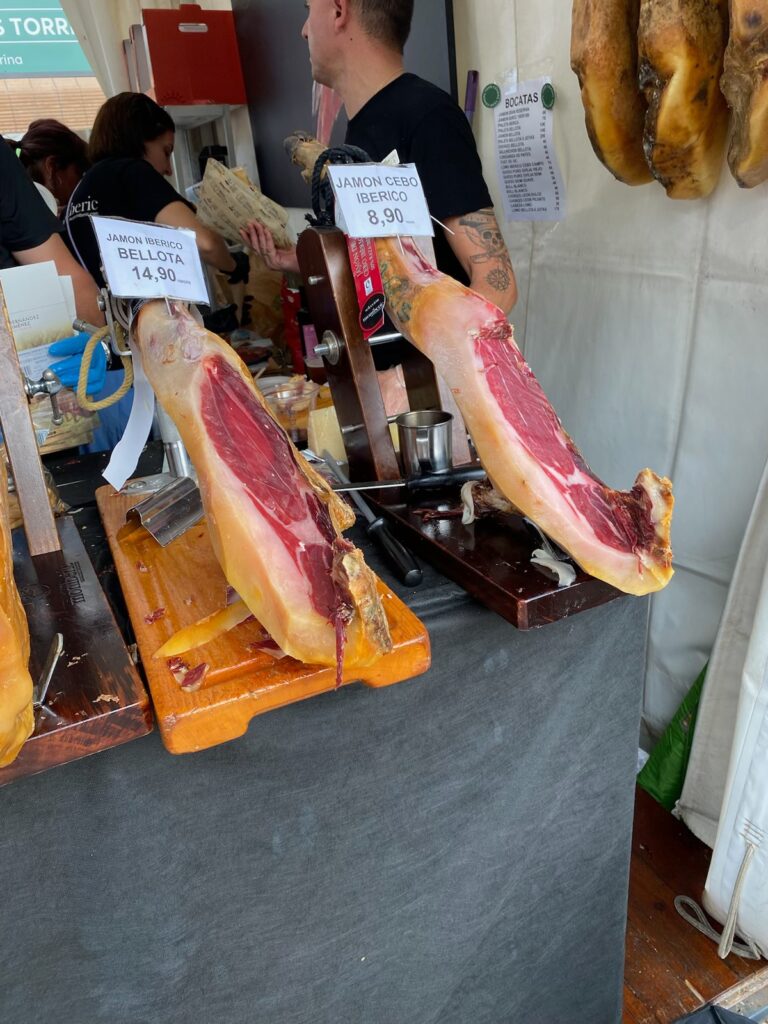 Mercat de Mercats, Barcelona
October 23, 2022
With apologies to the vegetarians and vegans in the crowd, this is jamon Iberica, also at the Mercat de Mercats.   We're talking free-ranging pigs fed on acorns that taste happy and, unfortunately for them, scrumptious.  Jamon Iberica is sliced off the actual ham by an expert carver using the thinnest, sharpest knife imaginable for paper-thin slices, which are served with hard little breadsticks.  Swoonworthy, if you're into it.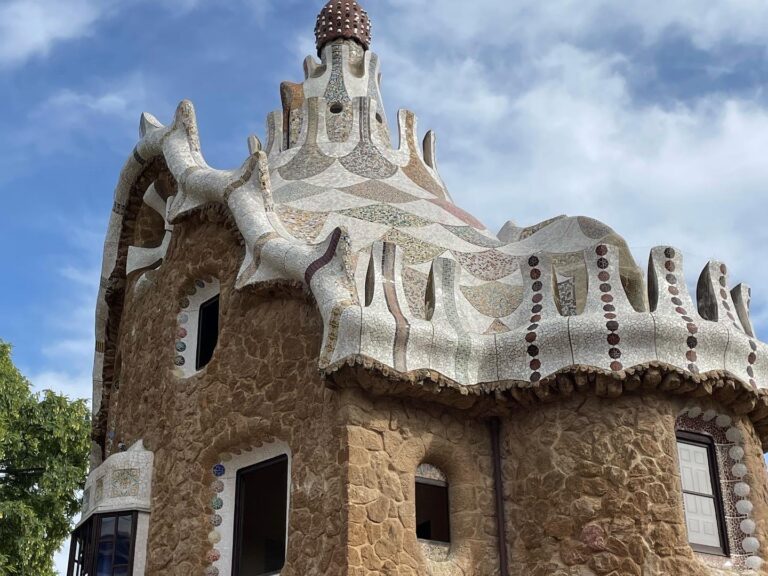 Park Guell, BCN
October 24, 2022
I'm going to bypass Sagrada Familia for now—that will be another entry—in favor of a few other sights.  Here is one of the modernista houses in Park Guell, a Gaudi playground that was supposed to be a housing development but instead became a park.  It was hot and stuffed to the gills with humans when we were there, but it would be just wonderful on a cooler day.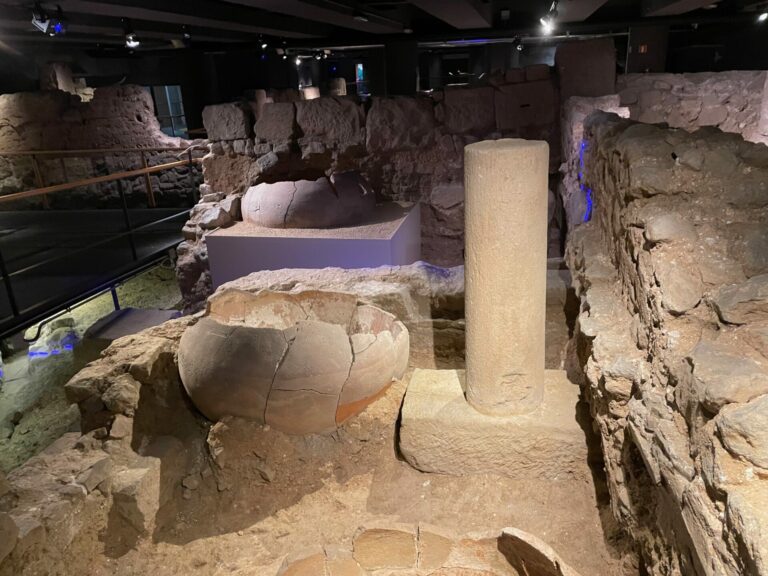 about 20 feet under present day Barcelona
October 25, 2022
Underneath Barcelona is Barcino, the Roman outpost established about 2000 years ago.  You can walk along the streets, still preserved under the Barcelona History Museum, for quite a ways.  This was once a factory making garum, or fermented fish pickle sauce, which was apparently quite the sought-after condiment, and Barcino was a big exporter back in the day.  I can only imagine the smell, but the giant vessels are still partially intact in the factory floor and archeology fans can get their geek on in a major way in here.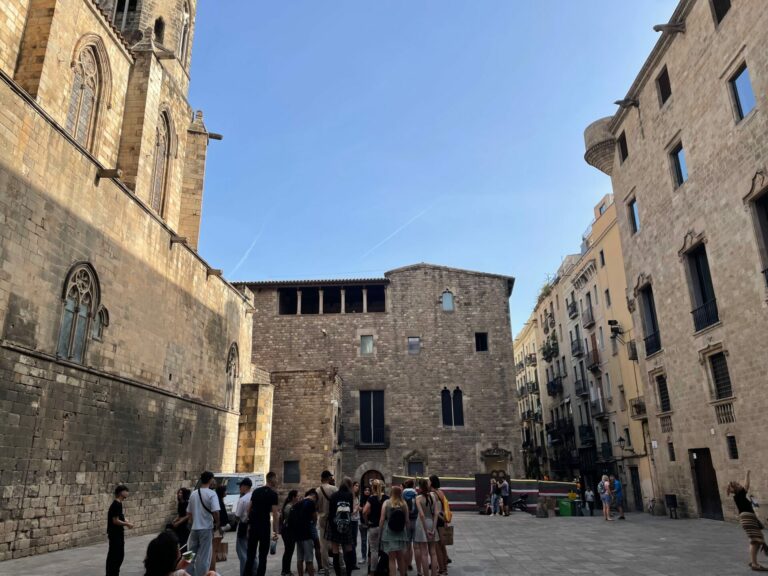 Barcelona History Museum
October 25, 2022
And this is the city street in the Gothic Quarter right above where Barcino lays quietly underfoot.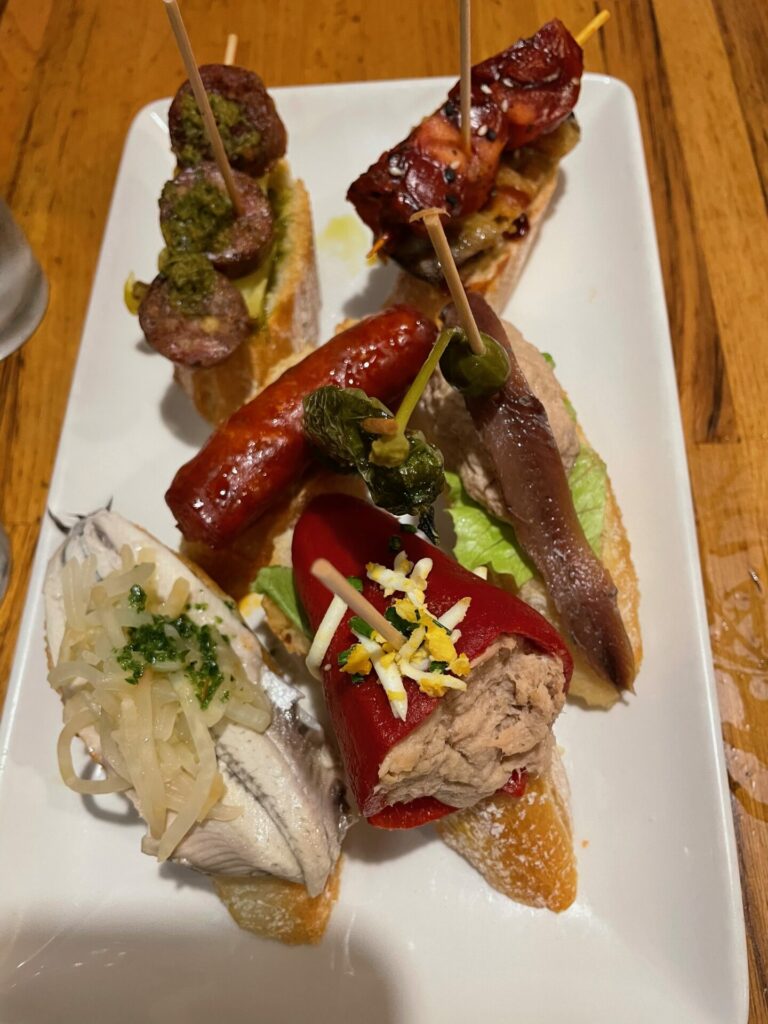 Las Tasquettas de Blai
October 25, 2022
No Barca without tapas, right?  We loved the many fish-forward tapas offerings but of course there was also meat, cheese, and veggies in an incredibly inventive and pretty darn affordable selection.  A really delicious and filling dinner for two at a tapas bar in Barcelona, including drinks, was less than $40.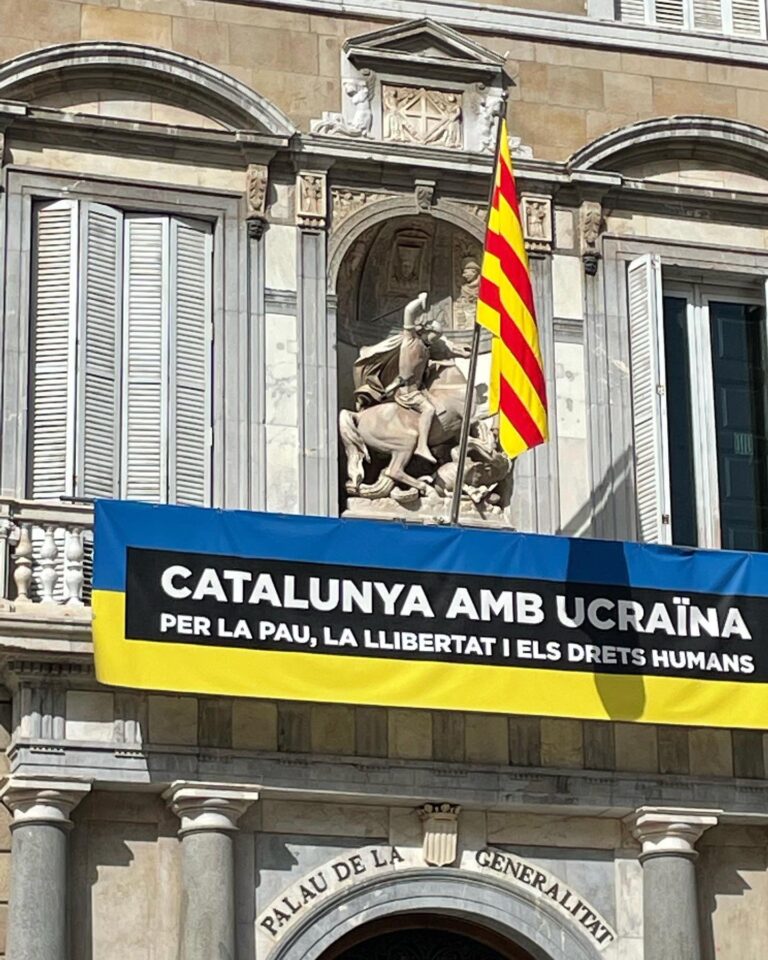 Placa de Sant Jaume
October 25, 2022
Finally, the regional administration and city hall in Barcelona are opposite one another on a plaza where the free exercise of democracy and protests often take place.  Both buildings were sporting banners supporting Ukraine, and this one has the Catalan flag flying high.  It was clear in Barcelona and Sitges that we were in Catalunya first and secondarily in Spain.  Spain seemed like an afterthought, really, given that all signs were bilingual with Catalan first.  Next time, Sagrada Familia, amazing and still under construction.