On the Road is a weekday feature spotlighting reader photo submissions.
From the exotic to the familiar, whether you're traveling or in your own backyard, we would love to see the world through your eyes.
Elma
At the end of September and first part of October 2022, I took a trip to Canada and New England. We started in Montreal, sailed down the St. Lawrence, toured the Canadian Maritime provinces, and down the New England coast to Boston. I booked this trip two years ago, in hopes that COVID would be over. Well, COVID isn't over, but the tour company assured me that I could travel safely.
I wrote several long paragraphs about all the obstacles I encountered, but decided it was more than your really wanted to know. I remember when travel used to be easy and fun. The only thing that rose above the level of annoying was that just as we were setting out down the river, Hurricane Fiona slammed into and tore up most of Atlantic Canada, necessitating some rearranged itinerary.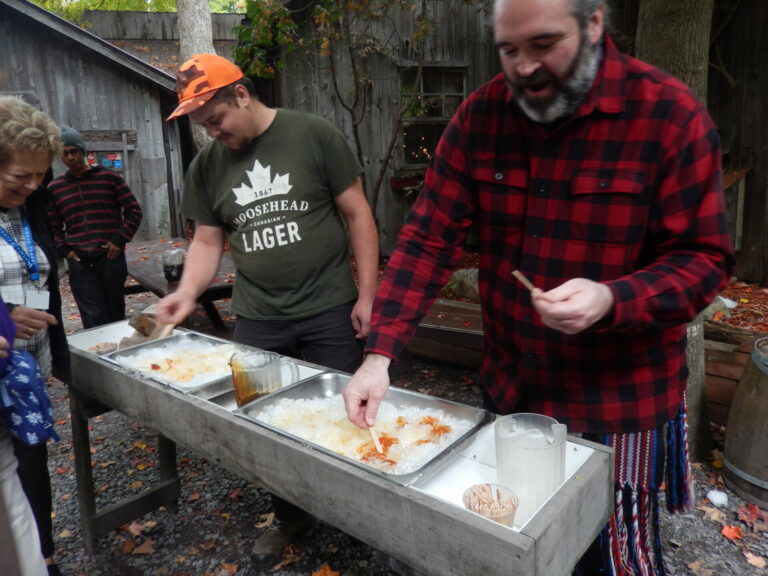 Montreal, Quebec, Canada
September 28, 2022
We had a city tour of Montreal and then went out to a "sugar shack", where they made maple syrup the old fashioned way. Here they are offering us maple taffy. I remember when I was a kid, if we had the right kind of snow, my mom would cook the maple syrup down and pour it onto the fresh snow to make what she called wax on snow. This tasted like I remember.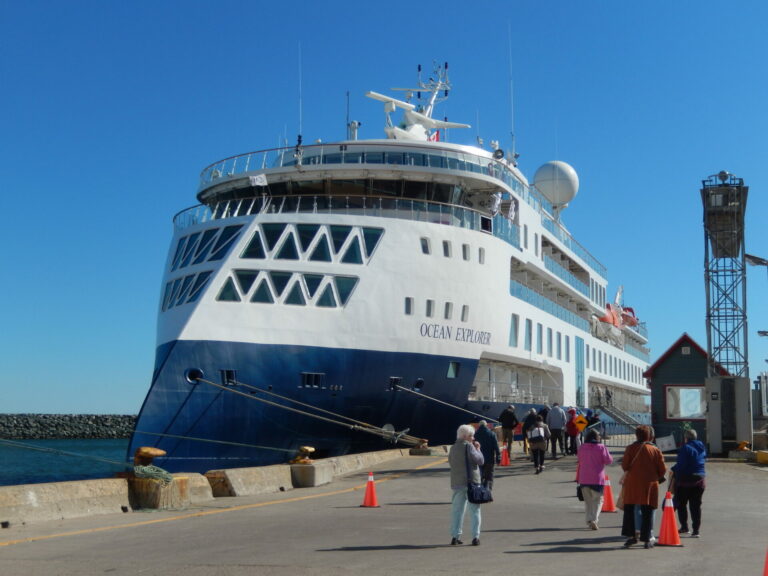 Montreal, Quebec, Canada
September 29, 2022
After enjoying Montreal, including an impromptu pub crawl, we embarked on our ship, the Ocean Explorer. She is an "expedition" ship, one designed to get you as close to the action as possible. The captain had only been master of the ship for less than a year, so he really enjoyed showing us what she could do.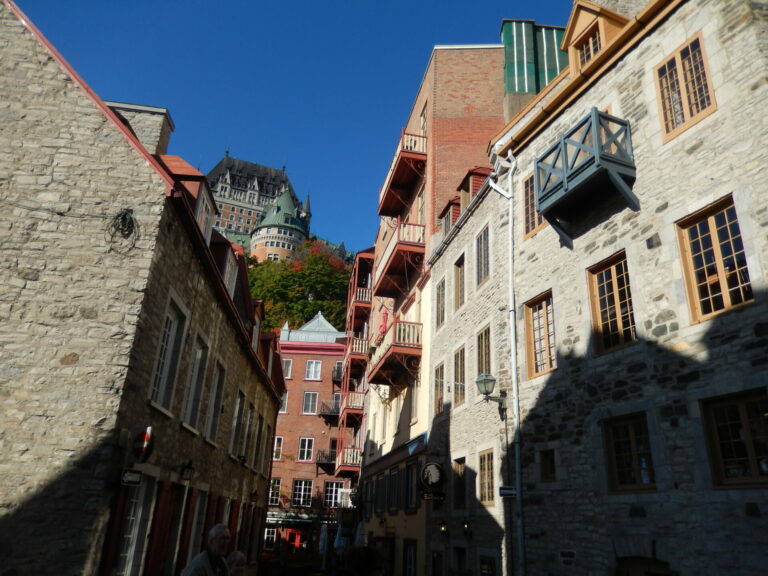 Quebec City Canada
September 30, 2022
Our first port was Quebec City. Here is a view of the iconic but not old Hotel Frontenac, from the really old town.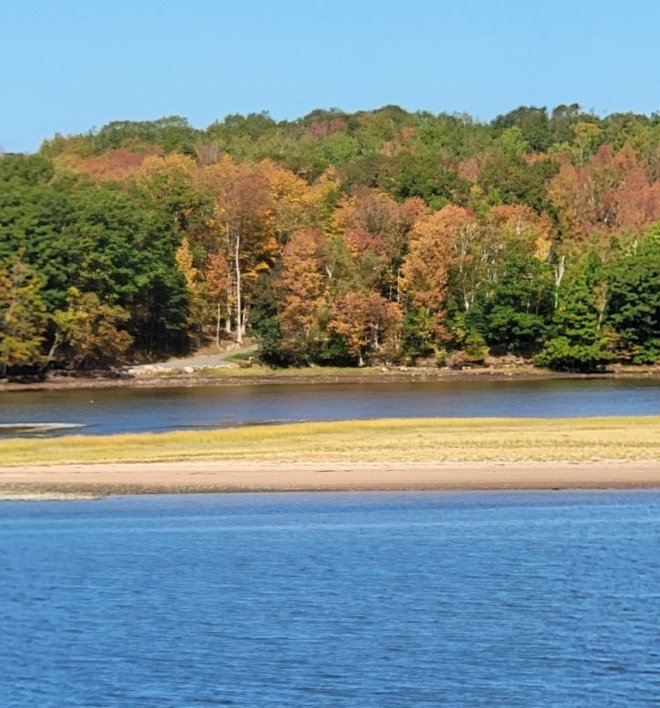 On the St. Lawrence River Quebec Canada
October 1, 2022
There was not as much fall color along the river as I had expected.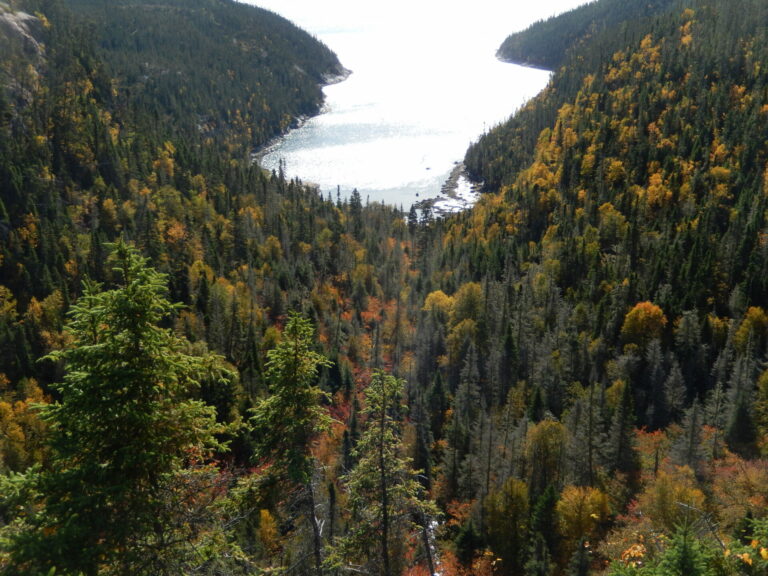 Baie-Comeau Quebec Canada
October 1, 2022
We next called in at Baie-Comeau. It was a town built by Colonel Robert McCormick, the publisher of the Chicago Tribune. He needed a paper mill to supply the newsprint, so he built the mill and the town. It was a nice place. Because all these places were small towns, they did not have nice tourist coaches. Instead we got school buses. The buses, with questionable suspension, took out to see Havre St. Pancrace fjord.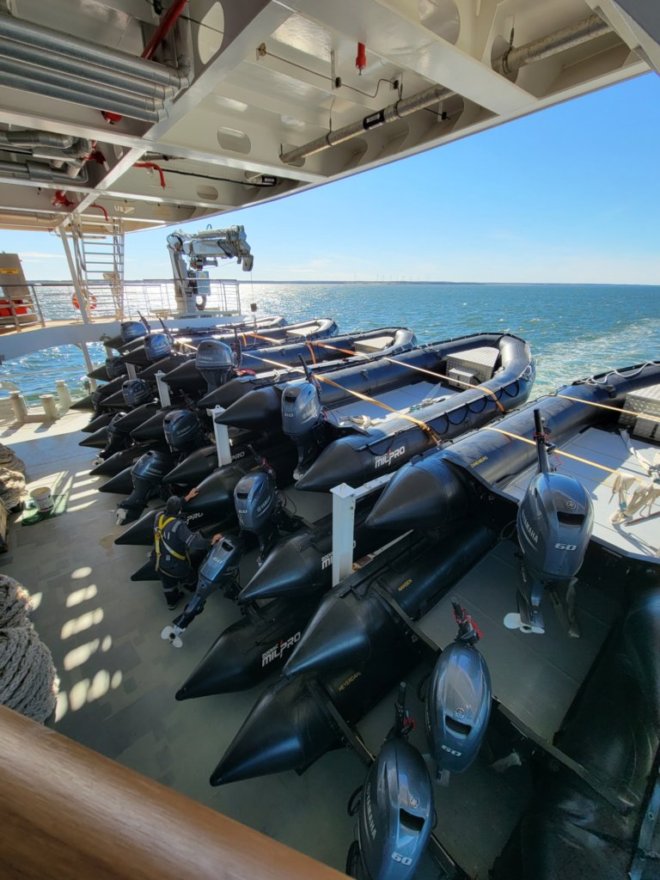 At Sea off the Gaspé Peninsula. Quebec Canada
October 2, 2022
As befits an expedition ship, there was an array of Zodiacs on the aft deck. When I saw in our itinerary that at one port we would be getting into the Zodiacs to go to shore, my reaction was "no this is where I will fall, ignominiously, into the Gulf of St. Lawrence." But that particular port was closed to us because of storm damage, so I never got to find out if I could have done it.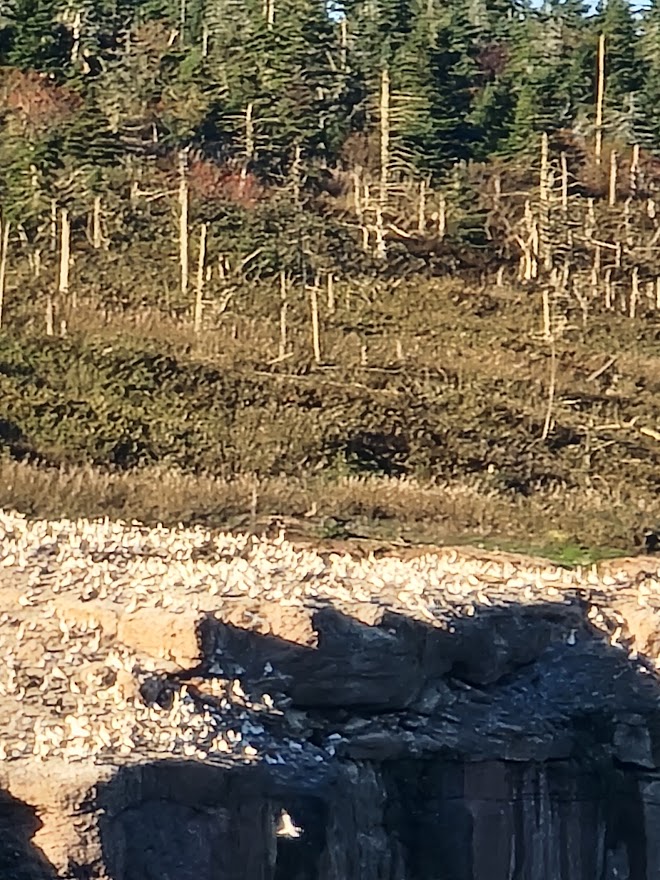 Bonaventure Island off the Gaspé Peninsula. Quebec Canada
October 2, 2022
On October 2nd we sailed around Bonaventure Island off the Gaspé Peninsula. The Ship's Naturalist was beside himself with joy because all the Northern Gannets were still there. He had expected them to have started their migration by then.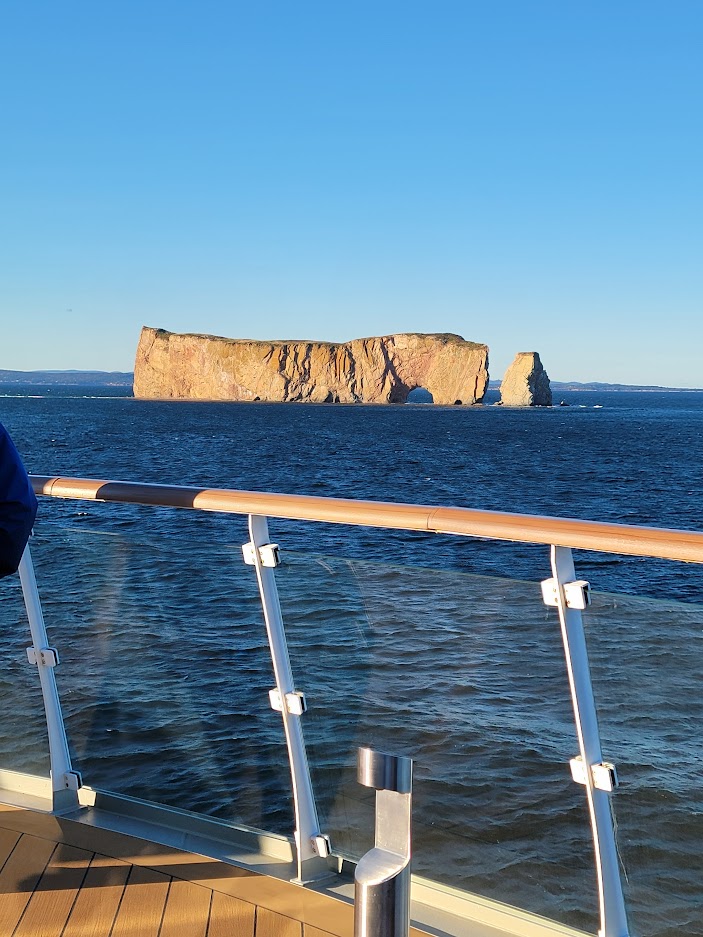 Percé Rock off the Gaspé Peninsula, Quebec Canada
October 2, 2022
Then we sailed around Percé Rock, where the captain took the opportunity to show off his ship by getting as close to the Rock as he could. The cruise director was very excited as he explained the amazing technology that was allowing this. What convinced me that it was a really impressive feat was when member of the crew, from the engine room, kitchen and housekeeping, rushed up on deck to take selfies with the Rock in the background. We got a lot closer than this picture suggests.