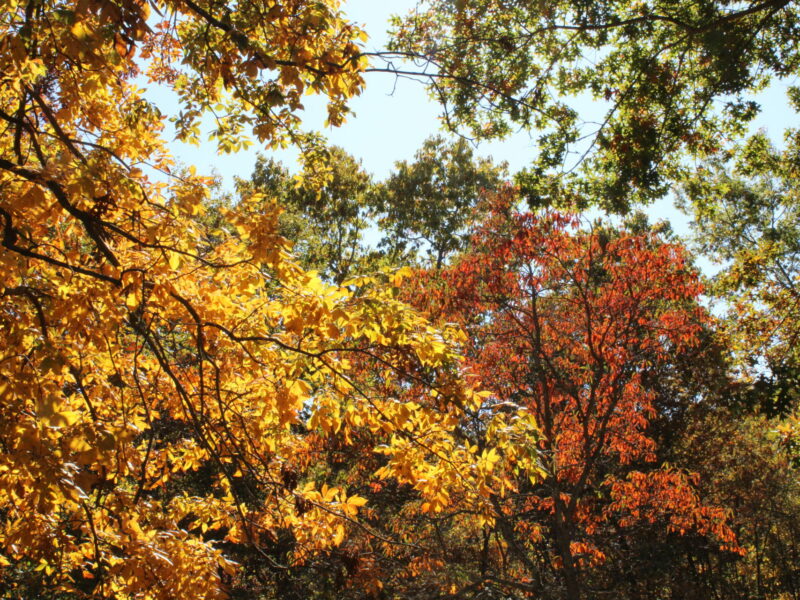 From our own beloved ace photographer Ozark Hillbilly:
Top photo: Looking up and seeing all the colors is one of the many memories I hope to take with me into whatever follows this life.

It's not much, but it's all ours and we love it here.


From My Front Porch: I will sit out here for hours at a time and watch the light change.


This season's colors were spectacular.

I have a plethora of dogwoods on our property, and they please my eye in both spring and fall.


This sapling has grown alongside my drive, I should cut it down, somebody will, but I can't. It has grown in an inhospitable location and I can't help but admire its tenacity and let it live.


Sometimes, beauty lies at our feet.


If I could be so fortunate as to die with this last light fading before my eyes…

***********
What's going on in your garden(s), this week?