On the Road is a weekday feature spotlighting reader photo submissions.
From the exotic to the familiar, whether you're traveling or in your own backyard, we would love to see the world through your eyes.
I have received only one Christmas when we were little photo, so unless you guys send some in, there will be no On the Road next week.  Maybe now that the GA runoff is over we can stop holding our collective breath and start sending in On the Road submissions again?  Unless folks want to take a break from On the Road?
JanieM
Most of my early exposure to Maine was in the form of weekends, or occasionally longer visits, at an old farmhouse in Vienna (Vye-enna), half an hour northwest of where I live now. The farmhouse was the second home of a college professor I knew, and my friends and I had the use of it sometimes when the professor was away on sabbatical. We'd leave Boston during Friday rush hour and drive for three and a half hours on increasingly quiet roads until we were, or so it seemed, at the end of the earth. I remember getting out of the car late at night, breathing the cold winter air of the north country, hearing the sound of nothing but our boots crunching on the snow, and marveling at the stars, of which only one or two can be seen in Boston.
We'd spend the weekend playing cards, reading, and walking or skiing in the snowy woods. For all we saw of other people or modern life, it might have been an earlier century. (Except, of course, for modern conveniences like indoor toilets.)
On Sunday or Monday we'd head back to reality until next time.
Eventually I moved to Maine, and what had been Vacationland took on the same kind of reality as any other place where one lives one's daily life. There's less traffic, which is reason enough to stay here all by itself, at least until I get rich enough to have a driver. It's quieter. But daily life is not a vacation, even in Vacationland. Retirement, on the other hand, is a closer approximation, and taking pictures is a nice way to spend it.
Thanks as always to Steve from Mendocino for all his contributions to these posts.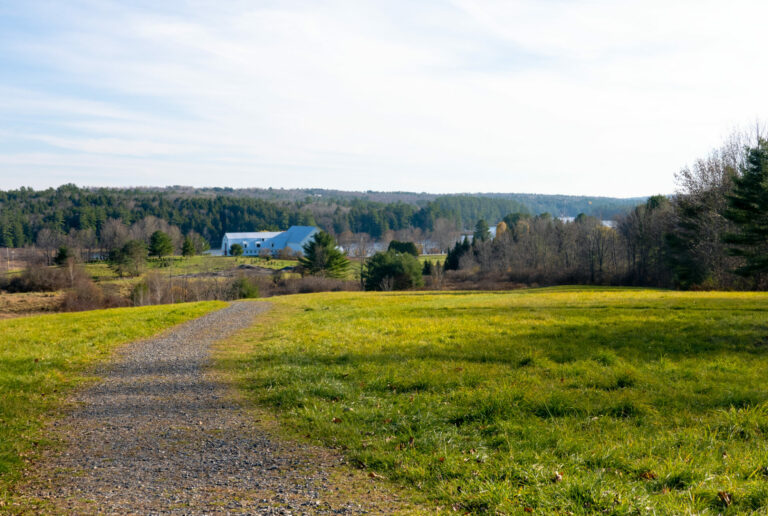 Readfield, Maine
The barn in perspective in its landscape. Maine doesn't feel like the end of the road to me these days, and in fact, central Maine never was. But this picture of the barn brings home the way the forest still dominates this land. I flew over this area only once, not long after I moved here, when I had an urgent reason to be in Boston and flying out of Augusta was my best option. You fly over lake after lake after lake, and from the air it looks mostly like untouched wilderness. Yet all these lakes are lined with camps and year-round dwellings, it's just that the rules about building near the water are strict enough to leave the forest cover relatively intact.
The trail visible in this picture is at one end of a network of trails used for cross-country running, cross-country skiing, and snowmobiling. Unofficially, the steep drop-off a little ahead of where I was standing gives the spot its local nickname of Suicide Hill, referring only to the skiing wipe-out kind, thankfully.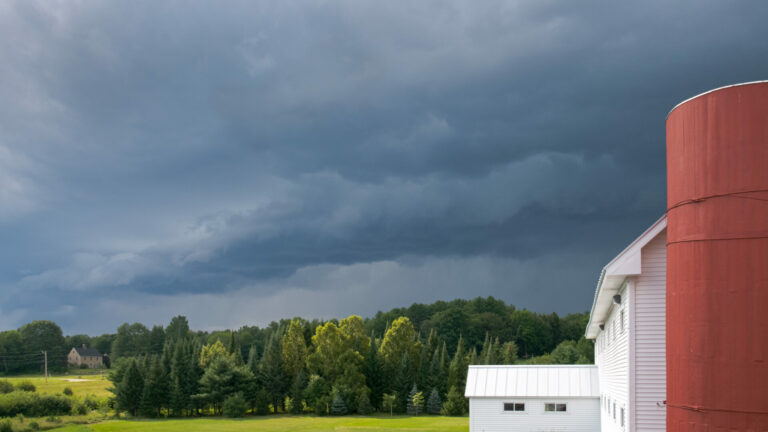 Readfield
When we were first working together, Steve called our Maine skies "dramatic," and not without reason. I love these moments when the sky is stormy but the sun is peeking through somewhere. It's especially nice when it happens at sundown, but this was just a lucky catch in the middle of a July afternoon.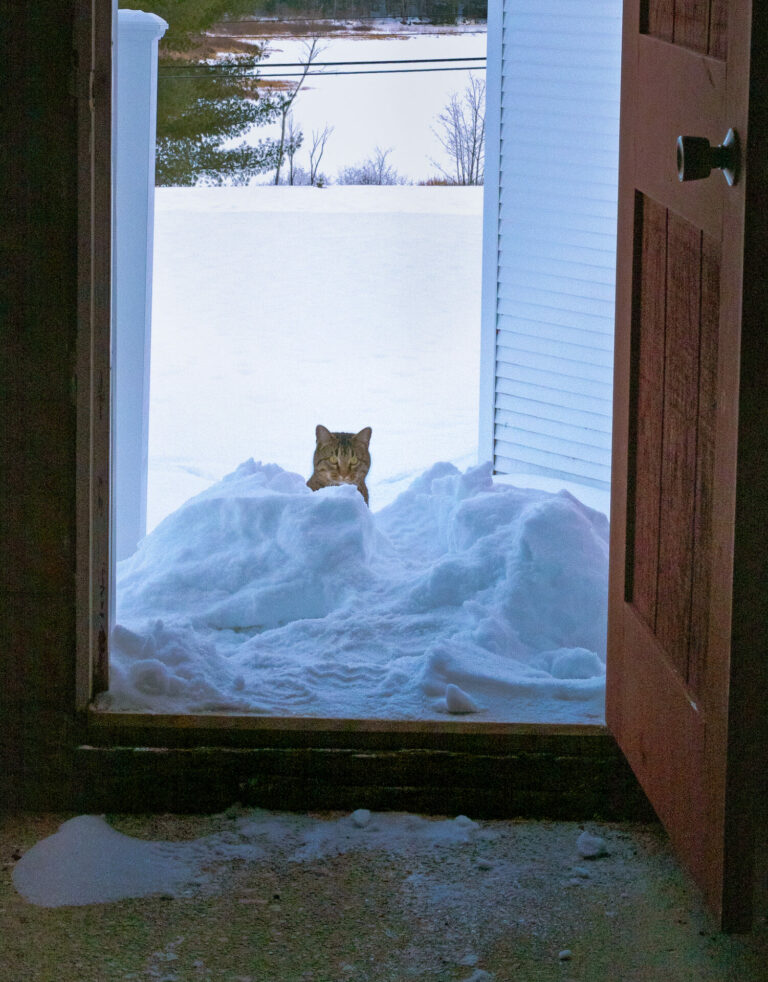 Readfield
Luthien is the most recent addition to the series of barn cats that have lived here over the years (I think we had a max of five at one time). She was raised more closely with humans than any of the others, and she's a little more interested in us and our doings than most of the others have been. On this particular day she followed me here and she followed me there as I took pictures inside the barn. Eventually she wanted to go outside, so I let her out the back door of the big shop and went back to my picture-taking. When I opened this door (which leads out from the milking parlor), there she was, still curious about what I was up to.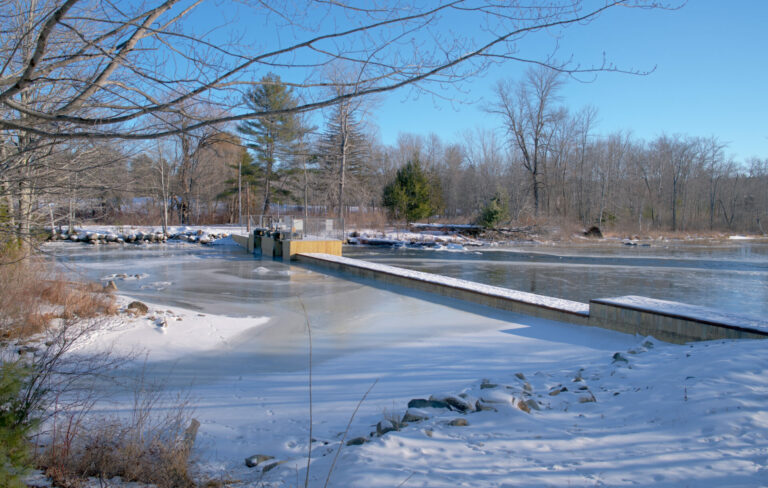 Mount Vernon, Maine
Mill Stream dam in winter. This has been one of my go-to spots for taking pictures for many years. In the before time, I tended to go only for the fall color. Now I go at any time and find interesting things to photograph.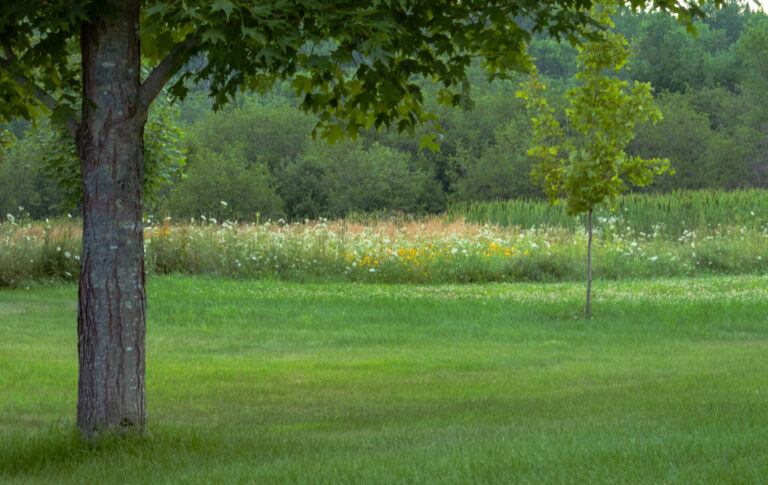 Readfield
Two of the newer maple trees, and the volunteer beauty of wildflowers in July. The field has had many transformations over the thirty-five years I've been here, and though I tend to grumble at its relative tameness now, it's still lovely.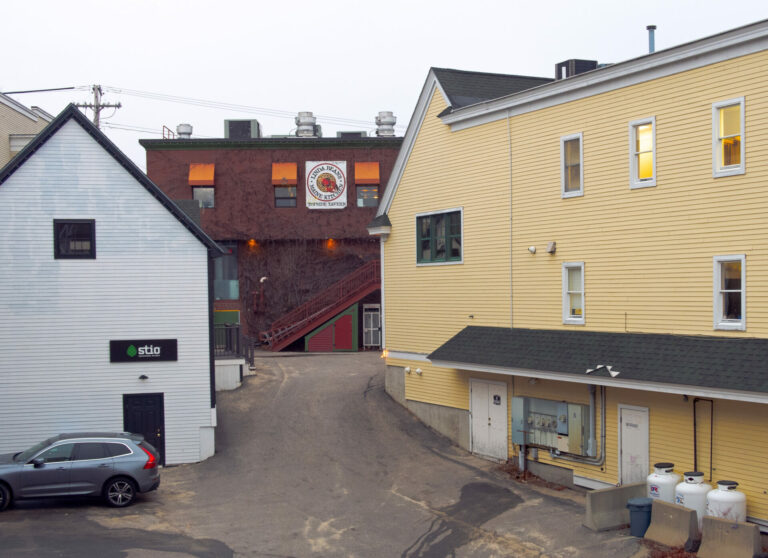 Freeport, Maine
For a change of pace, a back alley in Freeport. This was taken in March, one of the low points of the year as far as Freeport crowds go.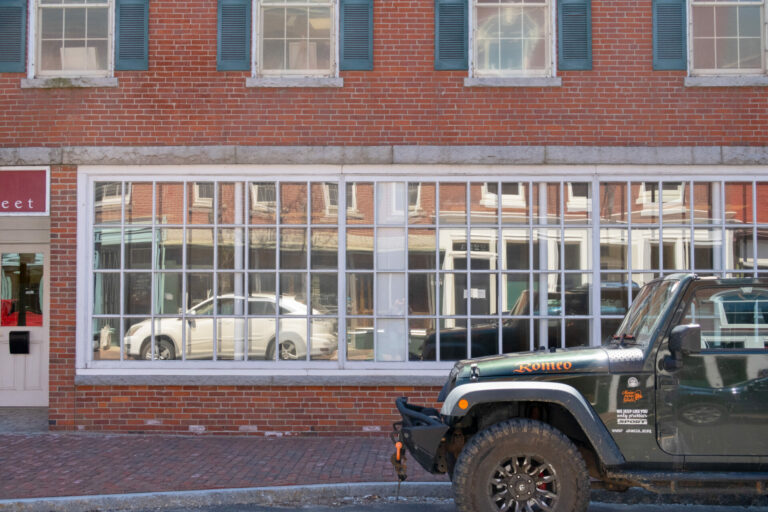 Gardiner, Maine
Water Street. As I try to expand my comfort zone for subject matter, I make discoveries. Like, there are reflections in other things besides lakes.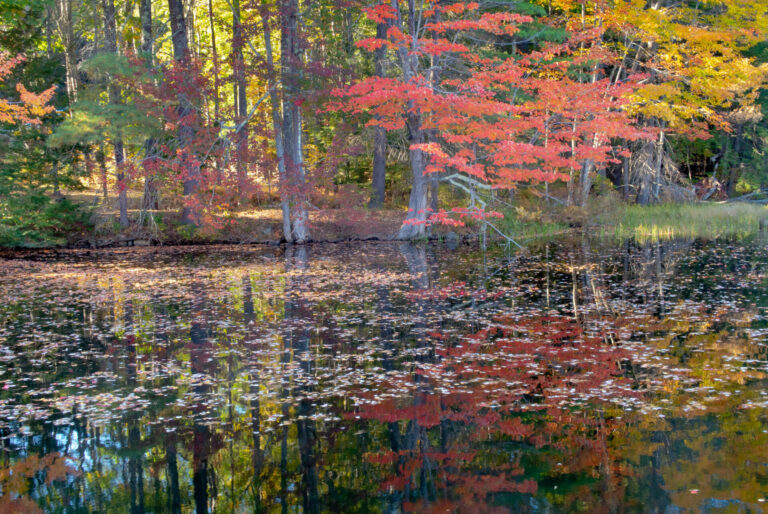 Mount Vernon
Above the Mill Stream dam in autumn. This was taken across the road from #4, and facing in the opposite direction. It's also the spot where this picture was taken, as featured in Steve's introduction to our collaboration.
Such are the seasonal transformations here in the north country.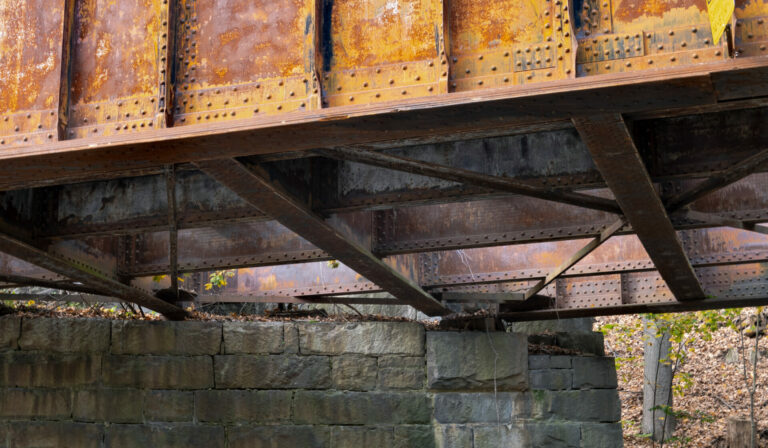 Hallowell, Maine
A rusty old railroad bridge. Now it carries the rail trail over Water Street. The trail runs along the Kennebec River for about 6.5 miles between Augusta and Gardiner.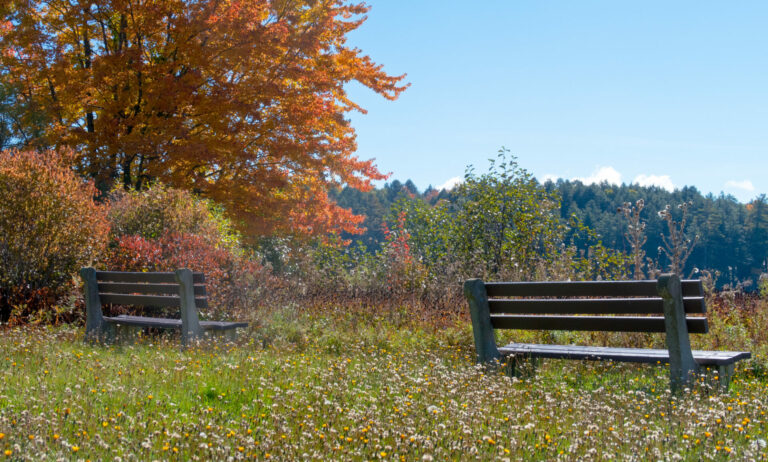 Readfield
Off-season at the town beach.