I once wanted to be an attorney.  I am typically a patient person, but I clearly don't have the patience for the snail's pace of legal action.where it takes until Dec 12 to flush a ridiculously awful ruling down the toilet  dismiss this ridiculous case and vacate an order.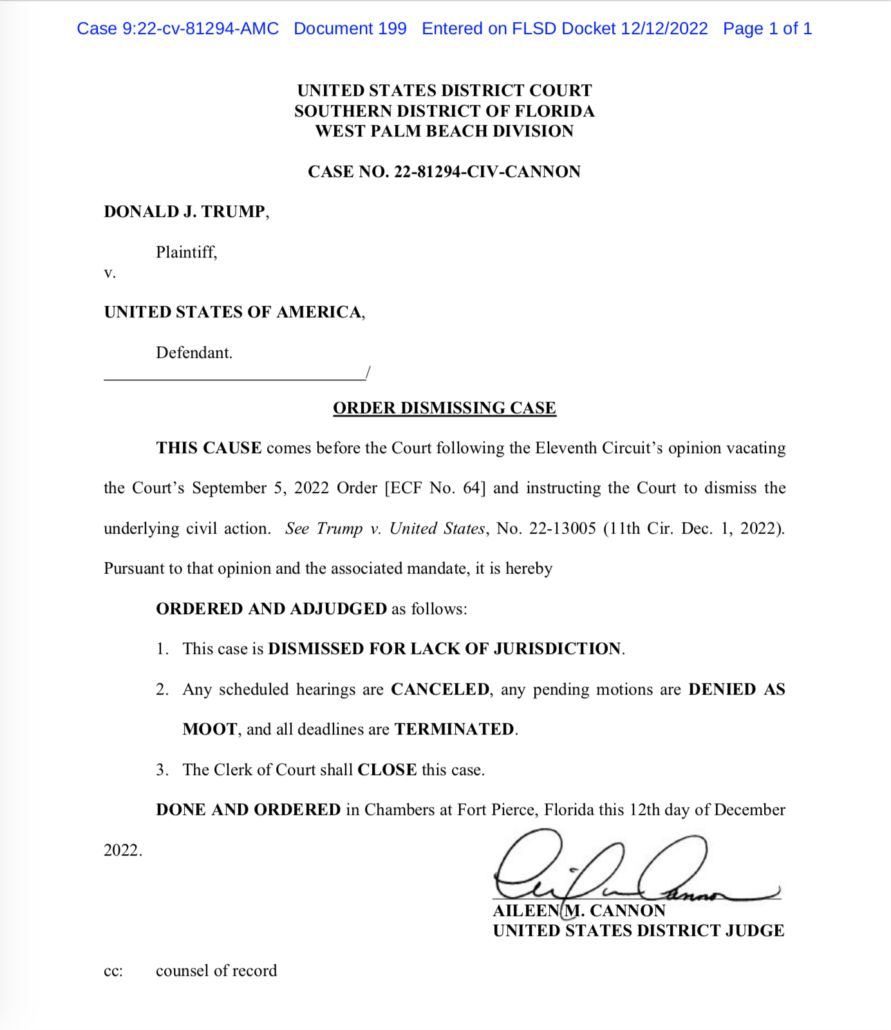 PDF of the corrupt judge cannon special master case dismissal.
I have a question for the attorneys in the house.  Is this standard language for something of this nature?  Or is she being pissy?  As in they're making me do this but it's not right.
We can celebrate either way, maybe more if she's pissed off, which she undoubtedly is.
Open thread.