Guess who had successful surgery, doesn't need the surgery on his other leg, and has been adopted?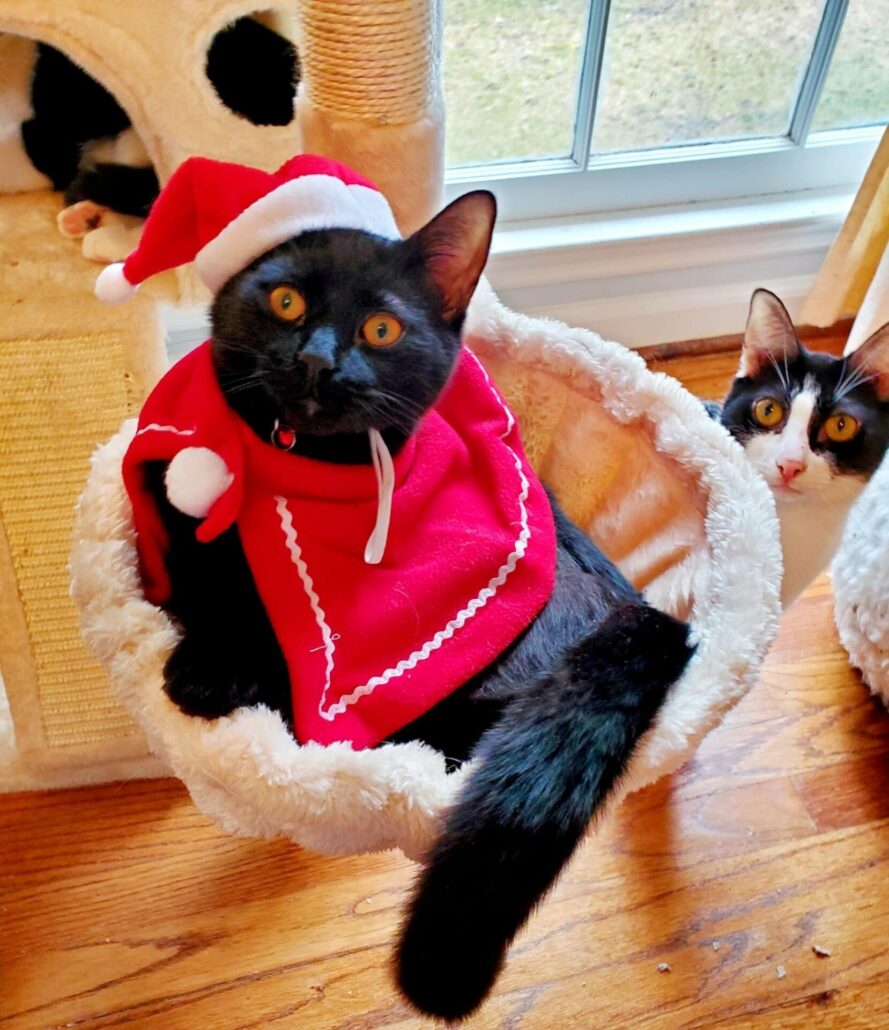 If you said Van Helsing, the first Athenspets to use our emergency fund, you would be wrong!  His name is now Donnie Darko.  Although after seeing this photo, I wonder if maybe that was a typo and his new name is Donnie Dorko?  :-)
He has 7 cat friends in his new home – I think you can see two of them in the photo – and he certainly seems to have come into his own.  I have it on good authority that the couple who brought him home are both completely devoted to their animals.
What a sweet boy.  Our first $500 from Walter's Fund went toward his surgery.  I hear that Balloon Juice is seen as kind of a fairy godmother for some of these guys at Athenspets, and that we are helping with morale at the shelter.
"We all want to know who did this" https://t.co/MuzEHJnS3z

— Tom Nichols (@RadioFreeTom) December 12, 2022
Tell me that this guy doesn't have the same expression as Donnie Dorko's Darko's friend in the top photo.
Open thread.