On the Road is a weekday feature spotlighting reader photo submissions.
From the exotic to the familiar, whether you're traveling or in your own backyard, we would love to see the world through your eyes.
knally
I'm pretty much a lurker on the site, but thought I could contribute a couple of On The Road items since you're running short!
This is of a visit that a friend and I made to St Davids the smallest city in the UK in May 2019. My friend had recently bought an electric car and this was the first long drive she'd attempted (long as in 230 miles) and I think I was invited for moral support during range anxiety.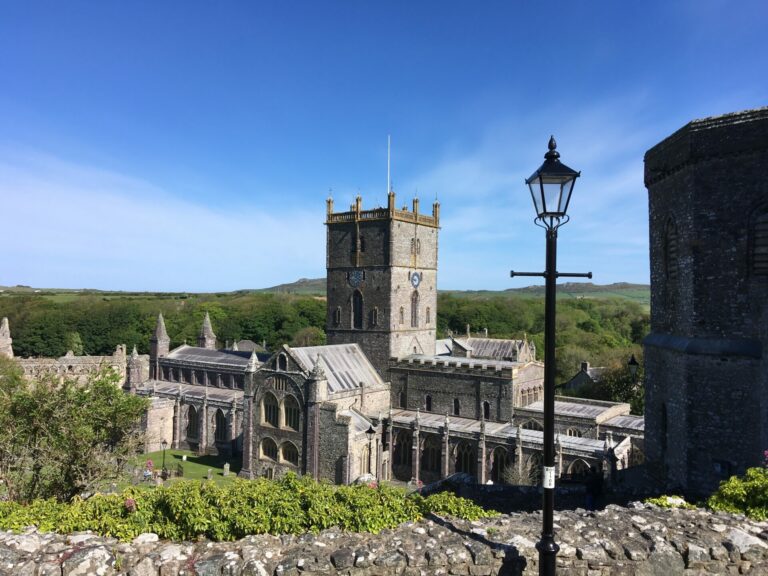 St Davids
May 21, 2019
This is the view from where we stayed, Tower Hill – a Landmark Trust property. That's St Davids Cathedral which gives the small town its city status.  It was a popular place of pilgrimage in the middle ages. Pope Calixtus II decreed that "Two pilgrimages to St Davids is equal to one to Rome, and three pilgrimages to one to Jerusalem"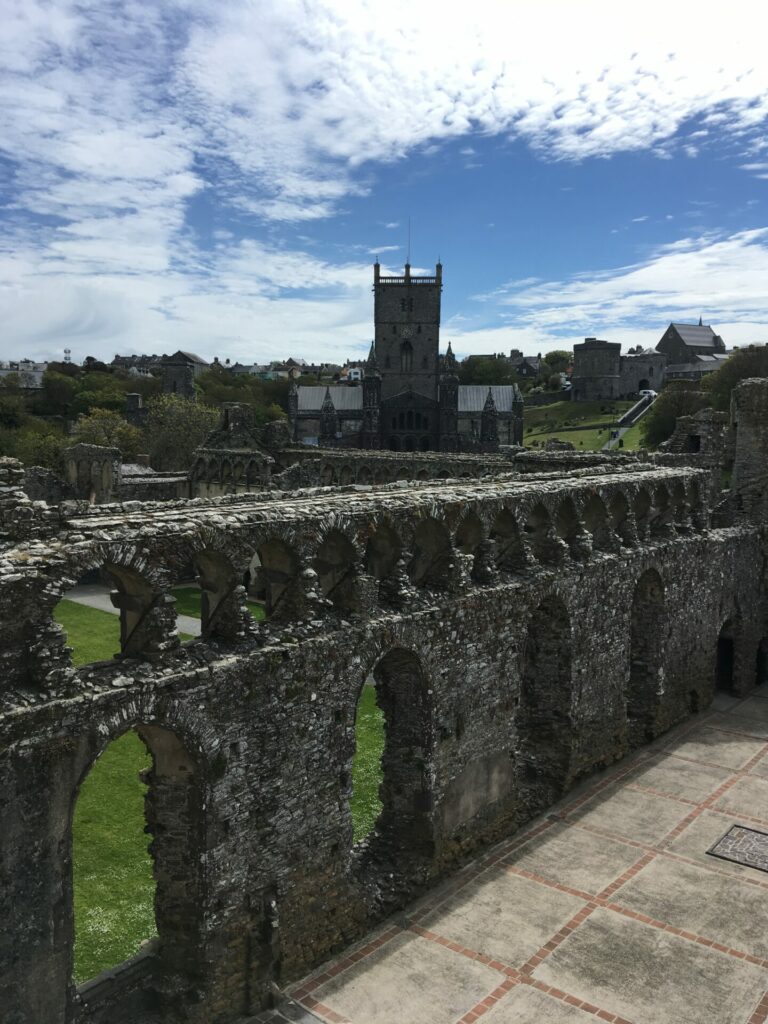 St Davids
May 22, 2019
This is another view of the cathedral from the Bishop's Palace. Although ruined, there was enough remaining of the palace, accompanied by excellent information boards, to give you an idea of its initial magnificence.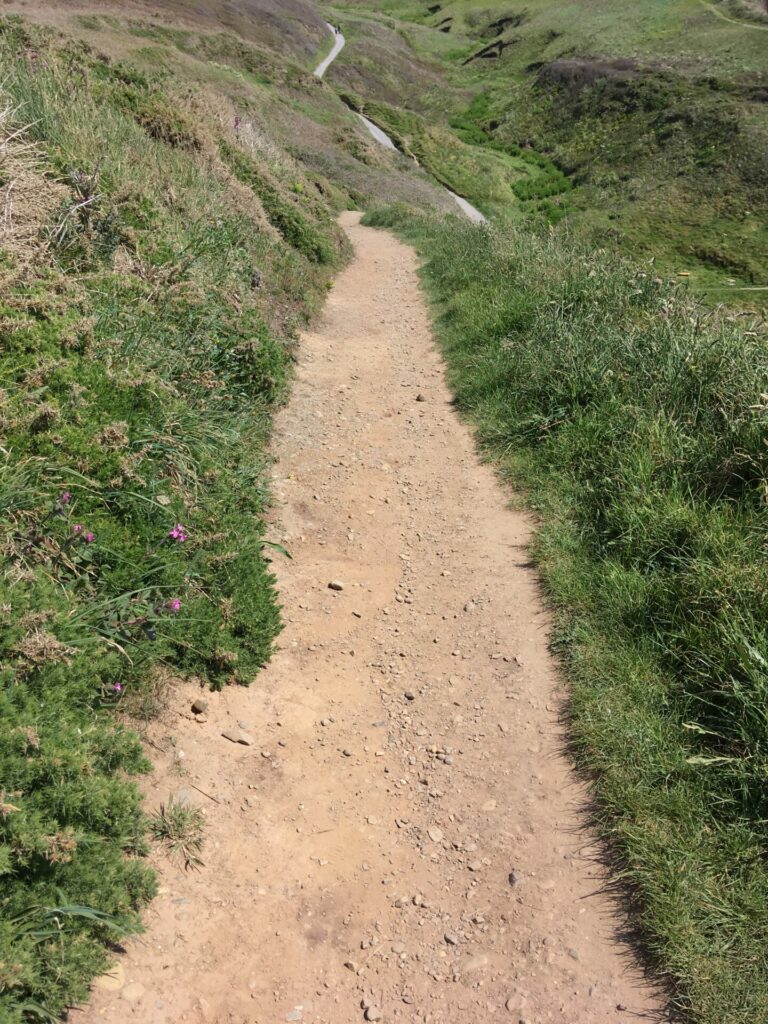 Marloes
May 21, 2019
We did a couple of walks around the area and this is part of the paths around Marloes Sands.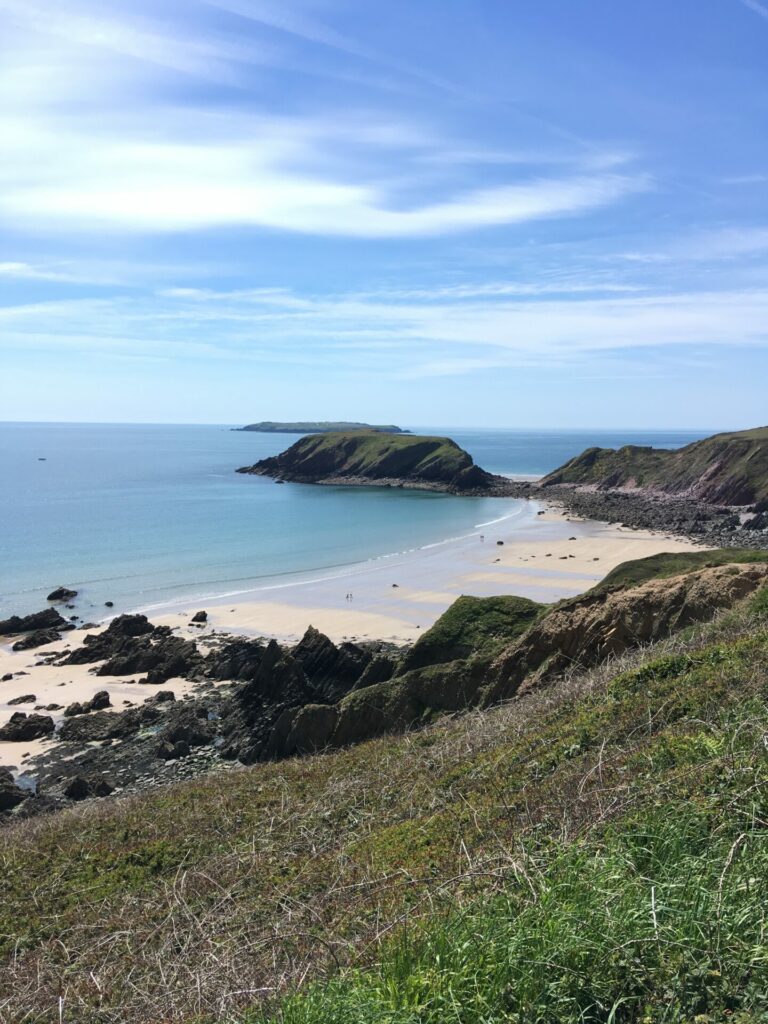 Marloes Sands
May 21, 2019
This is the view down to the sands, with Gateholm Island – a tidal island, so reachable by foot at low tide. Further out to sea is Skokholm Island, a breeding site for many sea birds.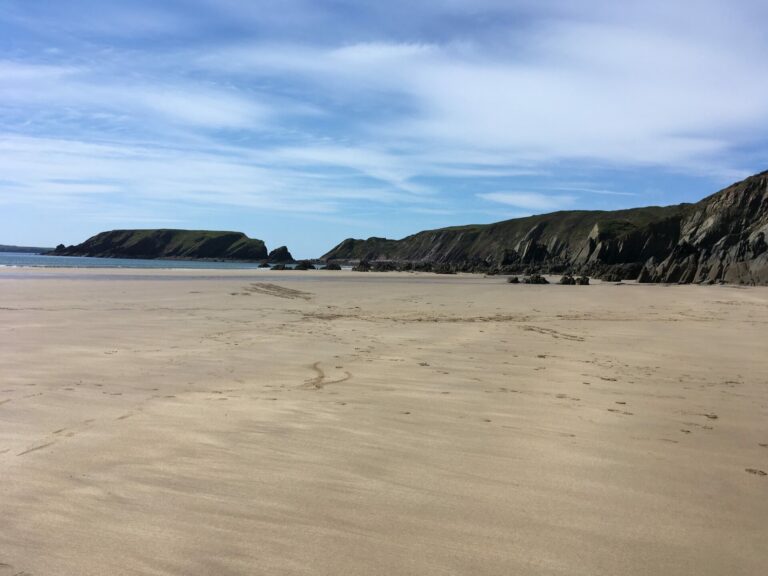 Marloes Sands
May 21, 2019
Down on the sands you might possible recognise the view if you've ever watched Snow White and the Huntsman. Although possibly not since they CGI'd a huge castle on top.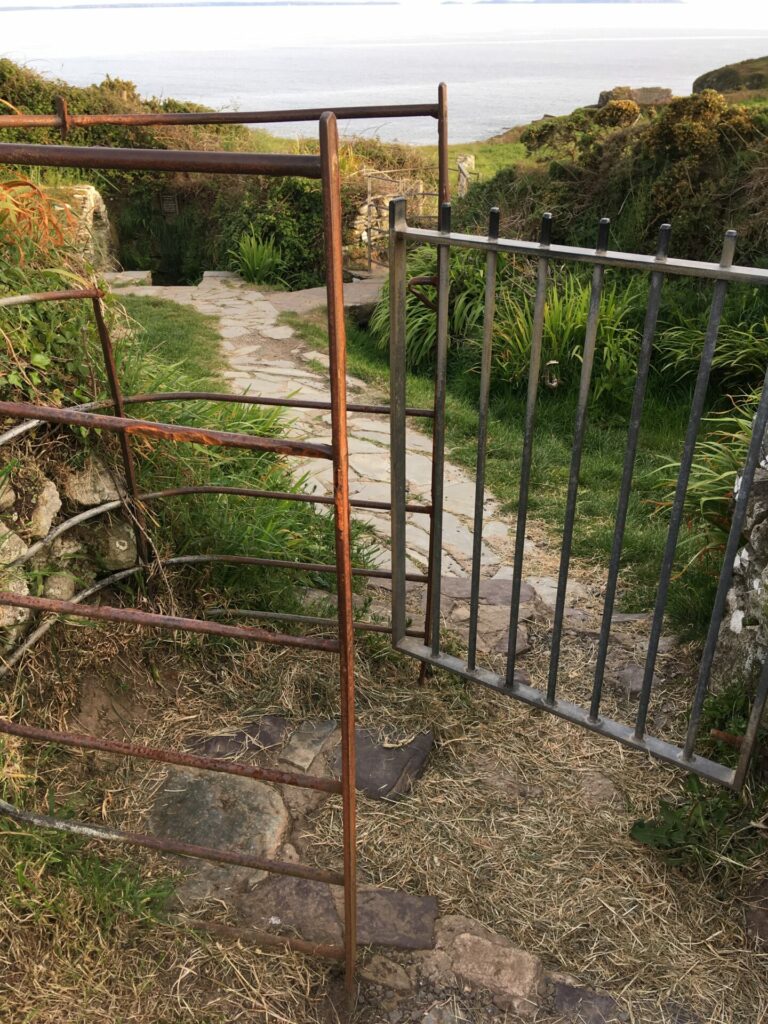 St Davids
May 22, 2019
It was also possible to take numerous paths out from the city. Although not very obvious there is a holy well behind the other metalwork just beyond this kissing gate. As usual it is supposed to have curative powers and would have been popular with the pilgrims on the last stage of their journey.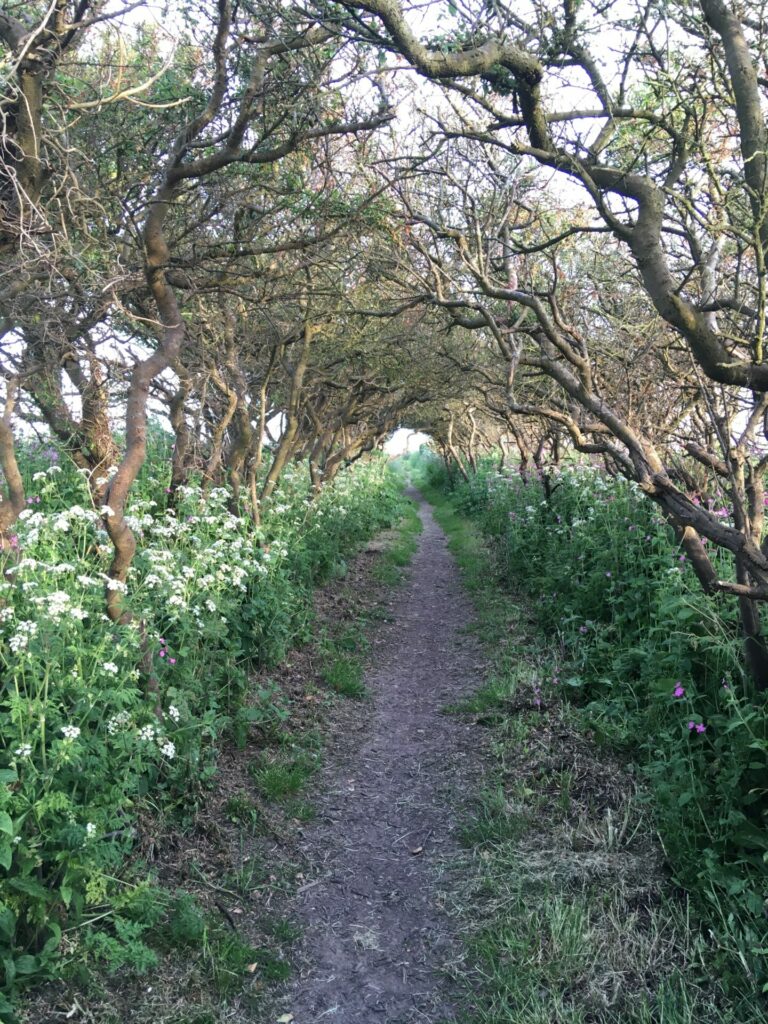 St Davids
May 22, 2019
As in many coastal areas, the trees were grimly hanging on for dear life against the wind. you might be able to work out which side the coast was on from the slight leaning on one side of this charming path.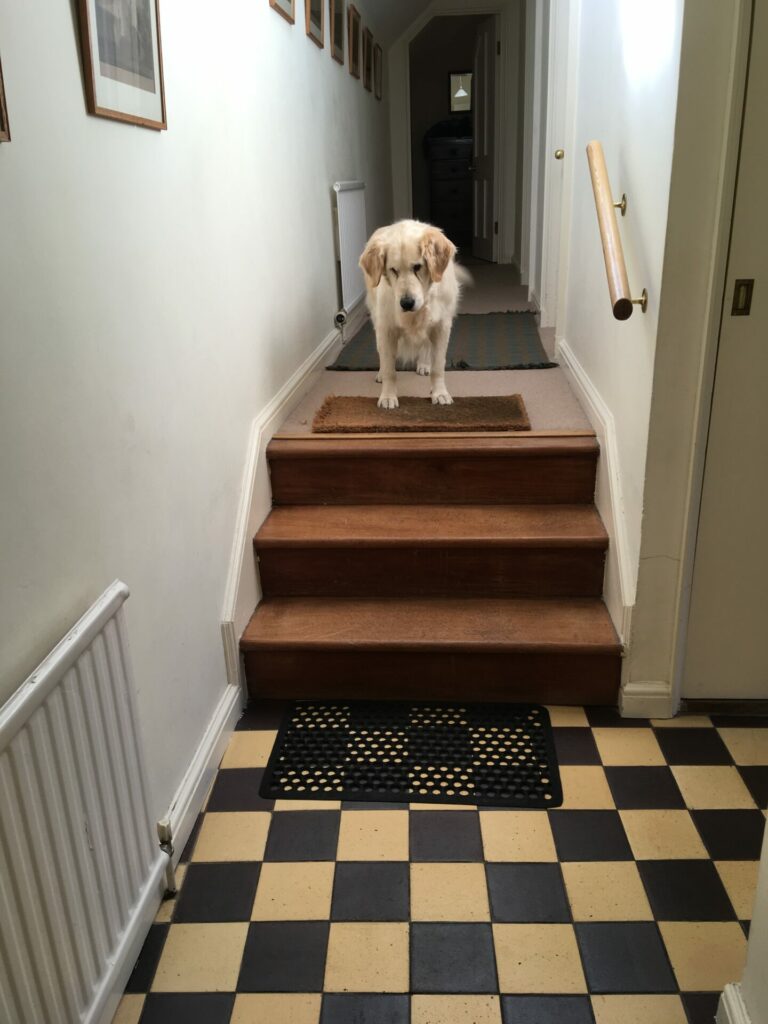 St Davids
May 21, 2019
And since I know pets are very popular on BJ, here is Jake, my friend's blind golden retriever.  He was a rescue dog and the UK vet thought he had probably been blind from birth. He certainly had total confidence and went through life like the ball in a pinball machine, navigating by bouncing off whatever was in the way. Here we have placed mats at the top and bottom of the stairs so he gets some warning on the approach.