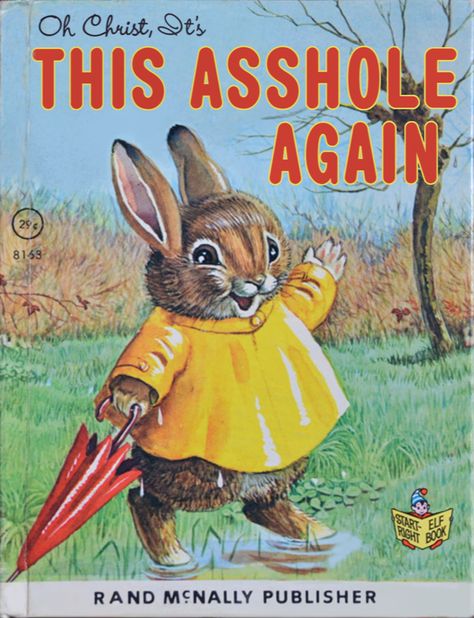 The Starlink Snowflake got pissed off at the account that tweeted publicly available, publicly sourced information about when his jet was in flight along with the flight route and banned that specific account. Then he banned the account of the guy who runs all of the Twitter accounts that tweet out real time tracking of Russian oligarchs' jets, Jeff Bezos's jets, etc, as well as those specific accounts. Even the one that tracked US governmental planes. Then Twitter announced a rule change that banned all accounts that do the following:
When someone shares an individual's live location on Twitter, there is an increased risk of physical harm. Moving forward, we'll remove Tweets that share this information, and accounts dedicated to sharing someone else's live location will be suspended.

— Twitter Safety (@TwitterSafety) December 14, 2022
Content that shares location information related to a public engagement or event, such as a concert or political event, is also permitted.

— Twitter Safety (@TwitterSafety) December 14, 2022
More on this after President Zelenskyy's address. The video of that is below, the English transcript is after the jump:
Good health to you, fellow Ukrainians!

First of all, I want to thank our anti-aircraft gunners and the Air Force for repelling another attack by Iranian drones this morning.

The skies of the Kyiv region are defended by the 96th anti-aircraft missile brigade of the Air Force. Thank you guys!
A total of 13 Shaheds were shot down. These are 13 saved infrastructure objects, these are saved lives. In one morning.

I held a meeting of the Staff today. We talked, in particular, about the protection of the sky. We are constantly strengthening our air defense and anti-drone defense. And we are doing everything to get more modern and more powerful systems for Ukraine.

This week we have made important progress on the air defense issue.

Of course, the situation in Donbas and other active areas on the frontline was discussed in great detail at the Staff meeting. There is no calm on the frontline. There is nothing easy and simple. Every day and every meter is given extremely hard. Especially where the entire tactic of the occupiers boils down to the destruction of everything in front of them with artillery, so that only bare ruins and craters in the ground remain.

Today, by the way, I spoke about it in an address to the European Parliament. Russia is destroying city after city in Donbas, like Mariupol, like Volnovakha, like Bakhmut. Defense in such conditions is not just heroism, it is something more. And I thank all our warriors who withstand the pressure of the occupiers.

I would like to note the warriors of the 46th separate airmobile brigade, who very skillfully and bravely defeated the enemy during another attack and forced him to retreat. Well done!

I would also like to note the warriors of the 80th and 95th separate airborne assault brigades who are fighting in the Kreminna direction – and very effectively. Thank you, warriors!

We are preparing agreements that will strengthen our defense capabilities and give Ukraine more operational capabilities.

We also do not slow down our activity for the sake of creating a special tribunal for Russian aggression and holding all those responsible for it to account. Today I called on our friends in Europe and members of the European Parliament to step up their efforts to make the tribunal finally operational. The terrorist state must bear responsibility for every burned Ukrainian city, for every destroyed life of our people. And it will bear it.

I spoke today with International Olympic Committee President Bach.

In particular, about the fact that the principles of the Olympic movement definitely do not envisage conniving with terrorist states. Any ideas on how to get Russian representatives back to international competitions are ideas on how to allow those guilty of terror to tell their society that the world supposedly condones terror. This is a sports indulgence. This is how it will be presented by Russian propaganda if the International Olympic Committee fails and allows those who represent war and nothing else to participate in sporting events on an equal footing with others.

I do not want to clarify whether there are any motives behind such ideas about the return of Russia. But no one will turn a blind eye to any attempt to reduce international pressure on the source of the war.

When we receive reports like today from Kherson, where a child, a boy, was killed by yet another Russian shelling… He was eight years old… We can only say one thing: a white or any neutral flag is impossible for Russian athletes, all their flags are bloodstained.

Today, I held very important negotiations with UN Secretary-General Guterres. I thanked him for his constant support of Ukraine and international law, for effective assistance in the implementation of our initiatives, such as "Grain from Ukraine". We are currently working on organizing missions with an international mandate to the objects of the critical energy infrastructure of our state. I believe that this can also be successful.

And one more thing.

Today, 64 Ukrainians were returned from Russian captivity. 64 warriors. Four officers and 60 privates and sergeants. Among them are seriously wounded. We provide adequate assistance to everyone.

We continue to work to free and return home every Ukrainian man and woman still held captive in Russia. I would like to thank our team that ensures the exchanges.

I thank everyone who works for Ukrainians and Ukraine!

Glory to all who fight for our country!

Glory to all who fill with their courage and effectiveness the word that is now heard all over the world – the word "Ukraine".

And I want to separately thank "Plast" today, our Ukrainian scouts, guides for the Peace Light of Bethlehem, which they brought to Ukraine. Let this light support all of us, all Ukrainians.

Glory to Ukraine!
Back to the Starlink Snowflake's hurt feelings. These changes are about one thing and one thing only: making it harder to track the Starlink Snowflake's public movements. The information will still be collected and posted at ADS-B Exchange, however, it won't be automatically pulled and tweeted in real time. Twitter can dress this up however they want, but this is about one person's desire to operate in complete obscurity while publicly screaming transparency over and over and over again.
It will also have some other knock on effects for those trying to get information out in a crisis. Activists, as well as non-activists that find themselves in the middle of crises, conflicts, and/or man made or natural disasters will likely run afoul of these new rules. As will the people trying to pull that information, aggregate it, and retransmit it. And actual government officials trying to get out accurate, timely information to help people safely navigate a variety of crises.
This broad policy appears to affect OSINT in general on Twitter, the language is a bit to vague, but gives the platform a lot of leeway to remove OSINT content.

— OSINTtechnical (@Osinttechnical) December 14, 2022
Additionally, within the Twitter rule changes there appears to be significant new rules on OSINT. Geolocating footage, under this rule, appears to be banned. pic.twitter.com/njSyEMgcM2

— OSINTtechnical (@Osinttechnical) December 14, 2022
There appears to be a broad carve out for media, though it is completely unclear who is considered media. pic.twitter.com/EkBB6WngM5

— OSINTtechnical (@Osinttechnical) December 14, 2022
I expect the media will be whomever Twitter says the media is. And Twitter will say that the media is whomever the Starlink Snowflake says the media is.
When we combine today's changes with what we've been seeing and including in the updates for the past several days – locking Ukrainian phone numbers out of Twitter for sign ups or two factor authentification, ghost bans for Ukrainian accounts or for accounts posting material critical of Russia, even taking down access from some of the largest mobile phone providers in the world in parts of the world experiencing ongoing protests and/or conflict – we begin to get a very disturbing picture. Yes, that's right, the Starlink Snowflake's war on bots took down entire mobile phone providers worth of users. Casey Newton and Zoe Schiffler have the details:
On Sunday, Elon Musk tweeted a vague warning: "the bots are in for a surprise tomorrow." He didn't say what the surprise was. But in the hours that followed, Twitter blocked traffic from roughly 30 mobile carriers around the world, effectively cutting off access to hundreds of thousands of accounts, primarily in the Asia-Pacific region, including vast swaths of Russia, Indonesia, India, and Malaysia.

The project was part of Elon Musk's attempt to rid Twitter of spam. But rather than work to remove individual offenders, the company identified mobile networks associated with large spam networks in specific countries, and blocked users who relied on those networks from receiving SMS messages from Twitter, impacting people with two-factor authentication. Then it blocked traffic from those carriers completely.

From 5:35 AM to 6:45 AM PT on Sunday, Twitter shut down access to the primary telecom providers in India and Russia, as well as the second biggest telecom company in Indonesia, Platformer has learned.

Almost immediately, complaints started to roll in, as legitimate users found they were unable to access Twitter.

In Slack, a Twitter engineer shared an email from one telecom provider who said users were complaining that Twitter had stopped working. "I expect more emails like this to hit our peering queue tomorrow," an employee said. "We blocked a fair few [sic] huge carriers, so I would expect so," another responded.

The company quickly unblocked the carriers, and told them the service issues were due to "routing configuration changes."

The incident highlights growing confusion within Twitter as the company struggles to carry out Musk's erratic commands with his ever-shrinking pool of engineers. In some cases, as with the telecom issue, the company has been charged with making huge changes without doing due diligence on their potential consequences.

In others, employees are being asked to scramble to answer questions about individual tweets.

In an interview with the Wall Street Journal published today, Irwin tried to spin Twitter's increasing reliance on automated systems as "biasing towards moving quickly and figuring out the details in some of these areas after."

But the truth is that Twitter has little choice but to rely on automated tools: it continues to fire employees seen as insufficiently loyal to Musk, even if they do crucial work for the company.

The company also on Monday disbanded its trust and safety council, which once advised Twitter on content moderation issues, according to an email shared with Platformer.

"Our work to make Twitter a safe, informative place will be moving faster and more aggressively than ever before and we will continue to welcome your ideas going forward about how to achieve this goal," the unsigned email to council members read. "We will also continue to explore opportunities to provide focussed and timely input into our work, whether through bilateral or small group meetings."

It continued: "Your regional points of contact will remain the best people to contact to escalate concerns, please let us know if you need reconnecting."

Three members of the council quit last week in response to Twitter no longer engaging with their requests.

The email was sent to members less than an hour before they were scheduled to have their first meeting since May.
Much more at the link!
I know the Starlink Snowflake has a megalomaniacal delusion of grandeur that borders on the messianic in regard to how he sees his relationship to the rest of us, but what he's really done is turn himself into a menace to society. And not just American society, but every society and global society as well. These changes aren't just going to effect the ability of Ukrainians to get information out or for supporters of Ukraine to amplify it, but also those rebelling in Iran, protesting in China, people pushing out info about what is going on in Peru in the wake of the recent abortive autogolpe by the now former Peruvian president, followed by impeachment of said president, etc. It will also impact the ability to get out information of natural disasters and other important and newsworthy events.
Enough time spent on that schmuck.
Here is former NAVDEVGRU Squadron Leader Chuck Pfarrer's most recent assessment of the situation in Bakhmut:
BAKHMUT AXIS/2145 UTC 14 DEC/ RU continues to launch piecemeal company and platoon-sized assaults against Ukrainian positions. South of the urban area, RU forces have crossed the rail line at Myika pond in the vicinity Klischiivka. pic.twitter.com/3t0pLC2dUe

— Chuck Pfarrer | Indications & Warnings | (@ChuckPfarrer) December 14, 2022
Ukrainian air defense did an amazing job this morning taking down 13 of 13 Iranian sourced Russian drones targeting Kyiv, but the Russians were still able to hit Kherson:
Russian missile hit the Kherson Regional Administration. This is the same building where a month ago Ukrainians so happily raised our flag. It has no military value. Pure act of terror and vengeance. Which only shows how weak Russia is. pic.twitter.com/4FFRhA3rQ2

— Maria Avdeeva (@maria_avdv) December 14, 2022
This follows strikes from two days ago that killed an 8 year old boy:
Video from December 12, when Russia also massively shelled residential area in Kherson. Civilians are advised to evacuate to safer regions.

— Maria Avdeeva (@maria_avdv) December 14, 2022
Reuters, in conjunction with the Royal United Services Institute (RUSI) brings us a very deep dive long form report regarding how Russia is evading sanctions on tech: they have a supply chain in and through Turkey and Hong Kong and some other places too:
n March this year, a new firm appeared in Turkey's corporate registry. Azu International Ltd Sti described itself as a wholesale trader of IT products, and a week later began shipping U.S. computer parts to Russia.

Business was brisk, Russian customs records show. The United States and the EU had recently restricted sales of sensitive technology to Russia because of its Feb. 24 invasion of Ukraine, and many Western tech companies had suspended all dealings with Moscow.

Co-founded by Gokturk Agvaz, a Turkish businessman, Azu International stepped in to help fill the supply gap. Over the next seven months, the company exported at least $20 million worth of components to Russia, including chips made by U.S. manufacturers, according to Russian customs records.

Azu International's rapidly growing business didn't come from a standing start, Reuters reporting shows: Agvaz manages a wholesaler of IT products in Germany called Smart Impex GmbH. Before the invasion, Russian custom records show that the German company shipped American and other products to a Moscow customer that recently has imported goods from Azu International.

Reached at his office near Cologne in October, Agvaz told Reuters that Smart Impex stopped exporting to Russia to comply with EU trade restrictions but sells to Turkey, a non-EU country that doesn't enforce most of the West's sanctions against Moscow. "We cannot export to Russia, we cannot sell to Russia, and that's why we just sell to Turkey," he said. Asked about Azu International's sales to Russia, he replied, "This is a business secret of ours."

Contacted again shortly before publication, Agvaz said Smart Impex "observes all export restrictions and manufacturer bans" and "has not circumvented Western sanctions against Russia." He said he couldn't answer questions about Azu International. Turkish corporate records show he sold his 50% interest in the Istanbul company on Nov. 30 to his co-founder, Huma Gulum Ulucan. She couldn't be reached for comment.

Azu International is an example of how supply channels to Russia have remained open despite Western export restrictions and manufacturer bans. At least $2.6 billion of computer and other electronic components flowed into Russia in the seven months to Oct. 31, Russian customs records show. At least $777 million of these products were made by Western firms whose chips have been found in Russian weapons systems: America's Intel Corp, Advanced Micro Devices Inc (AMD), Texas Instruments Inc and Analog Devices Inc., and Germany's Infineon AG.

A joint investigation by Reuters and the Royal United Services Institute (RUSI), a London-based defense think tank, details for the first time the global supply chain that continues to feed Russia with Western computer components and other electronics. The investigation into this trade identified a galaxy of obscure importers and exporters, like Azu International, and found that shipments of semiconductors and other technology continue to arrive in Russia from Hong Kong, Turkey and other trading hubs.

One Russian importer, OOO Fortap, based in St. Petersburg, was set up by a Russian businessman in April and has since imported at least $138 million worth of electronics, including U.S. computer parts, according to Russian customs records. They show that one of Fortap's biggest suppliers is a Turkish company, Bion Group Ltd Sti, a former textile trader that recently expanded into wholesale electronics. Bion's general manager declined to comment.

Another Russian importer, OOO Titan-Micro, registered an address that's a house in a forest on the northern edge of Moscow. It, too, has imported Western computer components since the invasion, according to the customs records.

Some of the suppliers – including firms in Hong Kong and Turkey – have ties to Russian nationals, according to a review of company filings.

A spokesperson for the U.S. Department of Commerce said, "Since the start of the invasion, Russia's access to semiconductors from all sources has been slashed by nearly 70 percent thanks to the actions of the unprecedented 38 nation coalition that has come together to respond to (Russian President Vladimir) Putin's aggression. It is no surprise that Russia is working hard to circumvent controls."

But the Reuters review of Russian customs data found that since the invasion, the declared value of semiconductor imports by Russia has, in fact, risen sharply. The spokesperson said the Commerce Department had analyzed different data and therefore couldn't comment on Reuters findings.

Putin's office and Russia's Ministry of Industry and Trade didn't respond to requests seeking comment for this article.
Much, much, much more, including graphics, at the link!
That's enough for tonight.
Your daily Patron!
There's no new tweets from Patron today, but here's a new video from his official TikTok!
The caption machine translates as:
Two sides of one Patron 😁 #PatrontheDog #PatronDSNS
Open thread!