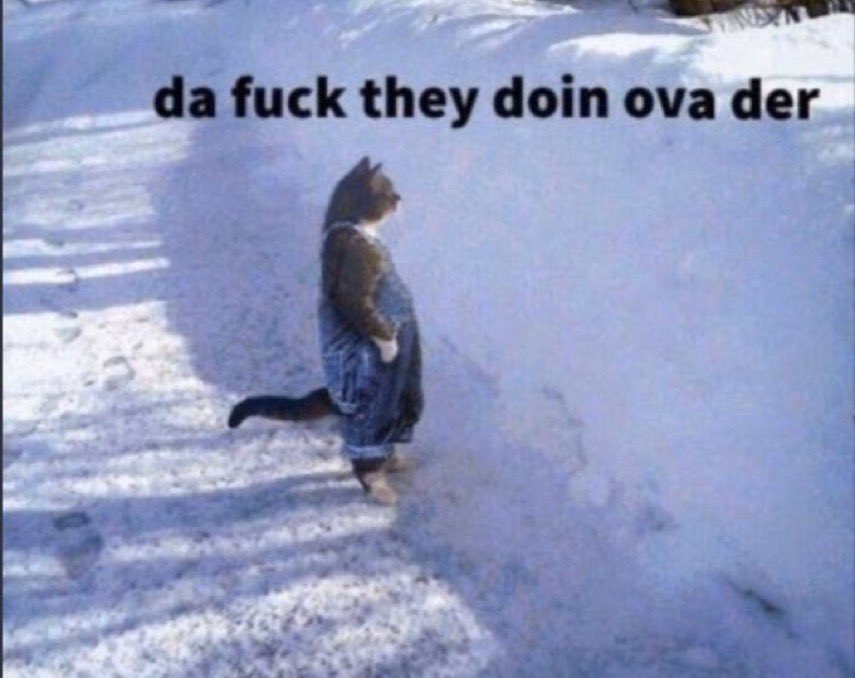 As I indicated in comments last night, I wanted to save this so I could focus pretty much on it and it alone. So if you're expecting me to go over the new deep dive interview/reporting regarding General Zaluzhny. We'll get to that tomorrow night. As well as several really interesting new reports from the Carnegie Endowment, France's Foundation for Strategic Research, the Swedish Defense Intelligence Agency over the weekend. All the strategic analysis you could hope for!
But for now, above the jump, we deal with the sad, infuriating reality that when the Russians set up their torture chambers in Kherson one was built specifically for violently and painfully interrogating and abusing children! Not that the ones for adults were acceptable either!
Law enforcement officers found 10 torture chambers in Kherson, incl one for underages. Kids were abducted & held there for doing sth like taking photos of russian military equipment. The other two children's prisons were in Balakliya
Source: ombudsman Lubinets pic.twitter.com/Ls7xyNhItZ

— Olena Halushka (@OlenaHalushka) December 14, 2022
If you want to know how people could do such a thing, this is a pretty good example:
A Russian MP picks a child's wish from under a charity tree "Vova, a boy from Kyiv dreams of rockets. Vova, you'll get rockets – just wait" Before adding – "That's a joke of course." https://t.co/BccEl1vkOR

— Isobel Koshiw (@IKoshiw) December 14, 2022
Also, this illustrates perfectly that Russians are ok with killing and torturing Ukrainian children https://t.co/zgeHlSXdvQ

— Olga Tokariuk (@olgatokariuk) December 14, 2022
Ukrainska Pravda has the grim details:
During the occupation of Kharkiv and Kherson Oblasts, the Russian military set up torture chambers for children who, in their opinion, offered resistance.

Source: Dmytro Lubinets, Ukrainian Parliament Commissioner for Human Rights, during a briefing at Ukraine-Ukrinform media centre on 14 December

Quote: "Yes, it's true [there are torture chambers for children – ed.]. We recorded the torture of children for the first time. I thought that it is not possible to bottom out again after Bucha and Irpin. I personally saw two torture chambers located opposite each other in Balaklia [Kharkiv Oblast]. One guy stayed there for 90 days. He said that he had been tortured: they cut him with a knife, heated metal and burned part of his body, several times he was taken out to be shot and they shot over his head. He heard the screams of women and men being tortured for 24/7. I thought that was the rock bottom.

No. We saw the rock bottom in Kherson. In one of the torture chambers, we discovered a separate cell where children were kept. According to the people who were there, they knew that there were Ukrainian children next to them. The occupiers themselves called it a "children's cell". It's the same damp room, it differed only in that they threw [on the floor] very thin carpets [mats – ed.] and said that these were for children."

Details: Lubinets states that the occupiers gave the children water every other day, gave them almost no food, and also used psychological pressure, telling them that their parents had abandoned them and that they would not come back to them.

One 14-year-old boy was captured just because he took a picture of broken Russian equipment. He was detained and held in such a chamber being tortured.

"These are children who, according to the occupiers, offered resistance," added Lubinets.
From this and other reporting I've seen, the Russians seem to have decided that the children of Kherson were acting as informants for the Ukrainian partisan underground and Ukrainian SOF operating in the Russian occupied areas. Historically this would make sense. We know that during World War II children were actively involved in the various partisan undergrounds in NAZI occupied states. If I recall correctly they were also active within the various Jewish partisan groups like the one run by the Bielskys.
However, that does not justify, it does not even come close too justifying, what the Russians did in Kherson. And what I'm sure they're doing in the other parts of Ukraine they're occupying.
Several times a week I scroll through the Auschwitz Memorial's Twitter thread. One of the things that I've always automatically done from the first time I saw one of their tweets with the name, picture, and brief description of someone who died on that specific date at the hands of the NAZIs is automatically calculate the age. Every one of those victims should have lived much longer, but every day there is almost always a child among the tally of those murdered. Sometime they made it to sixteen, sometimes to twelve or thirteen, often they barely made it to or past their first or second birthdays. Sometimes they didn't make it that far:
13 December 1943 | A French Jewish boy, Leon Herbstman, was born in Vichy.

On 13 April 1944, he was deported from #Drancy to #Auschwitz in a group of 1,500 Jews.

On 16 April 1944, he was murdered in a gas chamber together with his mom Frida and father Henri. pic.twitter.com/3vN9VhYpJW

— Auschwitz Memorial (@AuschwitzMuseum) December 13, 2022
Sometimes there's no picture and sometimes the victim wasn't Jewish, but that didn't safeguard her to even her first birthday:
15 December 1942 | A German Sinti girl, Gertrud Müller, was born in Halle an der Saale.

In #Zigeunerlager (Gypsy camp) in #Auschwitz II-Birkenau from 8 March 1943.
No. Z-1500
She perished in the camp on 23 March 1943.

— Auschwitz Memorial (@AuschwitzMuseum) December 15, 2022
I have written here before that Never Again either has to mean something or we need to just stop pretending and retire the phrase. And for it to mean something we have to imbue it with meaning.  We have to make it mean something. Britain is training Ukrainian judges to carry out war crimes trials for Russian soldiers. And the US and our NATO and non-NATO allies are sending a lot of military and economic aid to assist the Ukrainians. And I know that a lot of people from all over the world are also donating whatever they can. But when things like this are reported I think of the names, the faces, the dates, and the descriptions in the Auschwitz Memorial's daily posts and wonder if we're really doing enough or if we've used our fear as an excuse. Historians and non-historians are still debating FDR's, America's, Churchill's, and Britain's culpability in not doing more and doing more sooner in World War II seventy-seven years after it ended. I wonder what they'll be debating about our's when we're seventy-seven years on from the end of this war. And I wonder about the names, the faces, the dates, and the descriptions of the victims that will be posted on whatever social media platform is being used at that time.
The video and English transcript of President Zelenskyy's daily address are after the jump:
Good health to you, fellow Ukrainians!

Briefly about today.

First. There is a confirmation of the macro-financial aid from the European Union for Ukraine for the next year. The volume is 18 billion euros. This is a good result.

Second. I spoke with Canadian Prime Minister Trudeau. It was a good conversation – we are preparing to strengthen our defense cooperation. I am grateful to Prime Minister Justin Trudeau and all Canadians for the principled leadership on sanctions policy. Every sanction step against Russia for the war that has already been taken by the free world really helps us bring peace closer.

Third. We are preparing important international events for the next week. Something that could give Ukraine more defense support this winter, more military capabilities.

During another Russian shelling of Kherson today, a projectile hit the aid station of the Red Cross. The woman who died was a paramedic, a volunteer. My condolences to the relatives… Just since the beginning of this day, Russia has shelled Kherson more than 16 times! Only in one day! And it is so every day.

Today, communities of the Kharkiv region were shelled again…

Today in Donbas, as in all previous weeks, brutal Russian attacks continue. The occupiers throw everyone and everything they have into the offensive. They cannot defeat our army, so they physically destroy every town and village so that there are no buildings, not even walls, that can be used for any kind of defense…

The only way to stop this is to push out Russian terrorists step by step from our Ukrainian land. To continue the pressure on Russia. To find new ways to hold every Russian terrorist, every Russian oligarch who helps the terrorist state and all Russian officials and propagandists to account for everything they do. Do against Ukraine, against freedom as such.

Thank you to everyone who fights and works for Ukraine! Thank you to everyone who holds the front in Donbas, in the south, who holds the border, who protects our sky and our people.

Eternal memory to all those who gave their lives for freedom!

Glory to Ukraine!
.@ZelenskyyUa
Only today, russia shelled Kherson more than 16 times! Only in 1 day! It is so every day. The Kharkiv region was again shelled. Brutal russian attacks continue in Donbas. They can't defeat our army, so they physically destroy every town and village. pic.twitter.com/b7AliqSuVF

— Defense of Ukraine (@DefenceU) December 15, 2022
Here is former NAVDEVGRU Squadron Leader Chuck Pfarrer's most recent assessments of the situations in Bakhmut and Kremenna:
BAKHMUT AXIS /1415 UTC 15 DEC/ Spearheaded by contract fighters from the Wagner group, RU has increased the tempo of its offensive operations in the vicinity of Bakhmut. High volumes of RU artillery continues to target the urban area and key terrain. pic.twitter.com/SqjeD2Tk0W

— Chuck Pfarrer | Indications & Warnings | (@ChuckPfarrer) December 15, 2022
KREMENNA/1820 UTC 15 DEC/ RU artillery has continued fire missions directed against the village of Pischane, indicating the presence of UKR forces on the east bank of the Krasna River. UKR precision strike munitions have targeted the P-66 HWY in the vicinity of Stara Krasnyanka. pic.twitter.com/X9l9mTa5B8

— Chuck Pfarrer | Indications & Warnings | (@ChuckPfarrer) December 15, 2022
Reportedly, Bakhmut pic.twitter.com/tatNJZ3wmg

— Illia Ponomarenko 🇺🇦 (@IAPonomarenko) December 15, 2022
.@ZelenskyyUa
russia is destroying city after city in Donbas – like Mariupol, like Volnovakha, like Bakhmut. Defense in such conditions is not just heroism, it is something more. And I thank all our warriors who withstand the pressure from occupiers. pic.twitter.com/ssTtJvzIx7

— Defense of Ukraine (@DefenceU) December 14, 2022
There was also another successful prisoner exchange yesterday:
64 Ukrainian soldiers are coming home from Russian captivity pic.twitter.com/tW6zhlJNIr

— Illia Ponomarenko 🇺🇦 (@IAPonomarenko) December 14, 2022
Another 64 Ukrainian service members have been released from captivity through an exchange procedure.
Ukraine remembers everyone who is being detained by the enemy and will return every one of them home. pic.twitter.com/o9CI79l0bj

— Defense of Ukraine (@DefenceU) December 14, 2022
And a supermarket has reopened in Bucha!
⚡️Touching moments when a Ukrainian shop can reopen. This is how shopkeepers welcome returning customers.

The humanism, respect for each other and love of life radiates from this recording!

Heartbreaking!

Slava Ukraini! 💔#Hungary #Ukraine 🇭🇺❤️🇺🇦👇🏻 pic.twitter.com/xCNJFFRNSU

— Dénes Törteli 🇪🇺🇭🇺🇺🇦 (@DenesTorteli) December 15, 2022
I think that's enough for tonight.
Your daily Patron!
There are no new Patron tweets, so here's a Ukrainian battle cat:
Lookout.

📷@DubchakA pic.twitter.com/7MZJOXhXAj

— Defense of Ukraine (@DefenceU) December 14, 2022
Touch not the cat, but a glove!
And a new video of from Patron's official TikTok:
The caption machine translates as:
Mode kapustini – on ✅ #PatrontheDog #PatronDSNS
I think this is a reference to Ukrainian composer Nikolai Kapustin.
Open thread!