Seems slow around here.
I'm racing to finish a chapter (20, of about 25) in the upcoming MS–so yet another delay in my long planned post on ProPublica's China-virus debacle.
Instead, let's talk about naming.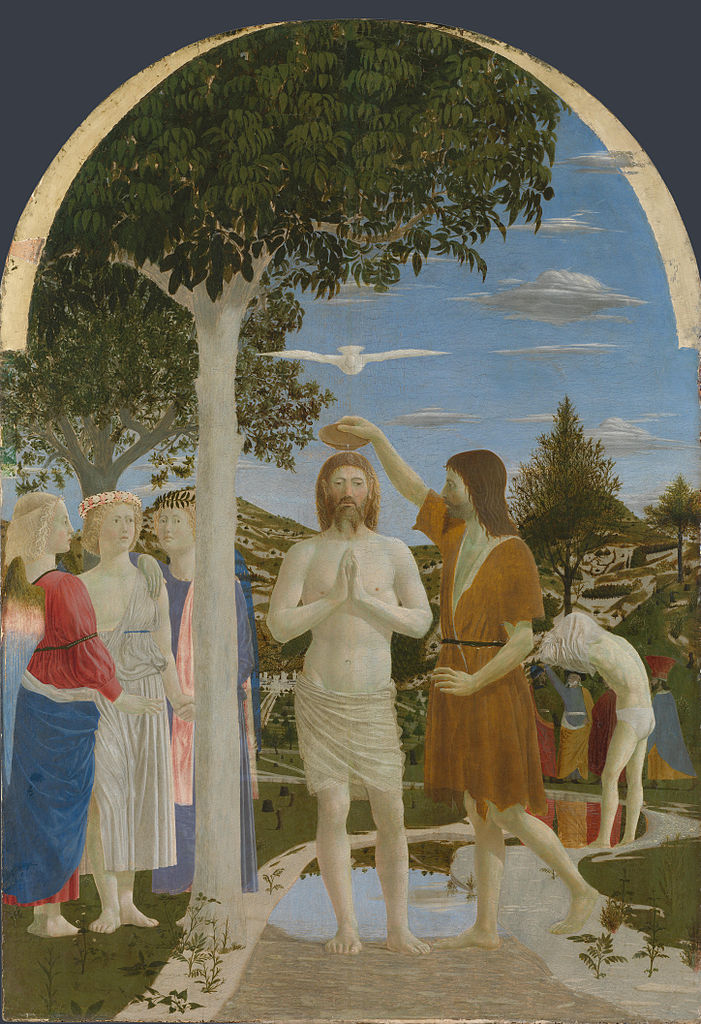 Actually–about naming disasters. I was today years old when I discovered that the army of treason (aka CSA) had a brigadier general who was actually called States Rights Gist.
Guess we can infer the politics of his dad, Nathaniel.
Still, dude! Have some pity on your child, who, it may surprise you, is not actually simply a billboard for your hateful ideas.
States Rights himself was killed in action at the second Battle of Franklin–which is best remembered as one of John Bell Hood's signal contributions to the Union cause.
With that–this thread is open, with an especial premium for material on great or greatly ridiculous naming follies.
ETA: I should confess that this post really is an excuse for me to post that painting. OMG–what an amazing piece of work.
Image: Piero Della Francesca, Baptism of Christ, c. 1450