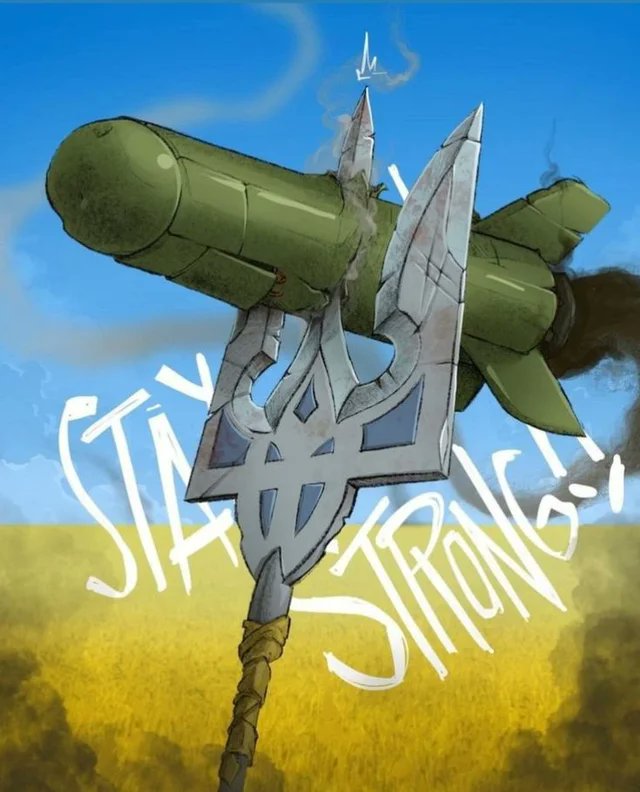 Before we get started, I read all the comments from last night and 1) thanks to everyone for the kind words, 2) you are most welcome, and 3) I will be very happy when I do not need to do these anymore because the Ukrainians will be out of danger.
The Russians started the day by once again opening up on Ukraine:
Gen. Zaluzhnyi, said "the enemy launched 76 missiles at critical infrastructure facilities of Ukraine from the Caspian Sea and Black Sea this morning: among them, there were 72 cruise missiles and four guided air-to-surface missiles." 60 were shot down.https://t.co/gTB04AFSOE

— Christopher Miller (@ChristopherJM) December 16, 2022
From The Financial Times:
Explosions from the latest major barrage of Russian air strikes knocked out utilities in Kyiv and scores of other Ukrainian cities on Friday, increasing officials' pleas for more western air defence systems to protect critical infrastructure.

Kyrylo Tymoshenko, deputy head of Ukrainian president Volodymyr Zelenskyy's administration, said that "due to strikes on power plants in several regions of Ukraine, emergency power outages are being imposed throughout the country", adding that water and heating supplies were also interrupted. Tymoshenko said 14 civilians were killed in the attacks.

Mykhailo Shymanov, a spokesperson for Kyiv's military-civilian administration, said on state television that the barrage amounted to one of the "biggest attacks since the beginning of the full-scale war" launched by Russia in February.

General Valeriy Zaluzhnyi, commander-in-chief of Ukraine's armed forces, said in a statement that "the enemy launched 76 missiles at critical infrastructure facilities of Ukraine from the Caspian Sea and Black Sea this morning: among them, there were 72 cruise missiles and four guided air-to-surface missiles," adding that 60 missiles were shot down.

More than 40 missiles were detected near Kyiv, 37 of which were shot down by Ukraine's largely Soviet-era air defence systems, said Shymanov.
Much, much more at the link!
The Russians didn't just unload on Kyiv:
Update: explosions reported in three districts of Kyiv, mayor Klychko said. Kharkiv is entirely without electricity

— Olga Tokariuk (@olgatokariuk) December 16, 2022
The aftermath:
All clear in Kyiv.
So, yet another massive Russian missile attack. Again, very limited results — and at least 60 missiles spent.
I've just had a ride through the city, from Shulyavka to Podil, and electricity is on pretty much everywhere.

— Illia Ponomarenko 🇺🇦 (@IAPonomarenko) December 16, 2022
A passer-by on the street in central Kyiv now, carrying what looks like a small power generator and talking on the phone in the most casual voice imaginable:

"Yep, they're hitting Kyiv now again, but it's ok. Yep, there's no water now. Probably no electricity. It's ok."

— Olga Rudenko (@olya_rudenko) December 16, 2022
Here's President Zelenskyy's address from earlier today. Video below, English transcript after the jump:
Dear Ukrainians, I wish you health!

First of all, I thank our Air Force fighters, our counter aircraft fighters, intelligence and everyone who protects and helps protect the Ukrainian sky. Today's result is 60 shot down missiles. All air commands – Center, South, East and West were active.

And the fighters of the 96th anti-aircraft missile brigade, which protect Kyiv region, were especially effective. Over 40 terrorists' missiles were destroyed in the sky of the central regions of the country and near Kyiv. I thank you, warriors!

But, unfortunately, there is a hit. Terrorists need such a large number of missiles in an attack that at least part of their "products" reaches their intended targets. All their targets today are civilian, and these are mainly energy and heat supply facilities. Probably, as a result of this war, the meaning of the word "terror" for most people in the world will be associated primarily with such crazy actions of Russia.

In Kryvy Rih, the demolition of the rubble of a residential building, which was hit by one of the Russian missiles, continued all day. The list of the dead so far includes three. My condolences to all the relatives… More than ten people were injured, including children. Everyone gets help.

Emergency power outages were applied today across the country – in most cities and regions. In Kyiv and 14 regions, as a result of power outages, water supply halted.

Our power engineers and repair crews have already started working during the air alert and are doing everything possible to restore generation and supply. It takes time. But it will be.

I ask all our people to be patient now and I thank everyone whose job is to restore normality at any time and under any circumstances. I also ask the representatives of regional and local authorities to be more active in creating an additional reserve of energy strength. Please work more actively with business so that more companies join the Points of Invincibility map.

And I ask everyone now – of course, if possible – to take care of those who have the most difficulties… The elderly, families with children, displaced people from war zones or from the occupied territory. If you can help, please help.

No matter what the missile worshipers from Moscow are hoping for, it still won't change the balance of power in this war. They still have enough missiles for several such heavy strikes. We have enough determination and self-belief to return our own after these blows.

And one more.

The European Union approved the ninth package of sanctions against Russia during the war. Ninth, but obviously not the last. Because it is obvious that the pressure needs to be increased.

I thank all those leaders and countries who fought for a stronger package.

But we will work with the European Commission, with the leaders of the EU countries, with the European public, so that the existing sanctions policy works towards the end of the war and does not give Russia wrong signals – signals that someone is ready to ease the pressure.

I thank everyone who keeps to principles!

Glory to all who work for our victory!

Glory to all our soldiers, who heroically repel all attempts of Russian mercenaries to gain a foothold in Bakhmut! 17th separate tank brigade, 46th separate airmobile brigade – glory to you guys!

Glory to all who fight for Ukraine!

Air Force – Thanks again!

And the last. I will repeat constantly. Dear our partners, find an opportunity to provide us with a reliable air defense shield. This is saving people's lives.

Glory to Ukraine!
Here's former NAVDEVGRU Squadron Leader Chuck Pfarrer's most recent assessment of the situation in Kremenna:
KREMENNA/1330 UTC 16 DEC/ UKR forces have infiltrated the heavily forested areas to the west and south of Kremenna. Combat in this terrain favors the coordinated use of small units of infantry. RU units are reported assaulting west of Lysychansk pic.twitter.com/bLeeUKQ4U1

— Chuck Pfarrer | Indications & Warnings | (@ChuckPfarrer) December 16, 2022
Tally-ho!
The Ukrainian MiG-29 is powered by American AGM-88 HARM missiles pic.twitter.com/JRrjIl5Qtq

— M|§F|T 🇺🇸🇺🇦 (@am_misfit) December 16, 2022
Here's video reporting from Britain's Channel 4 about the firefighters of Toretsk in the Donbas;
Here's their description of the reporting:
Since the invasion of Ukraine in February, what constitutes as 'victory' in Russia's war has changed for Vladimir Putin, as battlefield failures mount across the country. (Subscribe: https://bit.ly/C4_News_Subscribe) Gaining ground in the Donbass and across Eastern Ukraine is all the more important to Moscow. It's where the bloodiest battles have been fought. The communities who live next to the frontline are caught in the crossfire, with constant shelling and increasingly difficult conditions, as power outtages increase and the temperature drops as winter sets in. Filmmaker Jack Losh spent two weeks with the firefighters of Toretsk, in Donbass, close to the line of Russian control. They've become reluctant experts in battlefield first aid, and the delicate task of negotiating with people who don't want to leave their homes. You may find some of the images in this report upsetting.

Filmed, produced and directed by Jack Losh

Local producer: Volodymyr Subotovskyi

Editor: Tim Bentham

Dani Isdale Senior Foreign Producer – News and Film Fund | Channel 4 News
Yesterday The Economist published a deep dive interview with President Zelenskyy, General Zaluzhny, and Colonel-General Syrsky who is the Commanding General of the Ukrainian Land Force Component. In the US we'd call him the Combined Joint Force Land Component Commander (C/JFLCC). Here's some excerpts:
When The Economist last spoke to Mr Zelensky, in March, the conversation took place in a situation room. He was living in a secret bunker full of instant noodles and a sense of existential peril. Now he is back in his old wood-panelled office in central Kyiv. An Oscar statuette, lent for good luck by Sean Penn, a Hollywood actor, stands on a shelf. Though sandbags and tank traps remain, gone is the adrenalin of those early weeks. Mr Zelensky's routine typifies the change. At 6am each morning he dons his reading glasses and flicks through 20 or so pages of each book.

Mr Rees's study of Hitler and Stalin, two men who swallowed swathes of Europe, hints at how Mr Zelensky views Vladimir Putin, his Russian counterpart. Hrushevsky's writing emphasises the importance of popular forces in Ukrainian history. Mr Zelensky's war aims reflect both thoughts. "People do not want to compromise on territory," he says, warning that allowing the conflict to be "frozen" with any Ukrainian land in Russian hands would simply embolden Mr Putin. "And that is why it is very important…to go to our borders from 1991." That includes not just the territory grabbed by Russia this year, but also Crimea, which it seized and annexed in 2014, and the parts of the Donbas region overrun by Russian proxies at the same time.

In recent days The Economist has interviewed the three men at the crux of Ukraine's war effort. One is Mr Zelensky. The second is General Valery Zaluzhny, who has served as the country's top soldier for the past year and a half. The third is Colonel-General Oleksandr Syrsky, the head of Ukraine's ground forces, who masterminded the defence of Kyiv in the spring and Ukraine's spectacular counter-offensive in Kharkiv province in September. All three men emphasised that the outcome of the war hinges on the next few months. They are convinced that Russia is readying another big offensive, to begin as soon as January. Whether Ukraine launches a pre-emptive strike of its own or waits to counter-attack, how it garners and distributes its forces, how much ammunition and equipment it amasses in the coming weeks and months—these looming decisions will determine their country's future.

Ukraine enjoyed a triumphant autumn. General Syrsky's lightning advance through Kharkiv prompted Mr Putin to appoint a new commander and conscript 300,000 soldiers. So precarious was Russia's position in October that its generals began discussing nuclear options. In November Ukrainian forces walked into Kherson city. "This is the beginning of the end of the war," declared Mr Zelensky as he strolled through the newly liberated city. "We are step by step coming to all the temporarily occupied territories."

But neither General Zaluzhny nor General Syrsky sounds triumphant. One reason is the escalating air war. Russia has been pounding Ukraine's power stations and grid with drones and missiles almost every week since October, causing long and frequent blackouts. Though Russia is running short of precision-guided missiles, in recent weeks it is thought to have offered Iran fighter jets and helicopters in exchange for thousands of drones and, perhaps, ballistic missiles.

"It seems to me we are on the edge," warns General Zaluzhny. More big attacks could completely disable the grid. "That is when soldiers' wives and children start freezing," he says. "What kind of mood will the fighters be in? Without water, light and heat, can we talk about preparing reserves to keep fighting?" On December 13th American officials said that they were nearing a decision to give Patriot air-defence batteries to Ukraine, which, unlike the systems sent so far, are capable of shooting down ballistic missiles.

A second challenge is the fighting currently under way in Donbas, most notably around the town of Bakhmut. General Syrsky, who arrives at the interview in eastern Ukraine in fatigues, his face puffy from sleep deprivation, says that Russia's tactics there have changed under the command of Sergei Surovikin, who took charge in October. The Wagner group, a mercenary outfit that is better equipped than Russia's regular army, fights in the first echelon. Troops from the Russian republic of Chechnya and other regulars are in the rear. But whereas these forces once fought separately, today they co-operate in detachments of 900 soldiers or more, moving largely on foot.

Bakhmut is not an especially strategic location. Although it lies on the road to Slovyansk and Kramatorsk, two biggish cities (see map), Ukraine has several more defensive lines to fall back on in that direction. What is more, Russia lacks the manpower to exploit a breakthrough. The point of its relentless onslaught on Bakhmut, the generals believe, is to pin down or "fix" Ukrainian units so that they cannot be used to bolster offensives in Luhansk province to the north. "Now the enemy is trying to seize the initiative from us," says General Syrsky. "He is trying to force us to go completely on the defensive."

The third challenge is the most serious. Russia's mobilisation effort has been widely disparaged, with countless stories of inadequate kit and disgruntled conscripts. Ukraine's general staff and its Western partners are more wary. "We all know that the quality is poor and that they lack equipment," says Kusti Salm of Estonia's defence ministry. "But the fact that they can mobilise so fast is an early-warning dilemma for Ukraine and ultimately for nato." Schemes run by Britain and the European Union can train around 30,000 Ukrainian troops in 18 months, he says. Russia has been able to conjure up five times as many new soldiers in a fraction of the time.

"Russian mobilisation has worked," says General Zaluzhny. "A tsar tells them to go to war, and they go to war." General Syrsky agrees: "The enemy shouldn't be discounted. They are not weak…and they have very great potential in terms of manpower." He gives the example of how Russian recruits, equipped only with small arms, successfully slowed down Ukrainian attacks in Kreminna and Svatove in Luhansk province—though the autumn mud helped. Mobilisation has also allowed Russia to rotate its forces on and off the front lines more frequently, he says, allowing them to rest and recuperate. "In this regard, they have an advantage."

But the main reason Russia has dragooned so many young men, the generals believe, is to go back on the offensive for the first time since its bid to overrun Donbas fizzled out in the summer. "Just as in [the second world war]…somewhere beyond the Urals they are preparing new resources," says General Zaluzhny, referring to the Soviet decision to move the defence industry east, beyond the range of Nazi bombers. "They are 100% being prepared." A major Russian attack could come "in February, at best in March and at worst at the end of January", he says. And it could come anywhere, he warns: in Donbas, where Mr Putin is eager to capture the remainder of Donetsk province; in the south, towards the city of Dnipro; even towards Kyiv itself. In fact a fresh assault on the capital is inevitable, he reckons: "I have no doubt they will have another go at Kyiv."

That means that the war has become a race to re-arm. For Ukraine, that sets up a painful trade-off between the present and the future. Fighting will slow down over winter, but it will not stop. A rocket attack on barracks used by the Wagner group in the city of Melitopol on December 10th was a reminder of how Ukraine can use himars launchers supplied by America to wear down Russian forces in the coming months. But in Donbas the war remains one of muddy trenches, relentless shelling and bloody infantry combat.

The temptation is to send in reserves. A wiser strategy is to hold them back. "I know how many combat units I have right now, how many combat units I have to create by the end of the year—and, most important, not to touch them in any way now. No matter how hard it is," says General Zaluzhny. His agonising decision is redolent of the British commanders who held back Spitfire fighter planes as France suffered a German onslaught in 1940. "May the soldiers in the trenches forgive me," says General Zaluzhny. "It's more important to focus on the accumulation of resources right now for the more protracted and heavier battles that may begin next year."

Ukraine has enough men under arms—more than 700,000 in uniform, in one form or another, of whom more than 200,000 are trained for combat. But materiel is in short supply. Ammunition is crucial, says General Syrsky. "Artillery plays a decisive role in this war," he notes. "Therefore, everything really depends on the amount of supplies, and this determines the success of the battle in many cases." General Zaluzhny, who is raising a new army corps, reels off a wishlist. "I know that I can beat this enemy," he says. "But I need resources. I need 300 tanks, 600-700 ifvs [infantry fighting vehicles], 500 Howitzers." The incremental arsenal he is seeking is bigger than the total armoured forces of most European armies.

Russia has similar problems. It will run out of "fully serviceable" munitions early next year, says an American official, forcing it to use badly maintained stocks and suppliers like North Korea. Its shell shortages are "critical", said Admiral Tony Radakin, Britain's defence chief, on September 14th. "Their ability to conduct successful offensive ground operations is rapidly diminishing." But Mr Putin's gamble is that he can churn out sub-par shells longer than America and Europe can provide Ukraine with shiny new ones. Ukraine's allies are struggling to keep it well supplied, acknowledges General Zaluzhny. He recalls telling Admiral Radakin that the British Army fired a million shells in the first world war (in fact Britain fired 1.5m at the Somme alone). "We will lose Europe," came the reply. "We will have nothing to live on if you fire that many shells."

Supply also affects strategy. The choices vexing Mr Zelensky and his generals carry an echo of those that arise in every protracted conflict. In 1943, for instance, Germany was on the defensive, but the Allies disagreed over where and when to press their advantage. Britain wanted to strike in Italy and the Mediterranean. America and the Soviet Union preferred an invasion of France. Post-war considerations played a role, too. Britain wanted to attack the Balkans to forestall Soviet domination of the area. Ukraine's high command is grappling with the same sort of questions today, but from a much more parlous position.
Much, much, much more at the link!
The Economist also published the full transcript of its interview with General Zaluznhy: (emphasis mine)
Valery Zaluzhny: For us, for the military, the war began in 2014. For me personally in July 2014. And I had no idea what war really was in 2014.

I had read a lot of books, I had graduated from all the academies with a gold medal, I understood everything theoretically, but I did not understand what war really meant. But in eight years of war, until 2022, both I and people like me understood it all perfectly well.

All we did when the large-scale aggression started was to implement not only our knowledge, which we already had in 2014, but also the skills and the experience we have gained since then. And the most important experience we had and the one which we have practised almost like a religion is that Russians and any other enemies must be killed, just killed, and most importantly, we should not be afraid to do it. And this is what we are doing.

TE: Who is your military role model?

VZ: Turn your head to the left. There is a portrait of the late Hennadiy Petrovich Vorobyov [commander of Ukraine's ground forces from 2009 to 2014]. He was a man who was enormously respected in the army. Why do I have it here? When I am at ease, when things are going well, this picture is usually lying face down, I don't need to look at it. When I have doubts about something, I put it up straight. I turn around and look at it, trying to figure out what Hennadiy Vorobyov would do in this situation. This is a man who has been successful. This is a man who had a hard time, because he helped everyone. Everyone. He knew everyone in the Armed Forces, their wives, their children, their nephews and so on. It was hard for him, but he took that heavy burden and carried it. That's the model.

TE: The photograph is up at the moment.

VZ: Yes. There are a lot of doubts.

TE: What kind?

VZ: We have already realised through a number of operations that the main thing is not to be afraid of this enemy. It can be fought, it must be fought today, here and now. And in no way should that be postponed until tomorrow, because there will be problems. In order to achieve this, you need resources. Just like the Russians, when we are planning something we must have the resources to do it. Then, if your position is correct and you make the right decisions, you can expect the right result.

The Russians have been garnering their resources for a long time. According to my calculations it must have been three and a half or four years that they built them up intensively: people, equipment, ammunition. I think they had three months' worth of resources to achieve their goals. The fact that they have exhausted these resources and wasted their potential without achieving practically any result, shows that their position was chosen incorrectly. They now have to think again about how to get out of this situation.

They wanted to take Kyiv. Militarily this was the right decision—the easiest way to achieve their goal. I would have done the same. I know Gerasimov [the head of Russia's armed forces] well (not personally, of course). There was no way out for him. He concentrated on Donbas to preserve whatever resources he had left. As of today, the situation in Donbas is not easy. But strategically it is a no-win situation for the Russian army.

So most likely they are looking for ways to stop [fighting] and get a pause by any means: shelling civilians, leaving our wives and children to freeze to death. They need it for one simple purpose: they need time to gather resources and create new potential so they can continue to fulfil their goals.

But they are working on another task in parallel, they are doing everything possible not to let us regroup and strike ourselves. This is why you are seeing battles along the 1,500km frontline. In some places more intense, in some places less intense, but they are constraining our troops in order not to allow us to regroup. The fact that they are fighting hard now is very bad, of course. But it is not a solution to the strategic problem. It simply wears down the armed forces of Ukraine.

That's why, just as during the second world war, I have no doubt about it, it is most likely that somewhere beyond the Urals, they are preparing new resources. They are 100% being prepared.

Ammunition is being prepared, not very good stuff, but still. It won't be the same resources as it could have been in two years of ceasefire. It will not be like that. It will be lousy, and combat potential will be very, very low, even if he enlists a million more people in the army to throw bodies, like Zhukov [a senior Soviet commander during the second world war] did, it will not bring the desired result anyway.

So the next problem that we have is, first of all, to hold this line and not lose any more ground. It's crucial. Because I know that it is ten to 15 times harder to liberate it than not to surrender it. So our task now is to hold on. Our task is to monitor very clearly with the help of our partners what is going on there, where they are getting ready. This is our strategic task.

Our second strategic task is to get ready for this war which can happen in February. To be able to wage a war with fresh forces and reserves. Our troops are all tied up in battles now, they are bleeding. They are bleeding and are being held together solely by courage, heroism and the ability of their commanders to keep the situation under control.

The second, very important strategic task for us is to create reserves and prepare for the war, which may take place in February, at best in March, and at worst at the end of January. It may start not in Donbas, but in the direction of Kyiv, in the direction of Belarus, I do not rule out the southern direction as well.

We have made all the calculations—how many tanks, artillery we need and so on and so on. This is what everyone needs to concentrate on right now. May the soldiers in the trenches forgive me, it's more important to focus on the accumulation of resources right now for the more protracted and heavier battles that may begin next year. I'll be talking to Milley [America's top soldier] about this [later today].

I will tell him how much it is worth, how much it costs. If we don't get it, of course we will fight to the end. But as a movie character said, "I don't vouch for the consequences." The consequences are not hard to foresee. This is what we have to do.

There is also a third, very important task for us, a third strategic task, which, unfortunately, is connected with the first (holding the lines and positions) and with the second (accumulating resources). This is missile defence and air defence. In my personal opinion, I am not an energy expert but it seems to me we are on the edge. We are balancing on a fine line. And if [the power grid] is destroyed…that is when soldiers' wives and children start freezing. And such a scenario is possible. What kind of mood the fighters will be in, can you imagine? Without water, light and heat, can we talk about preparing reserves to keep fighting?

TE: Do you need to conduct another wave of mobilisation?

VZ: We are already conducting it as it is. We have enough people, and I can clearly see what I have. I have enough. I don't need hundreds of thousands more.

We need tanks, we need apcs [armoured personnel carriers], infantry fighting vehicles. And we need ammunition. Please note, I'm not talking about f-16s right now.

TE: Are your allies holding you back in any way from advancing on Crimea?

VZ: I can't answer the question of whether they are holding back or not. I will simply state the facts. In order to reach the borders of Crimea, as of today we need to cover a distance of 84km to Melitopol. By the way, this is enough for us, because Melitopol would give us a full fire control of the land corridor, because from Melitopol we can already fire at the Crimean Isthmus, with the very same himars and so on. Why am I saying this to you? Because it goes back to my earlier point about resources. I can calculate, based on the task at hand, what kind of resource is needed to build combat capability.

We are talking about the scale of World War One…that is what Antony Radakin [Britain's top soldier] told me. When I told him that the British Army fired a million shells in World War One, I was told, "We will lose Europe. We will have nothing to live on if you fire that many shells." When they say, "You get 50,000 shells", the people who count the money faint. The biggest problem is that they really don't have it.

With this kind of resources I can't conduct new big operations, even though we are working on one right now. It is on the way, but you don't see it yet. We use a lot fewer shells.

I know that I can beat this enemy. But I need resources. I need 300 tanks, 600-700 ifvs, 500 Howitzers. Then, I think it is completely realistic to get to the lines of February 23rd. But I can't do it with two brigades. I get what I get, but it is less than what I need. It is not yet time to appeal to Ukrainian soldiers in the way that Mannerheim appealed to Finnish soldiers. We can and should take a lot more territory.
Much, much, much more at the link!
One of the best things we, our allies, and our partners could do right now is send 300 tanks, 600-700 infantry fighting vehicles, and 500 howitzers to Ukraine!
I'll post some of the extended transcript of the interview with President Zelenskyy tomorrow night.
The Guardian also published an interview yesterday, with Ukraine's Defense Minister Oleksii Reznikov:
In an interview with the Guardian, Ukraine's defence minister, Oleksii Reznikov, said that while Ukraine was now able to successfully defend itself against Russia's missile attacks targeting key infrastructure, including the energy grid, evidence was emerging that the Kremlin was preparing a broad new offensive.

Reznikov's comments echoed similar remarks made to the Economist this week – including from the Ukrainian president, Volodymyr Zelenskiy, the head of the armed forces, Gen Valerii Zaluzhnyi, and the chief of ground forces, Col Gen Oleksandr Syrskii.

The briefings appeared to be part of a broad, coordinated effort to warn against complacency among western allies and highlight the continuing threat Russia poses to Ukraine.

While Reznikov suggested a new offensive could happen by February, the other senior officials indicated they believed it might come as early as January.

Referring to Russia's partial mobilisation of about 300,000 soldiers, Reznikov suggested that while half – often after receiving minimal training – were being used to reinforce Moscow's forces after a series of battlefield setbacks, the remainder were being prepared more thoroughly for future offensives.

"The second part of the mobilisation, 150,000 approximately, started their training courses in different camps," said Reznikov, speaking of Russia's mobilisation drive, which started in October.

"The [draftees] do a minimum of three months to prepare. It means they are trying to start the next wave of the offensive probably in February, like last year. That's their plan."

The warnings come amid evidence of Putin's continuing desires to continue the war into next year, including missile procurement efforts from Iran, and analysis by Russian commentators suggesting that the Kremlin sees no way of retreating from the conflict.

Reznikov said he expected Russia would continue to mobilise its citizens beyond the current partial mobilisation, describing the main tactic of Russian commanders as a "meat grinder" whereby they throw as many bodies at a battle as possible in the hope they will overwhelm the smaller Ukrainian force.

"The Kremlin is trying to find new solutions [for] how to get the victory," said Reznikov. In the Economist, Gen Zaluzhnyi delivered a similar warning, discounting some western claims that Putin's mobilisation had largely been a failure.

"Russian mobilisation has worked," said Zaluzhnyi. "They are 100% being prepared." He added that a major new Russian attack could come "in February, at best in March and at worst at the end of January".

In another briefing on Thursday, the deputy defence minister Hanna Maliar also warned against allowing complacency to set in after recent Russian military setbacks.

"We and the world should not relax, because the ultimate goal of the Russian Federation is to conquer all of Ukraine, and then it can move on," Maliar said.

With Ukrainian troops being trained in a number of western countries, and arriving foreign-trained soldiers being seeded in units across the country, Reznikov said Ukraine's hybrid tactics, well-trained troops and the wishlist of weapons it hopes to receive from allies, would enable it to withstand fresh attacks.

"If it was meat grinder against meat grinder, we would lose. It was a mistake to perceive us as a small Soviet army [that] will fight a big Soviet army. Certainly, a big Soviet army would win and a small Soviet army would lose but we are not a Soviet army."

Speaking hours after another mass drone attack on Kyiv on Wednesday, when Ukraine's air defence said it shot down all 13 drones that were launched, Reznikov said he believed Ukraine was now winning against Russia in the air.

Reznikov said Ukraine's air defence systems had increased their efficiency from 50% at the beginning of the war to 80% in December. He also gave the example of the previous barrage on 5 December, when Ukraine shot down 60 out of 70 rockets fired by Russia.

"When we used a Ukrainian invention, the Neptune, and we sank the warship Moskva … after that, we get [US-made] Harpoons to defend our sea line," he said.

The series of wins had created something that transcended diplomatic trust between Ukraine and its partners, said Reznikov.

"It's something more: you became the believer of us and you started to invest, not only, I would say, not only weapons in Ukraine, [but] because you want to see the new Ukraine after this victory, not the old Soviet Ukraine."
Much more at the link!
Kharkiv:
Volunteers will use this body armor during the evacuation of children from the areas under Russian shelling.

📷 Nataliia Popova

— Maria Avdeeva (@maria_avdv) December 15, 2022
That's enough for tonight.
Your daily Patron!
There are still no new Patron tweets. But here is a new video from Patron's official TikTok:
The caption machine translates as:
Archive. Not just slippers 😂 #PatrontheDog
Open thread!