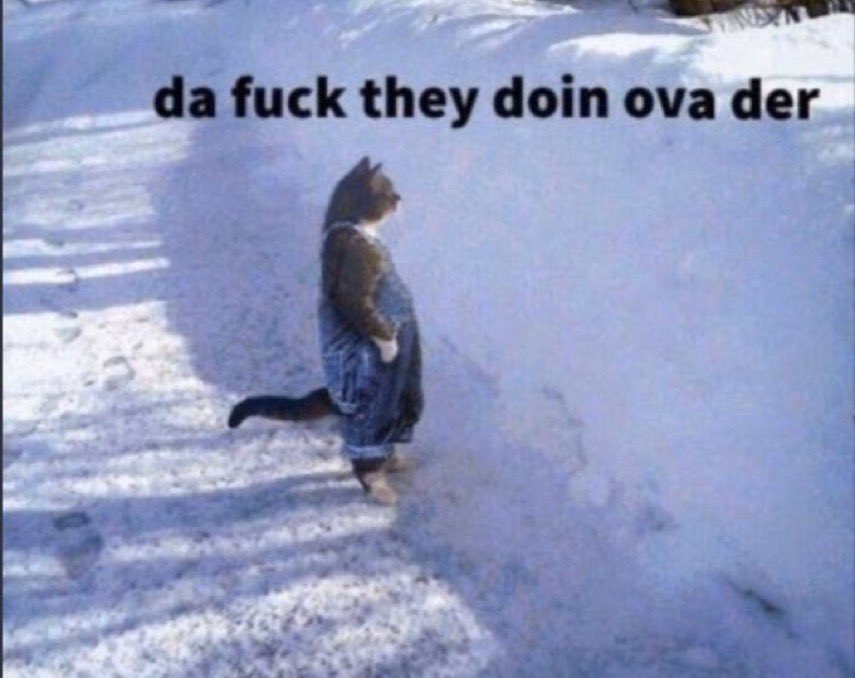 (Me staring northeast towards Moscow)
We've got a whole lot of analytical material to go through tonight, so let's get started with President Zelesnkyy's address from earlier today. Video below, English transcript after the jump:
Dear Ukrainians! I wish you health!

The main thing today is energy. During the day, it was possible to restore the electricity supply to almost 6 million Ukrainians. Repair work is ongoing now and has been going on non-stop since yesterday's terrorist attack.

Of course, there is still a lot of work to do to stabilize the system. Problems with the supply of heat, big problems with the supply of water exist. The most difficult situation is in the city of Kyiv and the region, Vinnytsia and the region, Lviv and the region. But there are, unfortunately, large-scale outages in many other regions: they include Dnipro and Dnipropetrovsk region, Volyn, Zhytomyr region, Zakarpattia, Ivano-Frankivsk region, the city of Odesa and the region, Poltava region, Ternopil region, Chernihiv region and other cities and regions.

Russia spares no resources for the war against our people – precisely against the people, against all Ukrainians from Lutsk to Kharkiv, from Sumy to Odesa. And I am grateful to every leader, I am grateful to every nation – our partners who understand that Russia's large-scale "investment" in terror is already, imagine, more than 4,000 missiles! It's necessary to exceed it with even more help to the people against whom this terror is directed.

This week we received important decisions from the EU, partner countries in Europe, the United States, which will help maintain stability now and in the coming year. This applies to defense support, energy support, and macro-financial assistance for Ukraine. But there is still work to be done. There are still vital decisions awaiting final approval and implementation.

In particular, I will constantly remind… Dear partners! Find an opportunity to give Ukraine reliable protection of the sky, a reliable air defense shield. You can do it. You can give protection to our people – one hundred percent protection from these terrorist Russian strikes.

When this happens, the main form of Russian terror – missile terror – will become simply impossible. And this will mean safety for Ukrainians, safety for millions of people and a strategic realignment of the entire military situation. The fewer opportunities Russia has for terror, the more opportunities we will have to restore and guarantee peace.

We are already preparing for the international events that are planned for the near future – both political and more global, which include not only traditional political audiences, but also all people of the world who value peace and are ready to support our defense against Russian terror. You will see everything.

Also on Monday, a meeting of the leaders of the Northern European countries will take place: the UK, Finland, Latvia, Lithuania, Estonia, Iceland, the Netherlands, Sweden, and Norway. These are our extremely important friends, important partners and effective helpers in our defense. So we are preparing several new proposals from Ukraine, how to strengthen us all, all the countries of Europe.

I thank everyone who helps Ukraine! Thank you to all our energy workers, everyone who works to supply heat and water, everyone who repairs communications damaged by shelling and restores, and restores, and restores normal life every time, no matter how the terrorists try to leave us in the cold and in the dark. The terrorists will still lose.

Glory to all those who hold back hell in Bakhmut and other areas in Donetsk region!

Glory to all who hold our front!

Glory to Ukraine!
Let's start with The New York Times, which has published a detailed report on the catastrophe that is Putin's re-invasion of Ukraine. (emphasis mine)
President Vladimir V. Putin's war was never supposed to be like this. When the head of the C.I.A. traveled to Moscow last year to warn against invading Ukraine, he found a supremely confident Kremlin, with Mr. Putin's national security adviser boasting that Russia's cutting-edge armed forces were strong enough to stand up even to the Americans.

Russian invasion plans, obtained by The New York Times, show that the military expected to sprint hundreds of miles across Ukraine and triumph within days. Officers were told to pack their dress uniforms and medals in anticipation of military parades in the Ukrainian capital, Kyiv.

But instead of that resounding victory, with tens of thousands of his troops killed and parts of his army in shambles after nearly 10 months of war, Mr. Putin faces something else entirely: his nation's greatest human and strategic calamity since the collapse of the Soviet Union.

How could one of the world's most powerful militaries, led by a celebrated tactician like Mr. Putin, have faltered so badly against its much smaller, weaker rival? To piece together the answer, we drew from hundreds of Russian government emails, documents, invasion plans, military ledgers and propaganda directives. We listened to Russian phone calls from the battlefield and spoke with dozens of soldiers, senior officials and Putin confidants who have known him for decades.

The Times investigation found a stunning cascade of mistakes that started with Mr. Putin — profoundly isolated in the pandemic, obsessed with his legacy, convinced of his own brilliance — and continued long after drafted soldiers like Mikhail were sent to the slaughter.

At every turn, the failures ran deeper than previously known:

In interviews, Putin associates said he spiraled into self-aggrandizement and anti-Western zeal, leading him to make the fateful decision to invade Ukraine in near total isolation, without consulting experts who saw the war as pure folly. Aides and hangers-on fueled his many grudges and suspicions, a feedback loop that one former confidant likened to the radicalizing effect of a social-media algorithm. Even some of the president's closest advisers were left in the dark until the tanks began to move. As another longtime confidant put it, "Putin decided that his own thinking would be enough."

The Russian military, despite Western assumptions about its prowess, was severely compromised, gutted by years of theft. Hundreds of billions of dollars had been devoted to modernizing the armed forces under Mr. Putin, but corruption scandals ensnared thousands of officers. One military contractor described frantically hanging enormous patriotic banners to hide the decrepit conditions at a major Russian tank base, hoping to fool a delegation of top brass. The visitors were even prevented from going inside to use the bathroom, he said, lest they discover the ruse.

Once the invasion began, Russia squandered its dominance over Ukraine through a parade of blunders. It relied on old maps and bad intelligence to fire its missiles, leaving Ukrainian air defenses surprisingly intact, ready to defend the country. Russia's vaunted hacking squads tried, and failed, to win in what some officials call the first big test of cyberweapons in actual warfare. Russian soldiers, many shocked they were going to war, used their cellphones to call home, allowing the Ukrainians to track them and pick them off in large numbers. And Russia's armed forces were so stodgy and sclerotic that they did not adapt, even after enduring huge losses on the battlefield. While their planes were being shot down, many Russian pilots flew as if they faced no danger, almost like they were at an air show.

Stretched thin by its grand ambitions, Russia seized more territory than it could defend, leaving thousands of square miles in the hands of skeleton crews of underfed, undertrained and poorly equipped fighters. Many were conscripts or ragtag separatists from Ukraine's divided east, with gear from the 1940s or little more than printouts from the internet describing how to use a sniper rifle, suggesting soldiers learned how to fight on the fly. With new weapons from the West in hand, the Ukrainians beat them back, yet Russian commanders kept sending waves of ground troops into pointless assaults, again and again. "Nobody is going to stay alive," one Russian soldier said he realized after being ordered into a fifth march directly in the sights of Ukrainian artillery. Finally, he and his demoralized comrades refused to go.

People who know Mr. Putin say he is ready to sacrifice untold lives and treasure for as long as it takes, and in a rare face-to-face meeting with the Americans last month the Russians wanted to deliver a stark message to President Biden: No matter how many Russian soldiers are killed or wounded on the battlefield, Russia will not give up.

Mr. Putin's spokesman, Dmitri S. Peskov, blames the West, and the weapons it has given Ukraine, for Russia's unexpected difficulties in the war.

"This is a big burden for us," Mr. Peskov said, depicting Russia as taking on all of NATO's military might in Ukraine. "It was just very hard to believe in such cynicism and in such bloodthirstiness on the part of the collective West."

To Mr. Putin, Ukraine is an artificial nation, used by the West to weaken Russia. He describes it as a cradle of Russian culture, a centerpiece of Russian identity that must be wrested back from the West and returned to Russia's orbit.

In his eyes, that is the biggest unfinished mission of his 22 years in power, people who know him say.

He began as an unassuming bureaucrat-turned-president on New Year's Eve, 1999, seen by the inner circle of his predecessor, Boris N. Yeltsin, as a proficient manager who could bring stability without threatening the ruling elite.

By his third decade in power, Mr. Putin seems transformed, people who have known him since the 1990s say. He styles himself as a pivotal figure astride a millennium of Russian history — as he hinted when he unveiled a statue of Vladimir the Great, the medieval prince of Kyiv, outside the Kremlin walls in 2016.

That Vladimir "entered history as a uniter and protector of Russian lands," Mr. Putin said.

The Vladimir at Russia's helm in the 21st century, Mr. Putin has increasingly made plain, sees himself as carrying on that tradition.
Much, much, much more at the link!
I want to make three important points here. The first is the abominable framing of the reporting. Specifically, that "Mr. Putin faces something else entirely: his nation's greatest human and strategic calamity since the collapse of the Soviet Union." While I don't argue that this is the case, and while the Time's reporters do make it is clear that this great human and strategic calamity befalling Russia is self inflicted, the victims here are not Russia and the Russians, but Ukraine and the Ukrainians.
The second is that Putin has now made it very, very, very clear to anyone and everyone with ears to hear that he will not stop nor back down. He does not care how much blood and treasure he has to sacrifice as part of his "I'm the reincarnation of Saint Vladimir the Great" fantasy cosplay. And he, as I've been writing here since 2015, truly believes he's at war with the US and NATO and while Ukraine is one front in that war, it is a campaign to retake a part of Russia that has been seduced away from the rodina and the Ruskiy Mir.
The third, provided the Time's reporting is even close to accurate, is that the most senior national security officials in the Biden administration have known this since November 2021. No matter how much has been done since February 2022, no matter how good a job President Biden and his senior national security officials have done in shoring up the NATO alliance and other alliances and partnerships in support of Ukraine, it is strategic malpractice that we still wound up being very slow to actually respond both to the prewar Russian buildup and after the re-invasion began. Also, given that Putin is behaving rationally, albeit within a fantasized and constructed alternative history and understanding of current events partially of his own making, the concern that anything we or our allies might do would affect his strategic calculus is just nonsense. Putin is going to do whatever he is going to do and his understanding of the operating environment and the events within it are impervious to reality.
Unless someone in Russia is going to remove Putin from power, and even then if it's Prigozhin or Patrushev that won't change a thing, this war can now, unfortunately, only be ended one way: either Russia is completely reduced or Ukraine is. If this reporting is even close to accurate our own strategic calculus needs serious adjusting. I'm not writing this to be provocative or because I'm some sort of blood thirsty warmonger, I'm writing it because Putin has once again made clear what his terms are. It is long past time that we actually listen to what he's telling us and then act accordingly.
Yesterday, The Washington Post published a piece on Russia's 200th Motor Rifle Brigade. It has been reduced, it no longer exists except, perhaps, on paper somewhere.
The 200th was among the first units to plunge into Ukraine on Feb. 24, as part of a fearsome assault on the city of Kharkiv. By May, the unit was staggering back across the Russian border desperate to regroup, according to internal brigade documents reviewed by The Washington Post and to previously undisclosed details provided by Ukrainian andWestern military and intelligence officials.

A document detailing a mid-war inventory of its ranks shows that by late May, fewer than 900 soldiers were left in twobattalion tactical groups that, according to Western officials, had departed the brigade's garrison in Russia with more than 1,400. The brigade's commander was badly wounded. And some of those still being counted as part of the unit were listed as hospitalized, missing or "refuseniks" unwilling to fight, according to the document, part of a trove of internal Russian military files obtained by Ukraine's security services and provided to The Post.

The brigade's collapse in part reflects the difficulty of its assignment in the war and the valiant performance of Ukraine's military. But a closer examination of the 200th shows that its fate was also shaped by many of the same forces that derailed Russian President Vladimir Putin's invasionplans — endemic corruption, strategic miscalculations and a Kremlin failure to grasp the true capabilities of its own military or those of its adversary.

After months of ceding territory and losing thousands of troops, Putin is now trying to salvage his grandiose aims with an entire force that resembles the 200th: badly depleted, significantly demoralized, and backfilled with inexperienced conscripts.

This reconstruction of the brigade's decimation is based on the document trove, interviews with members of the unit and their families, as well as accounts from officers in Ukraine's military units that faced the 200th in battle. Most spoke on the condition of anonymity to discuss sensitive intelligence or, in the case of Russian soldiers, to maintain their own security. The Russian Defense Ministry did not respond to requests for comment.

The record reveals a brigade in crisis, according to officials and experts who examined the documents at The Post's request.

"They are barely at 60 percent strength, being forced to rely on reinforcements that aren't near enough," Pekka Toveri, former director of Finland's defense intelligence service, said in an interview. "You have guys who are refusing to fight, guys who are missing. It all tells us that for Russia the war has gone terribly wrong."

The warcontinued to get worse for the 200th.

The unit's commander sustained such severe head injuries in a strike that he was left vomiting, disoriented and unable to remember battlefield events, and would soon have to be hospitalized, the internal brigade documents show. Many of the unit's most potent weapons, including mobile rocket launchers and tanks, were either destroyed or captured.

In the months since the May inventory, the brigade has sustained further losses in engagements including a July firefight in the northeastern village of Hrakove, and it was among the Russian forces routed in Ukraine's September offensive to recapture large parts of the Kharkiv region.

All the while, the brigade was being degraded from within. The skilled troops and professional officers sent into battle at the start of the war with state-of-the-art T-80BVM tanks have given way to an assemblage of poorly trained conscripts pressed into service with paltry or outdated gear.

Some of the brigade's own soldiers described its condition as dire.

"The unit is in a state of decay," said a soldier now serving in the 200th after being drafted under mobilization orders that Putin issued in September. He and others were initially issued "painted helmets from 1941 and vests without plates," he said in an interview with The Post this month. "They are not even training us. … They just tell you, 'You are a shooter now. Here you go, here is a machine gun.'"

In a war that has been disastrous for much of Russia's military, the dismemberment of the 200th stands out. It entered the conflict with better training, newer equipment and more experience — including prior combat missions in Ukraine — than most other units. Now, given the magnitude of its losses, one European military official said, it "cannot be considered a fighting force."
Much, much more at the link!
Eugen Rumer has published an analytical essay at the Carnegie Endowment on Putin's long war:
Nothing in Putin's record suggests that he will stop trying to drag Ukraine back into Russia's sphere of influence. In fact, Putin's consistent, persistent policy toward Europe and the United States, together with Ukraine's critical place between Russia and the Western alliance, suggests that he is not about to change course.

Lately, Putin has been described as unhinged and reckless, traits that presumably led him to blunder into invading Ukraine. This article argues that his record suggests otherwise: he is calculating and deliberate, and he has pursued a long-term, consistent strategy at home and abroad. This is not to say that Putin has mapped out his every move in advance. Rather, he has pursued twin overarching goals: to secure the political regime he has built at home and to provide maximum security—as he understands it—for the Russian state by establishing a sphere of influence around it to shield it from external threats. Putin's pursuit of both goals logically led him to wage war on Ukraine. That strategy and these goals have deep roots in Russian history and will likely outlive his presidency. This has grim implications for Ukraine and the rest of Europe.

In foreign policy, at first, Putin tried to build bridges to the West. But soon it became clear that those bridges could be sustained only if he compromised on the twin goals of protecting his increasingly undemocratic regime at home and restoring control over the former Soviet space as a buffer against encroachment from the West. Putin thus began his retreat from accommodation with Europe and the United States. The twin goals became one as NATO and the EU expanded their web of partnerships and advocacy of democratic values in the former Soviet lands, and as membership in both institutions emerged as major goals for Georgia and Ukraine.

Putin's refusal to accept the notion that either country might not want to return under Russia's economic and security umbrella and would rather join Euro-Atlantic institutions manifested itself in heavy-handed meddling in Ukrainian politics during the Orange Revolution of 2004–2005, bans on Georgian imports, and aggressive propaganda campaigns to intimidate the publics and governments of both countries and to dissuade them from pursuing closer ties to the West. Putin articulated his rejection of the emerging Euro-Atlantic security order most clearly in a speech to the Munich Security Conference in 2007. In 2008, he followed up with concrete actions as the Russian military crushed the tiny Georgian military in a brief war.

Russia's illegal annexation of Crimea and the start of its undeclared war in eastern Ukraine in 2014 may have been a panic move by Putin intended to prevent the irrevocable loss of Ukraine to the West. But it was fully in line with his twin goals of shielding his regime and his country from the perceived threat from the West. The sudden, unexpected collapse of the Moscow-backed government of president Viktor Yanukovych in Kyiv and its replacement with a government committed to pursuing membership in the EU and NATO threatened the long-standing goal that Putin had attempted and failed to achieve during the Orange Revolution: ensuring Russia's control over Ukraine's politics and foreign policy. Defeated again by the determination of Ukrainians to leave Russia's orbit, Putin did not give up. Instead, he moved to annex Crimea and launched the undeclared war in Donbas.

Was Putin's policy successful? On the one hand, his heavy-handed dealings with Georgia and Ukraine clearly backfired. After the Orange Revolution and then the Maidan uprising in 2013–2014, Ukrainians recoiled at Russian meddling in their politics and aggression. Georgia's resolve to join the EU and NATO hardly diminished. On the other hand, Putin's message that he would tolerate no further eastward expansion of NATO was undoubtedly heard in the West. Despite the promise of eventual membership made to Georgia and Ukraine at NATO's Bucharest summit in 2008, in practical terms their applications were placed on hold indefinitely. Notwithstanding numerous public declarations by Western officials to the contrary, Putin in effect achieved a major goal: securing a veto over both countries' prospects of joining the alliance.

Moreover, Russia suffered few if any major consequences after its war against Georgia. Shortly after the fighting was over, the West proved eager to turn the page and resume normal relations. A period of détente followed. U.S. President Barack Obama's administration signed a new arms control treaty with Russia and launched a dialogue about modernizing the country's economy; NATO engaged in discussions about cooperation on missile defense; and construction began on a new gas pipeline from Russia to Germany under the Baltic Sea.

This had little impact on Russia's resolve to maintain its red lines around the former Soviet space, however. The Kremlin's opposition to NATO membership for Georgia and Ukraine remained firm as ever, regardless of how distant that prospect was. Russia was equally determined to expel the United States from the base in Kyrgyzstan that Washington used to support its war effort in Afghanistan.

Will Russia's battlefield setbacks convince Putin that the invasion of Ukraine was a mistake? There is nothing in his record since he came to power or his personal background to suggest that he is likely to abandon his project of dragging Ukraine back into Russia's sphere of influence. In fact, Putin's consistent, persistent policy toward Europe and the United States together with Ukraine's critical place between Russia and the Western alliance suggest that he is not about to change course.

The scale and ambition of the task of restoring Russia's control over Ukraine are such that it dwarfs everything Putin has tried in the international arena during his long rule. Were he to give up on it, this would become the epitaph of his presidency, ending it in failure. He turned 70 in October and is probably looking at the next stage of his career as its final chapter. Failure, therefore, is not an option.

Moreover, the Russian leader, who lectured Obama during their first meeting in 2009 about the many wrongs the United States had done to Russia, almost certainly recalls the slights by Western leaders (such as remarks that Russia is a gas station masquerading as a country, that Putin has one foot in the past, that Russia is a regional power) and the long string of predictions of failure by him and by Russia as a major power. In fact, virtually the entire record of Putin's rule is one of defying the odds and predictions of imminent failure.

What does Putin have to look forward to regardless of whether he gives up now or keeps fighting? Isolation from and scorn in the West, junior partnership with China, partnerships with autocrats and kleptocrats from Myanmar to Zimbabwe? A reputation as a war criminal, even if he is unlikely to ever face trial? A badly damaged economy and an impoverished, embittered population disappointed and betrayed by the leader it has supported in the hope that he would bring glory, security, and prosperity? Growing discontent among the elite, pressure for radical domestic changes, and constant rumblings that potential successors may not wait until he dies? It is too late for Putin to give up on the biggest undertaking of his career. He might as well keep the war going hoping to prevail somehow and then write the final chapter of his career as a winner. He would rather die trying or try until he dies.

Unable to defeat Ukraine on the battlefield, Putin has evidently decided to destroy it and make it unlivable, as the waves of missile attacks against civilian infrastructure and urban centers suggest. The tragedy of this situation is that the more the Russian army loses on the battlefield, the less likely Putin is to back down from his murderous course. The more Russia's industry is hamstrung by sanctions and the less access it has to advanced technology to produce "smart" weapons, the more indiscriminate and destructive Russian missile and artillery barrages will be, conducted with "dumb" weapons.

If one looks to the future beyond Putin, Russia's national security establishment is more than likely to keep Ukraine in its crosshairs as the great strategic prize in the standoff with the West for historical and geopolitical reasons. The misfortune of Ukraine's geography means that it will always be in a vulnerable position vis-à-vis Russia, absent a fundamental change in Russian domestic politics and strategic culture. And betting on the latter has a low probability of success at best.

A negotiated end to the war that can reliably ensure security for Ukraine and restore durable peace in Europe cannot be achieved with Putin. The odds are that it will not be achieved with the leader or regime that will succeed him, either. The alternative is then for Ukraine's security to be achieved through a combination of military capabilities sufficient to deter Russia from launching another aggression and security guarantees or assurances provided by its partners and possible future allies.
Much, much, much more at the link.
Sir Tony Radakin, the Chief of the British Defense Staff, gave his annual address to the Royal United Services Institute (RUSI) this week. Here's some video excerpts followed by the transcript:
Chief of the Defence Staff, Admiral Sir Tony Radakin, at the RUSI Lecture 2022

From:
Ministry of Defence and Admiral Sir Tony Radakin KCB ADC
Published
14 December 2022

Location:
Science Gallery London, Kings College
Delivered on:
14 December 2022 (Transcript of the speech, exactly as it was delivered)

Firstly, thank you Jonathan for welcoming me back to RUSI.

It's a warm welcome and somewhat stands in stark contrast to my recent blacklisting by Iran. Sadly, I've had to cancel the family holiday in Tehran.

And thank you Ritula for your overview of an extraordinary year that will forever be remembered for 2 monarchs, 3 prime ministers and the return of war in Europe.

But let me start by paying tribute to those men and women from all three services who are on duty over Christmas, both at home and overseas.

And we've seen today the Armed Forces are once more key to responding to tragic events, this time in the Channel. And the next few weeks we will be stepping in to fill vital public sector roles due to industrial action.

Whether it's the splendid ceremonial events that we saw earlier this year, or the critical work of driving ambulances, we serve the nation.

So, a big thank you from me to those who will be away from home this Christmas, and especially to their families.

Last year I steered away from focusing on the geopolitical outlook, and instead concentrated my remarks on my priorities for Defence, the need to transform the Armed Forces, and to better support and empower our people.

That agenda has not changed.

We've made lots of progress. In other areas we've not moved fast enough, and I could easily devote the next 25 minutes to unpacking all of this, and I'm happy to answer your questions.

But rarely in our recent history has our purpose in Defence been in sharper focus. We protect the nation and help it to prosper. And given all that has happened over the past 12 months it would be remiss of me not to devote most of my time this evening to the situation we find ourselves in.

My premise is three-fold:

First, that these are extraordinarily dangerous times.
Second, that extraordinary times call for an extraordinary response. This explains why Russia is losing. And the free world is winning.
And third – what comes next, the link between our security and prosperity and the need to stay global.
Last year, in the margins of this event, I said that our worst-case intelligence assessments suggested a Russian invasion of Ukraine would unleash fighting on a scale not seen in Europe since the Second World War.

In the headlines the following morning it seemed alarmist at the time, but they don't now.

What we have seen unfold is tragic and dangerous.

An illegal and unjustified invasion. Naked aggression and territorial expansion. Extraordinary vilification and hatred. Ethnic scourges. Sub-human labelling. Thousands of missiles and armoured vehicles. Millions. I say again, millions of artillery rounds. Hundreds of thousands of troops. Millions of people displaced. Millions without electricity and water. Deliberate attacking of civilians and civilian facilities. IEDs in children's toys.

War crimes. Sham referendums. Faux annexations. Arbitrary detentions. Show trials. Summary executions. Populations being bussed to 'camps' in another country. Millions put at risk of famine. Hundreds of millions suffering the pressure of increased energy prices, inflation, job losses, and the consequences that follow, whether mentally or physically.

Nuclear threats. Nuclear anxiety. Crazy nuclear debates about whether 'tactical nuclear weapons' can be distinguished from 'strategic nuclear weapons'.

So, a war in Europe that challenges Euro Atlantic security and impacts the world.

But it gets worse. Because the other challengers to the world order do not stand still. They support, take advantage and fuel the aggression, with war crimes and hideous justifications.

And these other challengers to the world order are creating their own threat streams and initiating violence. Iran and its supply of missile drones – a captured one which I saw on my last visit to Kyiv with the Prime Minister.

Or Iran and its nuclear programme.

Or ask the United Arab Emirates and the Kingdom of Saudi Arabia about the missiles fired at their territory by Iranian-backed Houthi forces this year.

Head further East and we have another Putin ally, North Korea, seeking to smuggle artillery shells to Russia. This should not come as a surprise. This is nuclear North Korea. Pouring bile and anger on its neighbour and mixing rhetoric with over 60 ballistic missile launches this year. 23 of these were on a single day. In a 'normal year' that would astonish the world.

And then there is China.

Not a threat in the same vein as Russia or Iran or North Korea. But a tacit supporter of Russia, whether at the United Nations or taking advantage of cheap energy.

Another nation that determines advantage from increasing substantially its nuclear arsenal, its missile inventory, its Army, Navy and Air Force.

And doing so, accompanied by the language of threat and implication, whether in the Indo Pacific and the brazen claims of 80% of the South China Sea, the plundering of fishing grounds and the denial of protein to neighbouring states. Or the protests in Hong Kong. Or the aggression shown toward Taiwan.

All of this combined with the use of economic and institutional power and hence, the label of 'systemic competitor', to quote the Prime Minister.

So, as 2022 draws to a close, we have a world in which four separate geo-political crises are unfolding in parallel.

Whether it's Putin's sense of impunity, Iran's meddlesome and destabilising behaviour, North Korea's outright belligerence, or an increasingly authoritarian China.

None of these challenges exist in isolation.

Each is connected. Each represents a test of the rules which have guaranteed global security and enabled the spread of prosperity and opportunity throughout our lifetimes. And in aggregate, are extraordinary and profound.

If that all sounds gloomy – and it is – we can take confidence from the response, which is my second point.

Because the response is affirming the perilous nature of using violence and the military instrument as the means to achieve political goals. That is profound. It has resonance around the globe. And it makes us all safer.

At its heart is the will of one country to fight for its survival.

The ingenuity, courage and determination of Ukraine. And the paradox and dilemmas that that has created for the Russian leadership. The brutality of Putin begets resolve. Resolve begets support. Support begets victory.

Despite Putin's best efforts to divide, he has unintentionally assembled an extraordinary coalition of democracies against him. It's as if he has illuminated what our beliefs really mean and entail. The importance of aggression being defeated. The need to abide by international rules. The hideous thought of the nuclear taboo being broken.

Governments have sought to examine and overturn long held policy positions. Be it German defence spending or Finland and Sweden joining NATO. Or Japan's evolving defence posture. And the economic response to Russia's invasion was far greater than has ever been seen and Russia was ill prepared.

Of course, Putin will look for ways to get around sanctions.

But the loss of capital, thousands of international companies fleeing, the brain drain as talent flees tyranny, the reductions in investment, the absence of critical technologies, all of these increase in impact over time.

And the diplomatic response was unequivocal. At the UN 141 nations voted to condemn Russia's invasion, with just five opposing. We can quibble that the world is not so bound together as at the shock in February. But come October it was 143 nations that declared Russia's annexation to be invalid and illegal.

And observe Putin's non-attendance at the G20. Matched by the awkwardness of China, Turkey and India at the Shanghai Cooperation Organisation. And, even if much more privately, the strength of messaging that Russia had to endure from the United States, China, India, Saudi Arabia and others when anxiety surfaced about the prospect of nuclear avenues being considered. Thank you to those nations for being responsible.

So now let us examine Russia's predicament.

NATO is stronger. Not just in the response on its eastern flank and in the Atlantic and the hard power amassed. But in its sense of purpose. And that purpose is backed by money. 20 nations have already agreed to increase their defence budgets since 24 February. And this is on top of an extra £320 billion of additional spending pledged by European members and Canada since the NATO Summit in Wales in 2014.

This is all in contrast to the horror of the Russian army. About hundred thousand soldiers dead, injured or deserted. Whole battalion tactical groups destroyed. Some 4,500 armoured vehicles and 600 artillery systems destroyed or captured. And it extends to the sea with 12 ships, including a capital ship, lost either at sea or alongside in a supposed safe port. And in the air more than 70 helicopters, 60 aircraft and 150 drones destroyed. These are losses that will be felt for at least a decade.

That is not to say that the coming year won't be difficult. It will be incredibly demanding of Ukraine, and for all of us. But just look at the maths. Russia seeks solace with Iran, North Korea and China. Ukraine turns to the extraordinary might of America and the world.

I attend the monthly contact group chaired by the US Secretary of Defense. It is usually 50 nations in the room and with others joining remotely from across the globe. Political resolve is public, backed by cash, ammunition, armaments, humanitarian aid and, most recently, winter clothing.

We have to hand our phones in before entering the room. It's a shame. It must be terrifying to be a Russian spy and to see what you are really up against.

This, backed by that central will to fight, explains why Ukraine – a modest military power by any calculation – has recaptured already over 50% of the territory it lost.

And it will only get worse for Russia.

Putin's generals were cussed for explaining the need to give ground to preserve their Army. Now they have a far more difficult conversation emerging.

So let me tell Putin tonight what his own generals and ministers are probably too afraid to say: that Russia faces a critical shortage of artillery munitions.

This means that their ability to conduct successful offensive ground operations is rapidly diminishing.

There is no mystery as to why this is the case. Putin planned for a 30-day war, but the Russian guns have now been firing for almost 300 days. The cupboard is bare. Morally, conceptually and physically, Putin's forces are running low.

What about our place in this?

I want to be radical and deeply unfashionable by talking up a few things. We should be proud of the UK's response.

I am grateful for bold action by ministers, a united parliament and responsible opposition politicians who have accepted briefings under Privy Council rules and abided by them.

The sense of unity and cohesion across the political spectrum is a source of strength at a time when our democratic values are being tested internationally.

The Government has made Ukraine a priority, in funds but also through National Security Council meetings, through Prime Ministerial time – with all three of them – and even some four or five dedicated Cabinet meetings at the outset.

That attitude has been matched by our media: brave people going to the front line in the best traditions to tell astonishing stories. And we have all benefitted from the thoughtfulness of commentators, speed of analysis and the ubiquitous access to these views. Thank you, and especially to many of you here.

That backdrop has been further supplemented by our magnificent intelligence community. Defence Intelligence and GCHQ, alongside American NSA colleagues, cued us at the very beginning and provided remarkably accurate windows into plans and psyche all the way through.

People ask does it make a difference? Absolutely. And we have been able to spike guns, prepare plans and galvanise allies. Similarly, MI5 have been essential in keeping the home base safe at a point of tension. And, yes, MI6 do provide an astonishing array of insights and opportunities. Thank you to all in the UK Intelligence Community.

We should also be proud we were the first European country to supply lethal aid. We have gifted almost 200 armoured vehicles and more than 10,000 anti-tank missiles to Ukraine. Over a hundred thousand rounds of artillery ammunition.

Now, as the year ends, nearly 10,000 Ukrainian troops have been trained on British soil in an effort that includes Sweden, Finland, Denmark, Norway, Lithuania, the Netherlands, Canada, New Zealand and, from next month, Australia.

This is significant. Ukraine's fight is our fight. We support Ukraine because we share their belief in the rule of law and the simple conviction that aggression must not pay.

The result is Russia is losing. And the world is winning. Russia has failed – and will continue to fail – in all its war aims. Russia is diminished on the world stage. Its claimed 'near abroad' is weakened. NATO is strengthened. And if President Putin acts now and withdraws his forces, he would also be able to save Russian and Ukrainian lives.

And providing we maintain our cohesion and resolve, the real victory within our grasp is much more significant. The message to despots and authoritarians attracted to using violence is both classical and modern.

Classical in the sense that violence and outcomes are hard to predict and control.

And modern because we have a world where the leading powers and economies might be prepared to act. Extraordinary collective power that, when harnessed, puts an aggressor's economy, authority and regime at risk.

So, this really has been an extraordinary response for extraordinary times.

My final point is what next? These are difficult times. And we have the opportunity to refresh last year's Integrated Review.

Last year's Review proved remarkably prescient and stands up well when measured against previous strategies.

It was correct to identify Russia as the most acute threat and was the first to begin to grapple with the scale of the challenge of China.

It was correct to emphasise the importance of continued collective security, nuclear deterrence and defence modernisation.

And it was correct to view the Armed Forces as part of the wider machinery of government, and to advocate the role we play to support the national interest in its very broadest sense.

We have made significant progress over the past year to implement the accompanying Defence Command Paper and modernise the Armed Forces in a way that will further strengthen NATO over the coming years.

All nine P8 Poseidon Maritime Patrol Aircraft have entered service. The A400M aircraft is replacing the C130. E7 Wedgetail is on the way and the Lightning Force is growing. We've established Space Command.

We're sorting out Ajax. Boxer production is underway, with UK production now ramping up. We're investing in Apache and Challenger 3 and recapitalising our deep fires.

We've placed the contract for the second batch of Type 26 frigates, and for the Naval Strike Missile. The Fleet Solid Support Ship programme is moving forward, and we've purchased a new Multi-Role Ocean Survey Ship to protect our critical underwater infrastructure.

This has been matched by more support for our people: a pay rise of nearly 4%; capping of food and accommodation costs; and providing Wraparound Childcare and Forces Help to Buy Scheme.

But what has happened is that events of the past year have trended towards the most negative scenarios we envisaged in the IR. And we have seen all too clear the far-reaching consequences this has for our domestic wellbeing. So, it's important to recognise what the IR got right while also having the humility to recognise what has changed.

And this poses a series of questions which the IR Refresh will seek to answer:

How do we manage a weaker but more vindictive Russia over the long term?
Are we going to remain committed to a global outlook?
And if so, how much do we invest?
These are serious questions. And I welcome the Government's willingness and seriousness to undertake the answers.

One view for the IR Refresh is that we will draw on the tenets of our traditional way of warfare:

The belief that Britain is an expeditionary rather than a continental power.
That our interests are best served through the indirect application of power by, with, and through our partners.
That our operational advantage comes not from the mass but through disproportionate effect.
And that we do not shy away from our status as a permanent member of the UN Security Council, a nuclear power with global responsibilities and the 6th largest economy in the world.
There is something very British about our approach to having the bomb: almost mild embarrassment. And yet perhaps one of the starkest lessons of the past year has been our extended nuclear deterrence. It has protected us and our Allies, allowing us to resist coercion and continue to do what is right. A reminder that nuclear and conventional deterrence are linked.

And in the same way, the notion that you can separate security in Europe from security in the Pacific seems difficult – especially if you happen to be a global trading nation with a permanent seat on the UN Security Council.

There is not some easy option of focusing on our own backyard while leaving the US and others to deal with the rest of the world. The two are inextricably linked. And once again, Europe is the beneficiary of American generosity.

Were the US to contemplate a more radical pivot to the Indo-Pacific, it would cost NATO's European nations more than $300 billion over 10 years to match US current investment in our security.

We also need to consider the melting of the ice caps in the coming decades, which will unleash a difficult new competition for minerals and resources; halve the time it takes for shipping to travel between Europe and Asia, and surely China's military forces will start to reach into the Atlantic.

But when we get it right, our spend on defence invests in our security and prosperity.

We invest in people and places, and we invest in our nation's future.

And this will be at the heart of our approach as we work to update the Integrated Review, just as it was in the original Review. To protect the nation and help it prosper. Opportunity and not just threat.

In this regard, AUKUS is totemic on so many levels. On one level it's an opportunity to join with our closest allies to offer a technological and strategic response to the challenges of the Indo-Pacific.

But if we have the courage to do this properly then it's also the means to strengthen the resilience of our own nuclear enterprise and grow our submarine numbers in the decades to come. This will benefit our contribution to NATO as well as our presence in the Indo-Pacific.

The same is true for FCAS, now called the Global Combat Air Programme or GCAP.

A project that looks both west and east. To Italy and the proven strength of our traditional European industrial and military cooperation. And to Japan, a new partner that reflects the post-Brexit opportunity and ambition that is bound up with our domestic prosperity.

More than 2,500 people are already working on GCAP, sustaining an industry that employs 40-50,000 people in the UK.

The submarine programme currently supports almost 30,000 jobs across the UK.

And the Land Industrial Strategy supports 10,000 jobs directly and another 10,000 indirectly, but more importantly reflecting a capital budget that is prioritising the need to strengthen our Army.

So, if the costs of Defence may be high, and the timescales lengthy, the value we derive is every bit as large:

£320 billion to GDP annually.
£6.6 billion of R&D.
£8 billion of exports annually – and our position as the second largest defence exporter in the world.
410,000 jobs.
22,000 apprenticeships.
The IR update will reflect the lessons of Ukraine because it is vital to learn in real time: rebuilding and enhancing stockpiles, filling the gaps in our inventory. Unlocking the potential of our people so we can be more agile and inventive, particularly in our approach to technology.

But it's also about thinking big: accelerating the transformation of the Armed Forces to become even more lethal and integrated. Maximising the capabilities that offer a decisive advantage. Being even more global in our outlook.

Might that mean an Army equipped with anti-ship or hypersonic missiles capable of striking the enemy thousands of kilometres away?

Might it mean a British carrier regularly deployed in the Indo-Pacific at the heart of an allied strike group?

Or an ambition to embrace drones on a far greater scale than previously envisaged – perhaps in the order of 10,000 by 2030?

And do we tackle our productivity, with fresh ambitions to double our outputs – such as deployability and lethality – between 2020 to 2030?

Some of these ideas will fly, others won't. But they are all worthy of scrutiny.

Because the biggest lesson from the past year is to recognise that we are part of a generational struggle for the future of the global order.

And the alternative to thinking big, and to thinking on a global scale, is that we become an introspective, cautious nation, that looks the other way.

And we've seen what happens when countries look away. Authoritarians are emboldened. Rules get broken, economic turmoil and global insecurity follow. And we all pay the price.

So, to conclude. These are worrying times. But I remain optimistic and confident about our security.

We should take succour in the way we and international partners have responded to the challenges.

And we should heed the catastrophe that the Russian leadership has landed itself in.

Let me end by reiterating how incredibly proud I am of our response to the events of the last year: from our servicemen and women, regular and reserve, but also our civil servants our diplomats, our industry partners, and our allies.

This is how we will succeed.

By being confident in our values.

By staying strong at home and in the world.

And by leveraging the extraordinary strengths and opportunities this presents. Thank you.

Published 14 December 2022
As I teased last night, here's excerpts from both Colonel-General Syrksky's and President Zelenskyy's interviews with The Economist.
First up, Colonel-General Syrksy:
General Oleskandr Syrsky is late. He apologises when he eventually arrives, two hours behind schedule, at a location near his situation room in eastern Ukraine. War has a habit of surprising, he says: just when things appear fine, you are hit with a storm. Punching words out in a strained staccato, he appears exhausted by the stress of overseeing operations on Ukraine's bloody eastern front. "The Russians aren't idiots," he says. "They aren't weak. Anyone who underestimates [them] is headed for defeat."

Described by colleagues as an ascetic, an obsessive planner with an addiction to the gym, even building one at his headquarters, the head of Ukraine's ground forces has done much to tilt the war in his country's favour. He was responsible for two critical victories: stopping what Russia considered to be the "world's second army" at the gates of Kyiv in March; and then pushing it out of the Kharkiv region in September. Now he is the man charged with facing down a humiliated but regrouped Russian army that is throwing everything it has at the town of Bakhmut in Donbas.

In a rare interview, the general explains that the Russians are changing tactics under their new commander, Sergei Surovikin. They are attacking using smaller, well co-ordinated detachments on foot, he says: costly in terms of soldiers' lives, but that has "never been Russia's highest priority". General Syrsky thumps his chest. "I feel any loss right here, in my heart."

General Syrsky has managed most levels of the Ukrainian army, from platoon upwards. Before becoming head of Ukraine's land forces in 2019, he was the ground commander for military operations in the east, and he played a prominent role in many of the key battles of the then-undeclared war with Russia.

On several occasions, he was actually senior in the chain of command to Valery Zaluzhny, appointed to be the commander-in-chief of the entire armed forces in July 2021. Some political actors behind the scenes may be using that fact in an apparent attempt to foment tensions between the two. Rumours even persist that the presidential administration might be inclined to replace the popular but independent-minded General Zaluzhny with his former boss. Cracks of disunity have high-placed Western military officials worried. The two generals on their part say they fully trust each other and wish to stay out of politics. General Syrsky is uncomfortable with the conversation. "The army is outside of politics," he says. "It is how it should be, and how the law demands it to be."

Not unusually for his generation, General Syrsky went to school with many Russian commanders. He graduated from the Higher Military Command School in Moscow, the Soviet Union's equivalent of America's West Point. But that is largely where the similarities end. His own command style departs starkly from Soviet and Russian hierarchical practice. He preaches nato principles of decentralised command, and stresses the importance of morale. The modern commander needs to stay connected, he says. He gets 300 messages a day from soldiers. "You must feel the spirit of the army," he says.

Asked what victory looks like, General Syrsky repeats the maximalist mantra of his president, Volodymyr Zelensky. "We've won when the enemy is destroyed and we are standing on our borders," he says. His sobering assessment of the current predicament suggests that he isn't convinced that will happen any time soon. For the immediate future Ukraine will offer what he describes as "active defence". But the commander's record suggests that he may have something more ambitious up his sleeve. He remains coy. "All I will say is we are studying the enemy closely. And every poison has an antidote."
Much, much more at the link!
Here's some excerpts from the transcript of the interview with President Zelenskyy:
Volodymyr Zelensky: It's a little scary to see how the liberated cities had changed. I used to visit such small towns even then [before the war]. I like them a lot. Then you come, liberate them and witness what has been done to them.

Unfortunately, I must admit that this propaganda model of the Kremlin works with horrific results. [Those who stayed] were cut off from communications and cut off from friends and relatives who had fled. And those who can't leave are isolated. All of a sudden, they get an [information] helmet put onto their heads—Bam!—and they have to live inside this helmet, like an astronaut. And it is difficult to fight it because they are shown how [Russians] are saving them and how Ukraine is bombing them, and "here you are, the Ukrainians are torturing someone".

Everything is turned upside down and it is hard to fight. And now, as we free these territories, we understand how much pain they had been through, how they were broken, how they were tortured.

Unfortunately, I think that if Ukraine had been recognised earlier, this tragedy could have been avoided.

The Economist: Where does Russian propaganda stop working? Is there a line?

VZ: It works beyond the borders of Ukraine, beyond the borders of Russia. It worked in the heart of Ukraine, in the heart of Russia, Belarus, Europe, the United States, in Israel. It works in India, in China, in the Arab world. That's the way it is. There is a format that works—just as Goebbels' format did. It is chauvinism, racism, everything.

This does not mean that those who succumb to this information are bad people. It is just that it is difficult to fight disinformation. Books, information, media platforms, social networks: you have to take different information from different sources. It is great work to fight Russian disinformation.

TE: Is it calmer today in Ukraine than at the start of the war?

VZ: No. In the East we have a very tough, difficult situation. It's like World War Two. It's the same in Bakhmut, in Soledar, the region near Kharkiv, Kremenna, Svatove. It is a real war, with fire, shelling, rockets, artillery, everything.

Then you have the South, in the Azov region, in the occupied territories, some villages in Zaporizhia. There is nothing, no electricity, no water, nothing. And in Kherson people are so happy that we came, but on the other bank of the Dnipro they are using artillery to hit Kherson, against those about whom yesterday they said that "we are one people". And in Kyiv you see that it's not that dangerous, but they've begun to use rockets and Iranian drones.

TE: At the start of the war we asked you: 'What is victory?' And your answer was: 'Saving as many lives as possible. Because land is good, but it is only territory. Without people it means nothing.' How has your sense of victory changed?

VZ: My attitude towards people has not changed at all. The fact that the people withstood [the invasion] shows that they have a simple truth, and it resides in their family, in their land, in their flag. When they defend the land, it is not something abstract, it is real, it is part of it. Defending the land and the territory means only one thing: to protect life and purpose.

They cannot live without these very important things. If I can use the word "things" when I am talking about family, children, land, their houses. All of these are part of the people. A very important part.

The people don't want to change that, and they don't want to change their identity. They are defending it. But this is key: choose what you want—but do not choose for me, because there is nothing worse than life without freedom.

Victory will come when there is a feeling that people have endured and kept everything. And people do not want to compromise on territory. Why? The issue is deeper than land. No one wants to have a dialogue with these people who unleashed [the war]. Because the people [have come to] hate. That's the truth.

It's not the best feeling for humanity to hate but that is basic. In real life when you are attacked for such a long period and when you see that most of the families have lost something or someone. It is a tragedy for families who lost children. I don't want to live longer than my children. I will hate this life with these people who took my wishes, a piece of me. That's why the people hate.

TE: You are now making a choice of either carrying on–you have been talking about advancing to the 1991 borders—or saying: no, the price would be too high.

VZ: Why am I against freezing this war? Because in Donbas we have already seen it. They take away part of the territory and then freeze it for some time, to become more powerful occupiers, ready for more occupation, and that's all.

We do not need to lose people unnecessarily. Understand: we are not at war with Russia; Russia is at war with us on our territory. They have to withdraw. Of course, they will pay for generations. You will see, any aggression has a high cost. But that is in the future. Today this is how it should end because otherwise it is not finished, it is just frozen. Just to leave it as it is now, to say, ok, let's stop and they take Donbas, the south of our country, or part of it, and Crimea remains with them…Why? "Because it is time to do so and you should"? We will not be able to, no one would forgive it.

TE: But how many lives are you going to lose?

VZ: Russia came and they are killing our people. And what should we tell people? "Take everything that is ours, and we will go to Poland"? Many left, but the majority of the country remained, and are not going anywhere else and are going to stand to the end.

TE: Tony Blinken, America's secretary of state, is talking about settling along the lines of February 23rd. Can you see that as a scenario?

VZ: This would not be a finale, because no one understands what security guarantees mean. We had the Budapest Memorandum. I was told: "Do not be afraid, everything is fine, there are no nuclear weapons. And it is the right way, and the whole world is going there." But the whole world has not come, as we have seen.

We gave away nuclear weapons, exchanged them for security guarantees. Did those guarantees work? No. For Russia's aggression against the principles of peace, against international law, against many things, against the UN Charter and so on. Why is Ukraine alone paying such a high price? We are grateful to our supporters, but we are the ones who are paying.

Yesterday, the president of the Russian Federation said "Azov" is a great operation, it can go on for a long time. He said something about Peter I, [something along the lines of]: "He did not make it, but I did." We are not at a psychiatrist's appointment. This is real. It's as if Napoleon lives in that room, and President Putin lives in this one.

TE: So how do you demonstrate to Putin that he cannot win this war?

VZ: The end is already clear. Why do I say "we have to go to our borders"? Because, if it does not work, he will come back. You see? That's the main story. We are not in nato. What are the security guarantees? If he returns, will they help us with weapons again? Can this really protect us from a full-scale invasion? No.

We must look at the real picture, when the whole world, first of all, shows not only support, but diplomatically, economically, with sanctions, isolation shows that aggression must be paid for. To go to the borders and then pay.

How many people is Putin[ready to kill]?… He takes people from both sides. He takes our people and sends his citizens to get killed. If he now withdraws to the 1991 borders, then the possible path of diplomacy will begin. That is who can turn the war from a military path to a diplomatic one. Only he can do it.

TE: But that requires the fall of Putin's government.

VZ: The sooner the war ends and if Russia chooses the way to recognise the tragic mistake of starting it, the longer the Russian president will secure his life and the life of his entourage.

TE: How important do you think it is to continue to speak to Russian people?

VZ: The citizens of that country allowed the leader they elected to seize and kill another land. Are they responsible? Yes. There are criminals and there are those who kept silent for a very long time, and then said: "We can't stay silent."

If they believe they are good Russians, they will definitely oppose the regime, will do everything to make the regime fall, and it will fall. It is a matter of time. If it falls and you were there and did everything you could, the whole world will applaud.

Prove it to your children. Do not be afraid, go out, speak. Did they take you away for 25 days? What's so terrible? Here they took a life, took a child for ever, killed a person for ever. Why are you comparing? "I was released, I was taken away for 25 days, I have already done my job." No, you haven't. Why? Because for many years you kept silent. And you are not guilty before me, you are guilty before yourself.
Much, much more at the link.
Finally, Sky News published an interview with Ukrainian Major General Andrii Kovalchuk today. Here are some excerpts:
Ukraine is preparing for Russia to try again to invade from the north – maybe around the anniversary of its first, failed attempt to seize Kyiv last February, a top commander has said.

President Vladimir Putin could even ultimately order millions of soldiers into the war as Russia's offensive falters in the face of fierce and enduring Ukrainian resistance, Major General Andrii Kovalchuk, one of Ukraine's most senior military officers, said in an interview.

He said the Ukrainian armed forces would be ready, even to combat millions of Russians, but they would need ever more lethal support from Western allies, including potentially cluster munitions – a type of weapon that many countries, including the UK, have banned.

Major General Kovalchuk, 48, a key architect of a major counter-offensive in the south of the country, told Sky News that Ukraine would win the war – retaking all of its territory including the Crimean Peninsula.

But the Commander of the Operational Command South – a decorated and highly-experienced officer – warned that the fiercest fighting might yet be to come.

The comments came in a wide-ranging interview in which Major General Kovalchuk offered his thoughts on the operation over the summer and autumn that recaptured swathes of territory in southern Ukraine, culminating in the liberation of the city of Kherson, the only regional capital to have been captured by Russia since the full-scale invasion.

His most notable remarks, however, were about the potential for Russia to expand its attack.

Asked whether Russian forces will again try to invade Ukraine from the north, the east and the south, maybe even on 24 February, the anniversary of the start of the Kremlin's full-scale invasion last year, the commander said: "Yes, we foresee such options, such scenarios. We are preparing for it. We live with the thought that they will attack again. This is our task."

He appeared particularly focused on the possibility of Russian troops again invading via Belarus on Ukraine's northern border – the route to target the capital.

"We are considering a possible offensive from Belarus at the end of February, maybe later," Major General Kovalchuk said, speaking at an undisclosed location in southern Ukraine.

"We are preparing for it. We are investigating. We look at where they accumulate strength and means. We are preparing."

If Putin tried a second time, drawing on the remainder of some 300,000 troops he mobilised over the summer, Ukraine would be better prepared to fend them off, the general warned.

"We mined individual areas, and prepared reliable defences in certain areas," he said.

"It will no longer be the case that they [the Russians] will simply walk in, as was the case on 24 February (2022)."

The frank-talking commander – well-liked and highly regarded among his troops and peers – also raised the prospect of the Russian president ordering a full mobilisation in Russia as the war drags on, generating potentially millions of men to send into the fight.

Asked if he was expecting the mobilisation of millions, Major General Kovalchuk said: "I think Putin is thinking about it. And we cannot rule out such an option. We have to be ready for it."

As to whether Ukraine would be able to cope with such a large invading force, he said: "Definitely yes. I believe that our position and the position of our partners today should be clear. If Putin carries out a full mobilisation, our partners are ready to provide us with all the force and means to stop not an army of 300,000, but an army of a million."

He signalled that Western weapons would need to become even more deadly to respond to such an expansion.

"We need more collective weapons – not an assault rifle, but a machine gun; not a projectile, but a cluster munition. There is a corresponding counteraction to the enemy's actions. We are sure that our partners will help us in this matter – those who want [us] to win. Because it is not only Ukraine winning today, but the entire civilized world. And we must win."
Much, much more at the link!
That's enough for tonight.
Your daily Patron!
This is my friend and colleague, Kraken. Today he was injured at work and lost a foot, serious condition. He is alive. Tomorrow, Mykhailo will see him at the hospital. And I want to ask you, if possible, to supplement my fundraising for the treatment of injured sappers 1/3⬇️ pic.twitter.com/4XRtAZaF2U

— Patron (@PatronDsns) December 17, 2022
And I don't know how to do it, but Ukraine needs more heavy demining equipment. The number of injured sappers is increasing every day. I'm asking for help from all countries that have such equipment and can help us. Please support my colleagues and me to stay alive 🙌🏻

— Patron (@PatronDsns) December 17, 2022
You all know what to do! Do it for Patron!
Here's a new video from Patron's official TikTok:
The caption machine translates as:
In addition to these great sweatshirts, I have many more treasures for you! Link in the profile header😊 #PatrontheDog
Here's the link to the English language version of Patron's official shop. Here too you all know what to do!
Open thread!