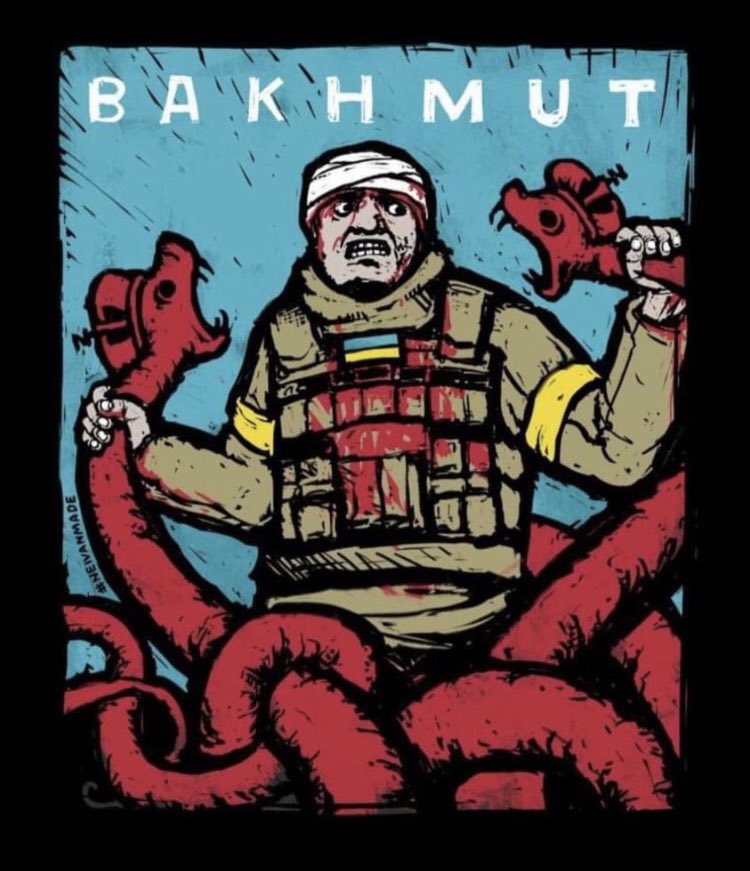 (Image found here)
Just a short(ish) update for tonight.
We are ready to share our Victory equally with all 52 countries.
The priceless contribution of each of our partners will mean eternal brotherhood for us in the struggle for Freedom. pic.twitter.com/Z9zAO8oktM

— Defense of Ukraine (@DefenceU) December 18, 2022
Here is President Zelenskyy's address from earlier today. Video below, English transcript after the jump:
Good health to you, fellow Ukrainians!

I held a meeting of the Staff today. The situation in the Donetsk and Luhansk regions was examined in great detail. The Bakhmut direction is key.

We keep the city, although the occupiers are doing everything so that not a single undamaged wall remains there.

The Zaporizhzhia region, the Kherson region, the south in general – we are gradually reducing the potential of the occupiers. Minus ammunition dumps, minus logistics of the Russian army.

Air defense is a constant priority of the Staff, and I emphasize this once again…

Dear partners! By helping us fully protect our skies, by providing us with more modern air defense systems in sufficient numbers, you can deprive the terrorist state of its main instrument of terror. This will be one of the most powerful steps that will bring the end of aggression closer. Russia will have to follow the path of cessation of aggression, when it can no longer follow the path of missile strikes.

The border was also discussed in detail at the Staff. Protection of the border with both Russia and Belarus is also a constant priority. We are preparing for all possible defense scenarios. Whoever inclines Minsk to whatever, it will not help them just as any other sick idea in this war against Ukraine and Ukrainians.

There are new results in returning light and heat to our people.

Another 3 million Ukrainians have had their energy supply restored. Plus 6 million yesterday. That is, after the terrorist attack on Friday, there is already a result for 9 million of our people. In most cities, the work of transport is being normalized.

I thank everyone who carries out these repair works in any weather and around the clock! I thank each of our partners who help us with equipment! I also thank Ukrainian business – everyone who transforms their shops, cafes, enterprises into new Points of Invincibility.

Today, the FIFA World Cup final took place in Qatar – an emotional final.

This is the meaning of football: everyone has a chance to win, everyone can show that he is the strongest. But the competition is on the playing field, not on the battlefield. And the worst thing that can happen is a red card, not a red button. When people are united by football, people are united by peace. That is why I have prepared a special address from Ukraine to the whole world for today. To all who value peace and life.

Although FIFA blocked this address from being shown at the stadium before the final game in Qatar, the world still heard our call.

Our football players shared the video… Yarmolenko and the entire national team of Ukraine, Shevchenko, Shovkovskyi, Modrić, Srna, Guardiola, Raț and many, many other wonderful players. I thank everyone! Partner states supported it. Thousands of world media spread it.

We are already preparing a special summit this winter. A summit for peace. For our country and for any other nation that can be subjected to the same aggression, the same terror as Russia has brought to our land.

The Ukrainian Peace Formula consists of ten clear points capable of creating a new, globally important security architecture, which will restore freedom to our entire Ukrainian land, to all our people. And which will serve as guarantees of freedom and security for other nations. Not if, but when it works for Ukrainians.

And that is why we invite our partners to show their leadership in guaranteeing peace in the same way that the leadership of various countries and various statesmen is currently being shown in the defense of freedom. We fight together for Ukraine, for the values that unite Europe and the democratic world, for the global value of life. For everything that Russia is trying to destroy.

It is not easy, it is difficult, but I am sure: we will pull through together, and Russia's aggression will fail. And in a way so that all other potential aggressors of the world do not dare to repeat what russism does.

Glory to each of our warriors! Gratitude to everyone who works for the victory and who helps! We will pull through everything, we will overcome everything.

And one more thing.

Congratulations to the Jewish community of Ukraine and all the Jews of the world on Hanukkah. Those who were outnumbered defeated those who outnumbered them. Light defeated darkness. It will be the same this time. Chag Hanukkah Sameach!

Glory to Ukraine!
Here is former NAVDEVGRU Squadron Leader Chuck Pfarrer's most recent assessments regarding the situation in Kremenna and Ukrainian air defense efficacy:
KREMENNA/2345 UTC 18 DEC/ UKR forces repelled a RU assault on Chervonopopivka during 16-17 DEC. The Forward Edge of the Battle Area (FEBA) extends to the E side of the P-66 HWY, south from Pischane to Zhytiivika. On 18 DEC, UKR troops engaged RU units SE of Kuzmyne. pic.twitter.com/TtvcC829Fx

— Chuck Pfarrer | Indications & Warnings | (@ChuckPfarrer) December 18, 2022
AIR DEFENSE: On 16 DEC, RU fired 76 cruise missiles targeting UKR civilians & infrastructure. Nation-wide UKR intercepted 78% of the RU strike. Kyiv was targeted by 40 missiles & shot down 37, a local interception rate of 92%. Some cities intercepted 100% of incoming RU missiles. pic.twitter.com/1b1l1UEaOA

— Chuck Pfarrer | Indications & Warnings | (@ChuckPfarrer) December 17, 2022
Irkutsk, Russia is burning:
ANOTHER FIRE: Siberian Governor Igor Kobzev reports that a multiple-alarm fire has broken out in an oil and gas condensate field is on fire In the Irkutsk region in Russia. the fire is reported to occupy 1,000 square meters (10,763 square feet). https://t.co/vGrhmMv1yZ

— Chuck Pfarrer | Indications & Warnings | (@ChuckPfarrer) December 19, 2022
Bakhmut:
WARNING! WARNING! POTENTIALLY DISTURBING IMAGES!!!
Bakhmut.
Russians. pic.twitter.com/5XQjPPcfpD

— Illia Ponomarenko 🇺🇦 (@IAPonomarenko) December 18, 2022
ALL CLEAR!!
Kyiv:
And yes, the weather is just awful today

— Illia Ponomarenko 🇺🇦 (@IAPonomarenko) December 17, 2022
— Illia Ponomarenko 🇺🇦 (@IAPonomarenko) December 18, 2022
Also, Kyiv:
Today in the Kyiv region, a fighter of the territorial defense unit shot down a Russian cruise missile from a machine gunhttps://t.co/wzjUasHPxN pic.twitter.com/EMmQaVXtoj

— Special Kherson Cat 🐈🇺🇦 (@bayraktar_1love) December 16, 2022
Kupiansk:
Rescued in Kupiansk. pic.twitter.com/BdlJIAc5SI

— Defense of Ukraine (@DefenceU) December 18, 2022
Kryvih Rih:
#Ukraine, #KryvyiRih after Friday Russian rocket attack. Policeman is helping a kid with a teddy bear to get out of the ruins of what used to be their house before attack. "Denazification" of kids as it is. #RussiaisATerroistState pic.twitter.com/Ht8BrONBE0

— Olena Trybushna 🇺🇦 (@lenaUA) December 17, 2022
Mariupol: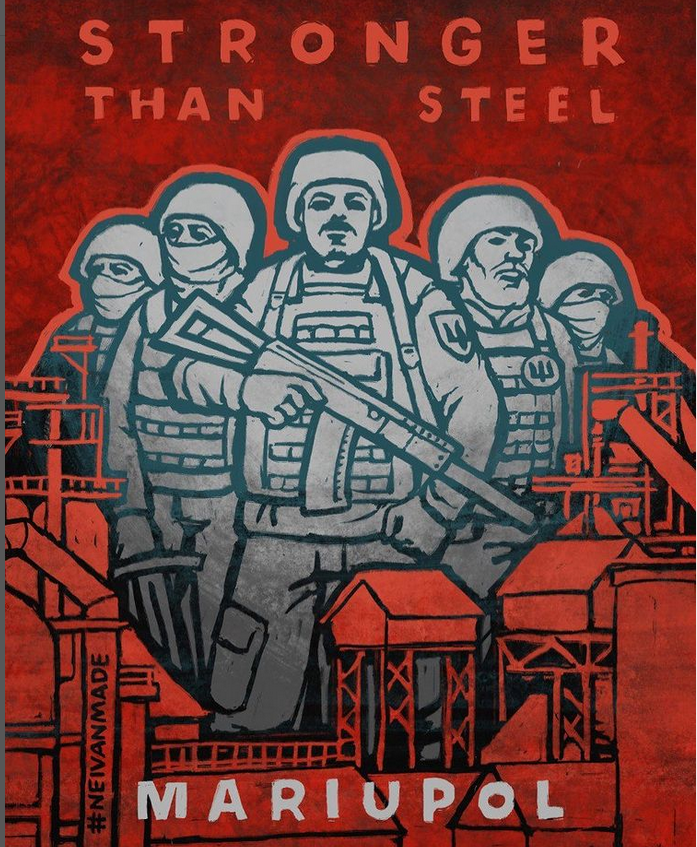 #Mariupol is under occupation. Back to the Soviet times of long queues for food, shortages and lack of any opportunities….. The difference is in the change of "scenery". There are many destroyed buildings in the city due to shelling. Broken people and cold all around.
1/3 pic.twitter.com/dIEl0Wmna6

— Mariia Kramarenko (@KramarenkoMari3) December 16, 2022
Footage from another world: Mariupol celebrates Christmas and New Year 2021 pic.twitter.com/1hVlZaYgtK

— Special Kherson Cat 🐈🇺🇦 (@bayraktar_1love) December 17, 2022
#Mariupol 2021
3/3 pic.twitter.com/iQqf3fikv1

— Mariia Kramarenko (@KramarenkoMari3) December 16, 2022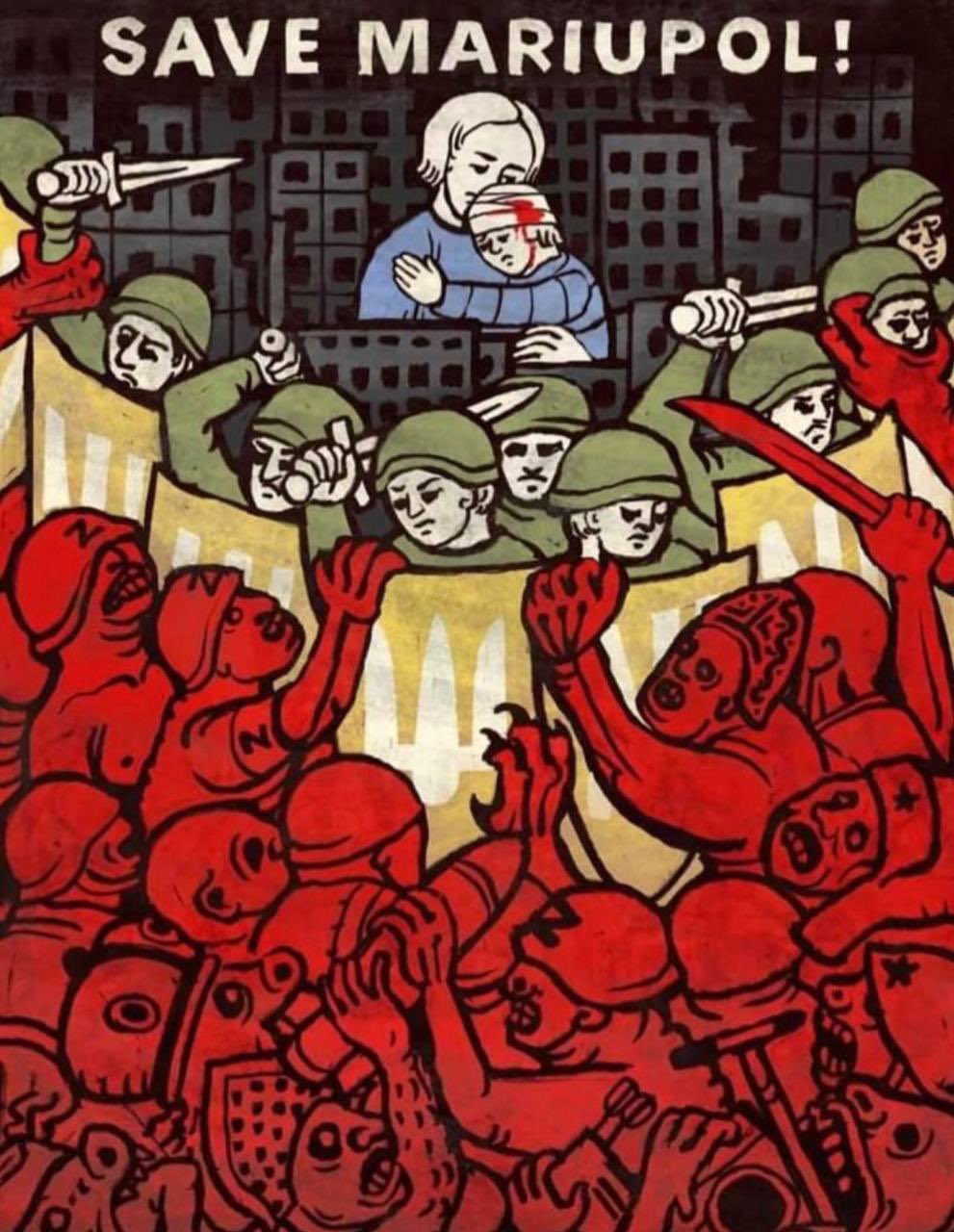 Not sure where in Ukraine this is:
A defender of Ukraine couldn't wait to see his daughter and came to her school. They haven't seen each other for nine months 🥲 pic.twitter.com/WpJ1KT3ASd

— UkraineWorld (@ukraine_world) December 16, 2022
Doha:
Elon Musk and former US President Donald Trump's son in law, Jared Kushner have been spotted at the World Cup final match in Qatar.@elonmusk @jaredkushner @fifaworldcup

📸: @alwoozain pic.twitter.com/a2GibzBYAi

— Doha News (@dohanews) December 18, 2022
Imagine that…
Weapons free!
🇺🇦Кулеметник смачно насипає окупантам!🔥🔥🔥 pic.twitter.com/qBvyaLPD0Z

— Олександр Колим (@OleksandrKolym) December 16, 2022
Ukrinform has the details of some of the recent phone intercepts of Russian soldiers by Ukrainian military intelligence:
The Russian invaders suffer so much from the strikes of the Armed Forces of Ukraine that they lose hope even on the eastern front, where they have massed up their largest force.
That's according to the latest intercepted call published by the Security Service of Ukraine, Ukrinform reports.

In the call, a Russian soldier who is fighting in the Kreminna district of Luhansk region complains to his wife: "The officer says: 'we need to seize that silo.' But how do we take it if we only have three machine guns? And he goes 'The order is to seize it." Seventeen rookies were killed then… They just stood up from the field. As we were dragging their bodies back, we were pelted with mortars."

According to the Russian, the officer, who had given the order, fled the area. The serviceman does not hide his panic and actually says goodbye to his wife. He says his unit is doomed, but no one is going to take them out of the front line: their order is to stand to the last man.

The aggressor says the Russian command does not care about manpower losses: "We are shipping rookies back in bags. It's bags and bags… Cn you imagine that? It's not a body at a time. Seventeen in one day," he says.

The invader also laments that some of the strikes hitting his position are friendly fire due to faulty artillery spotting.

As reported earlier, the Russian military death toll stands at nearly 96,590, according to the latest estimates by the Ukrainian Army's General Staff.
Finally, for tonight, Meduza is reporting that the Russians are advertising for ditch/trench diggers in both the parts of Ukraine that they are illegally occupying and within Russia:
Job postings seeking workers to build fortifications and dig trenches in the occupied parts of Ukraine's Zaporizhzhia and Luhansk regions as well as in Russia's Belgorod region have begun appearing on Russian social media and job sites.

The postings offer work on a rotating basis with salaries between 89,000 rubles ($1,380) and 258,000 rubles ($4,000) monthly. Despite the higher-than-average wages, most of the ads don't include any worker requirements, including prior experience. The employers promise free accommodations, food, and transportation.

Most of the ads have been posted by the company StroiKom, which says on its site that it's responsible for building the Crimean Bridge, the Sochi Airport, a stadium in Nizhny Novgorod, and St. Petersburg's Lakhta Center skyscraper.

The Telegram channel Mozhem Obyasnit noted that Russian job review sites are full of negative comments from people who claim to have worked for StroiKom. In particular, reviewers claim they were forced to live in army tents and that their salaries were delayed and not paid in full.

"Don't be tempted to work for StroiKom LLC, no matter how much they pay you. Run away," said one commenter.
That's enough for today.
Your daily Patron!
There is not a new tweet from Patron's official account after last night's appeal, so this will have to do:
Even in the trenches, Ukrainian soldiers continue to take care of their own. The defenders of #Ukraine 🇺🇦 deserve all our support ❤️ pic.twitter.com/sXqrfsSwiy

— KnittingforUkraine (@KnittingUkraine) December 17, 2022
There's not a new video posted at Patron's official TikTok, so here's last night's again. Always be selling!
The caption (still) machine translates as:
In addition to these great sweatshirts, I have many more treasures for you! Link in the profile header😊 #Patron_the_Dog
Here's the link to Patron's official online store.
Open thread!