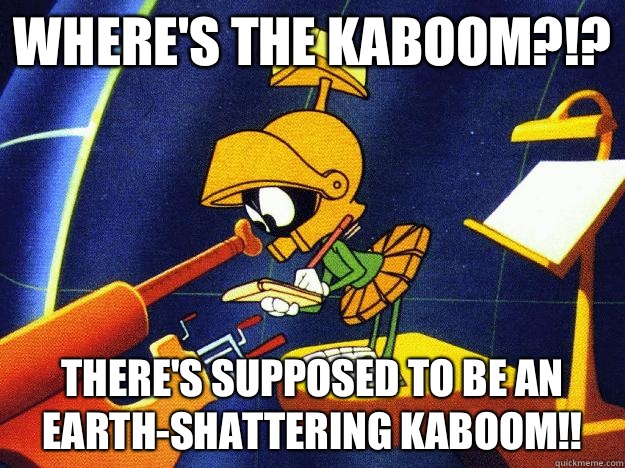 Yesterday Ukrainian forces put a 155 mm round on target in Russian occupied Donetsk. The target was former Russian Deputy PM and current head of Roskosmos Dmitri Rogozin.
Dmitry Rogozin (former Deputy PM and head of Roskosmos) was wounded while visiting Donetsk. His aide said that he had a wound to his back (other reports note that his wound was… a bit lower). Wounds aren't serious. https://t.co/IDTbgsP6Nm

— Aric Toler (@AricToler) December 21, 2022
❗️The ex-head of Roskosmos🇷🇺, Dmitry Rogozin, was celebrating his birthday in a Donetsk restaurant that was attacked by the Ukraine Military🇺🇦with 155-calibers.

Local "Donetsk People's Republic" boss was also wounded.

Hope🇷🇺media lies in saying "there is no threat to his life" pic.twitter.com/k3ciM4NJFR

— Jason Jay Smart (@officejjsmart) December 22, 2022
I spoke too soon when I said that the wounds weren't serious. New reports indicate that they are worsening.https://t.co/Udu4GlffQ4

— Aric Toler (@AricToler) December 22, 2022
I am going to resist working up a series of jokes about how one gets wounded in the butt and in the soft tissue of the head at the same time, but I will say that was one hell of a party.
Here is President Zelenskyy's address from earlier today. Video below, English transcript after the jump:
Good health to you, fellow Ukrainians!

Today will be a very short address and in unusual conditions, but as always – about what we have achieved.

We are returning from Washington – we are coming with good results. With something that will really help.

When we say "patriots" in Ukraine and in the United States, we equally mean the protection of the state and people. This issue has been settled for Ukraine. There is financial support too.

Also there are other agreements – more on that later.

I thank President Biden for his help, his international leadership, and his determination to win.

I am grateful to the Congress of the United States – both houses, both parties, all those who support Ukraine, all those who want victory as much as we all do. There will be victory!

Glory to each of our warriors! Glory to everyone who defends our state! We are bringing to Ukraine, to Donbas, to Bakhmut and to the south the decisions that our Defense Forces have been waiting for.

On the way home, I met with President of Poland Andrzej Duda. I thanked him, all Poles, the city – rescuer Rzeszów for everything they do for Ukraine and our protection – the protection of Europe.

Today, in a special format, face to face, we discussed our interaction with Andrzej. I told him about what I heard in the United States, about our strategic vision for the next year… We are preparing, strengthening our joint forces.

And one more thing – today is a professional holiday of people who give us normality, modernity and exactly the level of well-being that the terrorist state wants to destroy. Today is the Day of Energy Workers. I congratulate all of you, defenders of the Ukrainian light, and thank you for your work. We also bring new agreements to help you!

Glory to Ukraine!
Here's former NAVDEVGRU Squadron Leader Chuck Pfarrer's most recent assessments of the sitatuations in Bakhmut, Kremenna, and Kherson:
BAKHMUT AXIS /2000 UTC 22 DEC/ RU forces have registered slight and costly gains in the vicinity of Ivangrad and Opytne. South of Klischiivka, reports indicate that UKR's Chechen Dzhokhar Dudayev Battalion is in contact along the rail right-of-way south of the Myika Pond. pic.twitter.com/uctZfzpGRt

— Chuck Pfarrer | Indications & Warnings | (@ChuckPfarrer) December 22, 2022
KREMENNA AXIS / 2130 UTC 22 DEC/ A RU assault centered on the O-130505 Road was repelled by UKR forces east of Ploschanka. Sources indicate that UKR troops are attempting to consolidate a lodgment on the east bank of the Krasna River near the P-66 HWY bridge at Pischane. pic.twitter.com/nn1iKsQWD6

— Chuck Pfarrer | Indications & Warnings | (@ChuckPfarrer) December 22, 2022
KHERSON AXIS /2100 UTC 22 DEC/ On 20 DEC, UKR carried out a precision strike on the RU airfield near Kakhovka, killing 150 RU troops and wounding 50; more than 20 RU vehicles and pieces of equipment were destroyed. RU positions at Mykolaivka were also hit. pic.twitter.com/LmAraStC5t

— Chuck Pfarrer | Indications & Warnings | (@ChuckPfarrer) December 22, 2022
National Security Staff/National Security Council Spokesman John Kirby has briefed out that the Wagner Group PMC has sourced weapons from the DPRK for use in Ukraine:
Kirby says Wagner Group recently took a delivery of weapons from North Korea. "In certain instances, Russian military officials are actually subordinate to Wagner's command," he said. "Wagner is emerging as a rival power center to the Russian military & other Russian Ministries."

— Natasha Bertrand (@NatashaBertrand) December 22, 2022
The Financial Times has the details:
The White House has accused North Korea of arming the Kremlin-linked private military company Wagner Group, which has deployed its mercenaries in Ukraine as part of Russia's invasion of its neighbour.

John Kirby, spokesperson for the US National Security Council, said the North Korean deliveries, which have included rockets and missiles, began in November but have not had a significant effect on the course of the war.

"Because of our sanctions and export controls, Wagner is searching around the world for arms suppliers to support its military operations in Ukraine," he said. "We can confirm that North Korea has completed an initial arms delivery to Wagner, which paid for that equipment."

While the US does not assess that the Wagner deliveries will change the battlefield dynamics in Ukraine, it is "concerned that North Korea is planning to deliver more military equipment", Kirby said. The deliveries were first reported by Reuters.

Kirby said Prigozhin was spending $100mn per month on the group and was having trouble finding recruits. Wagner officials including Prigozhin have been travelling to prisons and recruiting convicts, even some with serious medical conditions, Kirby added.

The US estimates Wagner has about 50,000 personnel deployed to Ukraine, including 10,000 contractors and 40,000 convicts, with fighters playing a major role in Bakhmut, the eastern Ukrainian city where some of the most intense recent fighting has occurred.

The group was leading combat operations in other parts of the Donbas, with Russian military officials subordinate to Wagner's command in some cases, said Kirby.
Russia's only aircraft carrier, the Admiral Kutzezov is on fire. Again. Ironically it was constructed at the shipyards in Nikolaev, Ukraine.
The New York Times has published a very detailed, long form deep dive report on the Russian military unit responsible for the massacre in Bucha:
We didn't just find evidence of this unit's presence on Yablunska Street. We caught them in the act. Vehicle markings seen in CCTV, calls made by soldiers from victims' phones hours after their killings, and more evidence all place the unit at the scene at the time of the crimes. pic.twitter.com/YnMOUV6h3V

— Haley Willis (@heytherehaley) December 22, 2022
We also obtained documents that revealed the code names of commanders in the 234th Regiment. By matching those code names to ones heard in radio chatter on security cameras along the street, we established that commanders were in charge when the killings occurred. pic.twitter.com/N2Rk619DFD

— Yousur Al-Hlou (@YousurAlhlou) December 22, 2022
When videos and photos emerged in April showing bodies of dozens of civilians strewn along a street in Bucha, Ukrainians and the rest of the world voiced horror and outrage. But in Russia, officials had a completely different reaction: denial.

President Vladimir V. Putin dismissed the gruesome scene as "a provocation," and claimed that the Russian Army had nothing to do with it.

But an eight-month visual investigation by The New York Times concluded that the perpetrators of the massacre along Yablunska Street were Russian paratroopers from the 234th Air Assault Regiment led by Lt. Col. Artyom Gorodilov.

The evidence shows that the killings were part of a deliberate and systematic effort to ruthlessly secure a route to the capital, Kyiv. Soldiers interrogated and executed unarmed men of fighting age, and killed people who unwittingly crossed their paths — whether it was children fleeing with their families, locals hoping to find groceries or people simply trying to get back home on their bicycles.

Times reporters spent months in Bucha after Russian forces withdrew, interviewing residents, collecting vast troves of security camera footage and obtaining exclusive records from government sources. In New York, Times investigators analyzed the materials and reconstructed the killings along this one street down to the minute. Some of the most damning evidence implicating the 234th included phone records and decoded call signs used by commanders on Russian radio channels.

It all points to a brazen and bloody campaign that turned a quiet suburban street into what residents now call the "road of death."

What differentiates the evidence discovered in Bucha are the scale and detail that link a single unit and its commander to specific killings, with possible implications for ongoing investigations. The International Criminal Court (I.C.C.) is already investigating possible war crimes and other atrocities in Ukraine.

"This kind of digital evidence is a sea change, especially compared to past investigations such as in the former Yugoslavia," said Matthew Gillett, a senior lecturer at the University of Essex who previously worked at international criminal courts. "If any Ukraine cases end up at an international court such as the I.C.C., it has to have a significant video component."

A Paratrooper Unit Emerges as the Culprit
While various military units were present in Bucha — and the death toll across the city reached over 400 — The Times identified the 234th Regiment, a paratrooper unit based in the city of Pskov in western Russia, as the main culprit in the Yablunska Street killings. Airborne units like this are considered some of the best trained and equipped in the Russian military. Evidence of the 234th's involvement includes military equipment, uniform badges, radio chatter and packing slips on munition crates. Military experts from Janes and the Institute for the Study of War provided insights about Russian armored vehicles and their markings as well as tactical operations seen in the visual evidence.

Mothers, Fathers, Children: Ordinary Citizens as Victims
The Times identified — for the first time — three dozen people who were killed along Yablunska Street in March. We reviewed death certificates for most of these victims, and the predominant cause of death was gunshot wounds.

Nearly all the victims we identified on Yablunska Street were civilians or Ukrainian P.O.W.s. Killing them could be prosecuted by the International Criminal Court and deemed war crimes under international humanitarian law. Because of their systematic and widespread nature, the killings in Bucha could also amount to crimes against humanity. Russia has not joined the I.C.C. and is unlikely to cooperate on any potential future cases that involve Russian soldiers.

The Killings Were Not Random Acts of Violence
The victims on Yablunska Street did not die in the crossfire between Russian and Ukrainian forces, nor were they mistakenly shot in the fog of war. Our investigation shows that Russian troops intentionally killed them, apparently as part of a systematic "clearing" operation to secure the path to the capital. Dozens of civilians were shot dead. In other cases, men suspected of links to the Ukrainian military were rounded up and executed.

Dereliction in the Chain of Command
Lt. Col. Artyom Gorodilov, the regiment commander at the helm of the 234th, oversaw operations of the paratrooper unit in Bucha. Times investigators obtained documents that confirmed the call sign he used when communicating over the radio with his troops. Security cameras along Yablunska Street captured some of this radio chatter, establishing that Lt. Col. Gorodilov was in command, and two soldiers in the 234th who served in Bucha confirmed in interviews that he was there.

After Russian troops retreated from the Kyiv region, Lt. Col. Gorodilov received a promotion to colonel in April from the then-head of the airborne forces, Col. Gen. Andrey Serdyukov. The ceremony was held days after the shocking images from Bucha emerged.

Neither General Serdyukov nor Colonel Gorodilov's immediate superior at the time, Maj. Gen. Sergey Chubarykin, has publicly announced any investigations into the carnage in the town despite the global outrage over the images. As superior officers, they ultimately answer for the actions of the forces under their command. By neither stopping nor investigating the atrocities in Bucha, they could ultimately bear responsibility for them.

The Russian Ministry of Defense, the Russian Embassy in Washington and Colonel Gorodilov did not respond to requests for comment.
Much, much more at the link including video.
I think that's enough for tonight.
Your daily Patron!
Thank you, USA🇺🇸Thank all countries that support Ukraine. For being our wing, for the light of hope, every cent, and bullet. I thank everyone in the civilian world who is fighting with us against terrorism. For the sake of a world where evil has no chance❤️ pic.twitter.com/CoWibHHEqD

— Patron (@PatronDsns) December 22, 2022
And a new video from Patron's official TikTok:
The caption machine translates as:
Cold. Winter. Darkness #PatrontheDog #PatronDSNS
Open thread!