🎄 Merry Christmas, if you celebrate!
If you can't hide a Christmas crime scene, just pretend you're a victim.  (sent in by Sister Golden Bear)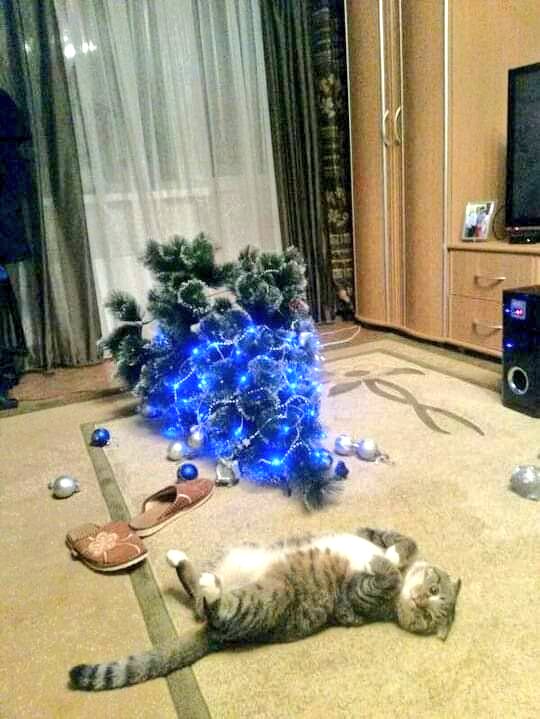 🎄
Malcolm  (MichiganderGail)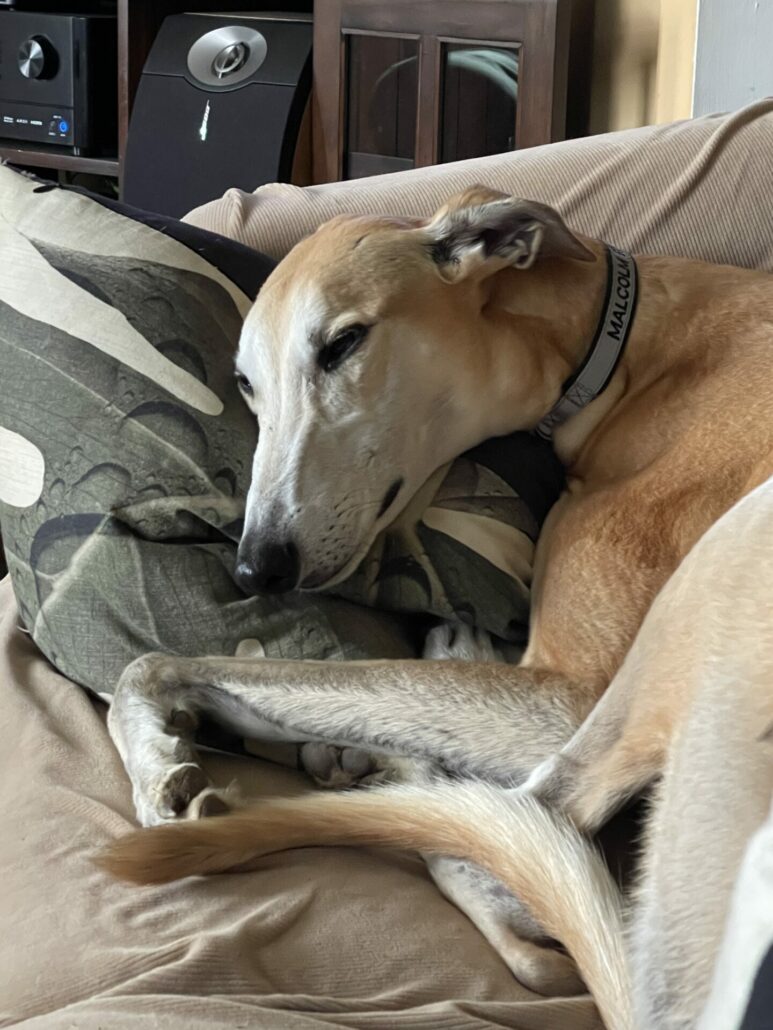 🎄
Diva  (MichiganderGail)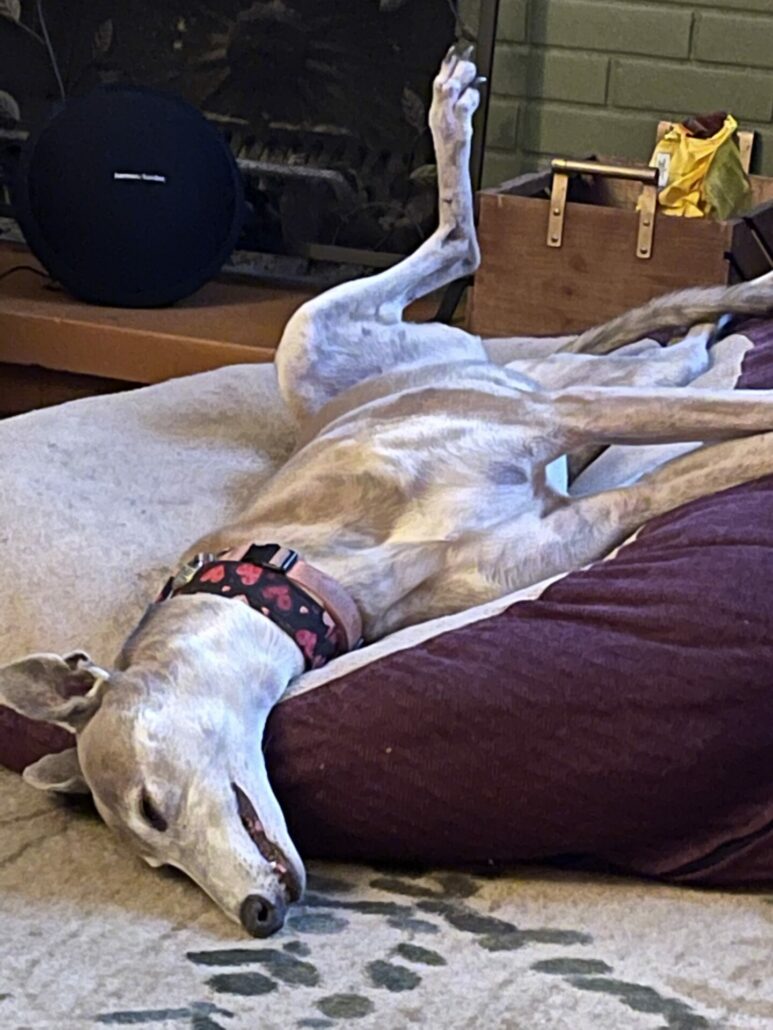 🎄
Jaxx  (MichiganderGail)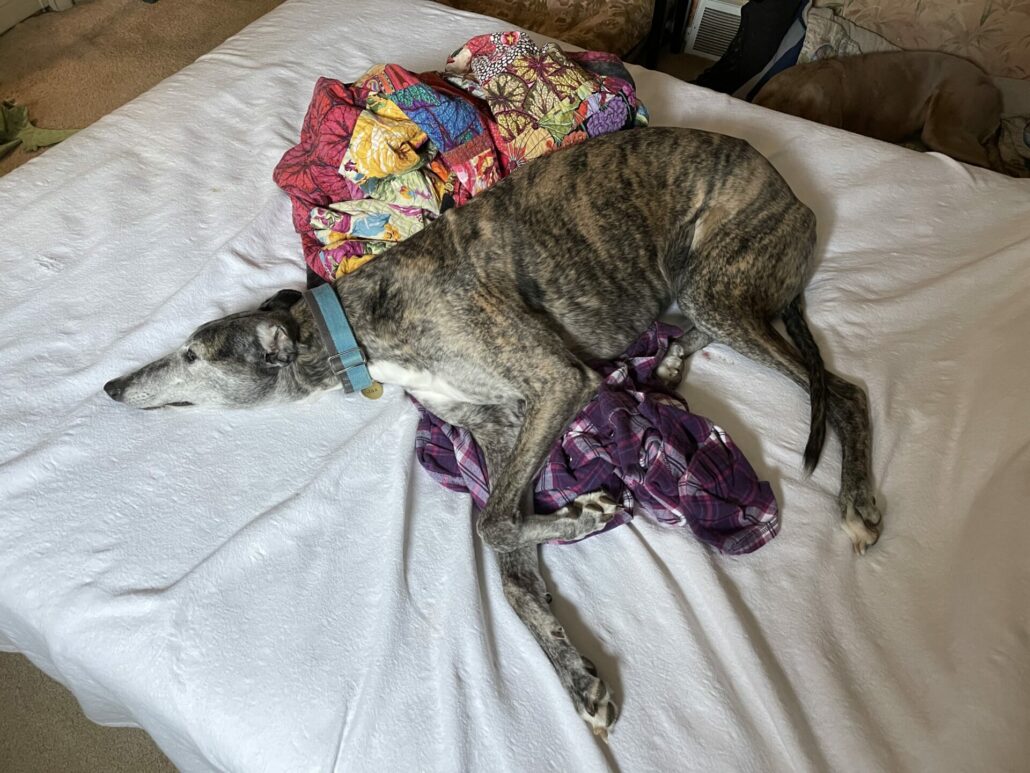 🎄
Scout was a very good girl.  She was a member of our family for 14 years.  My nym was chosen in her honor.  RIP, Scoutty girl.  (Scout211)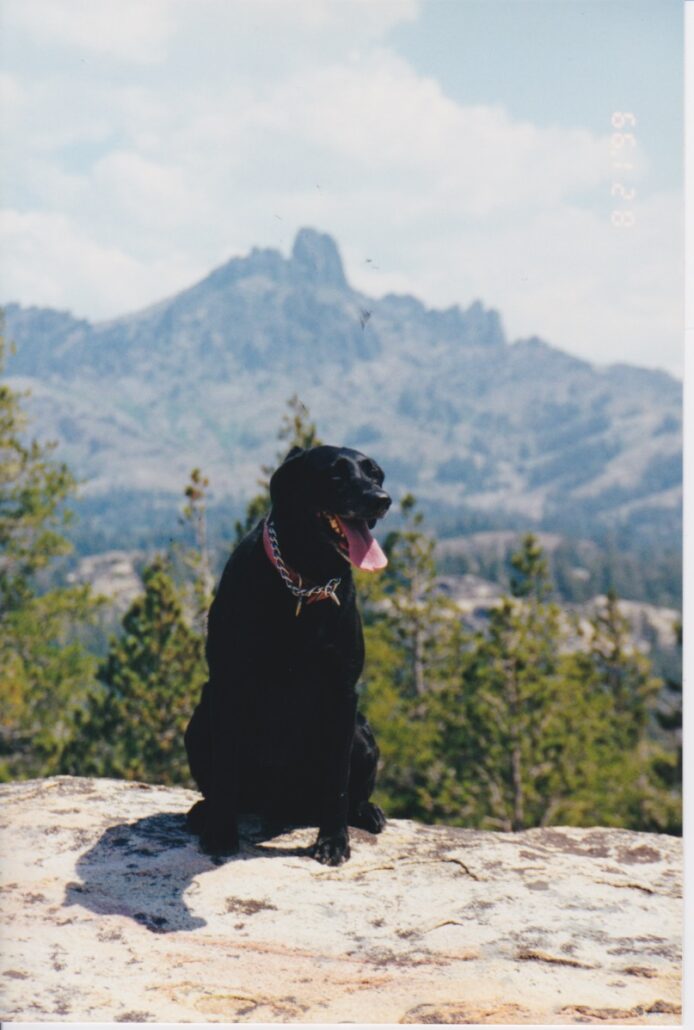 🎄
Two pictures of my wonderful two year old kittens. This is Jessica Lange lounging.   (longtime lurker LindaM)
*again, these two may have the names switched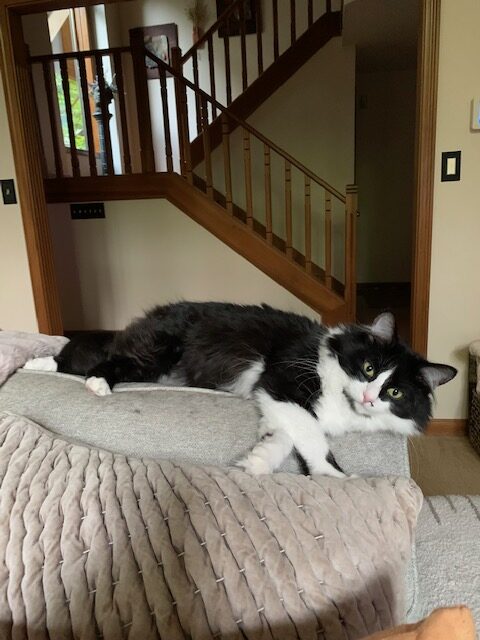 🎄
Poppy Harlow imitating Jessica Lange on the other side of the sofa.  (LindaM)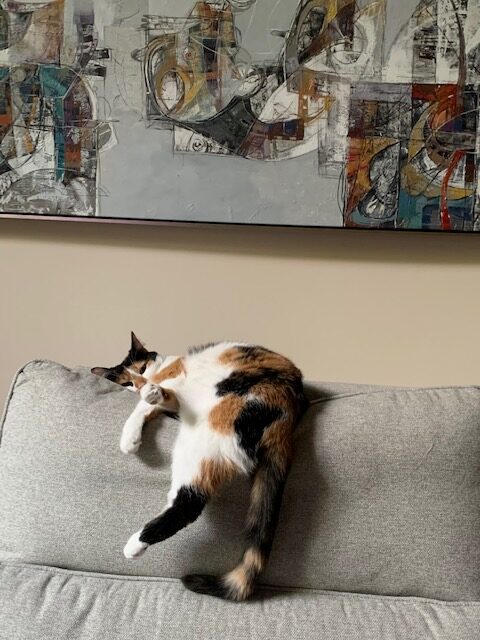 🎄
The cats are rescues, brother and sister. This is Suki, the embodiment of body positivity.  (Jude)
*again, the names may or may not be mixed up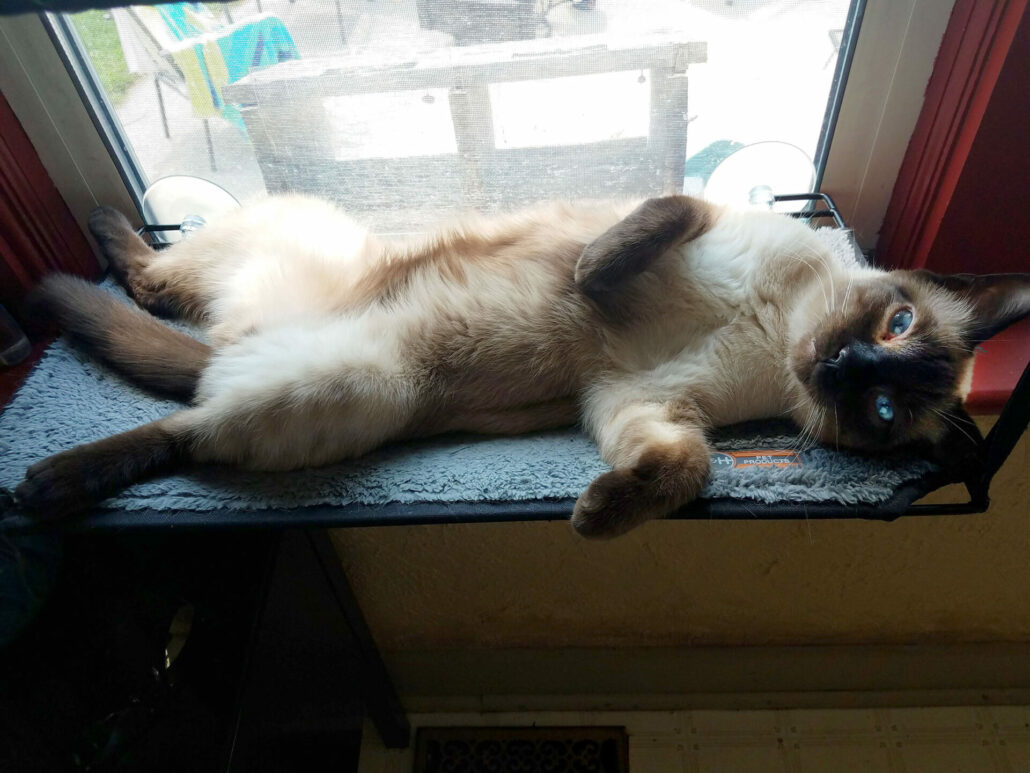 🎄
This is Bodhi, whose middle name should be Derp.  (Jude)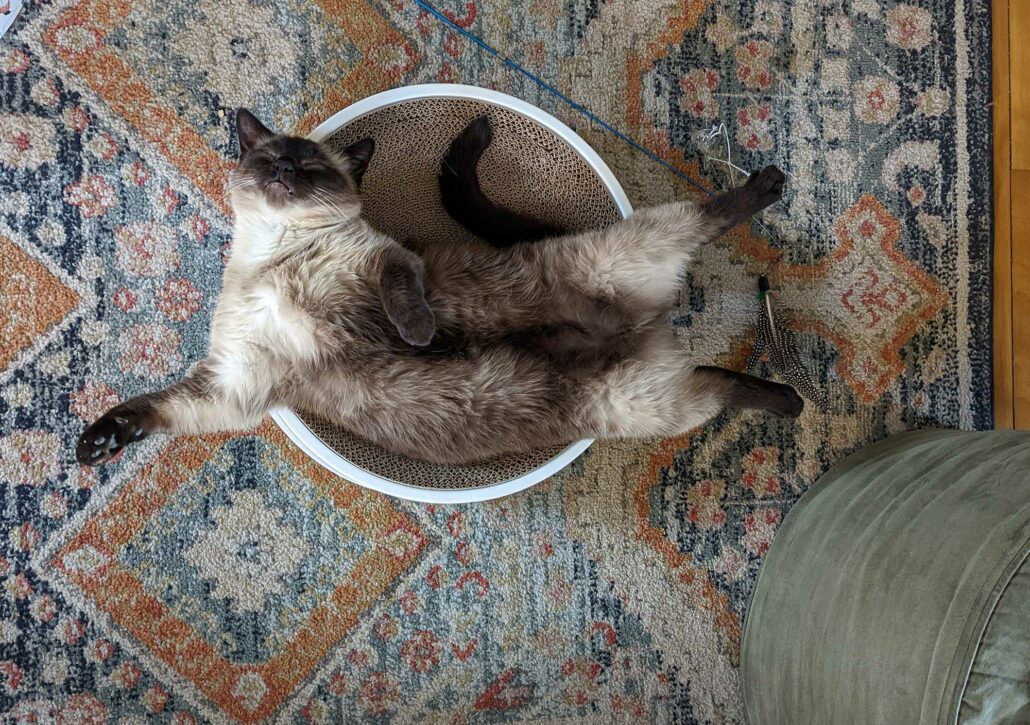 🎄
Last week I had to help my 15yo dachshund, Rebel, cross the rainbow bridge.  My heart is still shattered but I'm trying to remember all the good times we had together.  Here are a couple of my favorite pics of him.
This one is from when my sister and I were moving in together after Hurricane Harvey in 2017.  Can you tell that Rebel was food-oriented?  (rebels dad)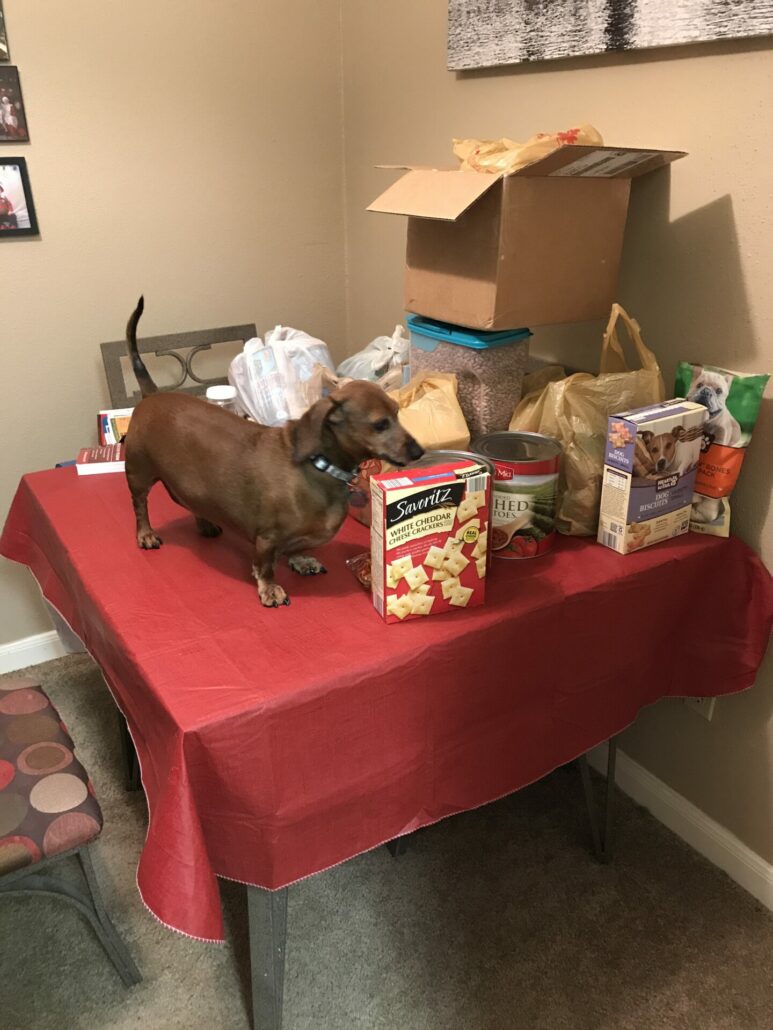 🎄
This one is from 2014, when my Snickers fell on the floor, and I didn't notice it until a few minutes later; Rebel said he was just keeping it safe for me and didn't plan on eating it.  LOL  (rebelsdad)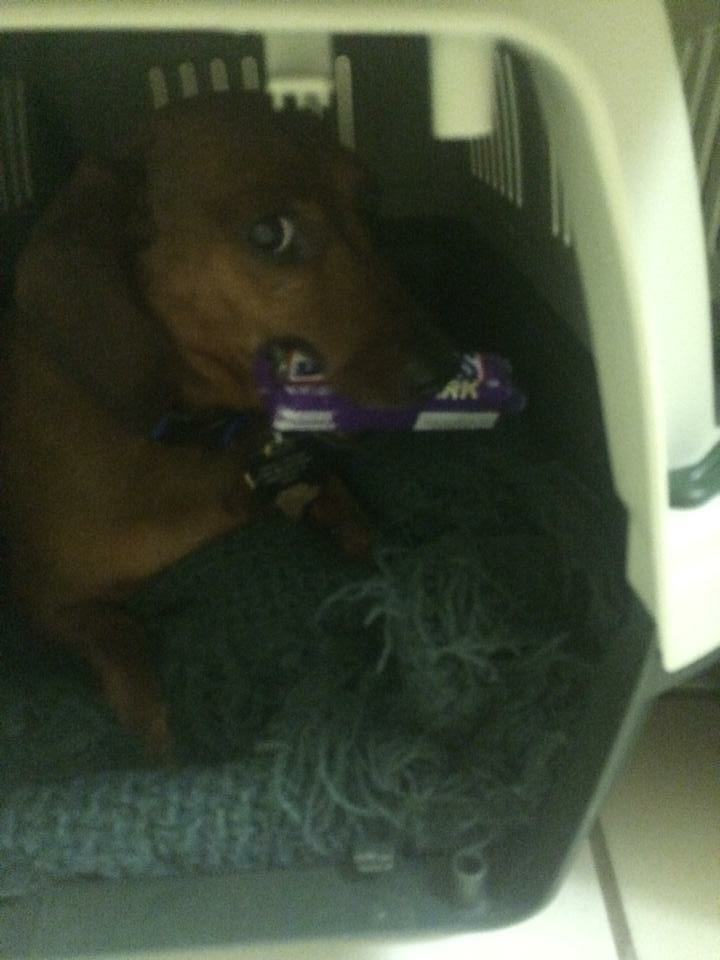 🎄
Whimsy lives up to her name on accepting a pet of her royal plushness or a bite (not breaking skin) that You Will Not Go There.  (Glidwrith)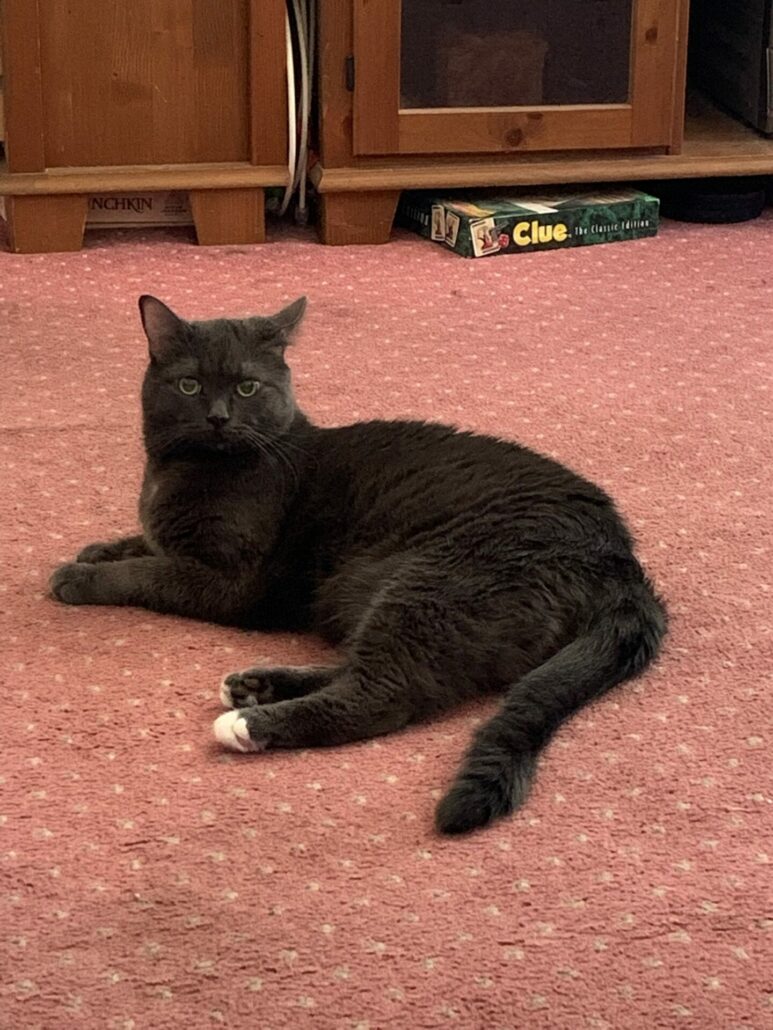 🎄
Here is Poobah, a calendar veteran, contemplating a leap for his toy scrunchy ball.  (BigG)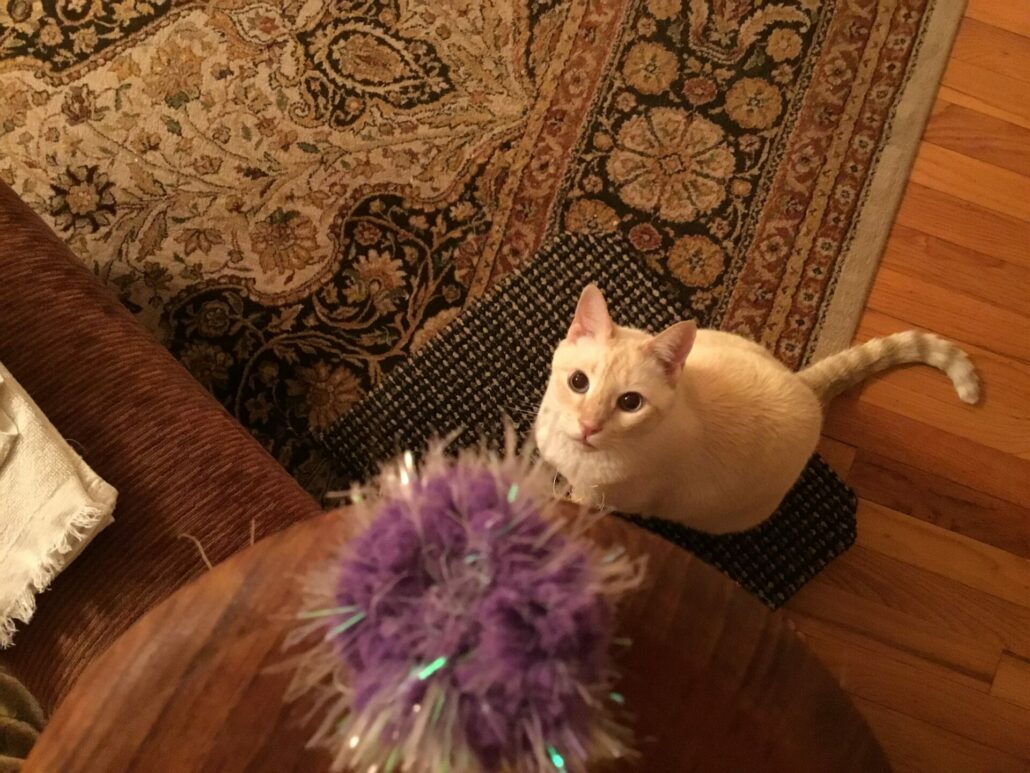 🎄
Beloved pets, Roxy edition.  AKA Wolf Girl, Rox-boo, Fluffalo, Fluffhead, and Princess Powersave – in her prime, in her "must check the perimeter" mode at the neighbor's shortly after she adopted us.  (Miss Bianca)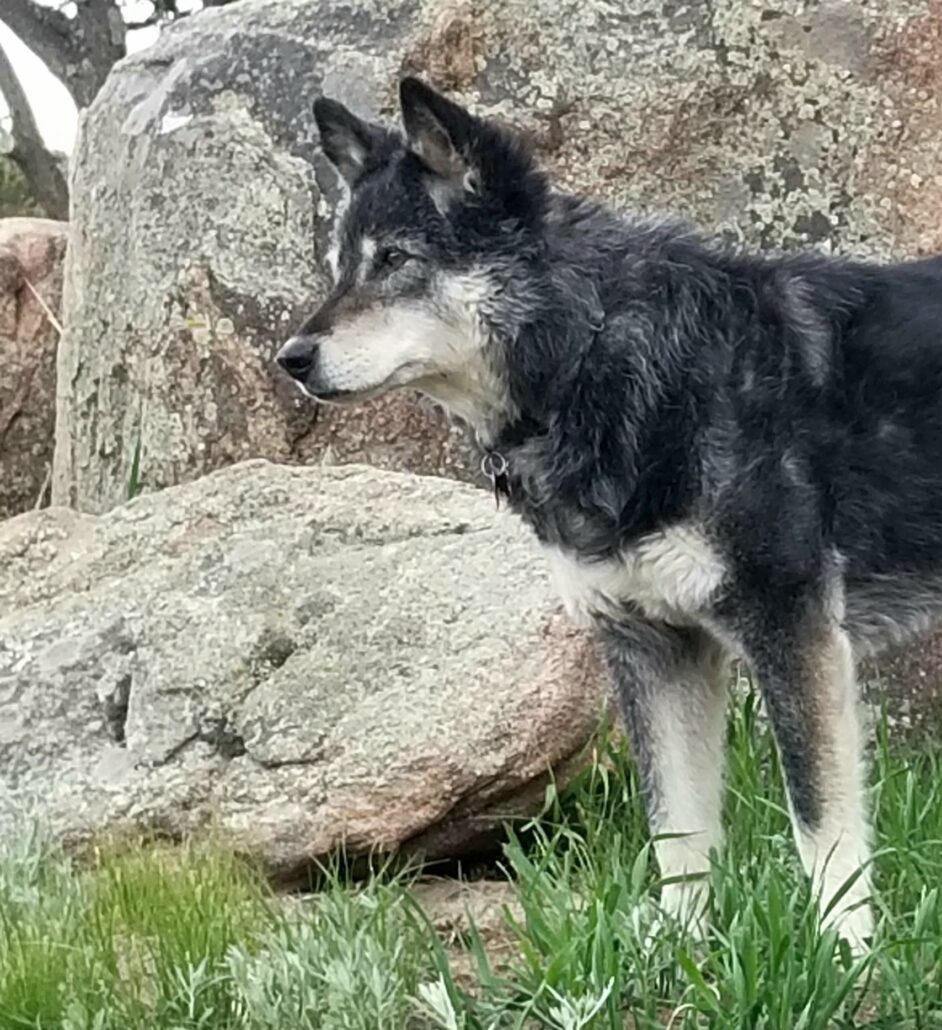 🎄
Arabella has caught herself a mouse…  (Timill)  *this is an action series, you have to look closely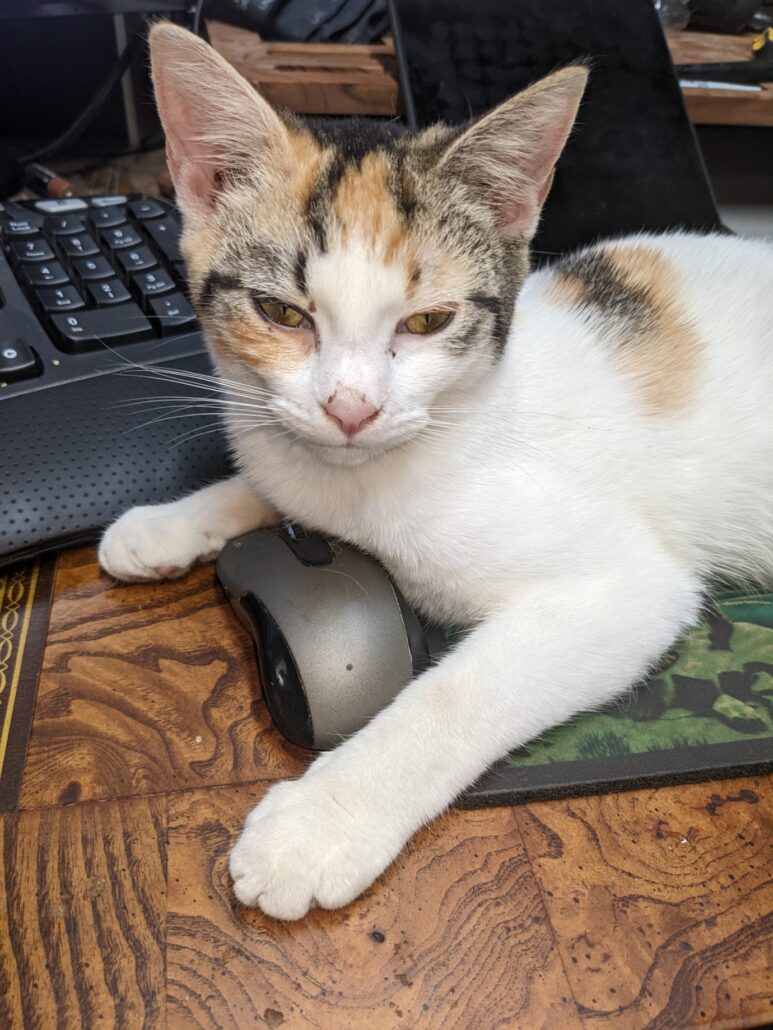 🎄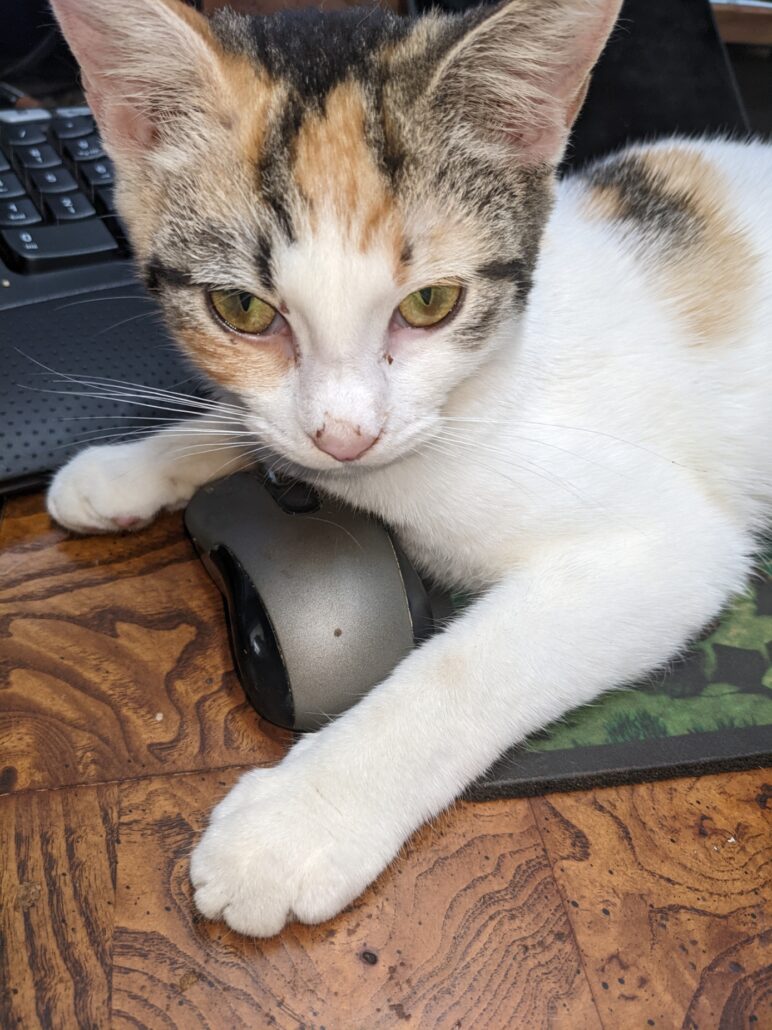 🎄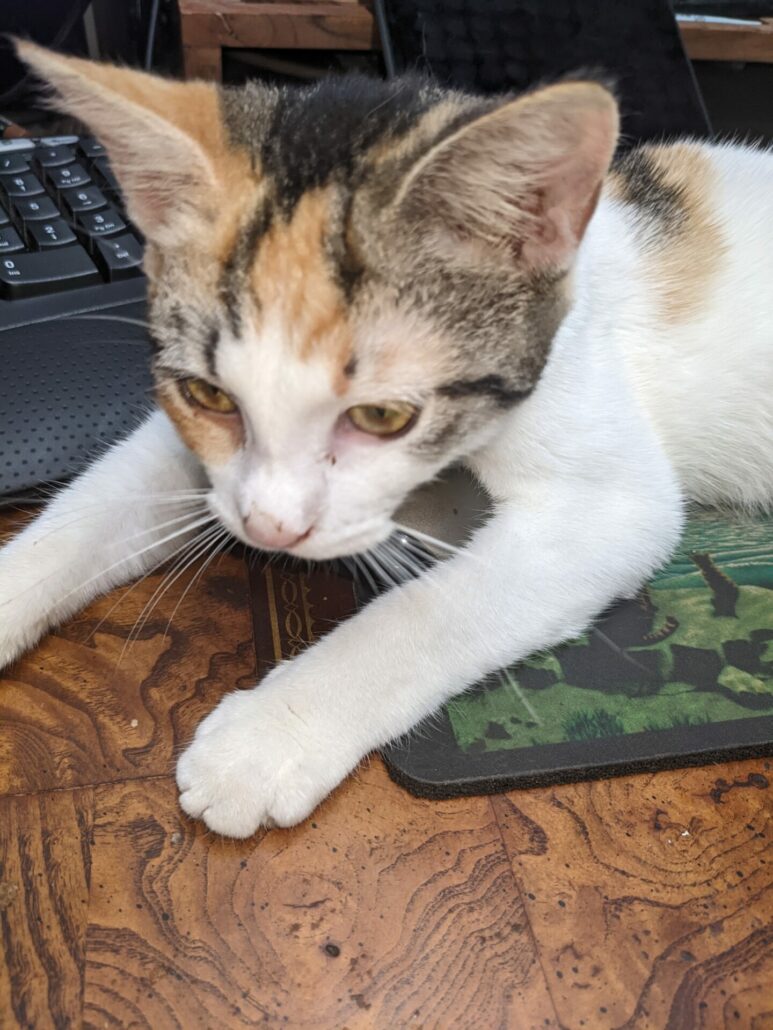 🎄
This is the dearly-departed cat (and Tunch doppelgänger), Little Girl, with our preemie granddaughter (now 13 years old). BTW, "Little Girl" is not a good name for a cat that sometimes runs outside and has to be called.  (David_C.)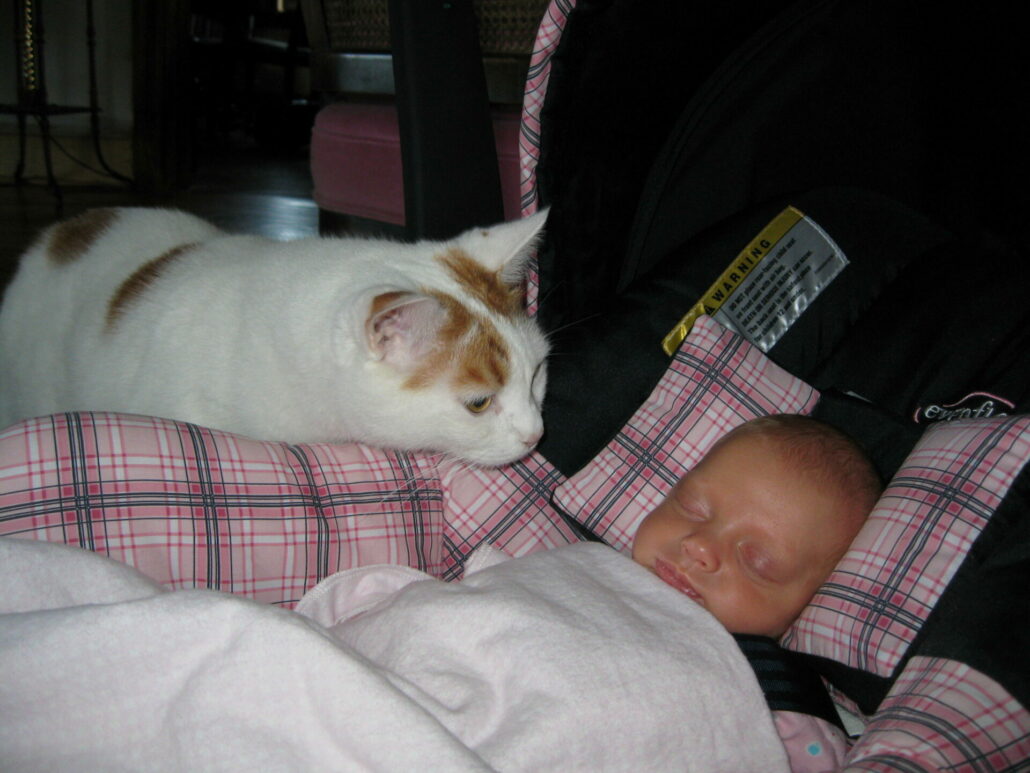 🎄  End of Day 7 🎄