On the Road is a weekday feature spotlighting reader photo submissions.
From the exotic to the familiar, whether you're traveling or in your own backyard, we would love to see the world through your eyes.
Dagaetch
Many years ago (too many, ugh) I was a college student who decided to actually read a random email from the dean of my department. Turned out they were inviting people to an information session about a study abroad trip to Antarctica. Well, I was bored that night and figured "hey, free snacks!" Hours later, I was on the phone to my parents explaining why THIS was the opportunity of my lifetime and, uh, money please? We made a deal – I get straight A's the next semester, they would pay for it. And whaddya know, it turned out I could get good grades when motivated, a lesson I tried to forget as quickly as possible. Anyway, I wasn't lying, this truly was the opportunity of a lifetime. We flew to Buenos Aires then Ushuaia, Argentina (the southernmost city in the world!), then boarded a research vessel (a converted Russian icebreaker) for a trip through the Drake Passage and a week of poking around the Antarctic Peninsula. The academic purpose of the trip was political – I was a PoliSci major and politics of the area were pretty interesting, actually – and artistic, as one of the tour leaders was a photography professor. So here is the product of the second part!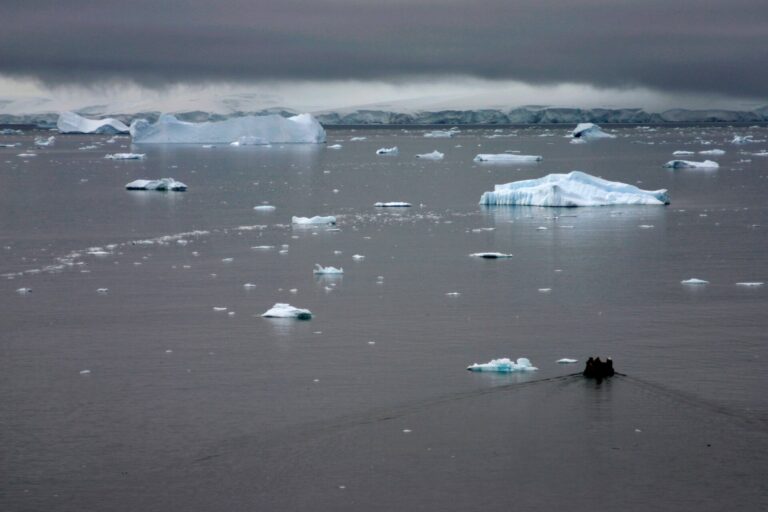 Pictures are deceptive of how high some of the icebergs are floating. And how big they are in general. We were there in January, so 'summer' (temperatures hovered around freezing), and the sun never set. Which was both very cool and very weird.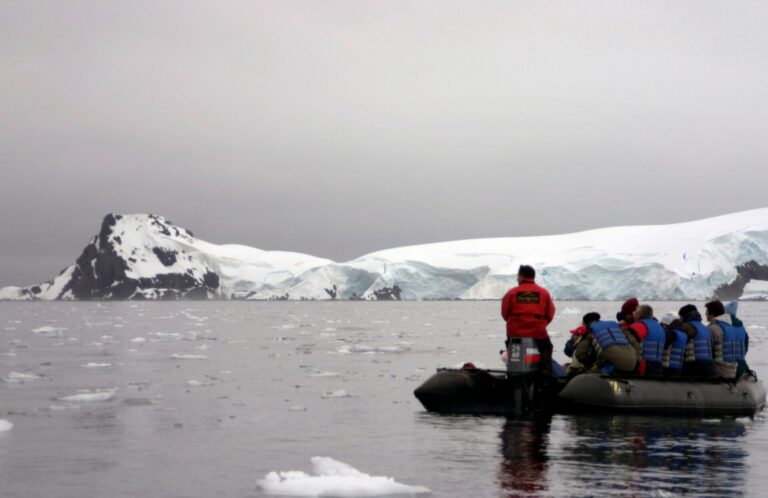 Every day we would go on excursions from our home, the Akademik Ioffe. Typically ashore, but sometimes just motoring around the area. On the one hand it was crowded on the excursion boats; on the other hand, we were all wrapped in so many layers that I suspect the boat could have held several more people without them.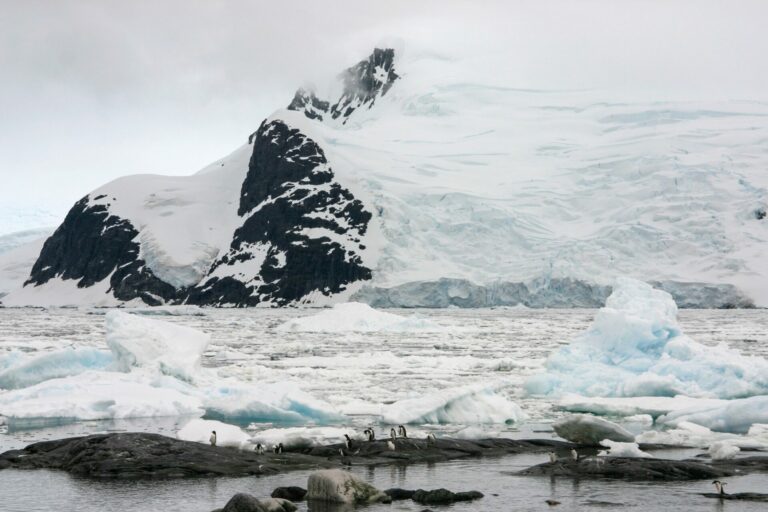 If any of these places had specific names, I have forgotten them. What I remember is the overwhelming sense of awesomeness, and the knowledge that while I probably wasn't the first human to be in that exact spot, it was an awfully select group. I've always thought that in a different era I would have wanted to be an explorer, looking for areas untouched by man. Antarctica is about as close as you can get now.
At times the water was remarkably still, especially when our pilot would stop the dinghy for a bit. I amused myself by trying to estimate how much ice was under the water; then I decided to try and challenge myself by getting a picture to illustrate that.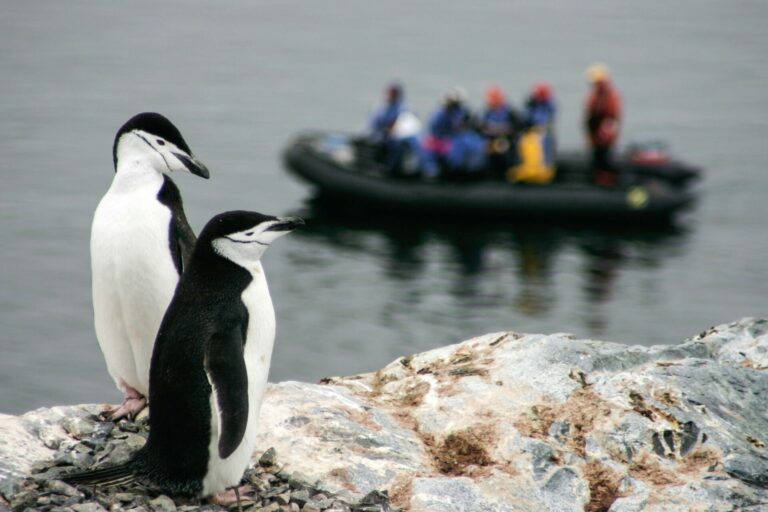 These chinstrap penguins HAD to be laughing at us. I mean, here we silly humans were walking around and dressed in bright colors that stood out against the snow and water. What's that about anyway?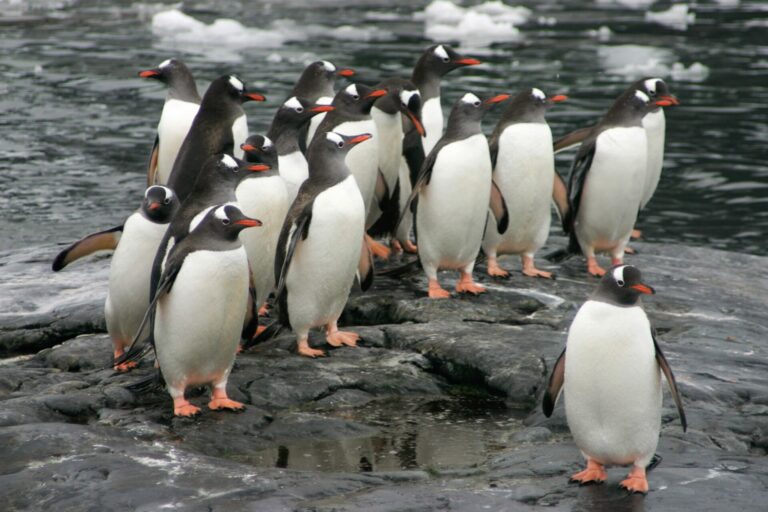 "Alright boys, we riot at dawn." Seriously, I'm pretty sure this was a planning meeting for something. Oh, and as an aside? Penguins STINK. Technically it's their poop that stinks, but since they all basically poop on each other…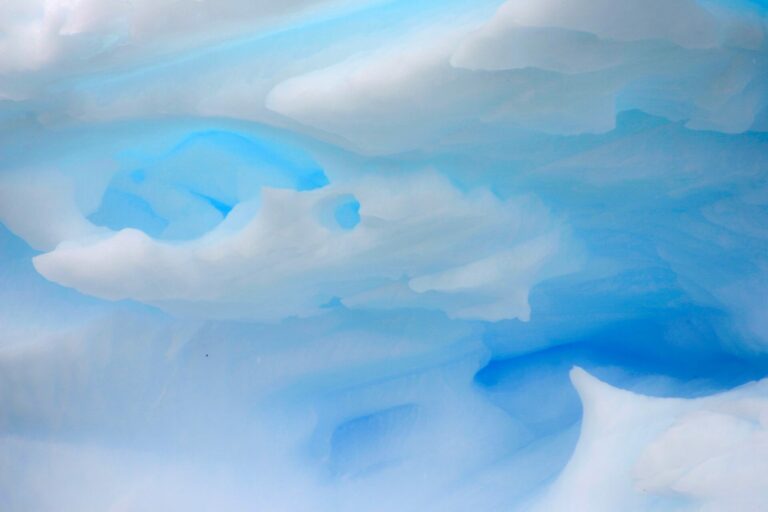 In deep thick old ice, it is SHOCKING how bright the blues can get. And incredibly beautiful.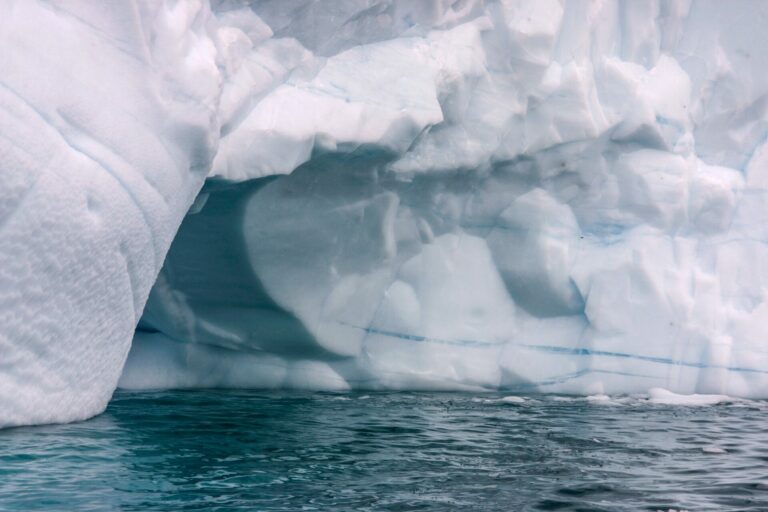 If memory serves, we begged our pilot to bring the dinghy under this ice shelf, but he laughed and refused. Still, it was pretty cool. And I got to touch an iceberg in Antarctica, which is a memory and experience to cherish.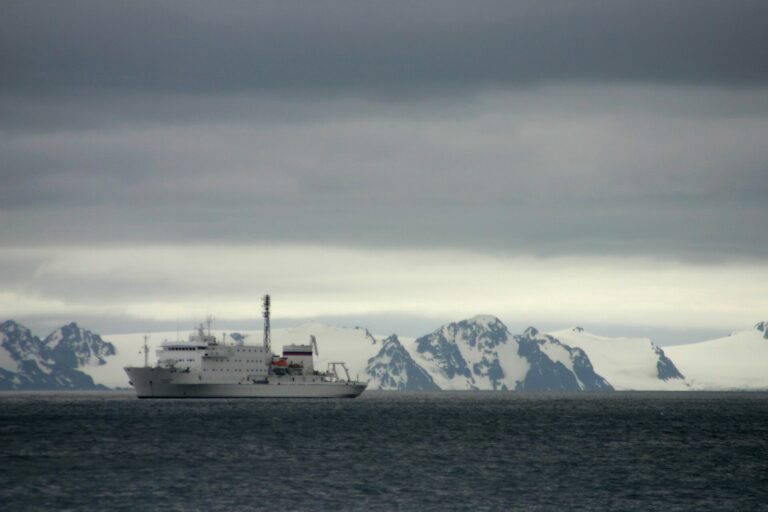 I learned a lot on this trip. Politics of the region, how to take good photographs with so much ice, a surprising amount about the wildlife. But every time I was out, I tried to take a moment and just…see where I was. Appreciate the chance that I had to go somewhere so special, and so different. And I am grateful that I did! And now I'm glad I got to share it with you :).