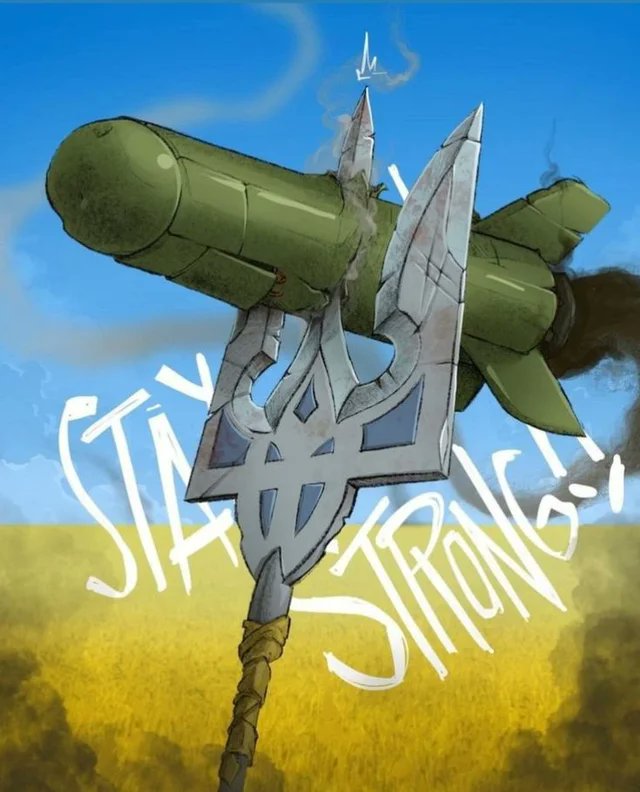 A lot of folks have been all worked up over Ukrainian Foreign Minister Dmytro Kuleba's remarks to the Associated Press yesterday regarding potential negotiations in 2023. Here's what he actually told the AP:
KYIV, Ukraine (AP) — Ukraine's foreign minister said Monday that his nation wants a summit to end the war but he doesn't anticipate Russia taking part, a statement making it hard to foresee the devastating invasion ending soon.

Ukrainian Foreign Minister Dmytro Kuleba told The Associated Press that his government wants a "peace" summit within two months at the United Nations with Secretary-General António Guterres as mediator.

The U.N. gave a very cautious response.

"As the secretary-general has said many times in the past, he can only mediate if all parties want him to mediate," U.N. associate spokesperson Florencia Soto Nino-Martinez said Monday.

Kuleba said Russia must face a war-crimes tribunal before his country directly talks with Moscow. He said, however, that other nations should feel free to engage with Russians, as happened before a grain agreement between Turkey and Russia.

Kuleba said the Ukrainian government would like to have the "peace" summit by the end of February.

"The United Nations could be the best venue for holding this summit, because this is not about making a favor to a certain country," he said. "This is really about bringing everyone on board."
What was Russia's response?
Commenting on Kuleba's proposal, Kremlin spokesperson Dmitry Peskov told the state RIA Novosti news agency that Russia "never followed conditions set by others. Only our own and common sense."

A Kremlin spokesman said last week that no Ukrainian peace plan can succeed without taking into account "the realities of today that can't be ignored" — a reference to Moscow's demand that Ukraine recognize Russia's sovereignty over the Crimean Peninsula, which was annexed in 2014, as well as other territorial gains.
Much, much more at the link!
Despite all the sturm and drang this set off, what FM Kuleba is doing here on behalf of Ukraine is using strategic communication to Ukraine's advantage. He knows that with the GOP takeover of the House in a tenday or so that no further aid for Ukraine is going to pass Congress any time soon. By communicating this overture, FM Kuleba is making Ukraine's position and posture look much more reasonable. And not just to the incoming Republican House majority, but also to the Starlink Snowflake and his wealthiest yes men who have been parroting Kremlin talking points for months now. It is also intended to box in Russia. The Ukrainians know Russia's position and demands, some of which the AP reported on above. Those are non-starters. Additionally, FM Kuleba is calling for a war crime tribunal before Russia can be allowed to come to the negotiating table. There is no way that is happening in the next 60 to 90 days. There's no need to wishcast what the Ukrainian position should be, what their best alternative to a negotiated settlement (BATNA) should be, or anything else. This is a rhetorical feint; nothing more, nothing less.
Here is President Zelenskyy's address from earlier today. Video below, English transcript after the jump:
Good health to you, fellow Ukrainians!

I held a meeting of the Staff today – the 44th of this year already. The topic is clear. First of all, it is Bakhmut, Kreminna and Donbas in general. Possible actions of the enemy in the eastern direction and our actions.

We listened to the commanders, decided on steps for the near future. We continue to prepare the defense and security forces of Ukraine for the next year. It must be a crucial year. We understand the risks in the winter, we understand what we have to do in the spring, and therefore we understand what results the entire defense and security sector must demonstrate.

The supply of ammunition and the repair of military equipment was discussed separately.

By the way, I want to thank our specialists, all our partners, everyone involved in the relevant work. We managed to establish a system to not only return repaired equipment to the battlefield, but also to take trophy equipment from the battlefield and put it at the service of our country.

This is a very important result of the year, everyone involved did a great job.

I spoke today with the Prime Minister of Italy. I thanked for the support already provided and for the new support.

Mrs. Meloni said that the issue of air defense for Ukraine is currently under consideration and we have coordinated our steps. I believe that Italian support will allow us to strengthen the defense of the Ukrainian sky.

Of course, we also discussed our diplomatic plans for the coming months. And also the winter threats, which I am sure we will overcome together.

I held a meeting today regarding the work of the banking system and our cooperation with the IMF. We must provide even more opportunities for Ukrainians in the coming year and guarantee the strength of our banking and financial systems.

I also spoke with the head of the world's largest investment fund, BlackRock. I received another confirmation that the business of the developed world believes in our victory and is ready to invest in our reconstruction. Specialists of this company are already helping Ukraine to structure the Fund for the reconstruction of our state. And we are already preparing to participate in the World Economic Forum in Davos. The position and prospects of Ukraine will be presented there.

In general, this week will be important for Ukraine from a political point of view. We are entering the next year and must retain a common understanding of our national goals. Of course, this is the liberation of our land from the enemy, as well as the restoration of Ukraine, the return of our people home, the further rapprochement of our state with key partners, the opening of new opportunities for Ukraine in the world – these are all tasks for the near future. And not only for the state, but also for each and every one of us. Soon I will present my view on the implementation of these tasks in the annual Message to the Verkhovna Rada on the external and internal situation of Ukraine.

I want this Message to be not a report, but our conversation about the coming year.

Thank you to everyone who works for Ukraine!

Thank you to everyone who fights for our independence!

Thank you to all the units of our defense forces, which bring the defeat of the enemy closer!

Glory to Ukraine!
Here is former NAVDEVGRU Squadron Leader Chuck Pfarrer's most recent assessments of the situations in Kherson, Bakhmut, and Izium:
KHERSON AXIS / 1900 UTC 27 DEC/ UKR SOF / Partisans identified a RU barracks/HQ area in the occupied city of Novobilozerka. A precision strike by UKR artillery is reported to have killed 100 RU personnel, including 15 employees of the Russian FSB. pic.twitter.com/2RWqGXifjf

— Chuck Pfarrer | Indications & Warnings | (@ChuckPfarrer) December 27, 2022
BAKHMUT AXIS /1945 UTC 27 DEC/ RU is reported to have staged counter attacks at Ivangrad and Opytne. Late breaking information indicates that Wagner Group mercenaries are operating to the east of the T-05-13 HWY and have possibly erased UKR gains staged on 25-26 DEC. pic.twitter.com/7Zq20M0xHr

— Chuck Pfarrer | Indications & Warnings | (@ChuckPfarrer) December 27, 2022
IZIUM AXIS /1420 UTC 27 DEC/ Fighting ongoing north of Svatove along the H-26 HWY. UKR forces repulsed a RU attack on Novoselivske; a RU probe at the village of Stelmakhivka was also broken up. The interdiction of the H-26 /railway from the N increases pressure on Svatove. pic.twitter.com/yWUtb4ONvh

— Chuck Pfarrer | Indications & Warnings | (@ChuckPfarrer) December 27, 2022
Speaking of war crimes: Kherson.
Kherson news channels report that russians have shelled a maternity ward in the local hospital. russia is again fighting with women and babies. @SecBlinken, this is pure terrorism. russia has to be designated state sponsor of terrorism
H/t @grntmedia pic.twitter.com/72PBnJ6nvf

— Olena Halushka (@OlenaHalushka) December 27, 2022
Also, Bakhmut:
Why do they call that area of Bakhmut the plane district, you might ask? Because there's a Soviet MiG stuck in the ground nearby. My 📸 from August 2022, left; from summer 2010, right. The Russians started heavily shelling this district + nearby Ivanivske village in recent weeks. pic.twitter.com/5ybKsoLJ5v

— Christopher Miller (@ChristopherJM) December 27, 2022
There is reporting that a small team of four Ukrainian soldiers who had crossed the border into Russia on a sabotage mission in Bryansk were killed in action. The Kyiv Post has the details:
A group of Ukrainian soldiers were killed while carrying out a mission inside the Russian Federation, the Federal Security Service of the Russian Federation (FSB) has claimed.

 Issuing a statement on Telegram Monday, Dec. 26, the FSB reported that four Ukrainian fighters were killed during an attempt to enter Russian territory, stating that their deaths had been caused by the group "falling into a minefield."

 The four servicemen are: Maksym Mykhaylov, Taras Karpyuk, Bohdan Lyagov, and group commander Yuriy Horovets, who went by the call sign "Svyatosha."

 Confirming their deaths, Ukrainian soldier and political analyst Yevhen Karas shared his memories of the fallen group on Telegram.
More details at the link.
That's enough for today.
Your daily Patron!
There is neither a new tweet, nor a new video on Patron's official accounts today. So you'll have to make do with this:
Brothers in arms on an observation post. pic.twitter.com/UfeYMYFzci

— Defense of Ukraine (@DefenceU) December 27, 2022
Open thread!