It's Day 10 of favorite dog and cat pics.  And bunnies and horses!  But today it's mostly cats.  I did not plan that; I published the pics in order of when the emails arrived.  I wonder, did we have more dogs than cats, generally?  The whole series is here:  Favorite Dogs & Cats Series
🎄
This is Tiny Cat and Tutu (plus the owl statue to keep the crazed robins from attacking the glass door) looking at a passing group of elk that often passed through the backyard at our prior home. (StringOnAStick)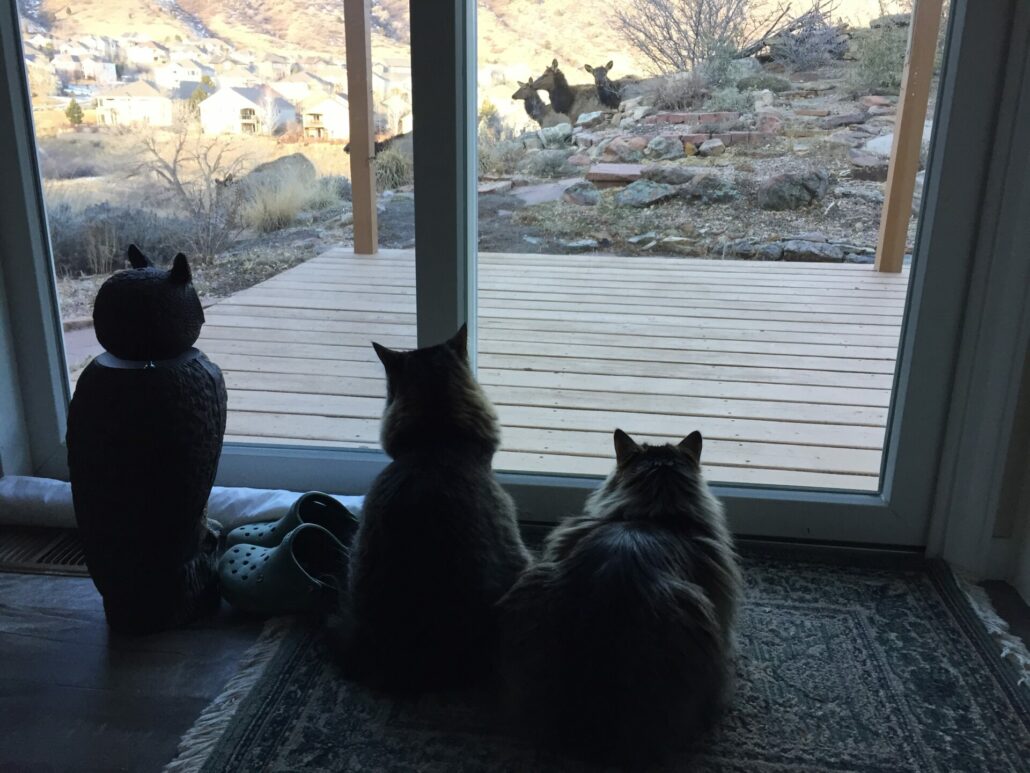 🎄
This is Jasmine, my lifelong soul kitty that I still miss to this day. (StringOnAStick)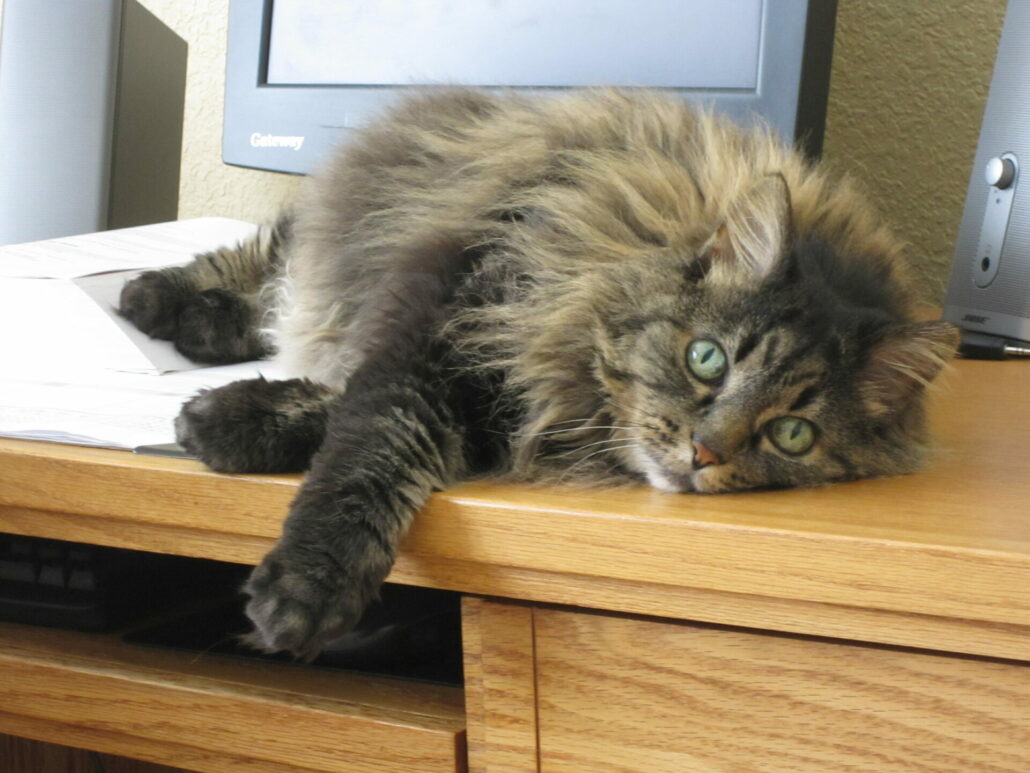 🎄
This is Joe, who we've had since he was a foster. He's been featured in the pet calendar in the past. He's probably about seven. His hobbies are zooming around, being petted and demanding treats from human servants. Right now he's out of his usual room because it's less insulated, and it got down below 50 degrees last night.  (Redshift)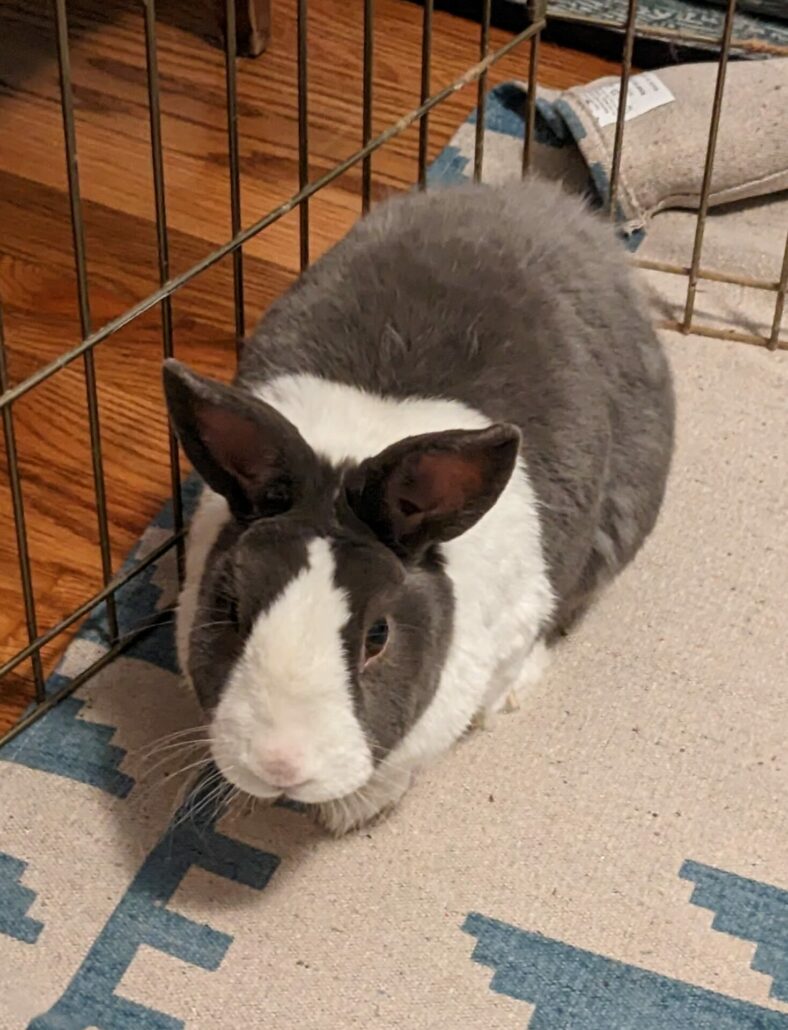 🎄
Essie and Taz (both over the Rainbow Bridge) in 2004 in their favorite pose.  (GBinChicago)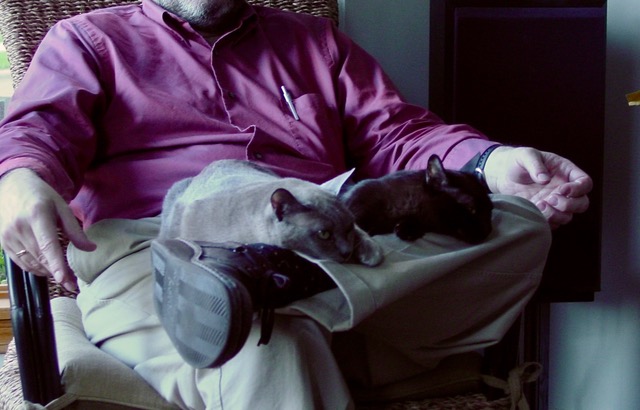 🎄
Beauty Queen in her prime, now sadly passed away.  (GBinChicago)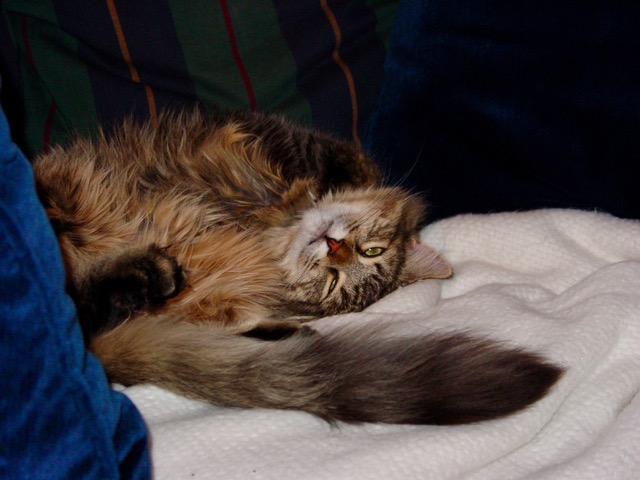 🎄
TyTy in 2010.  (GBinChicago)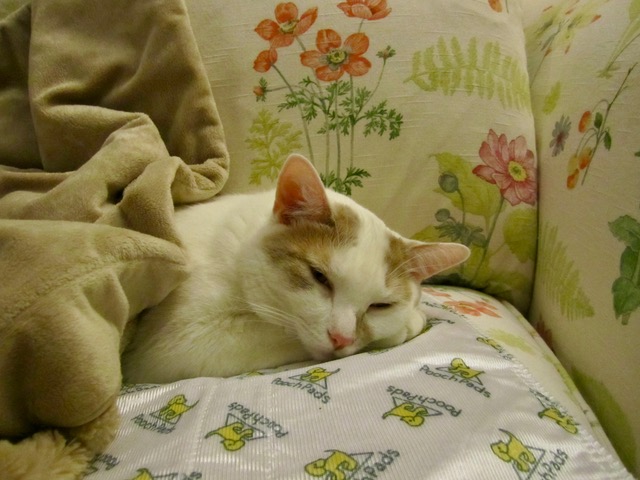 🎄
This is Leonard, lounging in the kitty bed.  (Mel)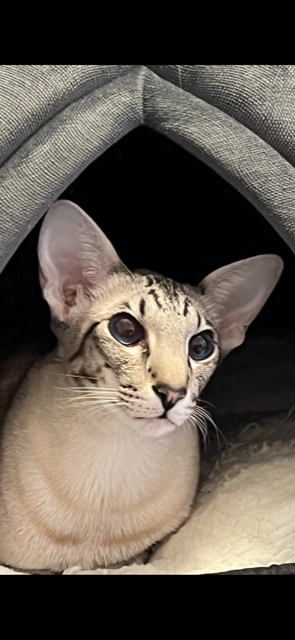 🎄
This Leonard's brother CoCo, who has the cutest bat ears, and Leonard and CoCo's best friend Miss Pixie.  She is an absolute sweetheart, a constant snuggler, and loves everyone she meets.  We adopted the boys as kittens after we lost our beloved ebony kitty girl Jane three years ago.  Despite still grieving and missing our girl Jane so much, Pixie jumped in to Auntie mode and made those little guys feel right at home.  She has the softest fur and the kindest heart!  (Mel)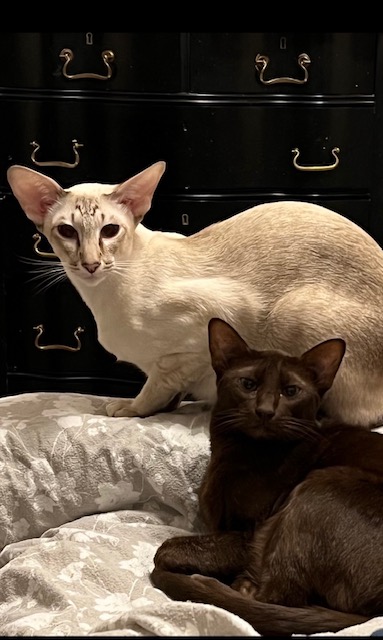 🎄
This is Leonard and CoCo, snuggling together. They are such funny, sweet boys.  (Mel)
Leonard has spots, stripes, tabby swirls, and agouti ticking – he's the very definition of "extra", and has the personality to match.
If Leonard were a person, he'd be the friend that does tequila shots, dances on the bar, and then streaks totally nude down a busy thoroughfare with police in pursuit for a dramatic end to the evening.
CoCo, on the other hand, is a dark horse. He's calmer and seems sooo much better behaved than Leonard, but while Leonard is constantly getting stuck on top of cupboards, or leaping randomly in the air to catch an imaginary bug, or running into walls, or knocking over every item on every shelf, CoCo is behind the scenes, coolly opening the kitty treat drawer and stealing Temptations or pulling open the folding linen closet b/c he has seen warm towels coming out of the dryer and being put in the closet. He knows to use Leonard's (many!!) moments of mischief as a cover for his secret activities.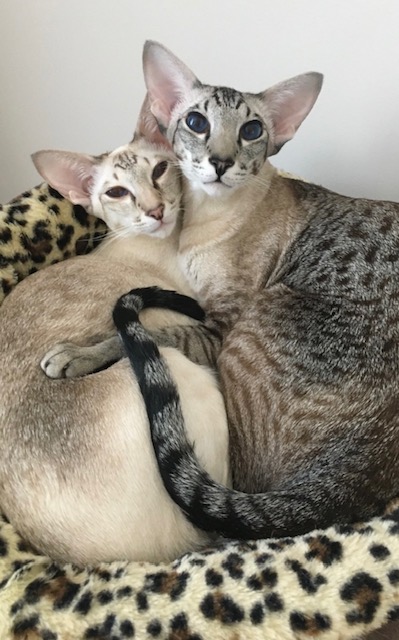 🎄
The next 6 are the current menagerie at my old home. Feeling a little sentimental tonight as they are with my soon-to-be ex and I haven't seen them in a couple of months.  All were rescues.
This is Tuiren, who passed away a few weeks ago.  We rescued her from previous owners who knew she had heartworms but claimed to not have the money to have her treated.  (Nukular Biscuits)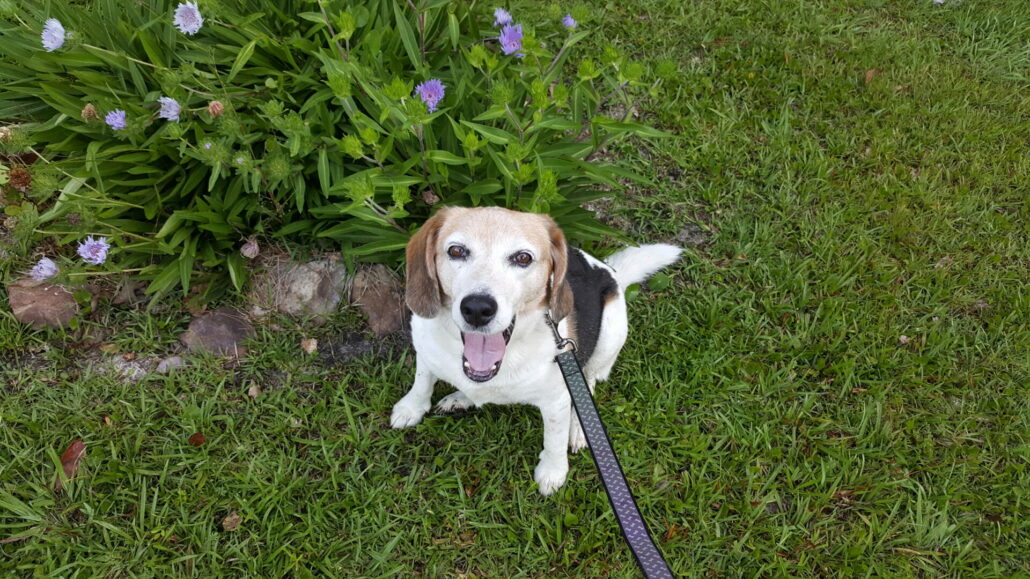 🎄
This is Yin.  Yin and Yang, like Scylla & Charybdis, came to us as babies and had to be bottle fed.   (Nukular Biscuits)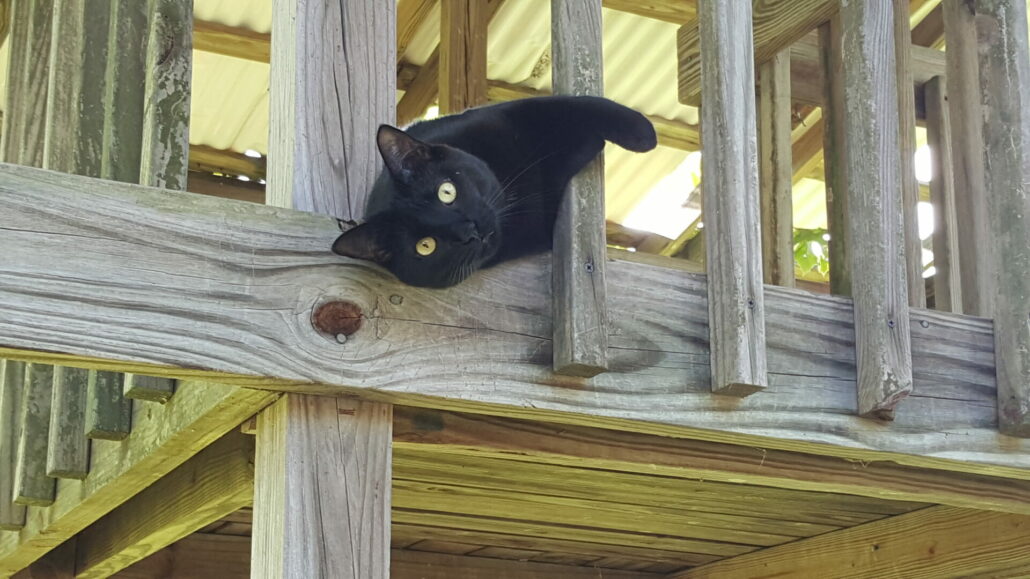 🎄
This is Yang.  (Nukular Biscuits)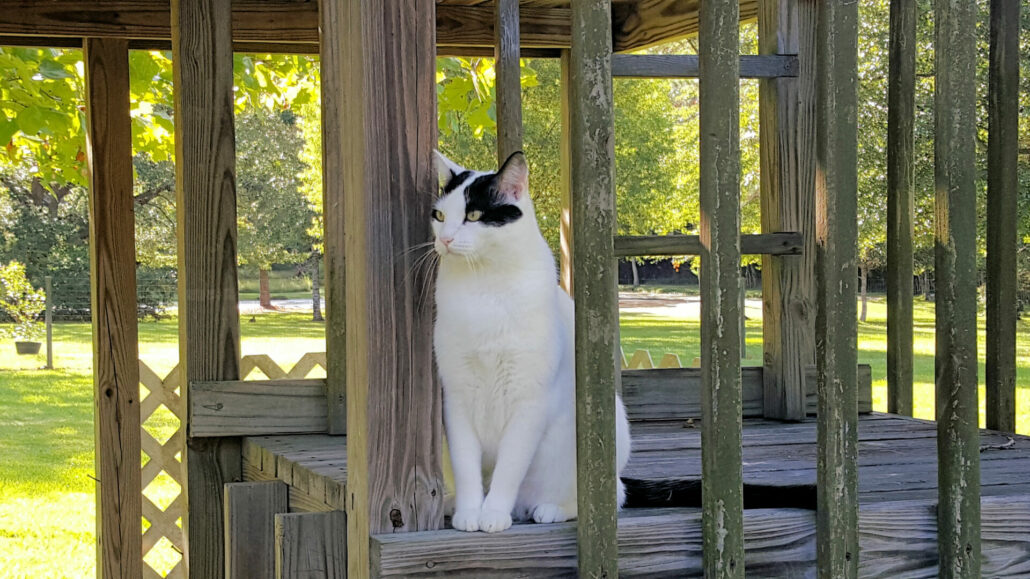 🎄
Fenris was a rescue from the local shelter. He's around Scylla's age.  (Nukular Biscuits)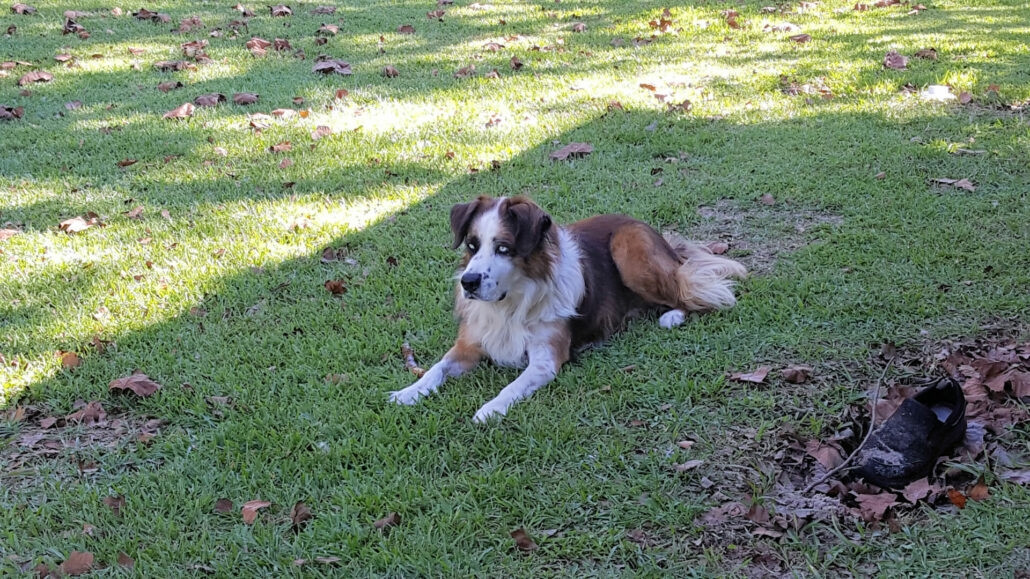 🎄
Chimera was found as an abandoned newborn on the cold ground on Christmas Day about 4 years ago. We didn't think she'd make it, had to sleep with her tucked under my arm every night to keep her warm. To this day she hates cold weather. LOL!  (Nukular Biscuits)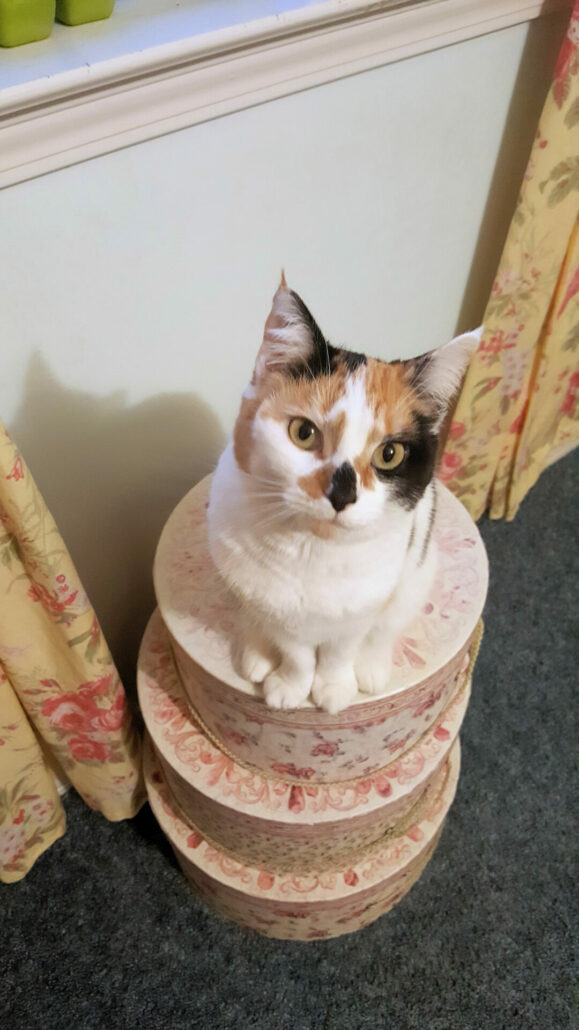 🎄
Scylla, along with her sister, Charybdis (who is no longer with us), came as babies and had to be bottle fed. She's getting up there in years.  (Nukular Biscuits)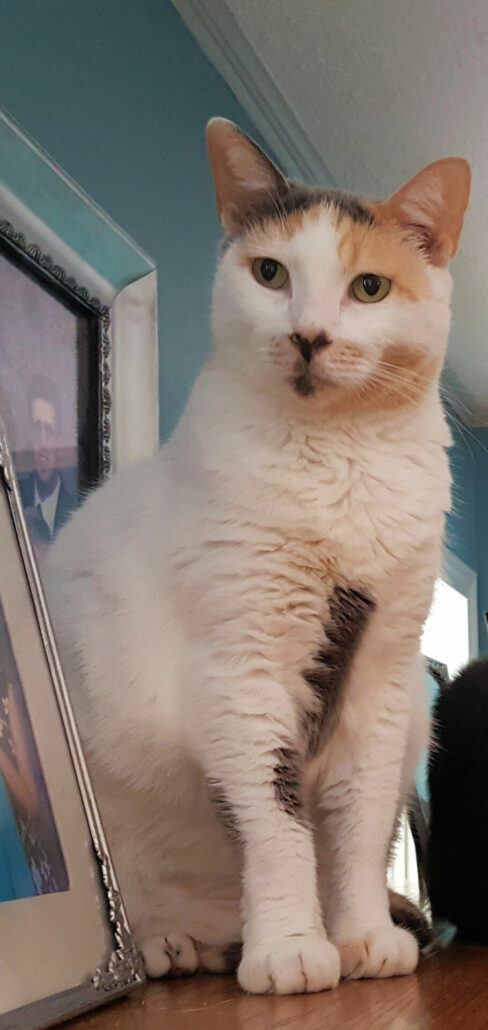 🎄
This is Katie.  "Beast after the Feast."   (eachother)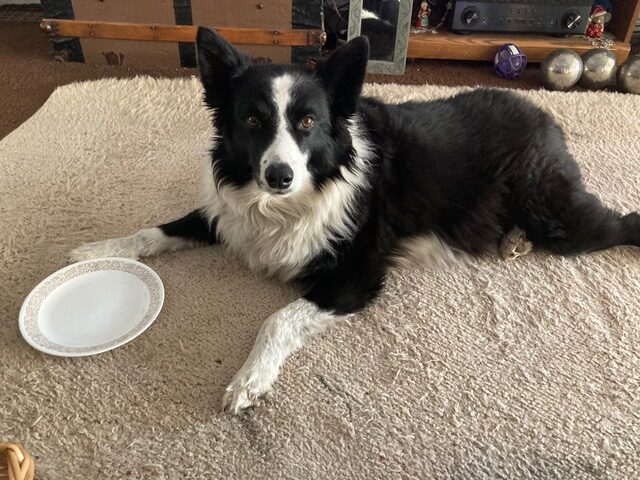 🎄
This one is "gigi up!"  (Something Fabulous)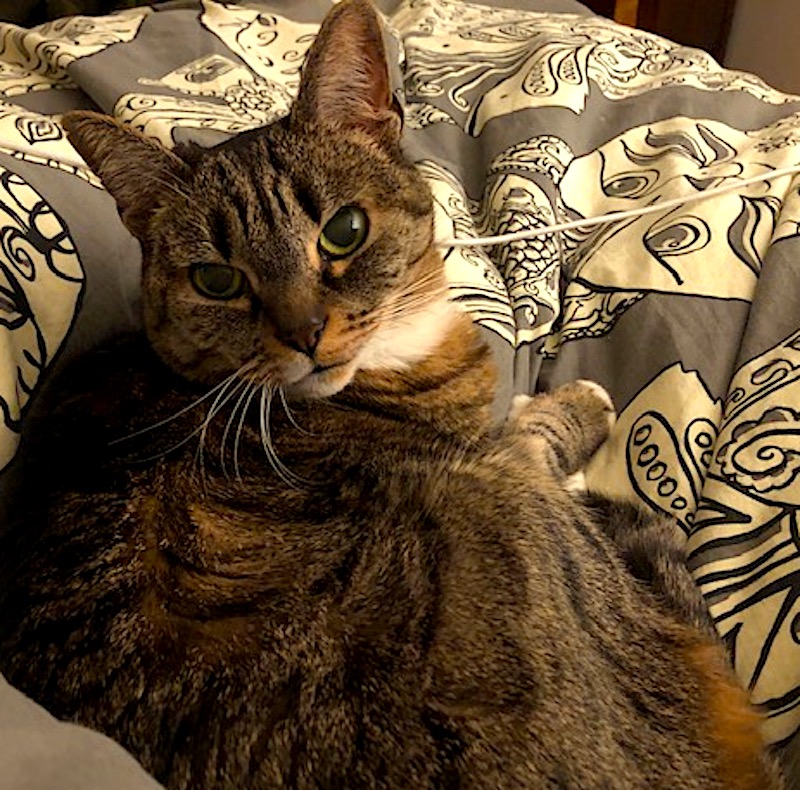 🎄
This one, of course, is "gigi DOWN."  (Something Fabulous)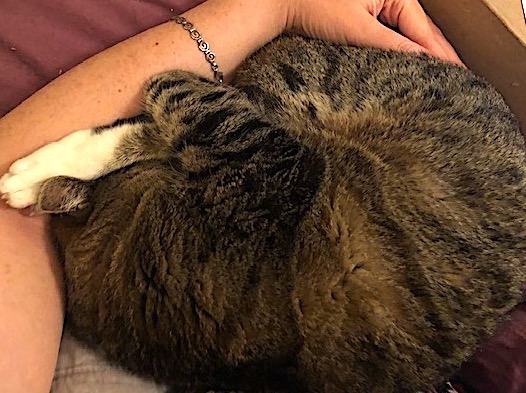 🎄
Here's our son's kitty, Pico de Gato, having a tiff with our pup, Cheddar.  (Virginia)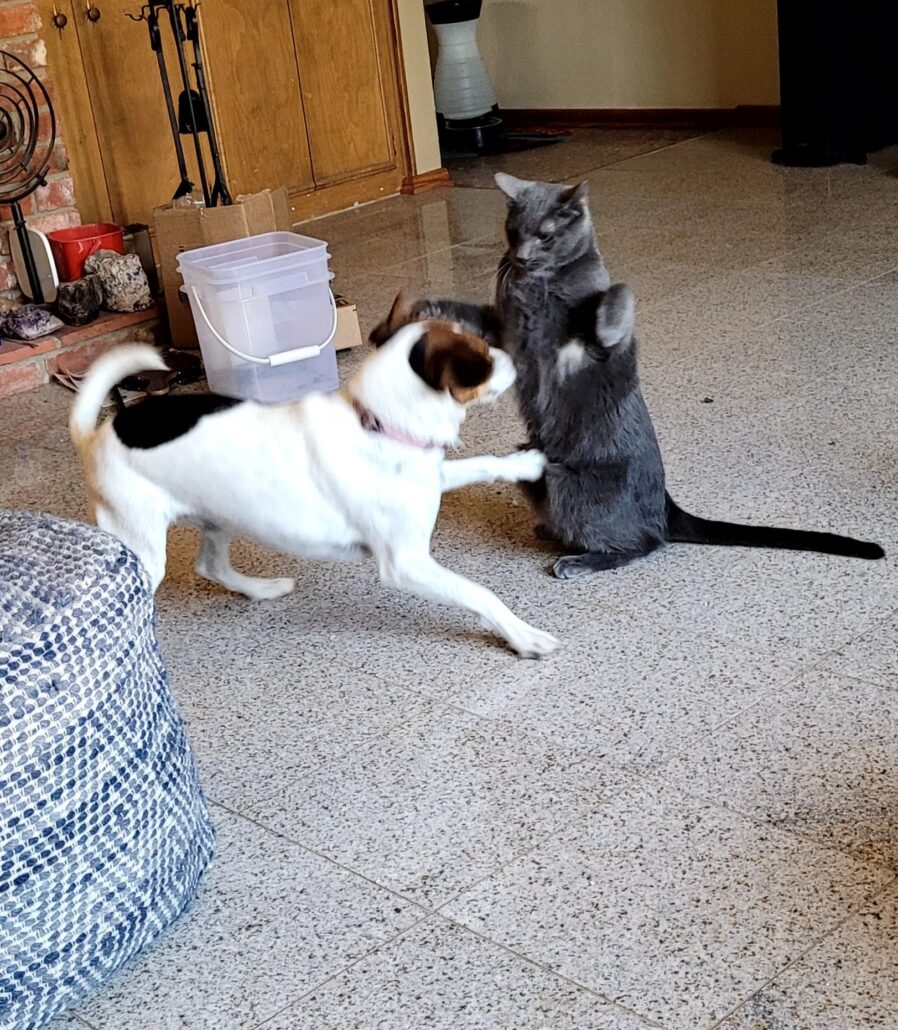 🎄
The Princess of Quite A Lot is a purebred Tonkinese sold as a pet because she's cross-eyed, asthmatic, and has bad teeth.  Her champion bloodlines show when she poses for photos. She's as good as any cover model.  (Carol V)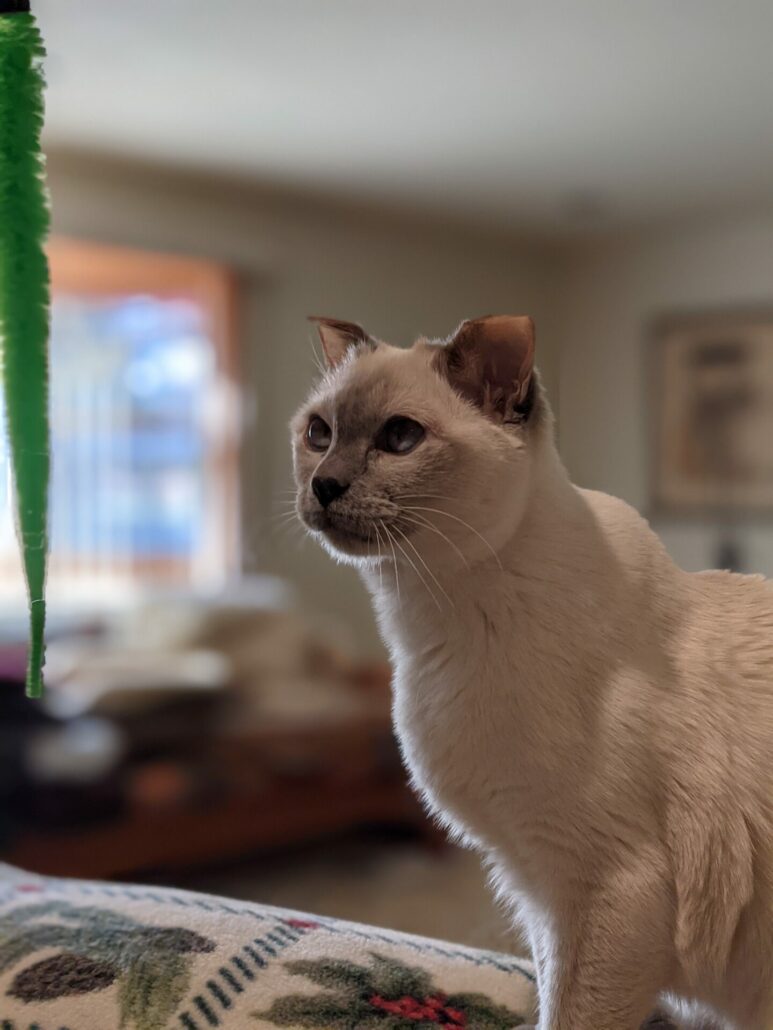 🎄
Mr. Striper insisted he could quit the 'nip anytime he wanted. Honest.  (Carol V)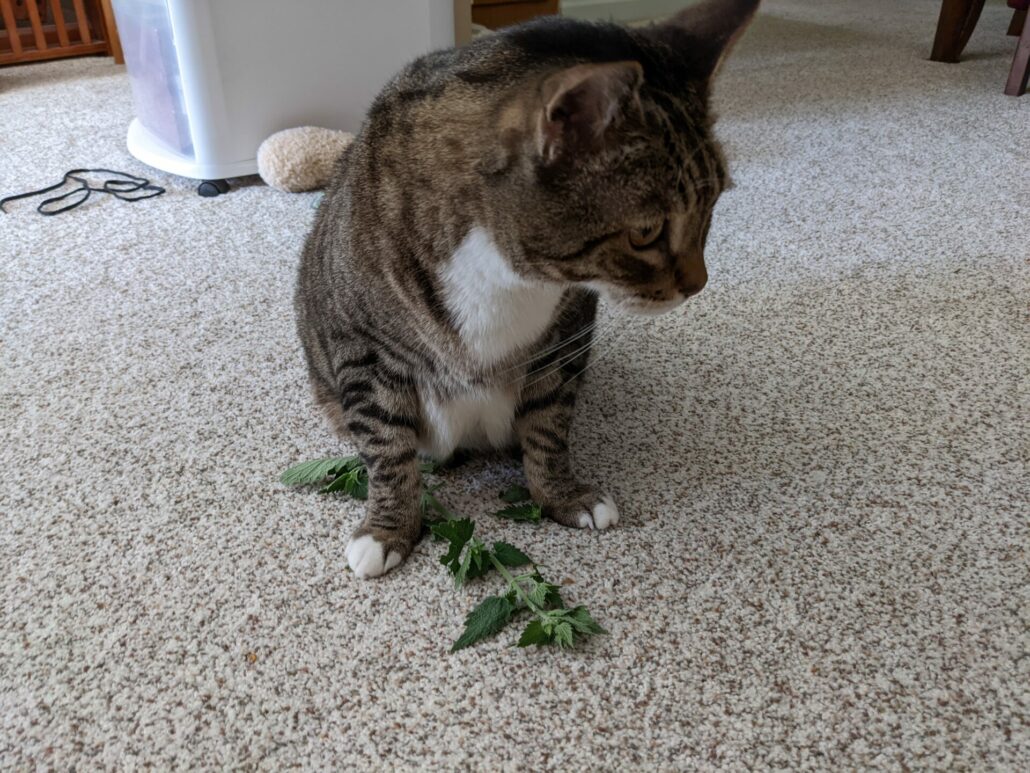 🎄
Mr. Striper, sleeping with the fishes.  (Carol V)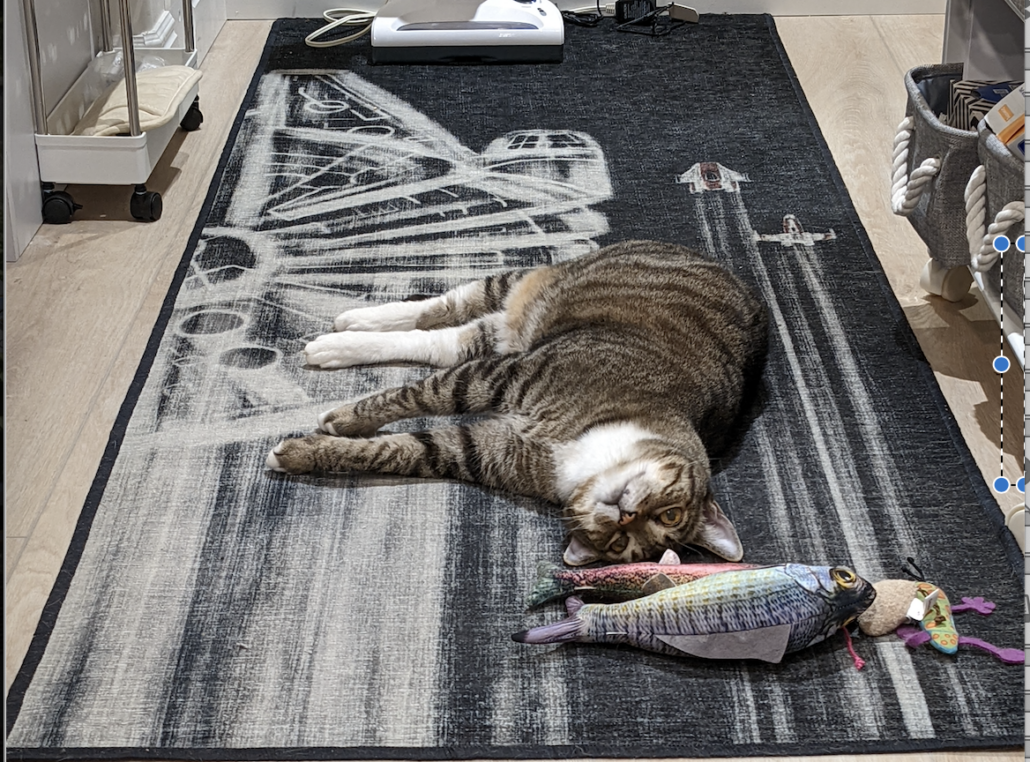 🎄
Mr. Striper (in very recent memorium after a sudden illness), asking me to come to bed and remove the Princess of Quite A Lot from his spot.  (Carol V)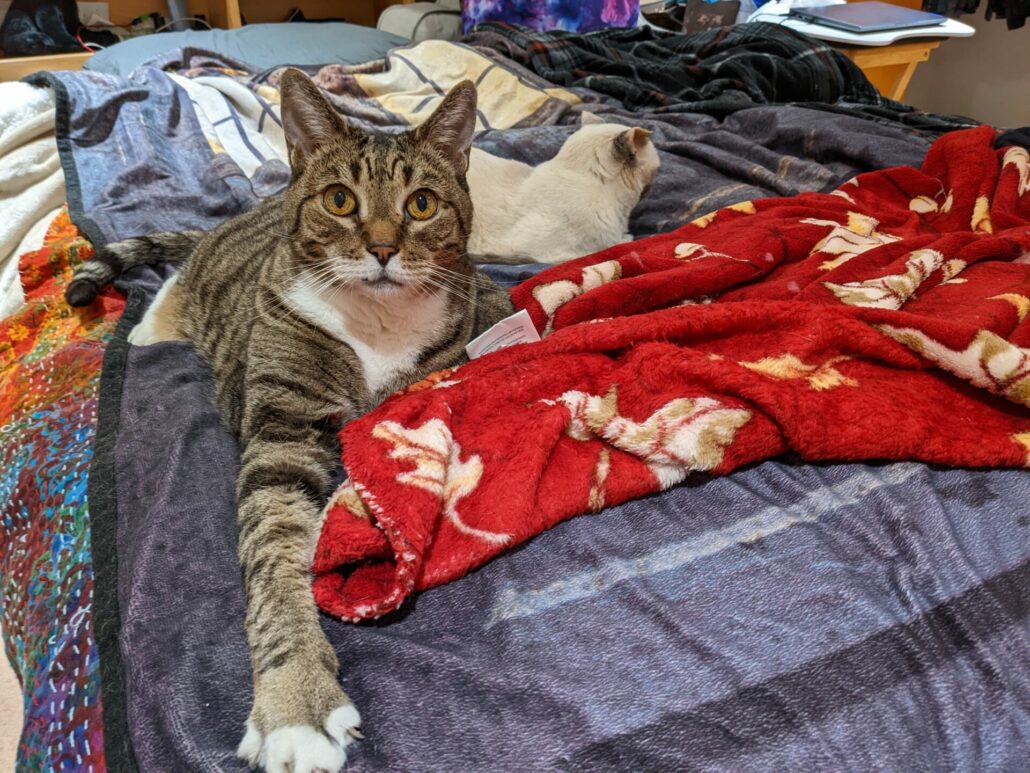 🎄
Here she is.  Artie!  (Raven)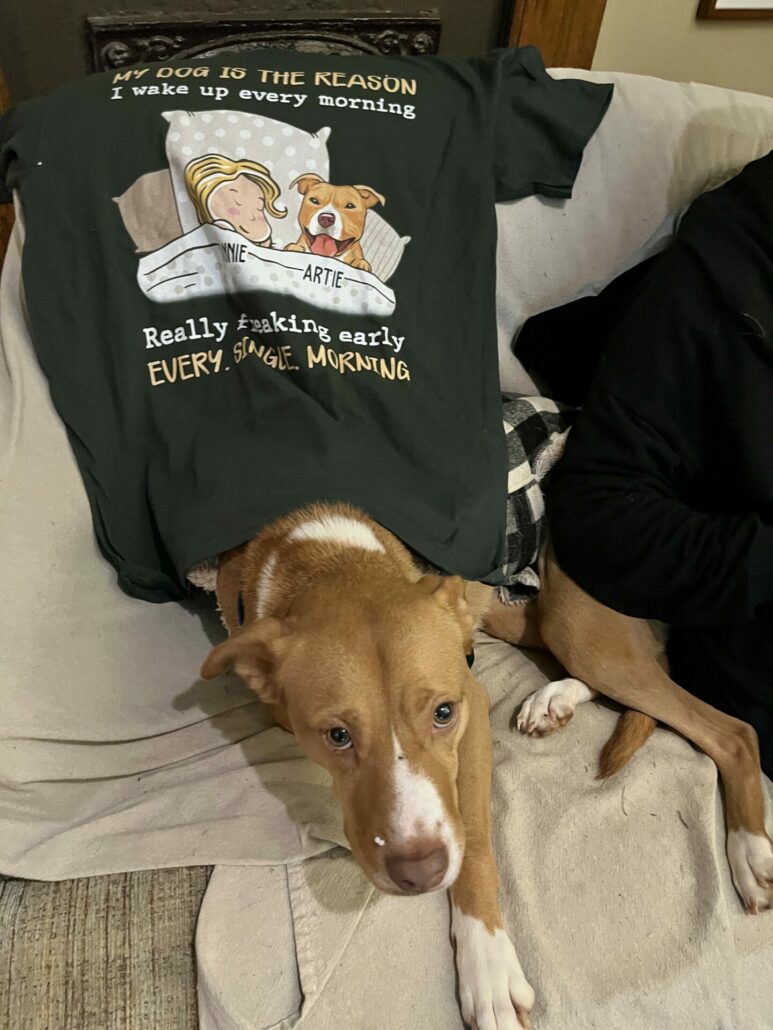 🎄  End of Day 10.  I hope you have all enjoyed the BJ dogs and cats and bunnies and horses.  🎄