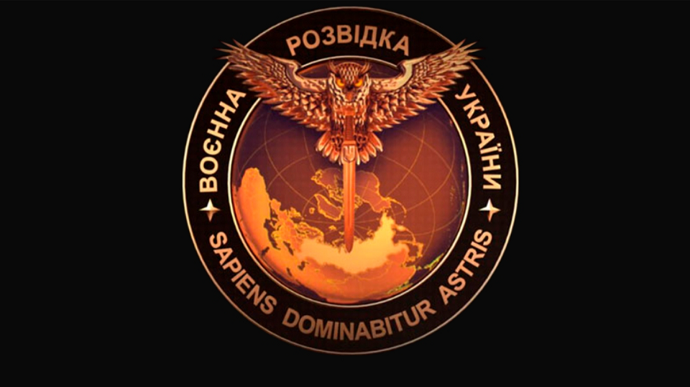 I've picked up a low grade stomach bug, nothing serious just annoying, so I'm going to keep tonight's update brief.
We'll start with Major General Budanov, the head of Ukrainian Military Intelligence, who made a battlefield circulation to Bakhmut today:
On December 27-28, the head of the @DI_Ukraine Kyrylo Budanov visited the forefront of the Ukrainian Defense Forces in #Bakhmut.

🔗 https://t.co/l9K4Xs8Mhd pic.twitter.com/36KMguW30t

— Defence intelligence of Ukraine (@DI_Ukraine) December 28, 2022
The Defense Intelligence of the Ministry of Defense of Ukraine's site has the details:
On December 27-28, Major General Kyrylo Budanov, Chief of the Defence Intelligence of Ukraine, visited the advanced positions of the Ukrainian Defence Forces in Bakhmut, where Special Forces intelligence officers are working.

Major General Budanov listened to reports from the commanders of the Defence Intelligence units, set them tasks, as well as awarded the servicemen, who especially distinguished themselves in battles against the invaders.
Lots of pictures at the link!
Here is the fighter himself (his face cannot be shown), he is holding a special coin from @POTUS pic.twitter.com/EvpQV6RocD

— Oleksiy Goncharenko (@GoncharenkoUa) December 28, 2022
This guy will never have to buy a round of drinks on any multinational assignment with American military personnel!
Here's President Zelenskyy's address from earlier today. Video below, English transcript after the jump:
I wish you health, dear Ukrainians!

Today – so it turned out – is the day of summing up this year and plans for the next year.

I held a meeting with officials specializing in international relations regarding events and plans for January.

I met with the Minister of Defense of France who arrived in Ukraine. We discussed cooperation over the year, the reconstruction of our country and another step in strengthening our air defense. Thank you, France!

I met with government officials and heads of parliamentary committees. We discussed the solutions that are being prepared.

Today, I also delivered the annual Message to the Verkhovna Rada on the external and internal situation of Ukraine. About how we all – all Ukrainians – changed the world this year and what we will do next year.

Probably, you could already see the highlights of all these events in the news, or you will see them.

I would like to add one more thing to everything that was done and said today. Add something non-political.

No matter what is happening and what is on your mind, support each other. Necessarily.

Please take the time to say kind words to those close to you. Even if these are not people close to you – just to other Ukrainians.

Please find an opportunity and a moment to thank for the work, to praise for this or that effort, for the care.

And if a person is in such a difficult situation, at such a difficult time, remains alone and for some reason does not have relatives, please ask if he or she needs help. Or just help without even asking.

If you know that a person is waiting for a son or daughter from the war, please pay attention: say hello, listen, help.

Hug your family more often. Tell your friends more often how much you appreciate them. Support colleagues more often. Thank your parents more often. Rejoice with children more often.

Do not forget to call when relatives are waiting, even just to hear: how are you? Do not forget to write messages to friends and acquaintances at least sometimes – you should not lose contact now.

And please don't forget to say thank you when you've been helped. Please try to support those who fight for our country.

Our attention to others, when it may be lacking from one of our relatives – for various reasons, our words that can warm those around us when events are too cold, and our care for each other when circumstances are challenging – all this is also our common defense.

We have not lost our humanity even though we have gone through terrible months. And we will not lose it even though there is also a difficult year ahead. We will reach victory. And we have to do it really together.

Take care of Ukraine, appreciate each other and do everything to help our warriors!

Every day – until victory.

Glory to all our people! 

Glory to Ukraine!
Here's former NAVDEVGRU Squadron Leader Chuck Pfarrer's most recent assessments of the situations in Kremenna and Bakhmut:
KREMENNA AXIS /1800 UTC 28 DEC/ W of Kremenna, UKR forces are reported to be in contact with RU units at Dibrova & Kuzmyne. Elements of UKR's 140th Marine Recon Battalion and the 111th Territorial Defense Brigade are reported to be closing on the villages from the south and west. pic.twitter.com/X5RtFnww6T

— Chuck Pfarrer | Indications & Warnings | (@ChuckPfarrer) December 28, 2022
BAKHMUT AXIS/ 1345 UTC 28 DEC/ RU forces have consolidated gains made in the villages of Ivangrad and Opytne. SW of Opytne, slight advances were also registered by RU attacks north up the T-05-13 HWY axis. pic.twitter.com/egP8t29poa

— Chuck Pfarrer | Indications & Warnings | (@ChuckPfarrer) December 28, 2022
Speaking of Bakhmut, The Kyiv Independent's Illia Ponomarenko is reporting from there:
Greetings from Bakhmut.
So few are saving the world for so many in this dead city.
I'll show you. pic.twitter.com/pT0efsELJy

— Illia Ponomarenko 🇺🇦 (@IAPonomarenko) December 28, 2022
Bakhmut today pic.twitter.com/tcUNy3aqsw

— Illia Ponomarenko 🇺🇦 (@IAPonomarenko) December 28, 2022
We have some clarification regarding the Ukrainians killed in action attempting a sabotage mission in Bryansk, Russia. They were not Ukrainian Special Operations, nor were they regular Ukrainian forces:
From what I can see of the incidents and some of the IDs given, these guys don't seem to be formally Ukrainian SSO but were part of a different unit. (Plenty of other Ukrainian forces which would carry out this kind of work)

— Cᴀʟɪʙʀᴇ Oʙsᴄᴜʀᴀ (@CalibreObscura) December 26, 2022
One of the Ukrainians killed in Bryansk, Maxim "Nepipivo" ("Don't Drink Beer"), was apparently in St. Mary's Battalion before it disbanded in 2016.

— Aric Toler (@AricToler) December 26, 2022
Bratstvo is a far-right movement that operates military, political, and civic wings — basically a smaller (but older) Azov.

Much like Azov, they have virtually no electoral support, but they have an outsized influence in other facets of the public sphere.

— Aric Toler (@AricToler) December 26, 2022
That doesn't discount the dangerous mission they undertook or the sacrifice they made to try to accomplish it.
Nine for mortal men doomed to die…
On the second day of Christmas, Vladimir Putin gave leaders at the CIS summit nine golden rings

No word of the seven swans a-swimming, etchttps://t.co/rlRT3u7IRW pic.twitter.com/7eaRPY1ftC

— max seddon (@maxseddon) December 27, 2022
Can the dying CIS be saved with the help of rings?
Can the USSR be brought back from the dead by genocide?
Despite all the atrocities, the corpse of the USSR cannot be resurrected.
Neither the blood of the innocent nor black magic will save the Witch-king of Angmar & his master.

— Defense of Ukraine (@DefenceU) December 27, 2022
TaMara's comment when I sent the first tweet to her:
Jesus.. and they're hideous
Tom Levenson's when I sent it to him:
I don't think the writers for this season are trying at all.
No reply yet from Cole.
That's enough for tonight.
Your daily Patron!
I will have my animated series! 😍 About adventures, about Tom the cat, about brave Ukrainian animals. Click the link to see the teaser (enable subtitles). And please leave a comment and subscribe, so you don't miss the first episode☺️https://t.co/tjlvivKZes pic.twitter.com/75NiZIDnmA

— Patron (@PatronDsns) December 28, 2022
You know what this means? Balloon Juice strategic film series guided discussion of the Patron cartoon!
The new video at Patron's official TikTok is the trailer above:
@patron__dsns

Уххх!🔥Перша серія вийде вже 7 січня на моєму YouTube і на @megogo_ua! Ставте дзвіночки, щоб не пропустити❤️
The caption machine translates as:
Uhhh!🔥The first episode will be released on January 7 on my YouTube and @megogo_ua! Set the alarm so you don't miss ❤️
Open thread!