It has been a helluva end to 2022. My dad is in the hospital with pneumonia, we got a foot of heavy, wet snow (people, it's Colorado, our snow is dry champagne powder unless it's spring) instead of the 1-2 inches predicted and Chewy has lost my order. So countdown to 3 VERY hungry Great Danes. I'll have to brave the roads later today to get them some food.
When you read that, realize it's the first issue that is making all the others seem insurmountable. When he's home, everything else will be manageable.
Somehow yesterday, when I was setting the DVR to record the Kennedy Center Honors, I saw this:
And was able to record it as well. I decided I needed to watch at least one of the segments before bed to de-stress. I watched them all, grabbing the box of tissues during the first commercial break.
Here is the full episode. I can't think of a better 45 minutes you could spend.  The Gift Full Espisode  Steve Hartman is a national treasure
Just a little fun:
You guys, a doggie daycare has bus service. Your day needs this… https://t.co/mBGT6eeO5B

— Miss T Has A New Book (Underway available now) (@TaMarasKitchen) December 29, 2022
Anne Laurie's wonderful post about rescue kitties this morning reminded me to update you on Frank:
How it started (a text from my friends saying, we're looking for a home for him and me thinking, oh, sweeties, he's  found his home):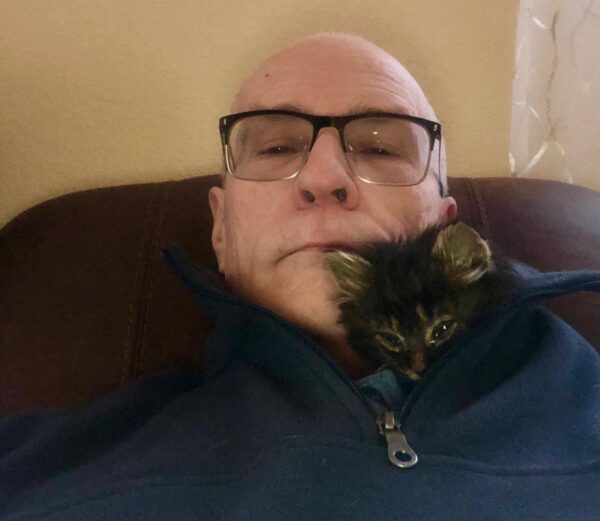 He's about five weeks old here
And here he is now. I was able to spend Christmas day snuggling him. The photo does not do justice to his tail. He's basically a huge tail with a cat attached. I have never seen such a huge, fluffy tail on any cat before: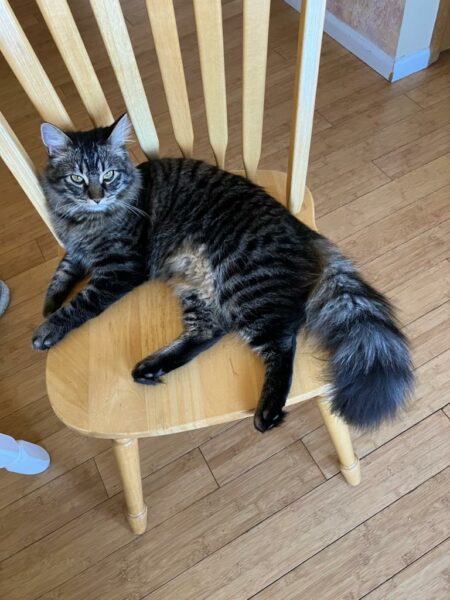 That should be enough kindness to hold you until I have time to start posting regularly again.
Be kind…especially to yourself.