On the Road is a weekday feature spotlighting reader photo submissions.
From the exotic to the familiar, whether you're traveling or in your own backyard, we would love to see the world through your eyes.
The accents in southern France are similar in that they all pronounce much more of the spelling than in other parts of France.  You can hear this in the Provençal accents in the twin movies "Jean de Florette" and "Manon des Sources" (which I heartily recommend in that order).  The accent in the southwest is similar enough to that in the southeast that I have a hard time distinguishing between them, but I'm sure the difference is obvious to many.  Like the Canadian accent, it's much more pronounced among the working class than the college educated.
All of Anne-Marie's uncles and aunts on her mother's side moved to Paris for work and their accents softened a bit, but her parents and grandmother kept that sound in its delightful purity.  Parisians, of course, look down on nearly everybody from the provinces.
Today's post is dedicated to Anne-Marie's uncles and their kids.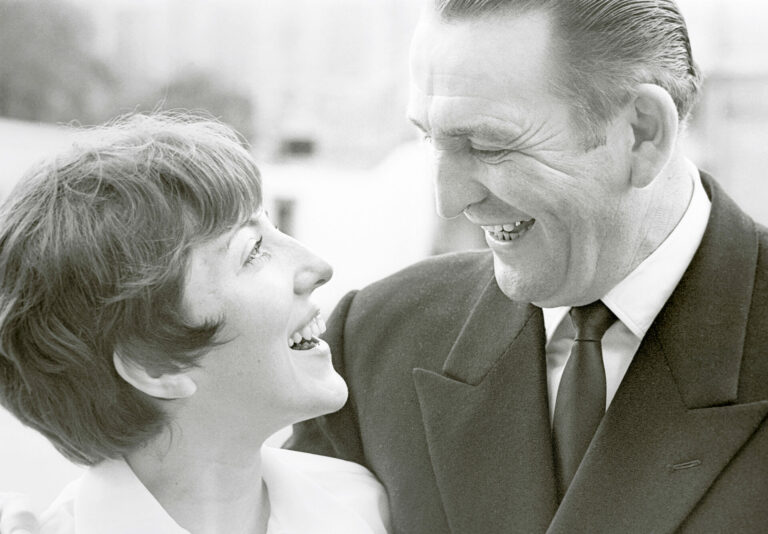 The oldest in the family was Marcelin.  He had a big booming voice and, as Anne-Marie says, "he talked with his finger," waving it around to make a point.  He was in the French underground during World War II and was once hiding in a hay loft while the Germans were hunting with dogs.  Luckily a distraction came up and the Germans left.  Marcelin was gentle and kindhearted and had that generosity of spirit that every one of them had.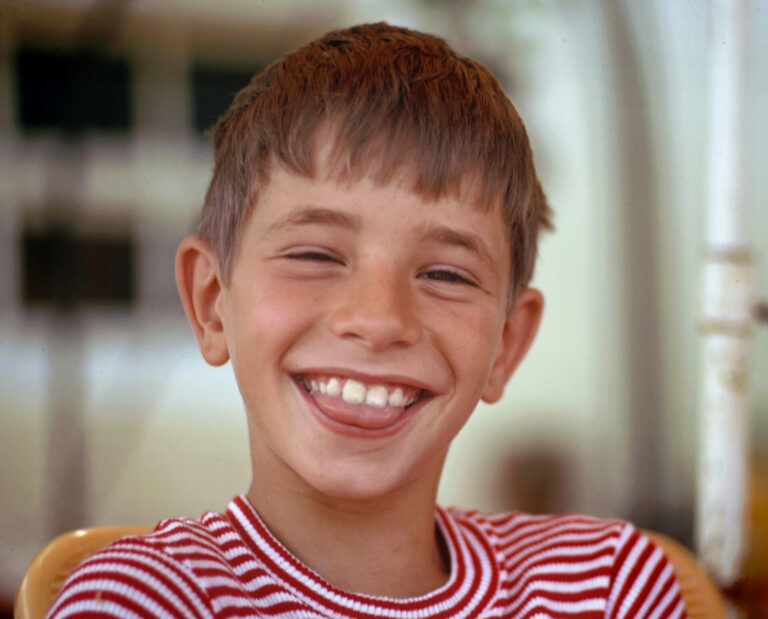 His elder son, Bernard, was a brat when younger, but I think grew out of it.  I was never close to either of the two boys.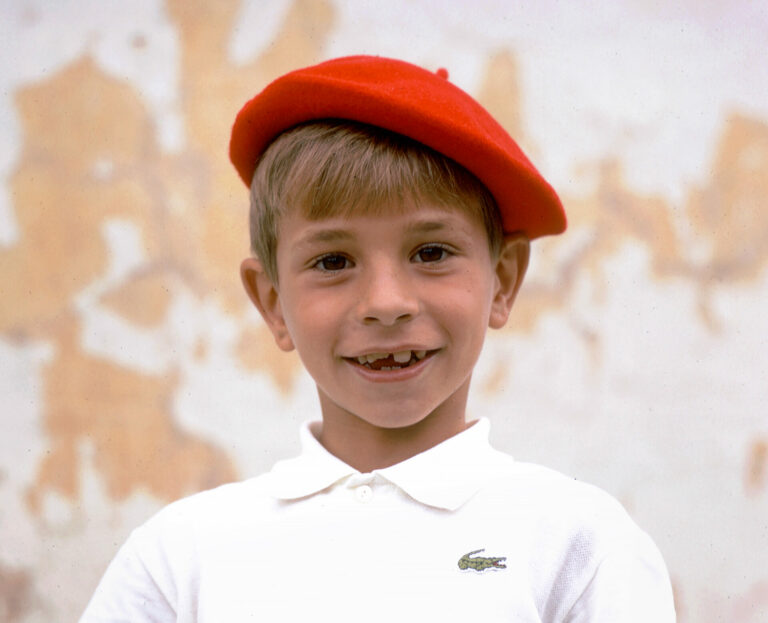 Jean-Pierre, the younger of the two, was also bratty.  I've always been grateful that I didn't have boys.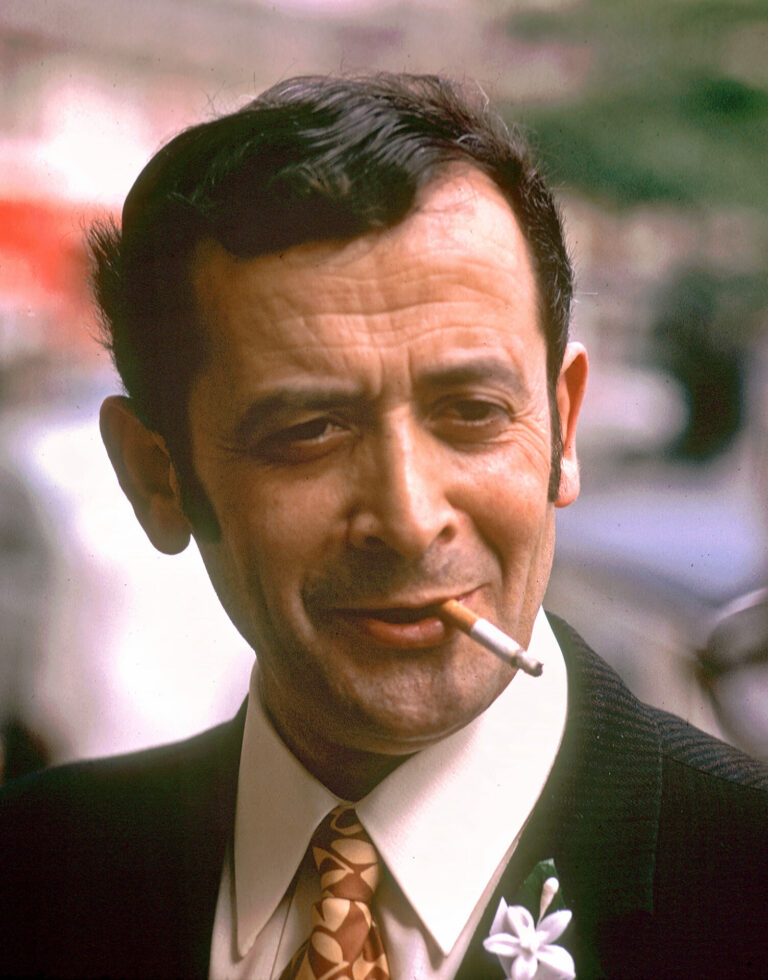 Petie, the middle of the two uncles, was my favorite.  He and his wife were childless because children are largely incompatible with the hospitality business.  They ran a bar in Paris that sold simple sandwiches at lunch in addition to the profitable tobacco concession, which is heavily controlled by the French government in the same way alcohol is in California.  His name is Basque, and I'm guessing at spelling.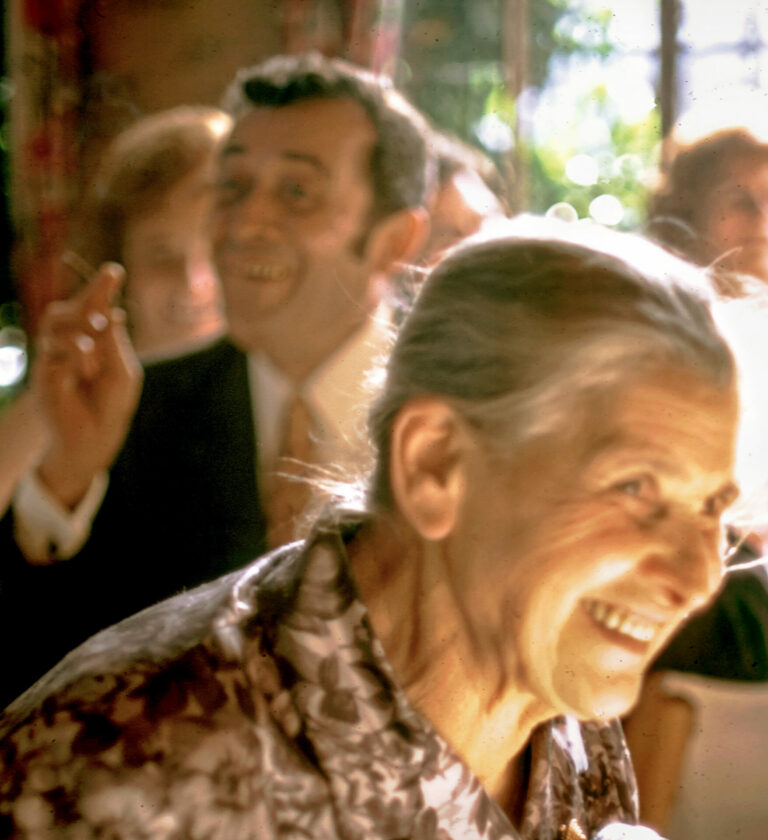 Petie and Bonne-Maman at Anne-Marie's and my reception dinner.  At Art Center my portrait instructor had to lean on me to relax my standards on sharpness and other technical considerations in favor of capturing emotion.  This is an extreme example of that.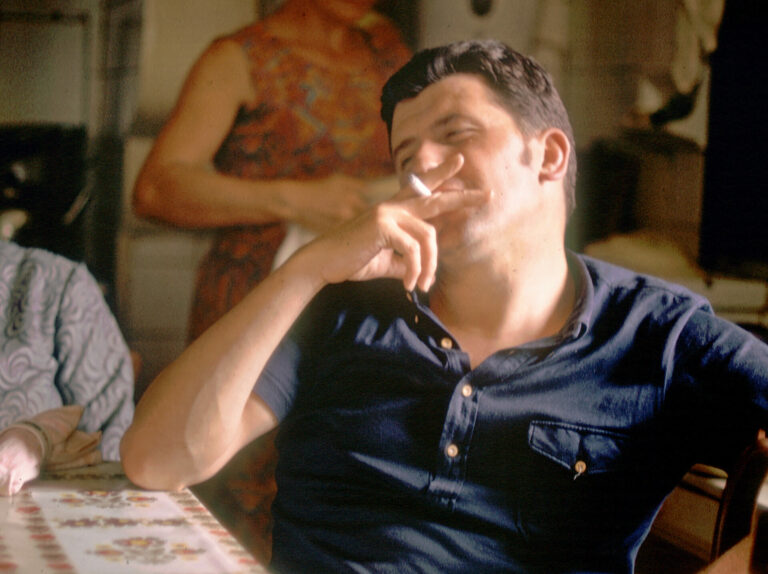 Jeannot, the youngest of the five siblings, had two girls.  He had the carefree personality that often goes with the last position in the sibling lineup.  He apprenticed to be a furniture maker but ended up in the employ of the Paris Metro, which gave full retirement at age 50.  Unfortunately, he died of a heart attack at 60.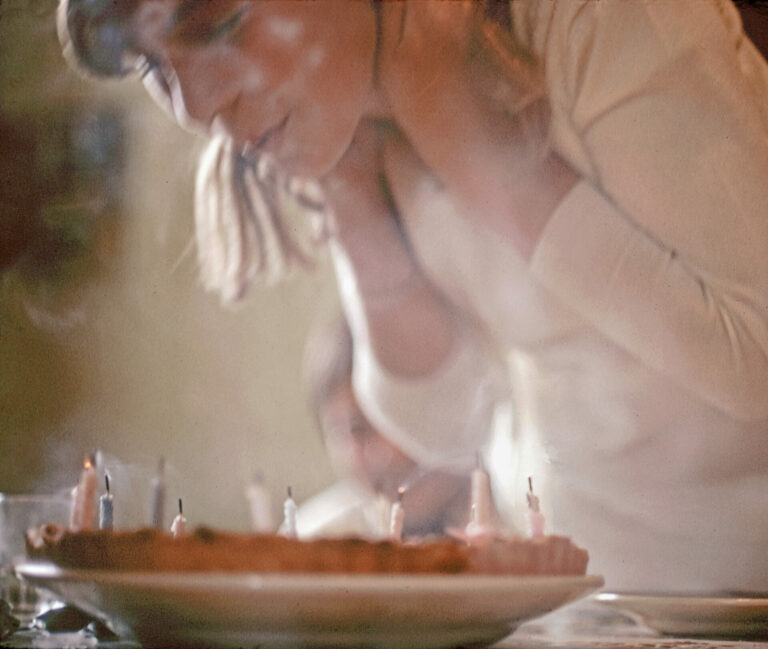 Martine, Jeannot's older daughter.  She came to Los Angeles and lived with Anne-Marie and me for a month when she was 14.  Here she's celebrating her birthday with an apple tarte with candles.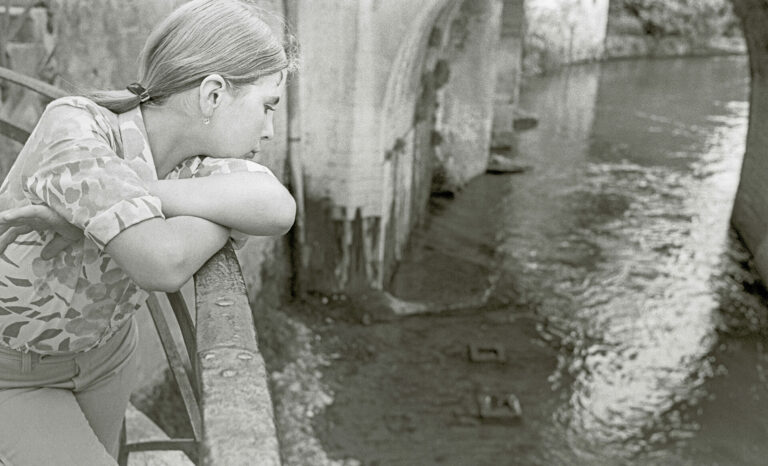 Martine gazing at the river during my wedding reception.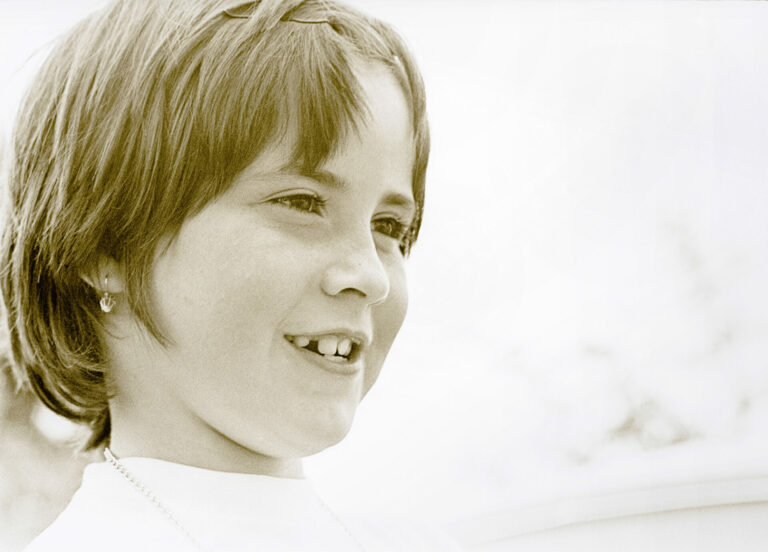 The younger daughter, Cecile, who is probably somewhere around 65 at this point.  Sweet, very attractive as a young adult, had her heart broken when her boyfriend broke up with her and never had a serious relationship afterward.

Me again working at understanding the meaning of life.