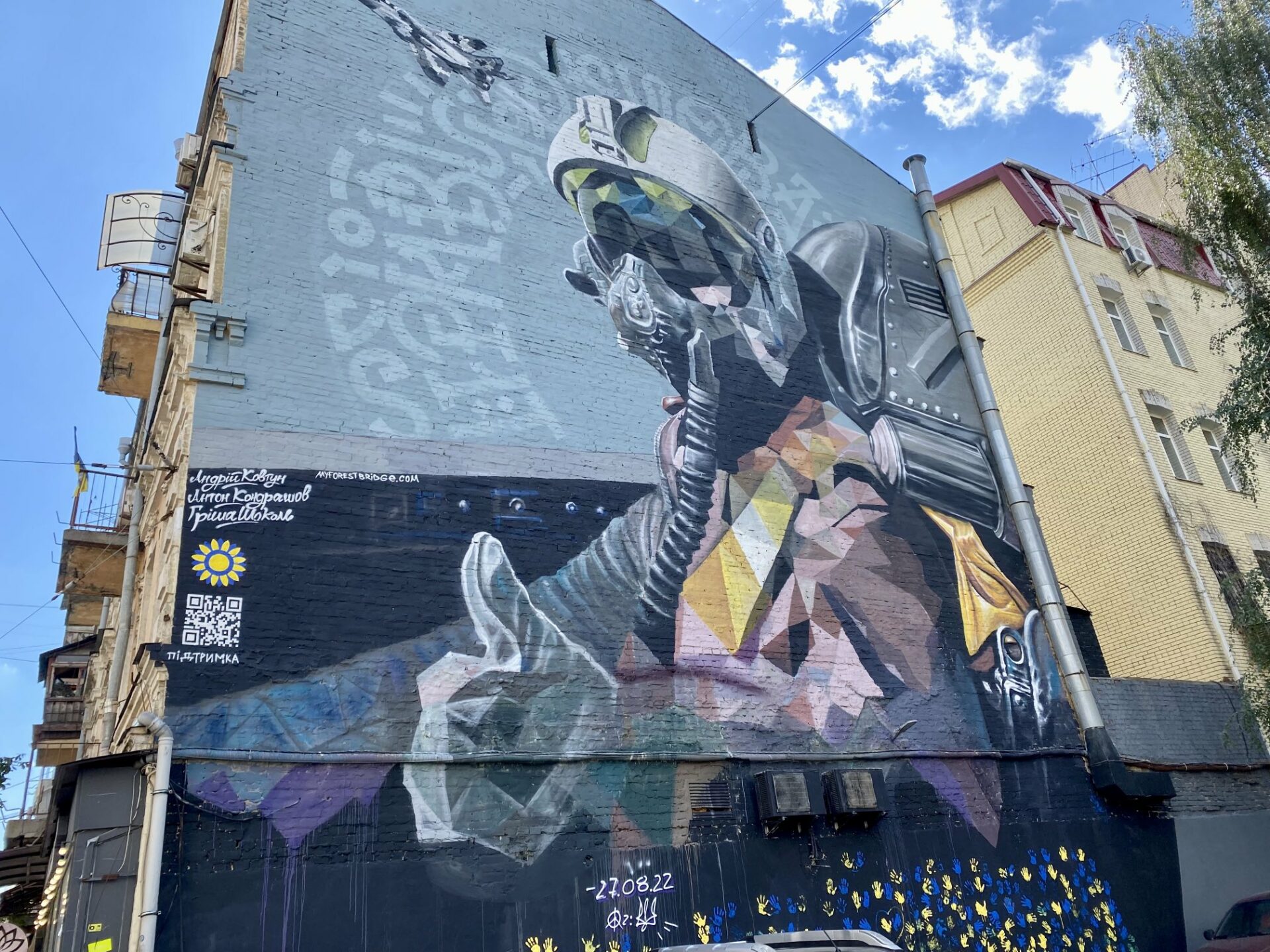 On Wednesday night, after I'd racked out as I was still trying to shake the stomach bug I picked up, you all decided to have a discussion of the sociology of Russia in the comments. Whether you realized it or not. You don't see me coming to your workplace to discuss your areas of expertise around the water cooler without a heads up…
More seriously it was an interesting discussion but what was missing was the actual terminology and description of the empirical theory to provide framing and context to the discussion. Which is where I come in. What you all have been discussing for two nights now in the comment is how Russia is differentially socially organized. Differential social organization is an empirical theory developed by Sutherland, who was part of the Chicago School of Criminlogy and the scholar who gives us modern social learning theory. It is a variant of social disorganization theory that was developed among the sociologists at the University of Chicago who were studying the causes of deviance and delinquency in Chicago and whether there was an empirical explanation for the geographic patterns to them. This is known as the Chicago Neighborhood Study.
Differential social organization posits that societies with high levels of deviance, delinquency, and crime are not actually socially disorganized. Rather, they are differentially socially organized. The culture – the sociology, the politics, the economics, the kinship dynamics, the types and patterns of religious behavior, sexual mores and behavior – all these are shaped by and a response to the conditions within those societies. They develop and are then transmitted generationally through social learning to allow the people within those societies – whether a neighborhood, a religious sect, or the citizenry of a state – to survive those specific socio-cultural, socio-political, socio-economic, etc conditions they live in.
Without spending the next several hours making lists of historical examples, suffice it to say that Russia is both a differentially organized society and a state and society composed of a number of differentially organized societies. All of which, from the urban core areas of Moscow and St. Petersburg to the much more rural areas on the borders of the Russian Federation such as Dagestan or Tyvan, are all differentially socially organized to allow the Russian citizens in those places – whether ethnic Russians or ethnic minorities – to survive. Moreover, while the name of the state that is Russia may change periodically, the official label that political scientists and historians will place on its form of government, and the names and titles of the people running the state and society also change with the name of the state, a constant for several hundred years has been that the state has been some variant of authoritarian, the society has been hierarchical, and the people running the place – from nobility to senior party officials to siloviki and oligarchs – have consistently transferred Russia's wealth upward and then pocketed it. Whatever Russian society is, whatever its cultures and sub-cultures are, they are differentially socially organized to allow Russians to survive this so far enduring, generational reality. Reorganizing a differentially organized society is hard. It is also a slow process as social learning is not a quick process especially when it would require an extended phase of unlearning the definitions favorable, unfavorable, and neutralizing that allow Russians to survive right now.
That's enough sociology for a Friday night!
Here's President Zelenskyy's address from earlier today. Video below, English transcript after the jump:
Dear Ukrainians, I wish you health!

I held another meeting of the Staff – already the 45th this year.

The main thing is Donetsk region, Luhansk region – our Donbas, where the fiercest battles are going on. Bakhmut, Soledar, Kreminna… In general, we hold our positions. There are also areas of the front where we are slowly advancing. And I thank all our soldiers who ensure this. You are real heroes!

We discussed the situation in the south, on our border, the supply of weapons, and the further strengthening of air defense.

This year, we not only maintained our air defenses, but we made them stronger than ever. But in the new year Ukrainian air defense will become even stronger, even more effective.

Ukrainian air defense can become the most powerful in Europe, and this will be a guarantee of security not only for our country, but also for the entire continent.

After the meeting of the Staff, at a separate meeting we discussed the situation in the energy industry, what we are preparing for.

We have a clear strategy for ensuring the generation and supply of electricity. It takes time to implement it. It takes a lot of effort. But it will be. It will be mandatory. It is one of the most important tasks for the next year, and I have no doubt that we will accomplish it.

Today I spoke with the Prime Minister of Greece. We summarized the year, and I thanked Greece for supporting our country. We agreed for next year how we can make cooperation even more meaningful.

I held a meeting with our diplomats. There are many questions, but the main thing is the measures we are preparing to strengthen Ukraine already in January and February.

Ukraine will retain the achieved leadership in foreign policy and will be even more active, that's for sure.

And one more.

Today, for the first time, the ceremony of awarding our volunteers with the Golden Heart took place.

It is fair and honest – at the end of the year, to recognize those who help our defense, help people and our entire state all year long.

Thank you to everyone who fights for our country. Who helps Ukrainians. Who works for Ukraine and our future.

Glory to all our people!

Glory to Ukraine!
A message from Ukrainian Minister of Defense Oleksii Reznikov:
Message of the Minister of Defence of Ukraine to the russians who are liable for military service: surrender or die.
Here is your dilemma for 2023.

🎥 @tv_military pic.twitter.com/Phjdql1zMj

— Defense of Ukraine (@DefenceU) December 30, 2022
Russia, of course, is continuing its last week of 2022 bombardment:
Last night, another massive attack by russian kamikaze drones failed.
All 16 Shaheds which tried to hit critical infrastructure facilities in the south, east, and central part of Ukraine were shot down.
The terrorist state will not stop until it is stopped by the #UAarmy.

— Defense of Ukraine (@DefenceU) December 30, 2022
Here is former NAVDEVGRU Squadron Leader Chuck Pfarrer's most recent assessments of the situations in Kherson, Svatove, and Bakhmut:
KHERSON AXIS /1320 UTC 30 DEC/ As RU shelling of Kherson and N bank settlements continue, UKR Partisans and SOF carry out cross-river reconnaissance and targeting operations. On 30 DEC, explosions and large secondaries were reported in Henichesk at the JCT of the P-47 and M-18. pic.twitter.com/ZHfwx6RSt2

— Chuck Pfarrer | Indications & Warnings | (@ChuckPfarrer) December 30, 2022
SVATOVE AXIS /2315 UTC 30 DEC/ West of Svatove, 4 sequential RU attacks were defeated by UKR forces. RU losses included several infantry fighting vehicles as well as two newly deployed T-90 main battle tanks. UKR sources list RU casualties for the period 29-30 DEC at 690 KIA. pic.twitter.com/GRiqzoCP8q

— Chuck Pfarrer | Indications & Warnings | (@ChuckPfarrer) December 30, 2022
BAKHMUT AXIS /1245 UTC 30 DEC/ RU units have crossed the rail right-of-way W. of Myika Pond & again at Andriivka and Kurdiumivka. These gains have proven costly: in the last 24 hours, RU has sustained 690 troops killed in action and at least 1800 wounded on all axes of contact. pic.twitter.com/zqeFRsmbm5

— Chuck Pfarrer | Indications & Warnings | (@ChuckPfarrer) December 30, 2022
Splash one more Russian lieutenant colonel:
In Donetsk, the deputy head of the control and investigation department of the military investigation department of the Investigative Committee of Russia, Lieutenant Colonel Evgeny Rybakov was killed. Allegedly as a result of Ukrainian strike pic.twitter.com/BvRdAUPGoN

— Special Kherson Cat 🐈🇺🇦 (@bayraktar_1love) December 30, 2022
The Wall Street Journal has published its latest video reporting regarding Mariupol:
According to the UN, about 90% of the buildings in Mariupol were damaged by Russia's indiscriminate attack. Some are missing entire floors, but people continue to live in them.

Unlike in other occupied cities, in Mariupol Russia puts on the impression of rebuilding.

— Jane Lytvynenko (@JaneLytv) December 27, 2022
Against this backdrop, countless Mariupolites are searching for their loved ones. Thousands of messages fill social media, sometimes with entire families missing. The city is plastered with missing posters.

— Jane Lytvynenko (@JaneLytv) December 27, 2022
This video was devastating to work on, and a real team effort with @emmatscott @deniseduana @lschw @roblibetti @csstewart and many others.

It's not enough to say thank you to the families, volunteers, and Mariupolites who helped us shape this story, but thank you anyway.

— Jane Lytvynenko (@JaneLytv) December 27, 2022
Three days ago, VICE published video reporting on the Battle for Bakhmut on their YouTube page:
Here's their description of their reporting:
"Bakhmut has become a bloody vortex at the center of Ukraine's fight against invading Russian forces. With thousands dead after months of constant Russian attacks, the city is barely standing. VICE News spent two weeks inside the city embedded with soldiers, civilians and frontline workers trying to survive in the face of ceaseless violence."
That's enough for tonight.
Your daily Patron!
I posted my nudes on Patreon…

Just kidding, I'm not allowed to do this… But I send exclusive news and personal information there 🤫

Join. In this way you will also support my work:https://t.co/U5SKtrLr5i pic.twitter.com/2IBfgYEF2i

— Patron (@PatronDsns) December 30, 2022
And a new video from Patron's official TikTok:
The caption machine translates as:
Such a cute trend! 🥰 #PatrontheDog
Open thread!