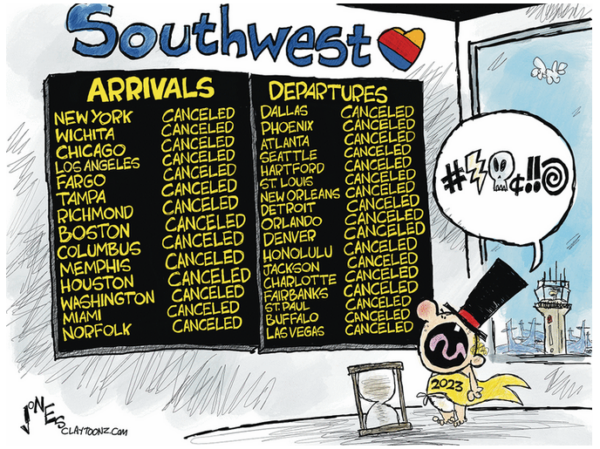 In 2022, I saw the best of America: its resiliency, its character and its strength.

As we move into the new year, I've never been more confident about our shared future and the progress that lies ahead. pic.twitter.com/2fhvTaARny

— Vice President Kamala Harris (@VP) December 31, 2022
Happy New Year to all my Balloon Juice comrades, including DougJ:
Biden has yet to hold a solo press conference in 2023

— New York Times Pitchbot (@DougJBalloon) January 1, 2023
Miley Cyrus und Dolly Parton singen "Wrecking Ball" und "I Will Always Love You" bei Miley's New Year's Eve Party
pic.twitter.com/Sd8VI0DPTZ

— Miley Cyrus Germany???? (@MCyrusDE) January 1, 2023
This election was won by *persuasion.* Americans were *persuaded* that they needed to defend democracy. That argument was a tremendous success. But apparently, once you steer away from a tree, the tree instantly becomes an absurd myth, & evasive action a grievous overreaction. https://t.co/B9XGrhsLfA

— chatham harrison is tending his garden (@chathamharrison) December 31, 2022
I think it can be both true that people are ultimately responsible for their decisions, and one of the more important jobs of politics is to create a structure which makes people more likely to do good things and less likely to do bad things.

— Checkless Starfish Who Can Change His Name (@IRHotTakes) December 31, 2022
Both sides!
They think your house is a dumpster and everyone inside is fresh garbage

You are in great danger https://t.co/7dvhBquZqM

— UAE Exotic Falconry & Finance 𓅃 (@FalconryFinance) December 31, 2022