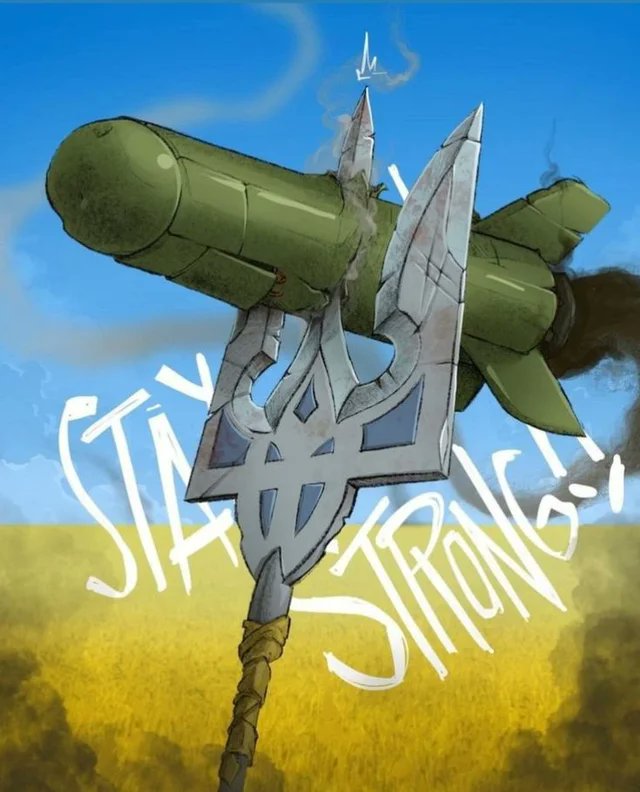 I had a very busy day, and busier evening – just finished helping my mom with something – so I'm going to keep this brief.
Here is President Zelenskyy's address from earlier today. Video below, English transcript after the jump:
I wish you health, dear Ukrainians!

I have just finished a conversation with the Prime Minister of Canada, and this is the fourth international conversation today. The Prime Minister of the Netherlands, the Prime Minister of the United Kingdom, the Prime Minister of Norway. And now Justin Trudeau.

We started this year with what Ukraine needs most right now – on the eve of new mobilization processes being prepared by the terrorist state. Now is the moment when together with our partners we must strengthen our defense.

We have no doubt that the current masters of Russia will throw everything they have left and everyone they can muster to try to turn the tide of the war and at least postpone their defeat.

We have to disrupt this Russian scenario. We are preparing for this. The terrorists must lose. Any attempt at their new offensive must fail. This will be the final defeat of the terrorist state. I thank all partners who understand this.

Russia mobilizes those whom it wants to throw to death, we mobilize the civilized world. For the sake of life.

I am grateful to Canada for its unwavering defense, sanction and financial support. Today we discussed with Prime Minister Trudeau how we can further increase pressure on Russia. I feel that Canadian assistance to our defense will remain strong this year.

I thank Norway for the very powerful decisions that have already been taken and that are still being prepared. This applies to armed support as well – Norway's role can become truly historic in the defense of Europe if we implement everything we are talking about now. This also applies to the support of our energy system. In particular, I thank Norway for its readiness to help provide Ukraine with the necessary volume of gas for this winter.

I am grateful to the UK for the fully concrete agreements reached, first of all in the defense sphere. Today, in the conversation with Prime Minister Sunak, I felt that we equally perceive the importance of this year, the prospects of this year. The fact that it is possible to achieve a pivotal advantage right now, not allowing Russia to win back on this or that front direction.

I am grateful to the Netherlands for sharing with us the same understanding of justice, of how this war should end. Today I have informed Mr. Prime Minister Rutte on the nearest intentions of the enemy, on what Russia is preparing for the winter months and the beginning of spring. I am confident that Ukraine will be heard in Europe.

And every day I will continue such diplomatic activity – both formal and informal, both public and non-public.

This morning, I held a regular meeting of the Staff. A long one. There were reports from the Commander-in-Chief on the operational situation at the front, the head of intelligence – on what to expect from the enemy in the coming weeks and months. We determine the needs of Ukraine, our defense, our energy sector in great detail. And we are working to meet each of the needs, in particular with partners.

And one more thing.

Yesterday Russian terrorists destroyed the ice arena in Druzhkivka, Donetsk region. With a missile.

This ice arena – "Altair" – started working before the war, when Donbas had a normal life before Russia came. Children trained there. There was a children's sports school. Hockey competitions were held there. People played sports there, celebrated and just enjoyed life. Kramatorsk, Slovyansk, Kostyantynivka, Bakhmut, Pokrovsk, Donetsk, Toretsk and other cities and villages of Donbas – everyone knew what kind of arena it was, and many people visited it. Last year it was used to collect and distribute humanitarian aid.

The Russian missile against Altair in Druzhkivka is another confession of the terrorist state. It is a confession of what it came to Donbas with and what we will definitely oust from there. Death will not prevail in Donbas, and we must do everything to throw out its tricolor from Donbas and other lands of Ukraine.

I thank everyone who fights and works for our victory! 

I thank everyone who helps protect life!

Glory to Ukraine!
Here is former NAVDEVGRU Squadron Leader Chuck Pfarrer's most recent assessments of the situations in Kremenna, Bakhmut X2, and Izium:
KREMENNA AXIS /1515 UTC 3 JAN/ West of the P-66 HWY, RU forces have attempted to stage attacks at Ploschanka. Shelling continues along the line of contact, following heavy fighting near Dibrova on 1-2 JAN. FEBA assessed to be E of Dibrova. pic.twitter.com/salOqrtJdp

— Chuck Pfarrer | Indications & Warnings | (@ChuckPfarrer) January 3, 2023
NOTE: This map and analysis are based on the briefings of the UKR Gen'l Staff on 2 JAN. Briefings for 3 JAN have not yet occurred. Reportage form other sources has not yet been confirmed. Updates will follow. And MANY THANKS to @commcen76 for base maps/topographic information.

— Chuck Pfarrer | Indications & Warnings | (@ChuckPfarrer) January 3, 2023
BAKHMUT AXIS /2045 UTC 3 JAN/ RU forces whave staged an attack across the T-13-02 toward Krasna Hora. UKR troops were also reported in contact at Podhorodne and Bakhmutse. South of the H-32 HWY, RU forces continue attempts to register an advance in the western industrial area. pic.twitter.com/WpmJ6YSw8Q

— Chuck Pfarrer | Indications & Warnings | (@ChuckPfarrer) January 3, 2023
IZIUM AXIS /1630 UTC 3 JAN/ RU has renewed a series attacks across the H-26 HWY NW of Svatove. The UKR Khartia Battalion is engaged heavily with 22nd Guard Spetsnaz Brigade in the vicinity of Kryvoshyivka. UKR UAV destroys RU ammo dump near Svatove. pic.twitter.com/UpSEtMgzQe

— Chuck Pfarrer | Indications & Warnings | (@ChuckPfarrer) January 3, 2023
Here's the video of the drone strike on the weapons depot in Russian occupied Luhansk:
🔥 💥 🔥 💥 🔥 💥
Video from the drone that wiped out the Russia 🇷🇺 weapons stockpile in occupied-Luhansk Oblast yesterday. pic.twitter.com/Sw9Yghtm4A

— Jason Jay Smart (@officejjsmart) January 3, 2023
The Kyiv Independent's Illia Ponomarenko has a new piece up on just how much armor Russia may have left:
Russia's full-scale invasion of Ukraine is already going down in history as the biggest tank slaughter Europe has seen since World War II.

The Kremlin's reckless and unsuccessful blitzkrieg on Kyiv resulted in the loss of over 1,000 tanks – within just a few weeks after Feb. 24.

By April, many battlefields in northern Ukraine had become tank cemeteries, with dozens of scorched machines eviscerated by Ukrainian anti-tank squads.

This is a heavy blow for Russia's offensive component, even given its large military. Contrary to its propaganda, Russia's infamously large stockpile of Soviet tanks is little more than a pile of scrap metal unfit to be used in battle.

However, we can not expect Russia to run critically low on tanks anytime soon.

Despite heavy losses, Russia still has enough machines to continue waging its war for years.

For Ukraine, this is yet another reason to do everything possible to avoid a protracted, multiyear war for which the Kremlin has many resources.

Russia's war against Ukraine has demonstrated that all speculations on the end of the tank era have been somewhat premature.

Main battle tanks continue to serve their typical role: supporting the infantry, spearheading assaults, and exploiting breakthroughs, with mechanized infantry following them.

Driven by necessity, Ukraine's military has expanded the role of tanks in combat. Due to a lack of field artillery, many Ukrainian crews practice indirect fire on targets out of the tank's line of sight, howitzer-style.

Meanwhile, Russian forces still rely on tanks as a principal means of concentrated fire support, even during urban warfare.
Much more at the link!
Back in September, Marine veteran, doctoral candidate, and senior fellow at FPRI Rob Lee wrote a piece for War on the Rocks for why the tanks is not obsolete that dovetails nicely with Ponomarenko's analysis:
After six months of war in Ukraine, some observers have insisted that "we are seeing the very nature of combat change" and that tanks, along with fighter jets and warships, "are being pushed into obsolescence."

But it is too soon to write off the tank, and we should resist jumping to other sweeping conclusions about the future of warfare based on a conflict whose lessons are not yet clear. There is still much about this war that is not known from open sources, and there is good reason to think that the conditions that marked its early phases will not necessarily be relevant to future conflicts. As a result, specific weapon systems may appear to be ineffective based on how and where they are employed, not necessarily due to their inherent shortcomings.

The available data from Ukraine, as well as the recent war in Nagorno-Karabakh, indicate that tanks are still critical in modern warfare and their vulnerabilities have been exaggerated. Russia's heavy tank losses can be explained by employment mistakes, poor planning and preparation, insufficient infantry support, and Ukrainian artillery. The use of Javelins and other light anti-tank systems in Ukraine has not demonstrated that the tank is obsolete any more than the Sagger anti-tank guided missile did in the 1973 Yom Kippur War, as discussed by David Johnson in these pages.

Three key issues explain Russia's tank losses: lack of warning and preparation, poor strategy that exacerbated logistics issues, and insufficient infantry to protect them. Tanks are among the most logistics-intensive pieces of equipment. They require routine maintenance, spare parts, and substantial fuel to keep them operational. Because of these requirements, logistics planning is more important for tank battalions and regiments than nearly any other type of military unit, but Russia's disorganized invasion exacerbated these logistical challenges. Russia's operation was marked by extreme efforts at compartmentalization and secrecy, with most soldiers finding out that they were going to war only a few hours before the invasion. As a result, commanders and logisticians were given insufficient warning to plan and prepare. Tank units did not have enough time to schedule proper maintenance or to procure sufficient spare parts, fuel, and other items necessary for a conventional war that would involve long-distance movements.

Moreover, Russia's plan involved too many axes of advance, many of which were not mutually supporting, and Russian Ground Forces units were tasked with advancing at an extremely rapid rate. As a result, Russian forces often moved beyond artillery, electronic warfare, and air defense coverage, further exacerbating logistics issues. The rapid advance also meant that Russia had longer and more exposed supply lines, and its logistics convoys were not prepared to handle ambushes from territorial defense forces. It is not surprising that tank units performed comparatively poorly at the beginning of the war, since they require greater preparation and planning than lighter units.

Logistics problems were also evident in the type of tanks Russia lost at the beginning of the war. Most of Russia's tank force is composed of T-72 or T-90 variants, which use diesel engines. However, Russia still has a large number of T-80 variants in service as well, often based in extremely cold regions where their gas turbine engines are easier to operate than diesel engines. A higher percentage of T-80 tanks were abandoned than T-72 or T-90 variants. Of the 85 T-80U-series tanks that Russia lost, according to Oryx's data, 50 (59 percent) were abandoned or captured. Of the 34 T-80BVM tanks that were lost, 19 (56 percent) were abandoned or captured. Compared to the more numerous T-72 and T-90 tanks in Russian service, T-80 tanks have higher fuel consumption and use a different type of fuel. The higher percentage of T-80 losses suggests that fuel was a critical factor in their abandonment or capture.

Of the tanks that were damaged or destroyed, many of them were lost because Russia's initial invasion was not conducted as a combined-arms operation, and it lacked sufficient infantry to support its tank units. This is another reason why Russia lost so many tanks during the first few weeks but far fewer after the first phase. More than half of the Russian tank losses recorded by Oryx occurred in the first 50 days of the war, which is also when the first articles were being published questioning the value of tanks. One of the well-known weaknesses of tanks is that they require infantry to protect them from opposing infantry forces with anti-tank weapons, particularly in urban terrain. Russia chose to reduce the strength of motorized rifle battalions on BMP Infantry Fighting Vehicles from 460 to 345 servicemen, and many of the battalions that invaded Ukraine were only at two-thirds to three-quarters strength. In practice, this meant that Russian motorized rifle units lacked sufficient dismounts for fighting in urban terrain. Russia also chose to reduce the motorized rifle battalion in each tank regiment to a single company, which was clearly insufficient to support the two battalion tactical groups that each tank regiment should be able to generate. Thus, it is no surprise that Ukraine had success in targeting Russian tanks with anti-tank teams. With sufficient infantry support and unmanned systems and ground reconnaissance to locate anti-tank teams, Russia's tank fleet would have fared much better.

Despite their effectiveness, modern anti-tank guided missiles were not the primary killers of Russian tanks. According to an adviser to Ukraine's most senior military officer: "[A]nti-tank missiles slowed the Russians down [during the advance towards Kyiv], but what killed them was our artillery. That was what broke their units." Indeed, countless videos posted by the Ukrainian military have confirmed this, including those showing the ill-fated offensive by Russia's 6th Tank Regiment in Brovary in mid-March. In addition to artillery, many Russian tanks were destroyed or disabled by Soviet-era systems, such as TM-62 anti-tank mines. Javelins, next generation light anti-tank weapons, and Ukrainian-made Stugna-P anti-tank systems have been effective, but they are just one component of Ukraine's anti-tank efforts. Indeed, they likely destroyed a relatively smaller share of Russia's tanks during its offensive in the Donbas, where Russia conducted a more coherent combined-arms operation. It is also important to note that public sources may not provide a representative view of how Russian tanks were damaged. Russian tanks struck by Stugna-P or Javelins are much more likely to be filmed and uploaded to social media than tanks damaged by mines, which may not be recorded as frequently. Of course, artillery battalions are not cheap, so the available evidence regarding tank losses in Ukraine does not particularly support the argument that we are seeing a "swing in favor of smaller and cheaper defensive weapons." Ukraine has also suffered heavy tank losses, losing 244 tanks as documented by Oryx, of which 128 were destroyed. It does not appear most of these losses were from anti-tank guided missiles either.

For all these reasons, we should be cautious about drawing broader lessons from the performance of Russian tanks and other weapons during February and March. There is little risk that NATO militaries, or even China, would ever launch an offensive war without conducting a combined-arms operation. If anything, the early stages of the war simply confirm key components of U.S. military doctrine such as unity of command, mass, decentralized execution, combined arms, mission-type orders, and proper preparation.
Much, much more at the link!
Here's something else from Illia Ponomarenko:
Hey!
Please make sure to check this documentary when you have time. The story follows a unique rescue mission carried out by the Ukrainian military during the Battle of Izium.
The film's creators are also fundraising to buy UAVs.https://t.co/3TxvPp88DG

— Illia Ponomarenko 🇺🇦 (@IAPonomarenko) January 3, 2023
Here's the description posted under the video:
This is the most suspenseful documentary film you've ever seen. It was made in 2022 by famous Ukrainian director Lubomir Levitski, tells about the unique rescue operation with drones which was carried out by the Ukrainian military during the brutal battles near Izyum. Real participants of that operation speak their story to the camera, so that the whole world would learn about the incredible feat and creative approach of the Armed Forces of Ukraine in rescuing civilians. The real footage taken by drones during this operation was handed over to Lubomir by the military of the 93rd Brigade "Holodny Yar". Thirty minutes of intense real-time rescue operation is impossible to forget. The director managed to combine documentary with an incredibly interesting artistic approach in telling this story. E

VERY DONATION IS A NEW PURCHASED DRONE. EVERY NEW DRONE IS ANOTHER SAVED LIFE.

Details for your voluntary donation are below: https://glory.foundation/en/bank-deta…
We have another update for you weather aficionados. This one from the BBC:
Temperatures for January have reached an all-time high in a number of nations across Europe.

National records have fallen in eight countries – and regional records in another three.

Warsaw, Poland, saw 18.9C (66F) on Sunday while Bilbao, Spain, was 25.1C – more than 10C above average.

The mild European weather comes as North America faces more severe storms, days after a deadly winter cold snap left more than 60 dead.

Heavy snow and freezing rain have been forecast for parts of the northern Midwest while severe thunderstorms and tornadoes are expected in Texas, Oklahoma, Arkansas and Louisiana.

But on the European side of the Atlantic, the weather has been balmy for many places at the start of the year.

Temperatures in the Netherlands, Liechtenstein, Lithuania, Latvia, Czech Republic, Poland, Denmark and Belarus broke national records.

Station records were broken in Germany, France and Ukraine.

The temperature recorded in Warsaw on 1 January was 4C higher than the previous record for the month, and Belarus' record high was 16.4C, some 4.5C above the previous record.

In Spain, New Year's Day temperatures in Bilbao were equivalent to the average in July, and parts of Catalonia including Barcelona are subject to restrictions on water use.

Records are broken all the time, but it is unusual for the difference to be more than a few 10ths of a degree.

In Switzerland, temperatures hit 20C, and the warm weather has affected ski resorts across the Alps which have seen a snow shortage.

It's not all warm in Europe, though – colder temperatures and snow are forecast in parts of Scandinavia and Moscow is expected to drop to -20C by the weekend.
Obligatory!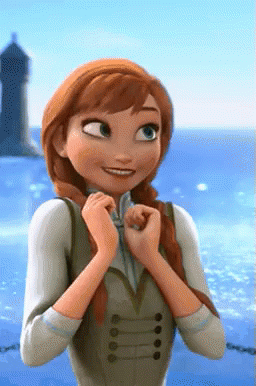 We try not to judge…
Much more at the link.
This is important because it strikes a major blow to Putin's strategy to use restrictions on natural gas supply to influence the EU states, including the NATO states in Europe, to stop supporting Ukraine or risk freezing to death because they cannot afford to source natural gas to keep the heat on.
That's enough for tonight.
Your daily Patron!
Here's a new video from Patron's official TikTok!
The caption machine translates as:
Belatedly posting my 2022 in 60 photos
Open thread!